Walk in the door of someone's home and you'll discover more about that household simply by looking around.  The interior of a home is perhaps the most visually expressive aspect of the individuals living there. You'll sense almost immediately if the homeowner is warm, welcoming, and enjoys a pleasurable lifestyle—from the colors, textures, materials, arrangements and art, the books, the magazines strewn across a coffee table—elements that are indicative of how they live.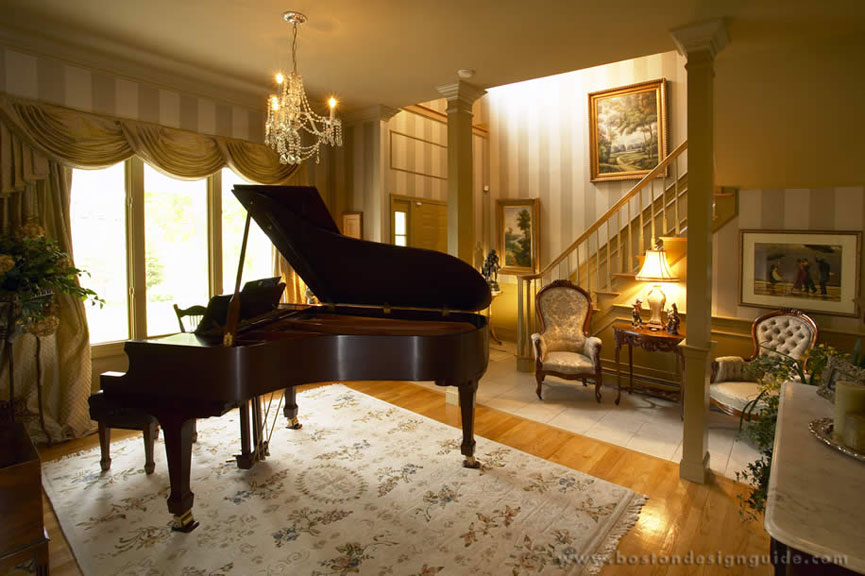 (Interior Design by tj's Interior Design)
Yet, interior images of homes for sale online are quite telling about a design disconnect. There we see homes in every price range that stun us with a lack of warmth. In fact, ofttimes the most attractive features belong to kitchens and baths. Why are people more amendable to accepting professional advice in those areas, but, hesitant for the rest of the rooms? Perhaps they willingly concede they can't deal with the particulars of a bath or kitchen on their own  granite, marble, tile, and cabinetry...but readily convince themselves that they can handle the choice of buying a sofa, some chairs, picking out draperies or paint colors in other rooms.  Afterall, they know what they like.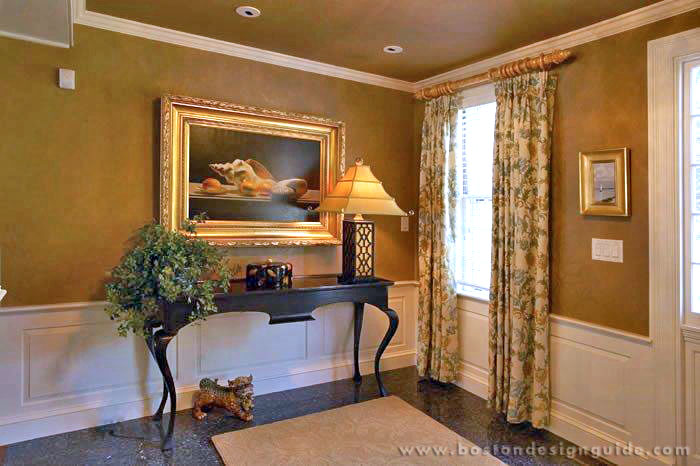 (Interior Design by tj's Interior Design)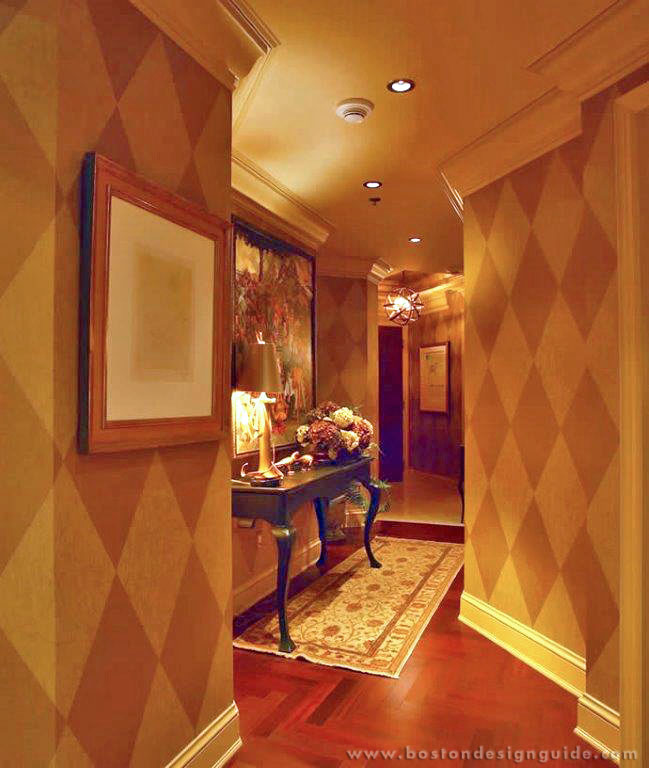 (Interior Design by tj's Interior Design)
Sadly, this do-it-yourself method usually results in lackluster and ill-matched selections. 
Interior design is a very personal service. A good designer considers a client's needs, how they spend their days (and nights), how they entertain or relish their privacy, and what will make their home truly reflective of who they are. Using the expertise of a professional designer to plan, select, and coordinate furniture and finishes in a renovation or new home is a smart move. 
A professional designer also offers guidance on quality materials, fine furniture that endures, exquisite objects and details to enhance a room—taking the space from merely ho hum to delightfully, strikingly livable.  And too, a designer understands color relationships, proportion and scale.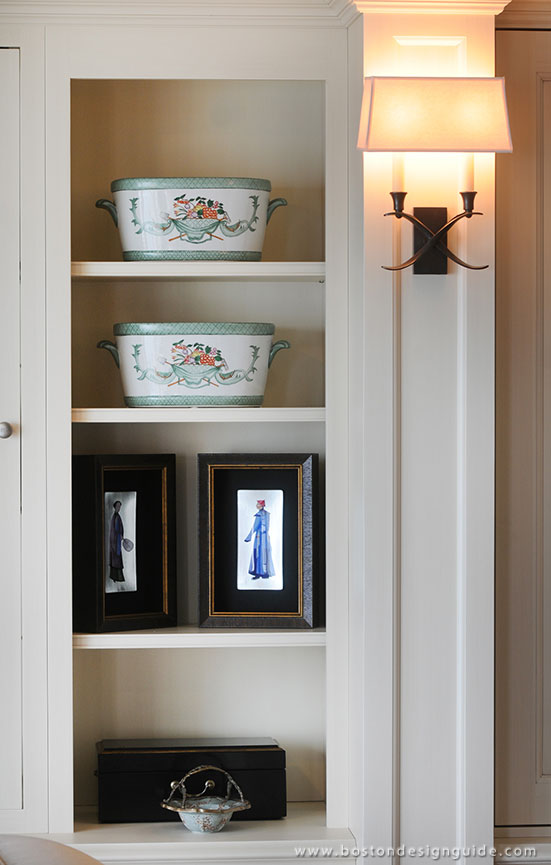 (Interior Design by tj's Interior Design)
As designers we look for inspiration in many places. Design icon, Sister Parish influenced us with her view that "... innovation is often the ability to reach into the past and bring back what is good, what is beautiful, what is useful, what is lasting."  We are aware of trends, improved products and the more advanced technological elements that need to be integrated into today's homes! Our design philosophy embraces and incorporates the best of these evolutionary changes without compromising quality, comfort, and elegance while keeping a focus on our client's preferences. 
—Jerry Rippetoe & Tony Sienicki, tj's Interior Design, Cape Neddick, ME 03902