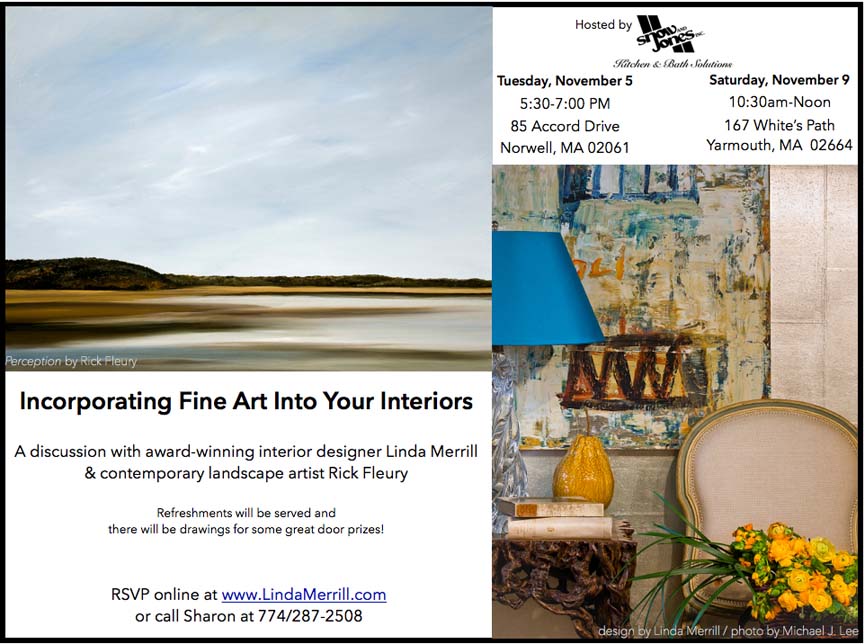 Two discussions on Incorporating Fine Art Into Your Interiors will be held at Snow & Jones in Nowell on November 5th at 5:30 p.m. and 9th at 10:30 a.m. Award-winning interior designer Linda Merrill and contemporary landscape artist Rick Fleury will be presenting at both talks.
The talks are being sponsored by Snow & Jones Kitchen & Bath Solutions, a premier destination for luxury kitchen and bath needs, serving the South Shore and Cape Cod since 1952. The talk will cover a broad range of subjects including placement, lighting, interior design, digital technology, selection, resources, and getting started in developing working relationships with designers and artists.
The one-hour talk, followed by Q&A and open discussion is free and open to the public. Pre-registration is required. To register, go to www.lindamerrill.com or call Sharon at (774) 287-2508.