Company Profile: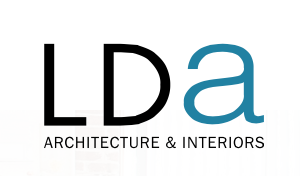 LDa is committed to finding a meaningful balance between the traditions of the New England vernacular and the demands of comfortable contemporary living.
Over the past 20 years, our award winning projects have provided clients with thoughtful and inspirational interior design solutions that are both rich in detail and craft and emphasize timelessness and sustainability.
LDa offers full service interior design services for newly built homes, additions and renovations, and well established residences in need of rejuvenation.  Our mission at LDa is to create interior environments that are inspiring, comfortable and restorative.
Our experienced interior design team practices a client-focused approach to design, guiding each client through a process of discovery, conceptualization and selection – resulting in sophisticated interiors that harmoniously align and enhance the lifestyles of each of our clients.  Our work brings together the latest in furnishings, materials and finishes, custom made pieces by local New England craftsmen, as well cherished antiques and family heirlooms – all carefully orchestrated to create an environment that weaves architecture and interior into the fabric of the home.
Visit LDa for more information.