Company Profile: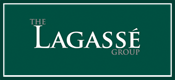 After nearly twenty-five years of working in high-end residential and commercial construction, The Lagasse Group, LLC was formed to offer homeowners a hands-on firm performing high-end home construction, renovation and customization work. We offer excellence in construction on a personal scale- that of the homeowner.
Our firm consists of professional builders who possess the passion for quality and a desire to provide an unparalleled level of service to our clients. We recognize the importance of planning and communication in the execution of high-end residential construction.
We are relentless in our pursuit of delivering the highest quality product in a timely fashion.