Company Profile: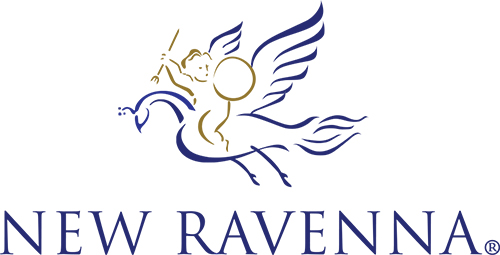 Founded in 1992, New Ravenna has established a reputation as the world's most exquisite collection of custom stone and glass mosaics for both 

residentialand commercial use. Located on Virginia's serene Eastern Shore in the small town of Exmore, New Ravenna's team of more than 100 self-taught artisans design and create unique, handcrafted mosaics which include decorative borders, murals, field tile, and medallions. New Ravenna can be found in homes and businesses all over the world from San Francisco's historical Ferry Building to tropical island villas to high-end boutiques to the homes of countless celebrities and the world's most upscale restaurants. New Ravenna's custom mosaics are made to order and available in any size, colorway, or material that their innovative clients can dream up. Drawing inspiration from their natural surroundings, their history, their people, and their home, New Ravenna has been honored to present intricate mosaic tile in varied colors, textures, and techniques for nearly 30 years. The New Ravenna story is ever-evolving; with new collections, materials, and products launched each year, we always have something fresh to excite and delight our clients and fans.

 

New Ravenna is available through luxury tile, kitchen and bath retailers internationally. Tile Showcase is your source for New Ravenna in the Boston area.