Company Profile: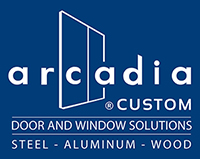 To create a stylish space which reflects your aesthetic, preferences, and comfort requires a delicate balance of skilled design and creativity. Arcadia Custom achieves this through a wide range of options and configurations which meet the logistical needs of your home while excelling in delivering sleek, contemporary design.
Whether it is a fully modern structure of glass and steel, a house that is as natural as the surrounding landscape with wood and stone, or an urban-meets-rural mash-up. Arcadia Custom has the window or door to bring the concept to life.
Invite natural light in, remove barriers, and expand views with windows and window walls tailored to your home. The wide variety of options allow you to uniquely frame endless vistas, capture magnificent skylines, and embrace nature in sophisticated fashion. With Arcadia Custom, your home becomes a living work of art.
"an imaginative vision, to functional reality"
SBS OneSource is the local Dealer for Arcadia Windows 
Showrooms located in Brewster MA, Vineyard Haven Ma and Pembroke Ma
508-896-8866