Company Profile: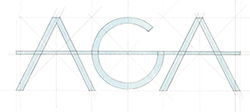 AGA Design is a full-service, Boston based interior design firm, specializing in residential interior design. Alexandra Aquadro discovered her passion for design at an early age, while growing up in an antique home filled with wide plank floor boards and beehive ovens. With experience in working for both architecture and interior design firms, Alexandra is excited to share her passion for design.
AGA Design works closely with clients to create comfortable, stylish, and timeless spaces to be enjoyed for years to come. Through relationships with workrooms, installers, and local craftsmen, AGA Design provides a full range of custom home products, making each project a unique reflection of the client's lifestyle.
Visit AGA Design to learn more.
Follow AGA Design on Instagram: @againteriordesign