Company Profile: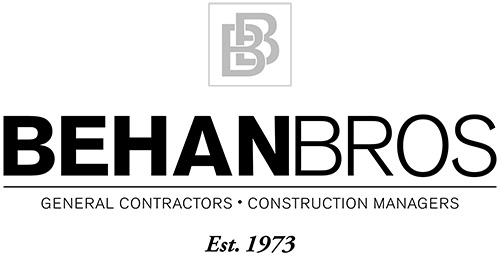 Behan Bros. has a long history of successful performance based on the values established by company President, Michael J. Behan. We have Rhode Island roots, having been a fixture in the construction arena on Aquidneck Island and Newport County for over 45 years. It is our reputation for excellence, which has helped us to grow to one of the largest private construction firms in the area. Behan Bros. is regularly called upon to take on the area's most ambitious and challenging construction programs – from the first LEED Gold project in Rhode Island, to the impeccable Carnegie Abbey Club, as well as to many nationally registered historic landmark renovations. 
Behan Bros. helps to lead the design development process, providing invaluable constructability input and value engineering, resulting in the lowest possible construction cost, exceeding client expectations and objectives. We have developed effective, yet efficient tools and practices based on continually delivering projects of varying scope and complexities, all performed on time and within budget. Our experience includes working with environmentally sensitive issues such as site restrictions, wetlands and coastal features. Our leadership and project professionals share not only a commitment to common values but also to delivering the highest quality product. It is for this reason that Behan Bros. enjoys a high percentage of repeat customers, having consistently exceeded our client's expectations for service and quality.
We are confident that as you review our qualifications and expertise, you will find Behan Bros. is the right choice for managing your project.