September 2, 2015 | Sandy Giardi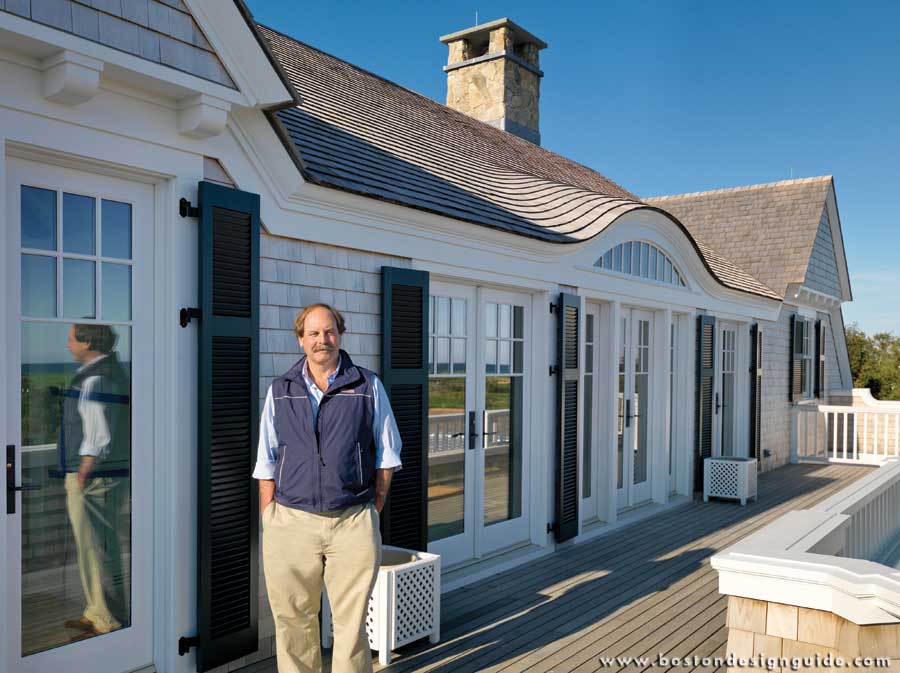 The island's premier architect offers his tips for late-summer fun.
We had the good fortune of interviewing and featuring the work of Patrick Ahearn of Patrick Ahearn Architect for the 19th edition of Boston Design Guide. The Vineyard's king of architecture has made quite an impact on Edgartown and throughout the picturesque island (his firm has designed 200 homes and counting!), and he knows the flavor, history and haunts of Martha's Vineyard like no other.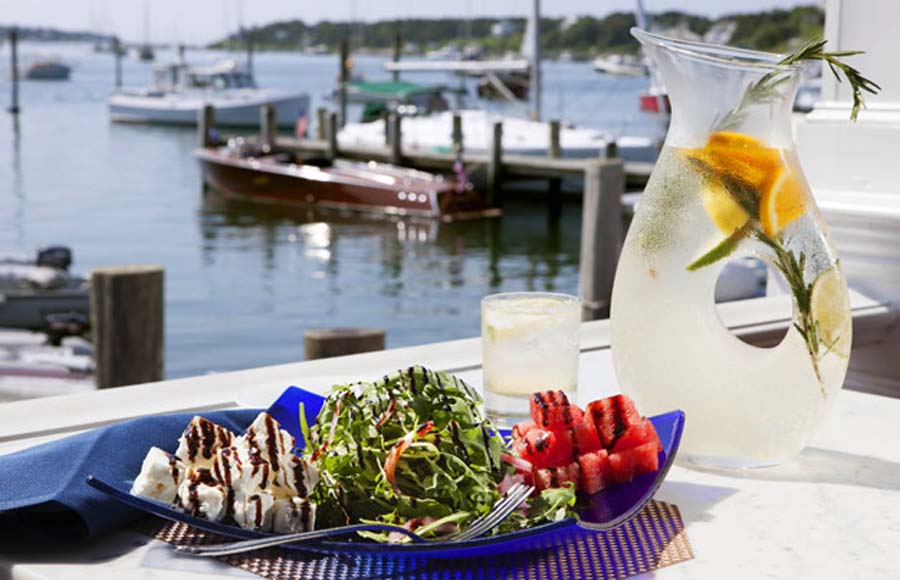 Atlantic Fish & Chophouse, www.atlanticmv.com
We got to thinking about how we should spend these last few sweet days of summer and a day trip to the Vineyard quickly came to mind. We went right to the source to see how Ahearn would savor summer's end on the heady, salt-kissed isle. Here follows his "high five," so to speak. Fret not if you can't get there before Labor Day. September sparkles on the island; think plenty of sunshine and fewer crowds.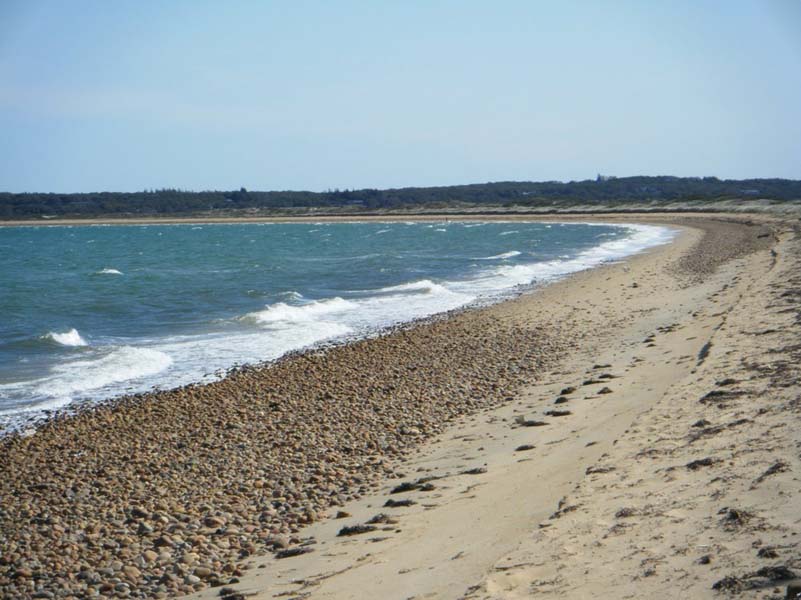 Lobsterville Beach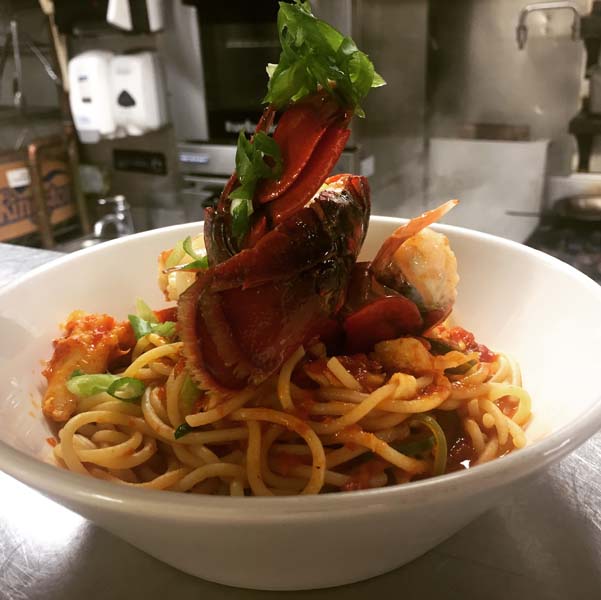 Lobster fra diavolo, a special at Alchemy Bistro & Bar, www.alchemyedgartown.com.
Alchemy Bistro & Bar
The "see-and-be-seen" bistro on Main Street in Edgartown is always fun and "has great food," says Ahearn. It's open seven nights for dinner and serves up delicious drinks, bar snacks, and a tantalizing menu heavy on fresh seafood. Sip the Jaybird Swizzle to begin your evening. The tropical libation contains dark and spiced rum, house-made falernum (a spiced syrup) and orange, and serves four. Alchemy indeed. 71 Main St., Edgartown, 508-627-9999.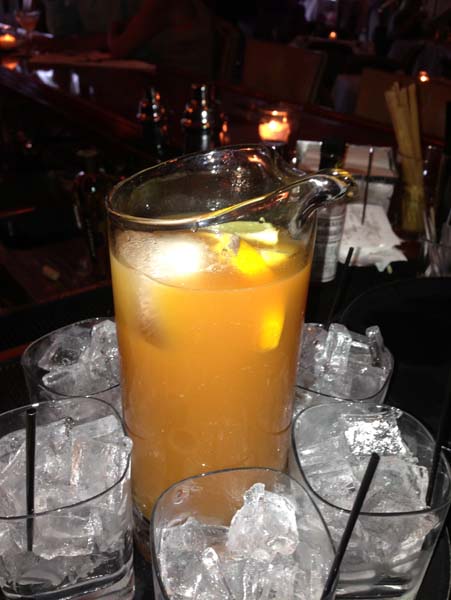 Jaybird Swizzle, Alchemy Bistro & Bar, www.alchemyedgartown.com.
Atlantic Fish & Chophouse, www.atlanticmv.com
The Atlantic Fish & Chophouse
Designed by Ahearn himself, the Edgartown hot spot is right on the waterfront with "spectacular views of the harbor." Ahearn knows how to live, and he created multiple dining areas, including two outdoor porches for alfresco dining, for the eatery. It's a fun place by day or night, with a "great buzz" and bands on the weekends, not to mention a menu brimming with prime steaks and seafood specialties. While you're there, how about a toast? Atlantic Fish serves Cristal by the glass. Two Main St., Edgartown, 508-627-7001.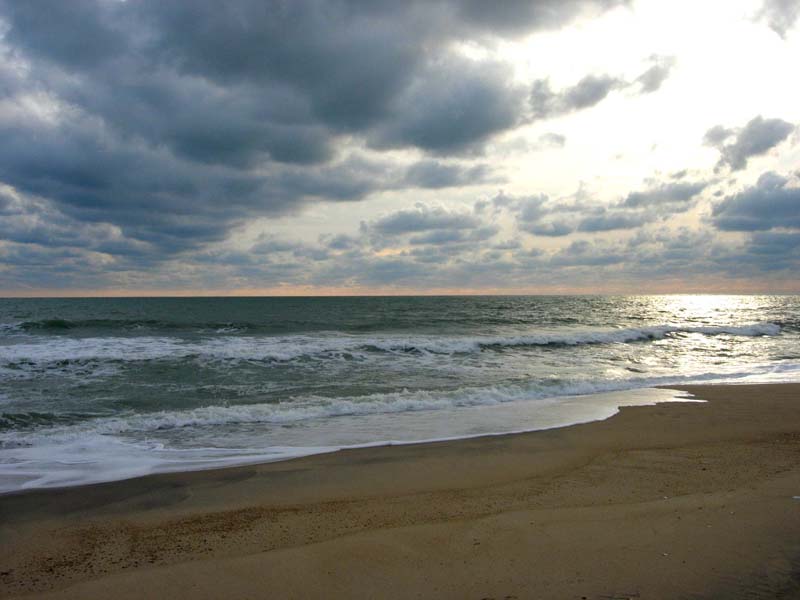 Katama Beach
Katama Beach (or South Beach)
Four miles south of Edgartown, Katama gets Ahearn's (and the surfers') vote "for the waves" and sweeping dunes. Its rolling breaks are a force of nature and can reach 5 to 8 feet (read: tots should held elsewhere, see below) and its crystal clear waters and breathtaking views don't disappoint. Katama section, Edgartown.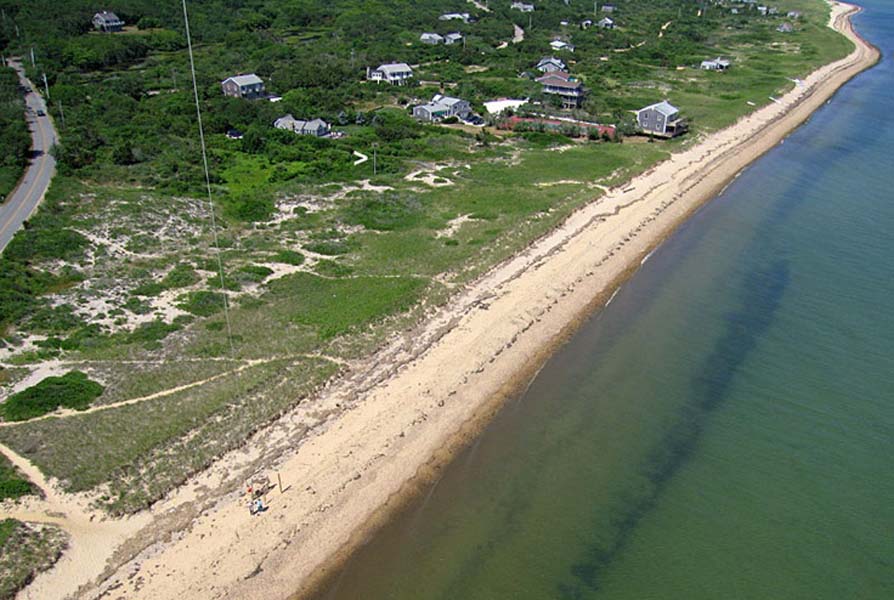 Lobsterville Beach
Lobsterville Beach
Head up-island to Aquinnah for calmer, gentler waters on this beautiful two-mile stretch of sand that draws seabirds, surf-casters and fisherman. Most walk or bike to the scenic treasure on Vineyard Sound known for its shallow waters and dunes. Lobsterville Road, Aquinnah.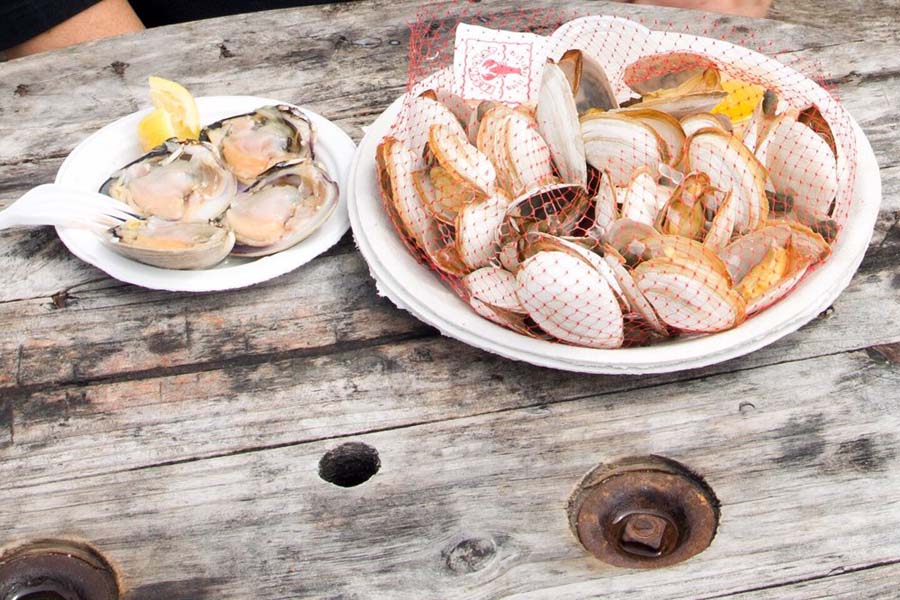 Lobster bisque, clam chowder and a lobster roll, Larsen's Fish Market, larsensfishmarket.com
Larsen's Fish Market
A family owned and operated market, Louis Larsen, an offshore fisherman, and his wife, Mary, opened Larsen's in 1969 as a way of supporting the local fishing community. Today, this market is still thriving with pristine, fresh-from-the-boat seafood. Ahearn suggests getting fresh quahogs, steamers and lobster and eating it right there on the Menemsha dock where the boats haul in their bounty. It's the perfect vantage to watch the sun set, filling the sky with its fiery color before it dips into the sea. Talk about local flavor. 56 Basin Rd. Chilmark, 508-645-2680.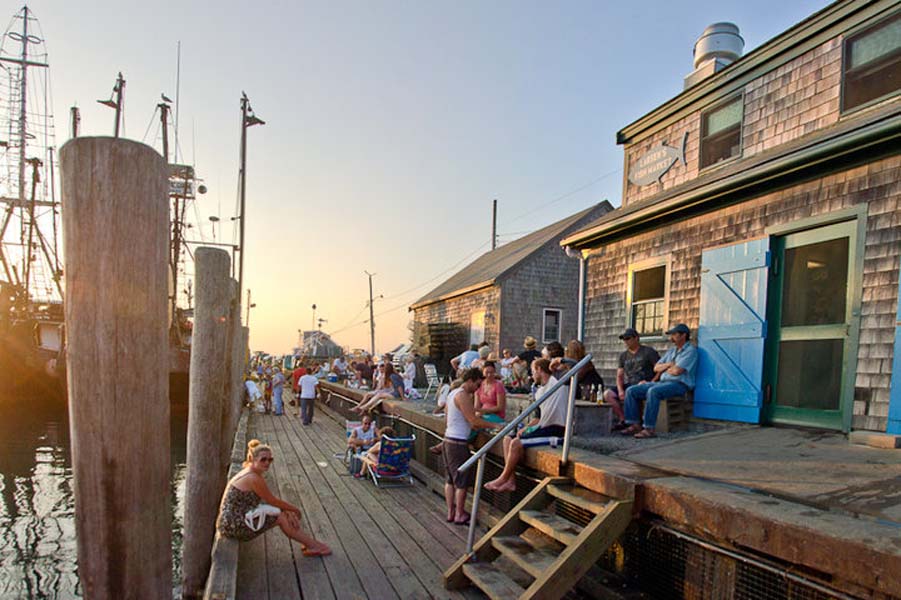 View the full article on Patrick Ahearn and his Martha's Vineyard architecture in Boston Design Guide's digital edition here.