October 28, 2014 | Anonymous
Recently, we at tj's Interior Design bemoaned the seeming loss of graciousness and elegance in our lives. We all complain that life goes by too fast. We're in a hurry, at a rush to get somewhere, everything is high priority. Our appointment calendars are booked. We barely have time for a vacation. Rush! rush! rush!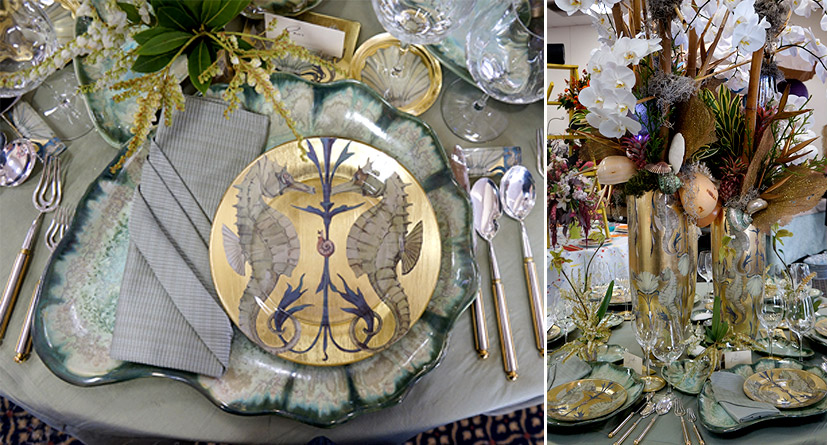 We recently spoke with a realtor, and she described the changing home-buying requests of younger people who don't want a formal living room AND a family room. They want one big room. They want open spaces, no designated dining room, etc.—a different and often bare bones approach. And demographics are even more telling, more and more households are single member only. Young or old, it spans generations. Even in a family home, everyone has a schedule and is preoccupied with outside interests with barely time to sit down for an evening meal together.
Fortunately, not everyone is on board with this overly casual, take-out meals and no-iron approach to lifestyle. We're encouraged to see resistance from our clients and have noted this resurgence in many shelter magazines, which are showcasing beautifully designed and elegant homes.  Homes and apartments with exquisite furnishings, fabrics and, yes, wall-coverings!
There are many ways to include beautiful things in one's life, whether it is the entire house...or just some element of graciousness within.
Here is a telling anecdote that we experienced. Not long ago, an elderly woman came to our store and purchased a single place setting of fine dinnerware. "Why would someone buy just one?" puzzled one of our younger sales persons.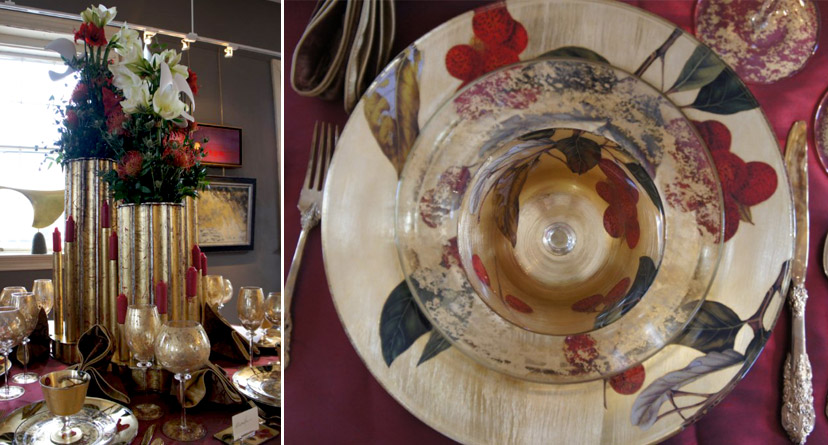 A day later, the woman returned for other items...and the conversation was tactfuly directed to her recent purchase.  "Oh," she acknowledged, "I am absolutely thrilled with my beautiful new china."
"Would she be interested in additional pieces?"
After a short pause, she quietly said, "Though my husband died not long ago, I still want my life to continue to feel as well-lived and wonderful. Now when I sit down to dinner in my home with this single new place setting I continue to experience that pleasure. A beautiful table setting makes my dinner for one feel more special and less lonely."
This for us was a touching story, because while we find that many people have forgotten how to live well, others do care and do understand how important it is to experience living with beauty and elegance.
Think about it. In our hurry-scurry lives, dinner is too frequently a hurried affair, often it's take-out on the run, styrofoam boxes litter our trash bins. Not long ago, in a NY Times article, Tamar Adler wrote: "For a happy life, Montaigne wrote, we 'should set aside a room, just for ourselves, at the back of the shop' — a refuge, mental if not physical, where our liberty is ours alone and our conversation inward. I like to think he meant us to include a carefully laid dinner table in the room's shaded corner, considering how thoroughly our useful exercise of freedom relies on our being well fed."
We would add that a 'carefully laid dinner table," whether for one or more persons, adds one more element to a well-lived life. Something, which our charming customer thoroughly understands.
More recently, one of our highly regarded and talented designers expressed it aptly when he said: "I am in love with beauty," Italian designer, Valentino Garavani speaking at an opening for his upcoming book:  Valentino: At The Emperor's Table, which comes out in November and is filled with photographs of exquisite table settings, and he explains,  "Entertaining thirty or one is the same; the food has to be on a beautiful plate.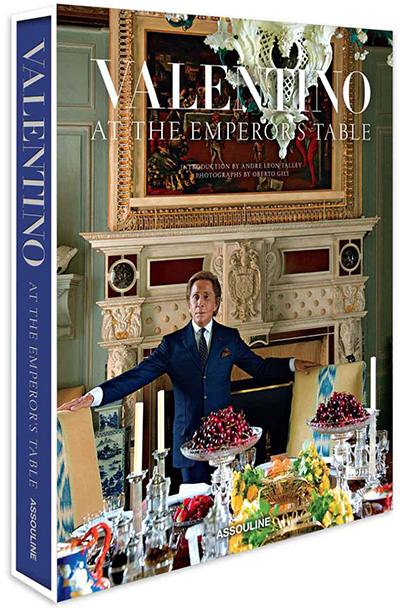 Valentino's book is a feast, not only for the eyes, but also for the soul—it would be a great holiday gift for your 'living-well' self!
Text by Jerry Rippetoe & Tony Sienicki of tj's Interior Design in Cape Neddick, ME