August 12, 2014 | Jen Harvey
On the eve of his appearance at Boston's first iFest, the three-day premium festival showcasing contemporary Irish culture, entertainment and innovation at Boston's Seaport World Trade Center, Ireland's award-winning Chef Kevin Dundon is taking a detour to Clarke, New England's Official Sub-Zero & Wolf Showroom and Test Kitchen in Milford, Mass. for an exclusive cooking event. On September 25th at 6:00PM, Dundon will share his culinary talent and secrets in an exciting event that will feature his live demonstration of several signature recipes on Sub-Zero and Wolf appliances.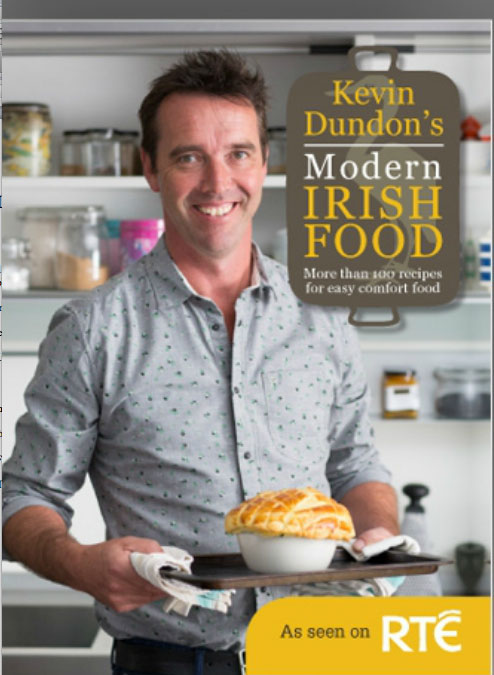 Kevin joins a long list of celebrity chefs who have highlighted events at Clarke, including Chefs Ming Tsai and Lidia Bastianich, both of whom have popular public television series. Now as Kevin premieres his second season on PBS and cooks at Boston's first iFest, Clarke is honored to have him take command of the Clarke Test Kitchen.
Kevin will share recipes he's made popular through his Dunbrody Country House Hotel & Restaurant in Wexford on Ireland's south coast, as well as Raglan Road Irish Gastropub in Downtown Disney in Orlando, where he is the signature chef.
Dundon is known in Ireland and the United States for his popular television series, Modern Irish Food, which is the first PBS series to go directly to the Create TV channel and be renewed for a second season, starting this fall.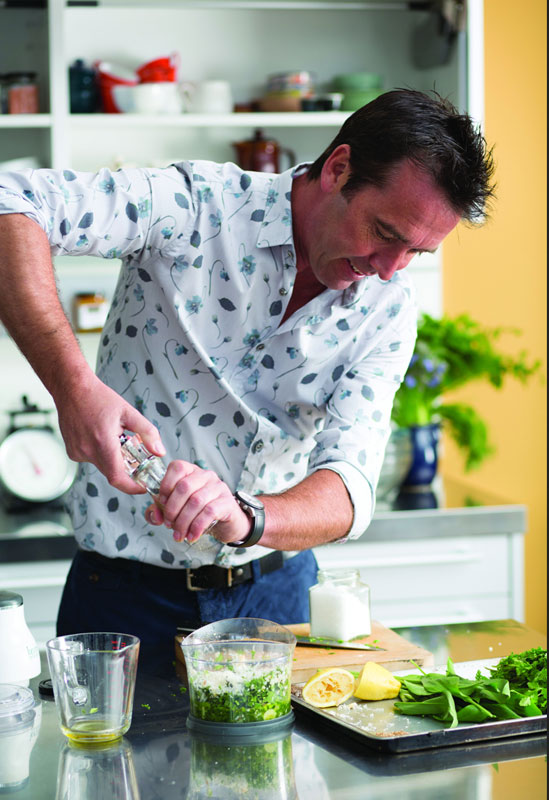 Thursday, September 25th is the date for Clarke's Evening with Kevin Dundon, which will be held in the intimate Kitchen Theater of New England's Official Sub-Zero & Wolf Showroom and Test Kitchen in Milford, MA. During the event, which runs 6:00-8:30PM, Kevin will prepare his Seafood Chowder, Pan-seared Fillet of Beef with Mini Shepherd's Pie, as well as his Apple Tart Tatin. There will be additional signature Dundon recipes for tasting as well (who will be able to resist his Dunbrody Kiss chocolate dessert?)
Dundon's kitchen staff for the night will be headed up by Clarke Chef Brittany Williams, along with students and staff from Johnson & Wales University's College of Culinary Arts. There will be tastings of various Kevin Dundon recipes and wine pairings for guests. Following his live cooking demonstration, guests will have the opportunity to purchase Kevin Dundon's Modern Irish Food cookbook and have it personally signed.
For those who think Irish food is still all about potatoes, corned beef and cabbage, think again. Kevin is all about taking Irish traditions and giving them an international flair. He has become a one-stop shop for Irish cooking, with two restaurants, a television series and appearances on radio and television throughout Ireland and the U.S., four cookbooks and a line of signature cookware in Ireland. He is known for his quintessential Irish charm and wit, as well as his dedication to sourcing local ingredients and giving traditional Irish food an international flair.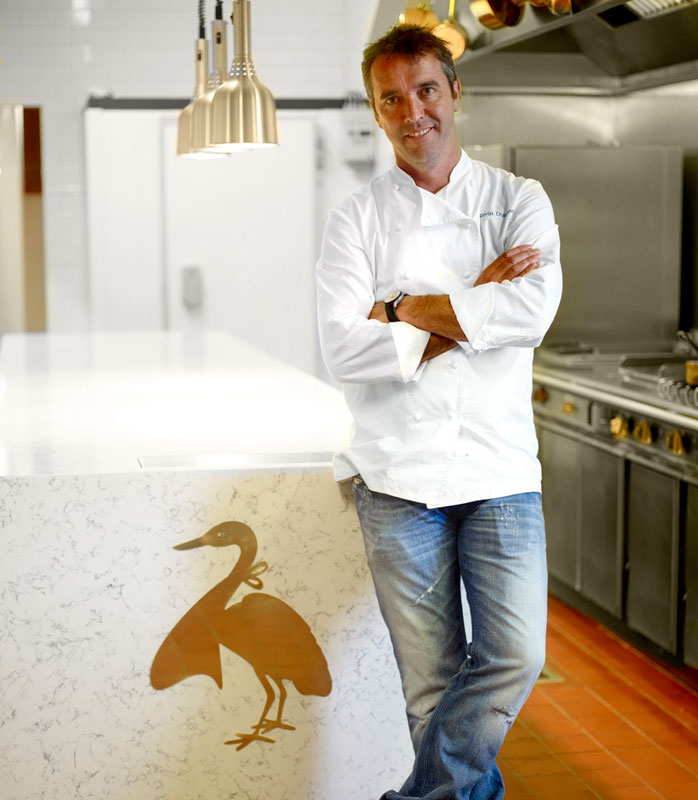 When his first Kevin Dundon Modern Irish Food series launched on Create TV, he said, "Ireland produces some of the best food in the world, and you know what? It's really only the last few years that we've started to realize it. From our beautiful beef to the fantastic bounty that lies off our coast, we are surrounded by good food. I want to bring all these ingredients together and celebrate our amazing natural resources for a whole new generation. I've always been inspired by great traditional recipes, handed down by my mother and grandmother. It's now my turn to put a modern twist on it."
Following Clarke's intimate Night with Kevin Dundon, the award-winning chef will be cooking on the Clarke Kitchen Stage at iFest in Boston on September 26-28, 2014. This is a unique opportunity to get up close with this rising international culinary star.
Seating is extremely limited, and reservations are required online at: http://clarkeculinarycenter.com/class_dundon_anightwithkevin.html