November 10, 2014 | Anonymous
This particular This Old House project was unlike any of the series others, and involved a complete overhaul of a 1950s-built Cambridge home. George Mabry is the owner of this contemporary-style home, and has lived in it for 13 years.
Below, the "before" photo of the home. Its dated exterior and drab color are in desperate need of an update.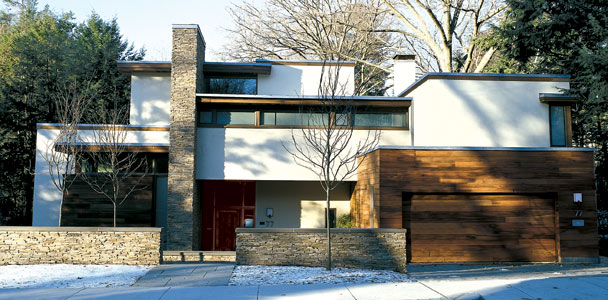 The "after" photos illustrate the dramatic renovation. Yale-trained architect Will Ruhl added a 2000 square foot addition to the floor plan, resulting in a home that's almost double its previous size. Silva Brothers Construction expertly executed this beautiful new design, despite challenges that included water damage, outdated systems, poor insulation, and inefficient windows. Anderson Insulation is responsible for the newer, more sustainable insulation system and a new stainless steel dryer by Miele was installed to replace the old, outdated one.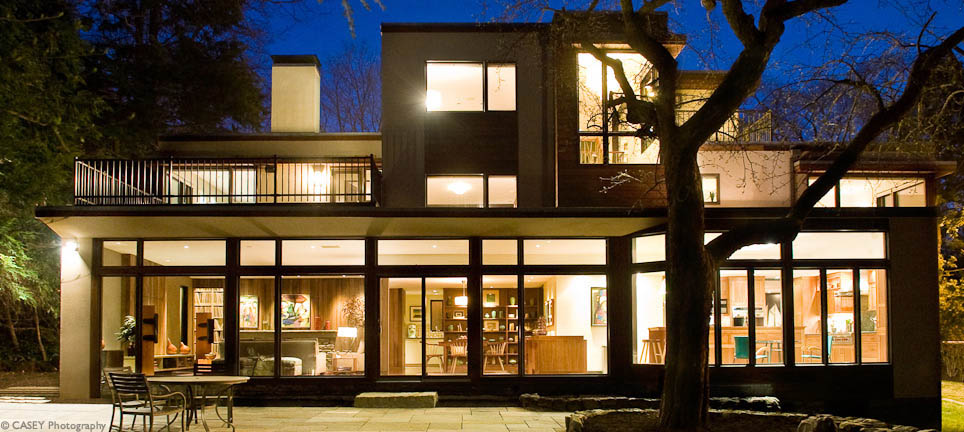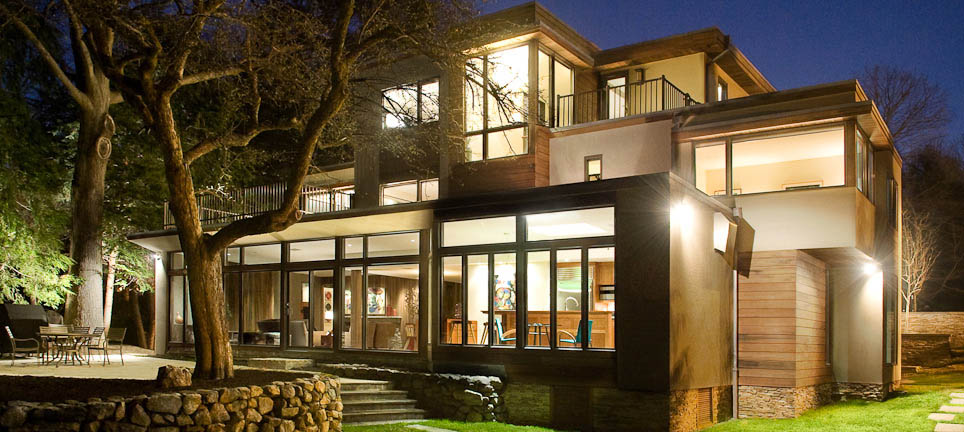 The interior home has been completely revamped as well, in a style architect Will Ruhl dubbed "warm modern." An open concept dining room flows seamlessly into a living room and study, and dark furniture and decor make the home feel cozy. The hardwood floors were done by flooring contractors Hunt Hardwood Floors.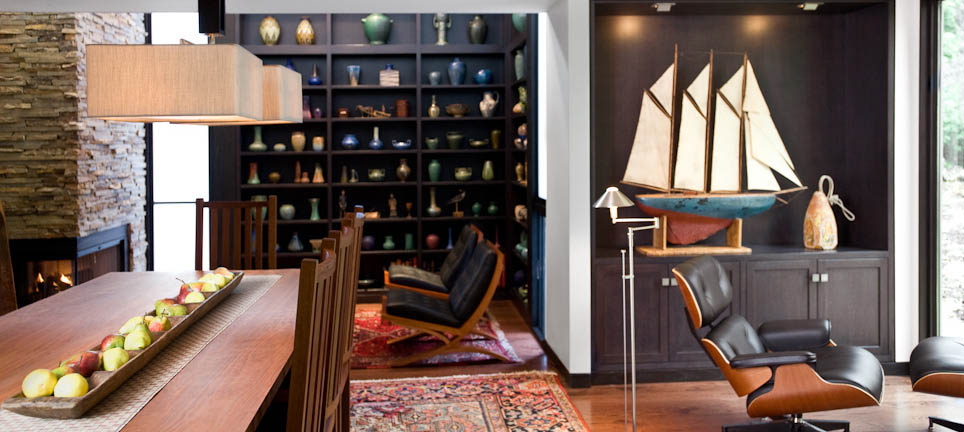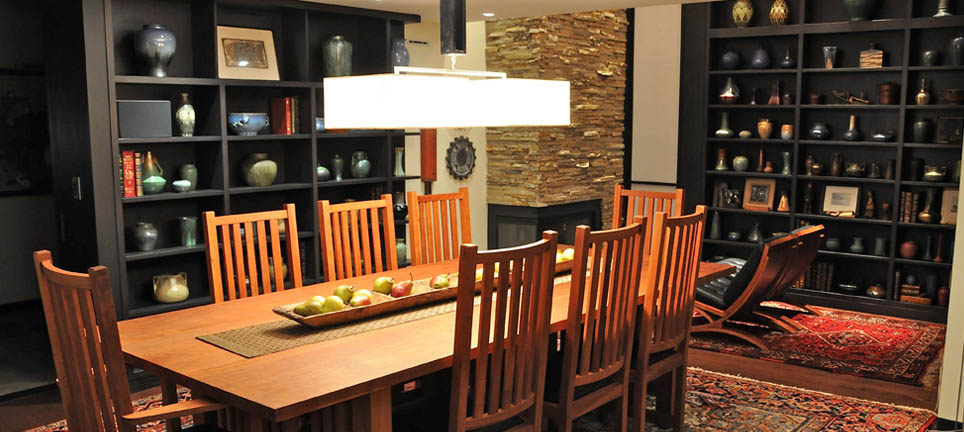 Below, another photo of the study and living room. The fireplace has a unique stone surround that extends to the ceiling, adding a unique contemporary element. The floor-to-ceiling shelves provide plenty of space for owner Georgy Mabry to display personal items and art pieces.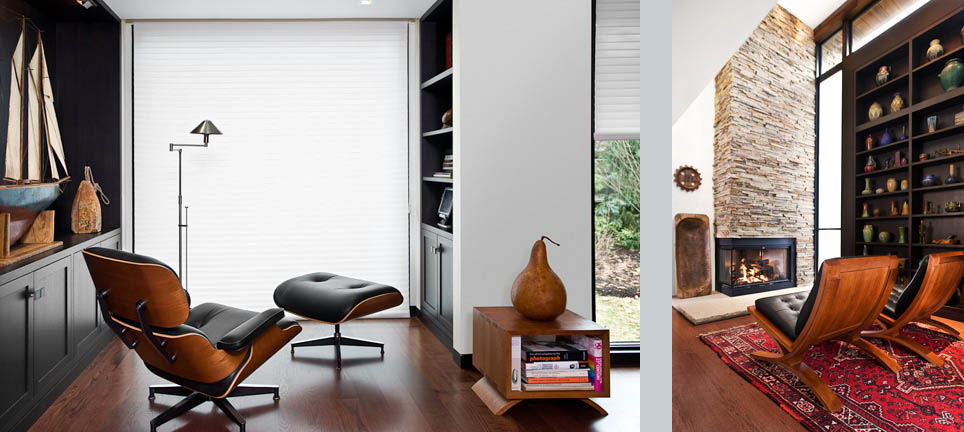 The kitchen was not updated, as it had already been remodeled years before. The medium hardwood cabinets and countertop make the space fit perfectly with the newly renovated spaces, and the kitchen is equipped with Sub-Zero and Wolf appliances from the Clarke Distribution Corporation.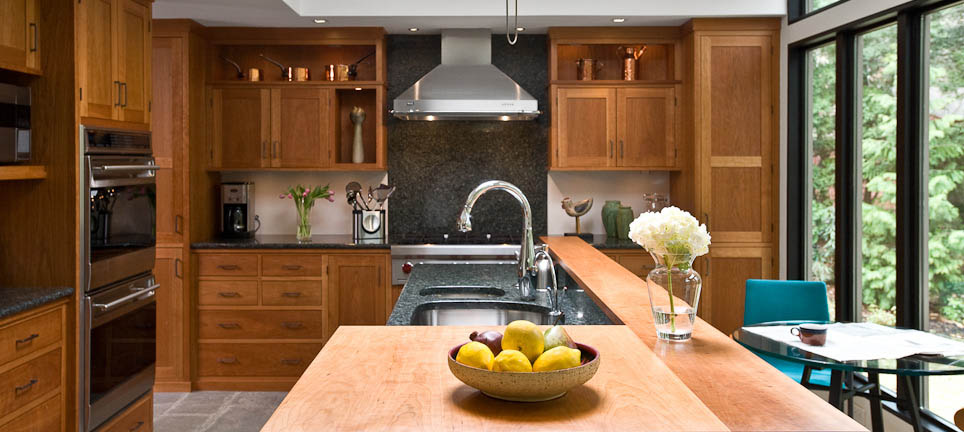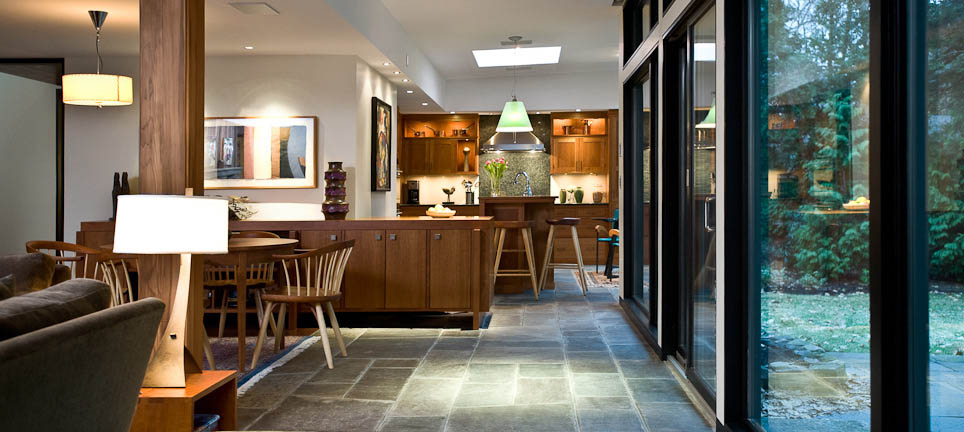 The bathroom has been re-tiled with serene blue mosaic tiles and outfitted with unique indoor plants.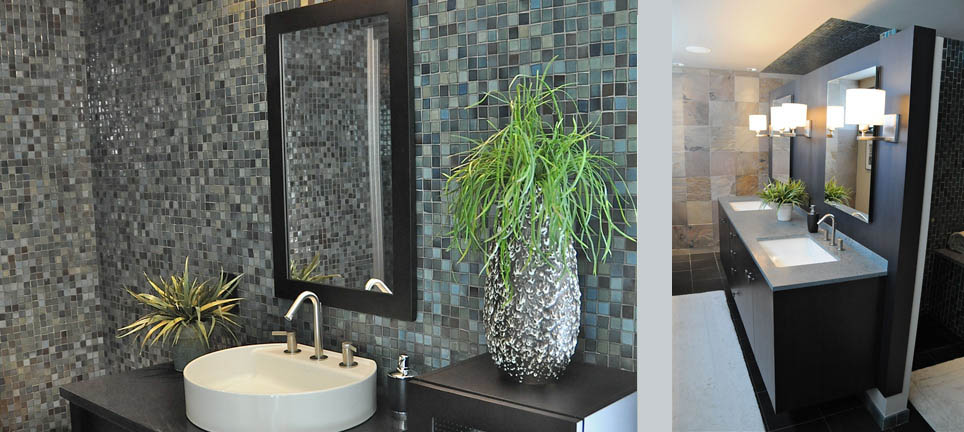 The landscape design, headed by Gregory Lombardi Design, has made the most of the property's beautiful woodland setting while adding new features like trees, walls, and a water feature.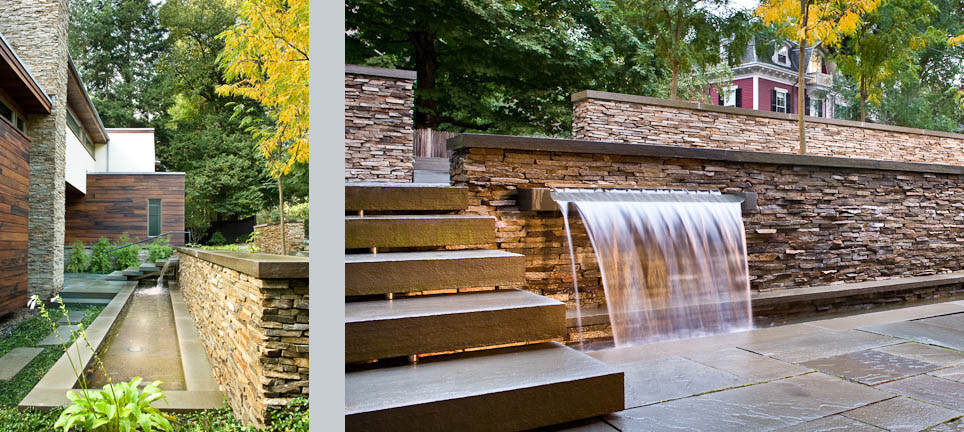 Source: ThisOldHouse.com