November 12, 2014 | Anonymous
The terms "modern" and "Tudor" usually don't go together, but in this unique home by LDa Architecture & Interiors, the two styles come together seamlessly.
The exterior of the home is in keeping with the traditional Tudor style, with a gabled roof, large windows, and arches over the doors and alcoves. 
The interior of the home, however, displays a wonderful mixture of the two styles - the traditional wooden display case and traditional wall mouldings combine with the more modern aspects of the room - the blue sconce lamps and chandelier pendants, the unique table display, and the pops of colorful art on the wall.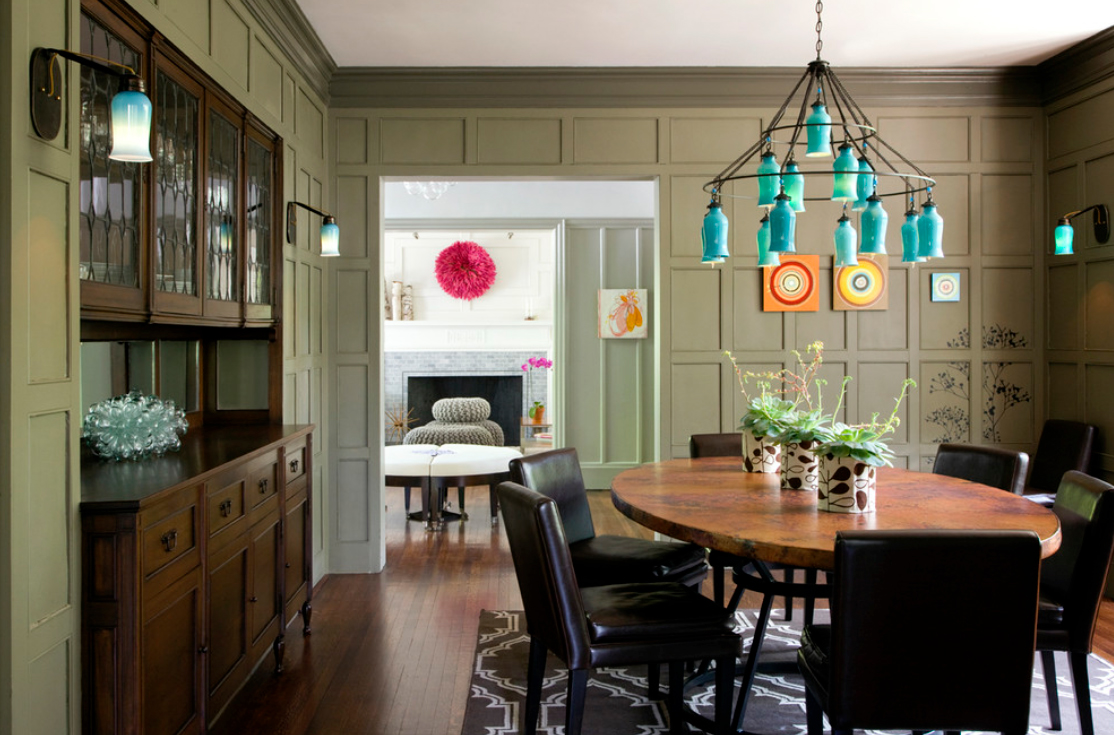 The entry foyer is clean, crisp, and white, with interesting accents - 3-dimensional bird sculptures pop out from the wall, and fit perfectly with the white faux-wood table lamp. The neutral white color keeps the room looking sophisticated, while the unique accent pieces keep it fun.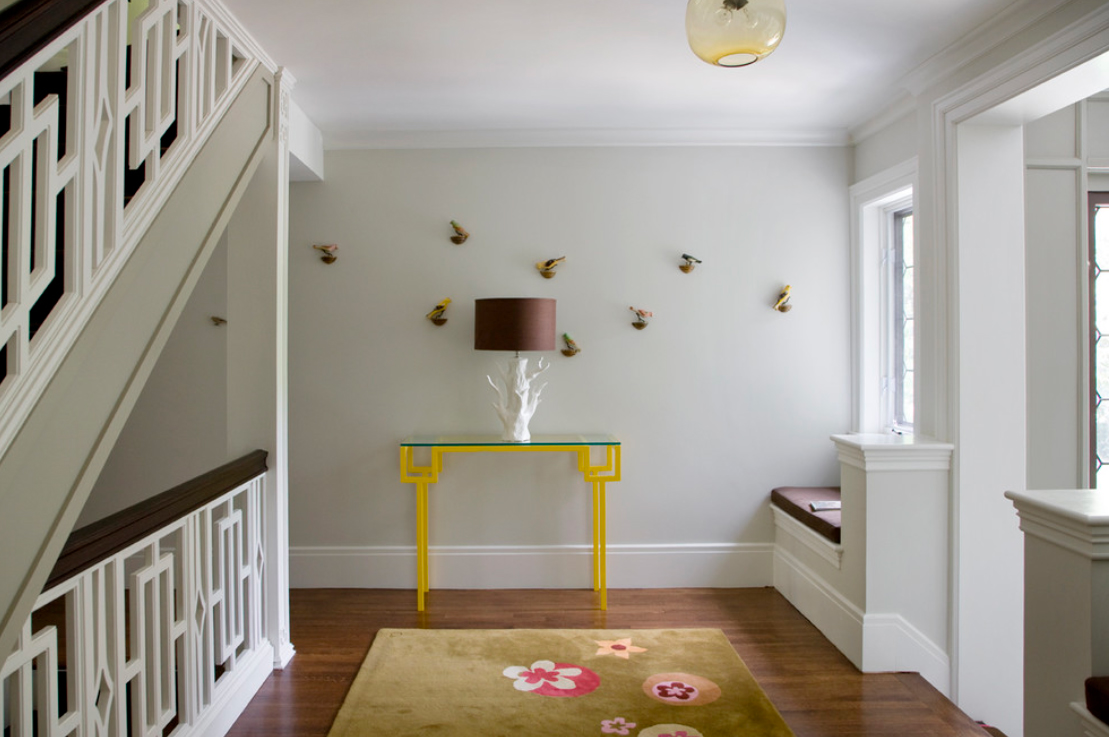 The transition from upstairs to downstairs is another beautiful combination of old and new. Bright and sunny paintings adorn the walls, and a wonderfully eclectic hanging chandelier make the space feel contemporary, while elaborate crown mouldings harken back to more traditional times.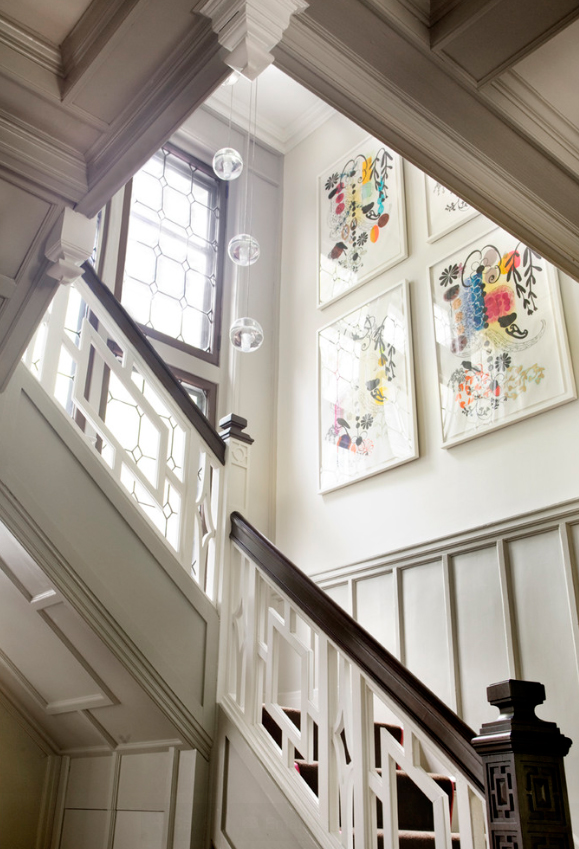 The living room area is cozy and inviting with its warmer palette - a dark brown sofa, reclaimed wood wall accents, and pops of bright orange color are earthy and grounding.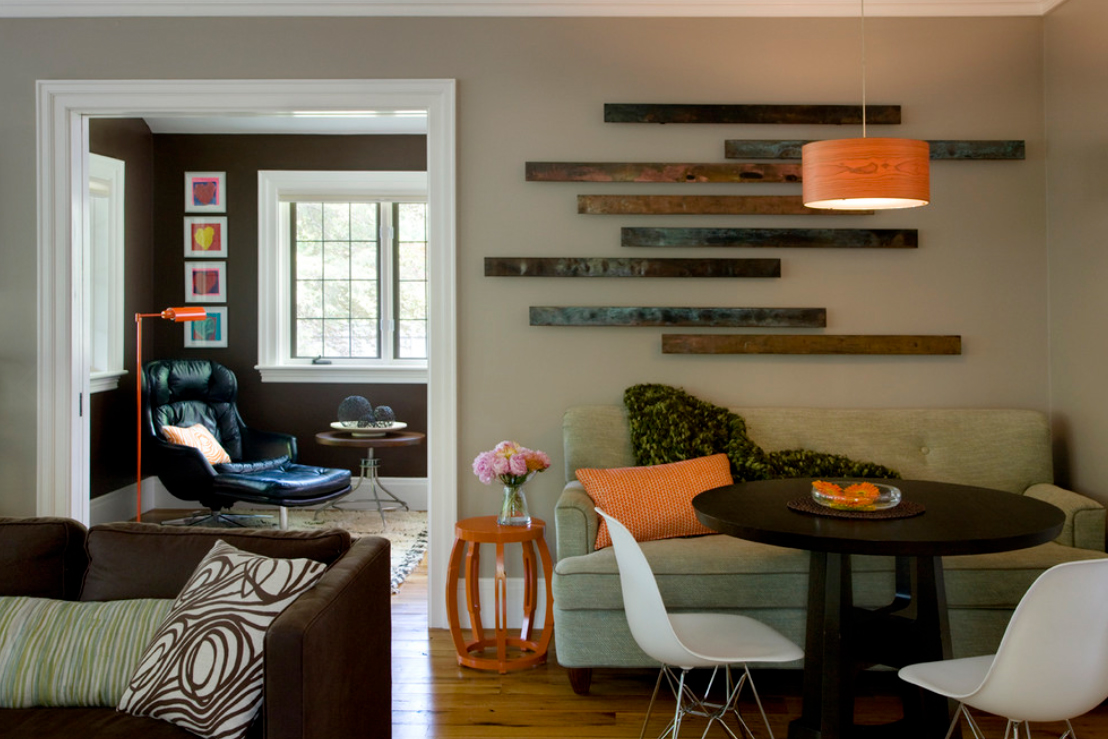 The kitchen uses a similar earthy palette, also combined with interesting and unexpected pops of color - the yellow pendant lamp, bright red dining chairs, and fluorescent pink vase bring the eye to different parts of the room.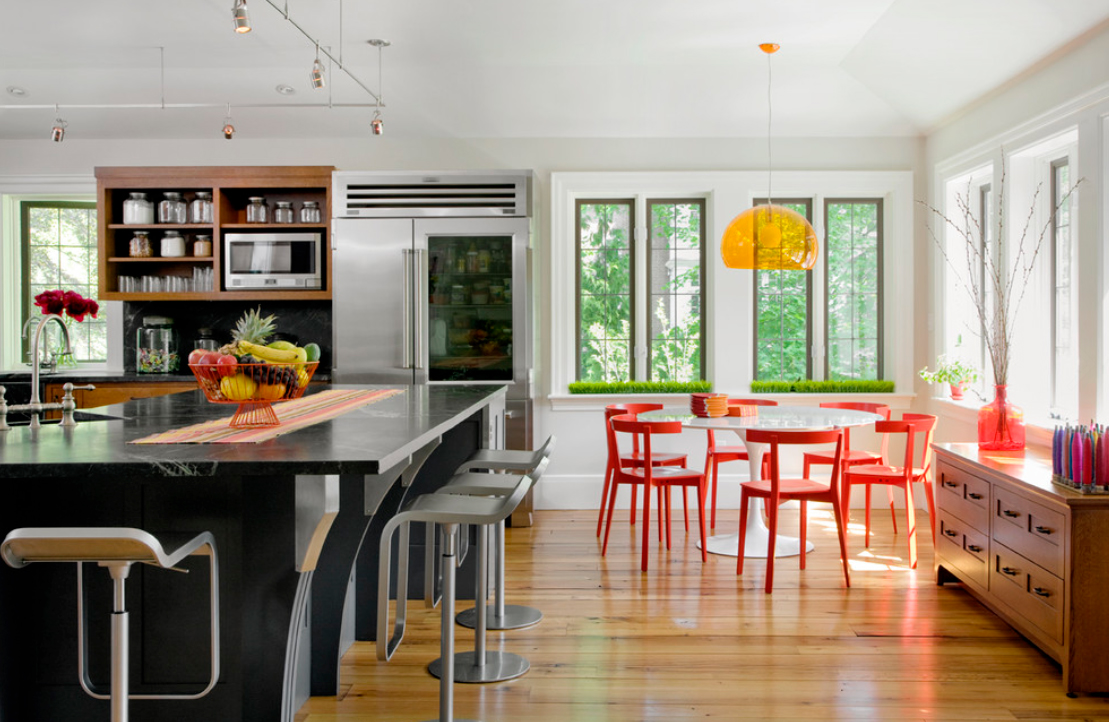 The work area of the kitchen uses deep tones in the wooden cabinets and also in the gorgeous stone backsplashes, giving it warmth.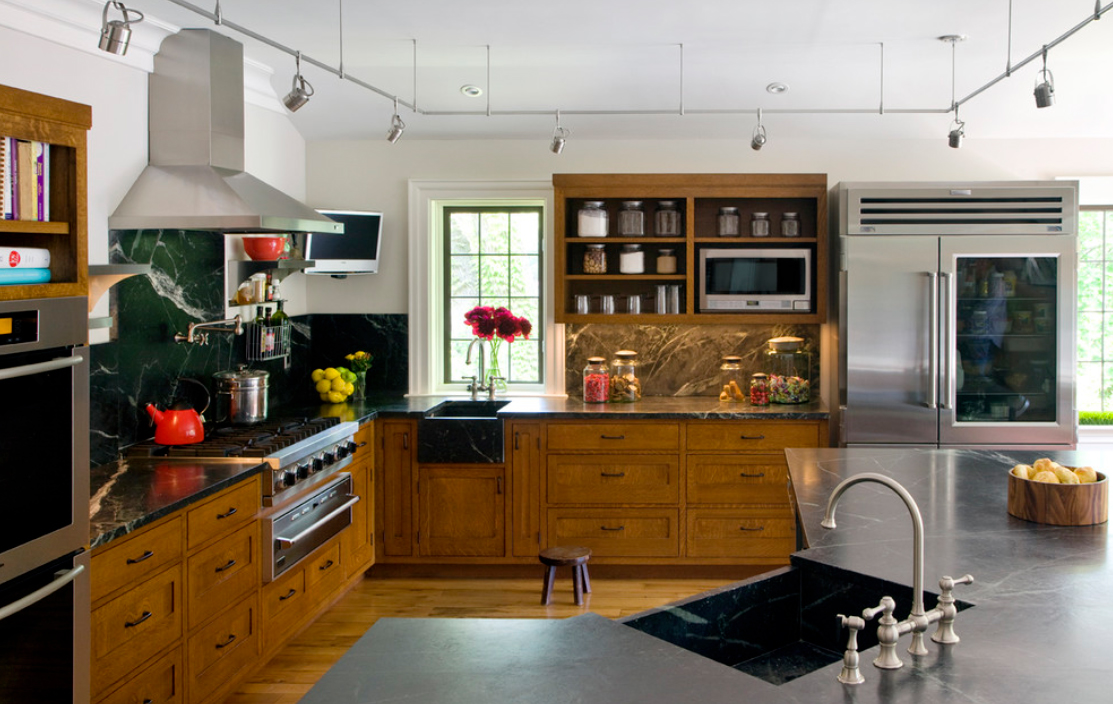 The bathroom design makes great use of the small space - orange walls brighten it up, while a stained glass window brings in filtered natural light, while also harkening back to the medieval ages, the origins of the Tudor tradition.