April 6, 2015 | Sandy Giardi
We've all heard the adage "the whole is greater than the sum of its parts." While this certainly holds true for beautifully appointed and structured rooms, this doesn't mean that all parts are created equal. Some architectural and design elements elevate a space almost singlehandedly. You know them when you see them. These are the jaw-dropping, stop-you-in-your-tracks elements that would be missed if removed from their settings. At Boston Design Guide, our pros make their living on the details, it's what makes them the industry's gold standard. Here follows a sampling of that work, in rooms that make you say "wow!"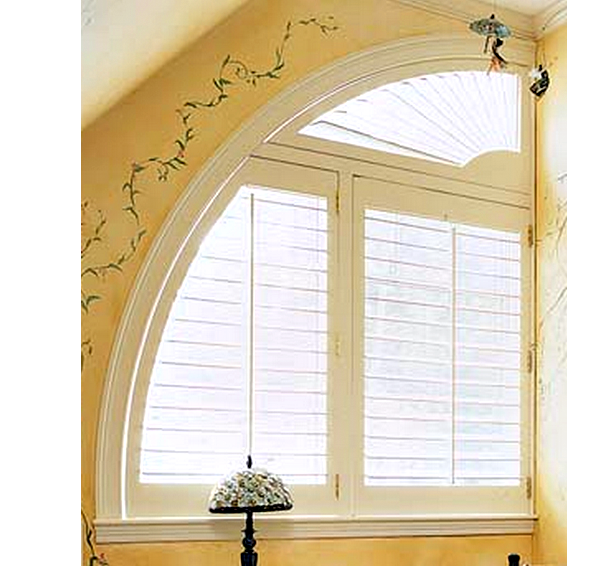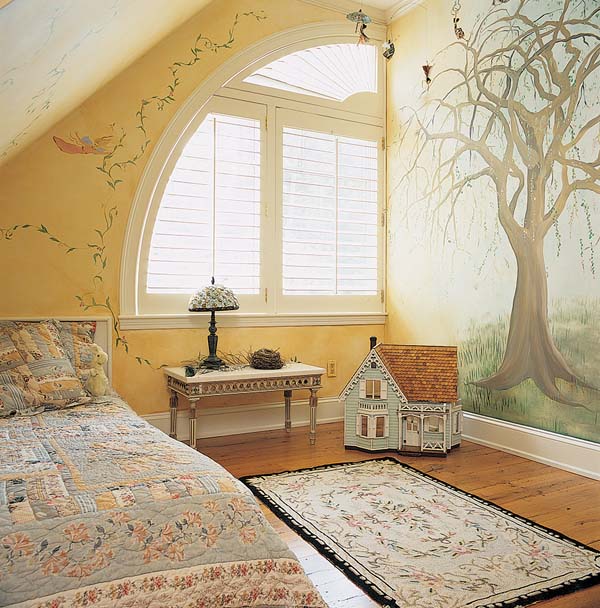 Shutter by Back Bay Shutter Co., Inc.; architecture by Jan Gleysteen Architects; photo by Dave Henderson
The fanciful mural and hand-painted walls of this winsome children's room are enchanting, but it's the shaped and fanned wood shutter by Back Bay Shutter Co. that makes the room a wonderland. Crafted as a "permanent architectural detail," says President Steve Kontoff, the beautiful arc of this custom interior shutter softens the harder line of the dormer. The premium construct creates an airy, cheerful environment; we just love how the louvers (1 ¼-inches thick, by the way!) usher in the light in a way that suggests it's sunning the tree.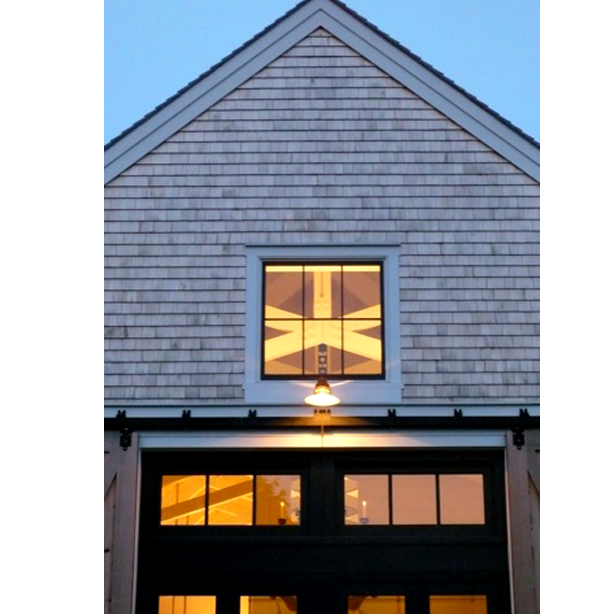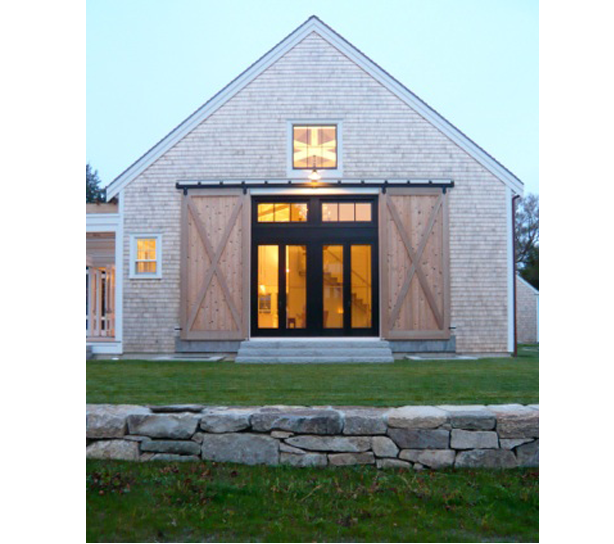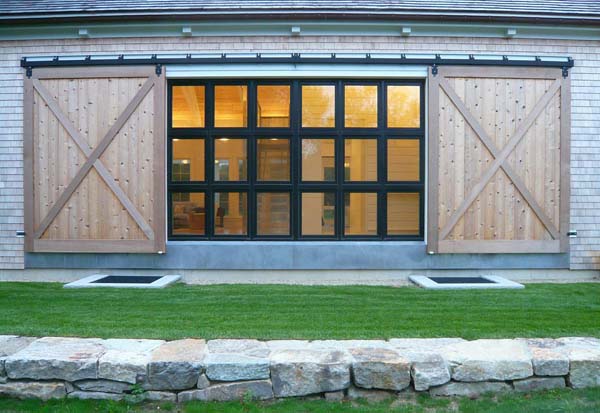 C.H. Newton Builders, Inc.; architecture by Reed Morrison architect; photo courtesy of C.H. Newton Builders, Inc.
Speaking of shining architectural elements, this sliding barn door built by C.H. Newton Builders, Inc. for an East Dennis home is both functional and charming. With benefits felt both indoors and out, this feature frames the verdant landscape from within and also screens it when desired. The rustic yet refined cedar door mingles old-world craftsmanship with present-day appeal, weaving design elements from an 1800's farmhouse into a striking modern addition.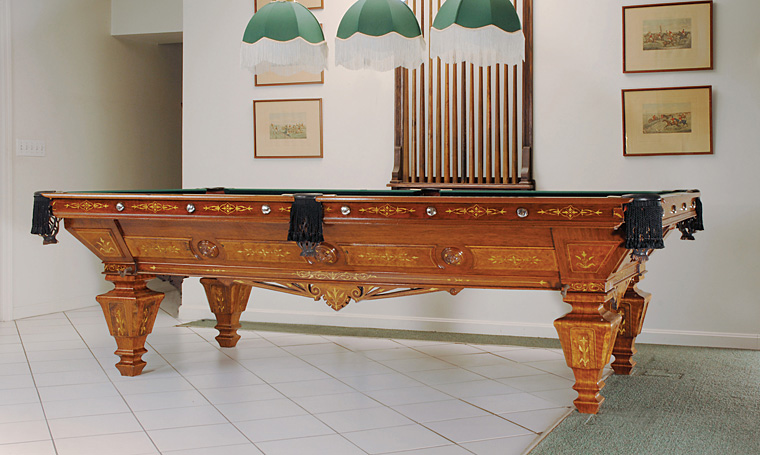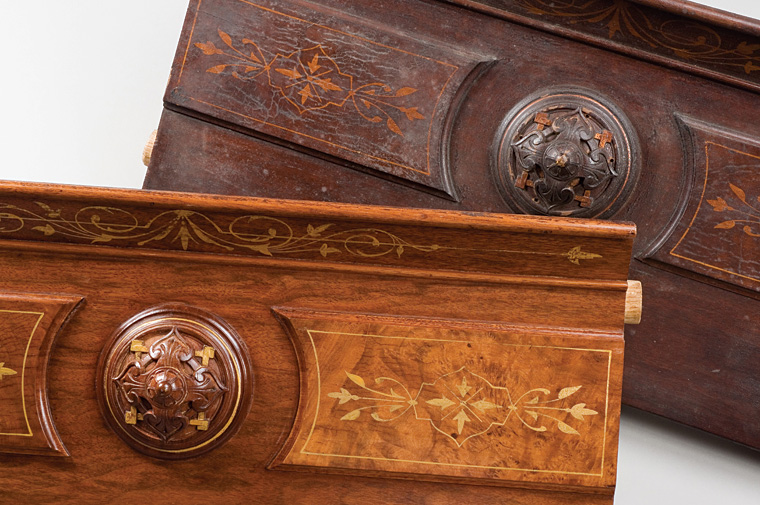 Photos courtesy of Boston Billard Emporium
While we're on the subject of bringing bygone pieces back to the future, we'd be remiss not to highlight the billiard tables of Boston Billiard Emporium. Many of owner Stephen Kelly's wares hail from the "The Golden Age of Billiards" (1860s-1920s), and the craftsmanship and handiwork of these antiques is unmistakable. 
A leading authority on restoration, Kelly lovingly returns these museum-quality pieces to their original luster, allowing clients to get their game on in high style. That these pool tables are the raison d'etre of any game room goes without saying. In fact, interior designers and architects have been known to fashion entire rooms around a Boston Billiard table.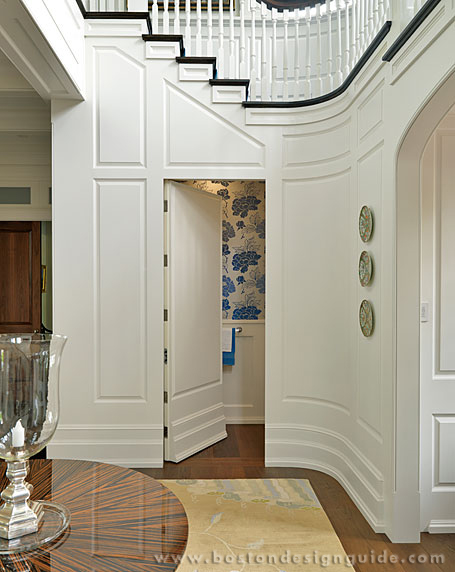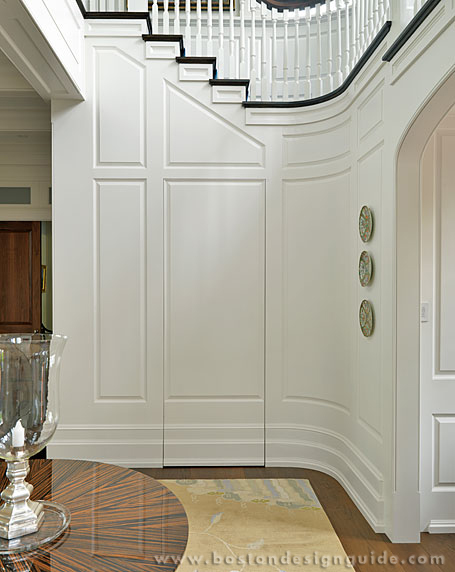 Architectural millwork by Toby Leary Fine Woodworking, Inc.; built by E.B. Norris; architecture by Catalano Architects, Inc.; photo by Richard Mandelkorn.
This flawless foyer by Toby Leary Fine Woodworking, Inc. is remarkable for what you don't see. Tucked into the exquisite, curving wood paneling of an Osterville entry hall is an entrance to a powder room that is fully concealed when closed. We're all but unhinged by the thoughtful design and execution of this room—it's the perfect marriage of convenience and aesthetics. The way the radiused paneling of the cream-white woodwork hugs the hall's contours as it circles is stunning in its seamlessness.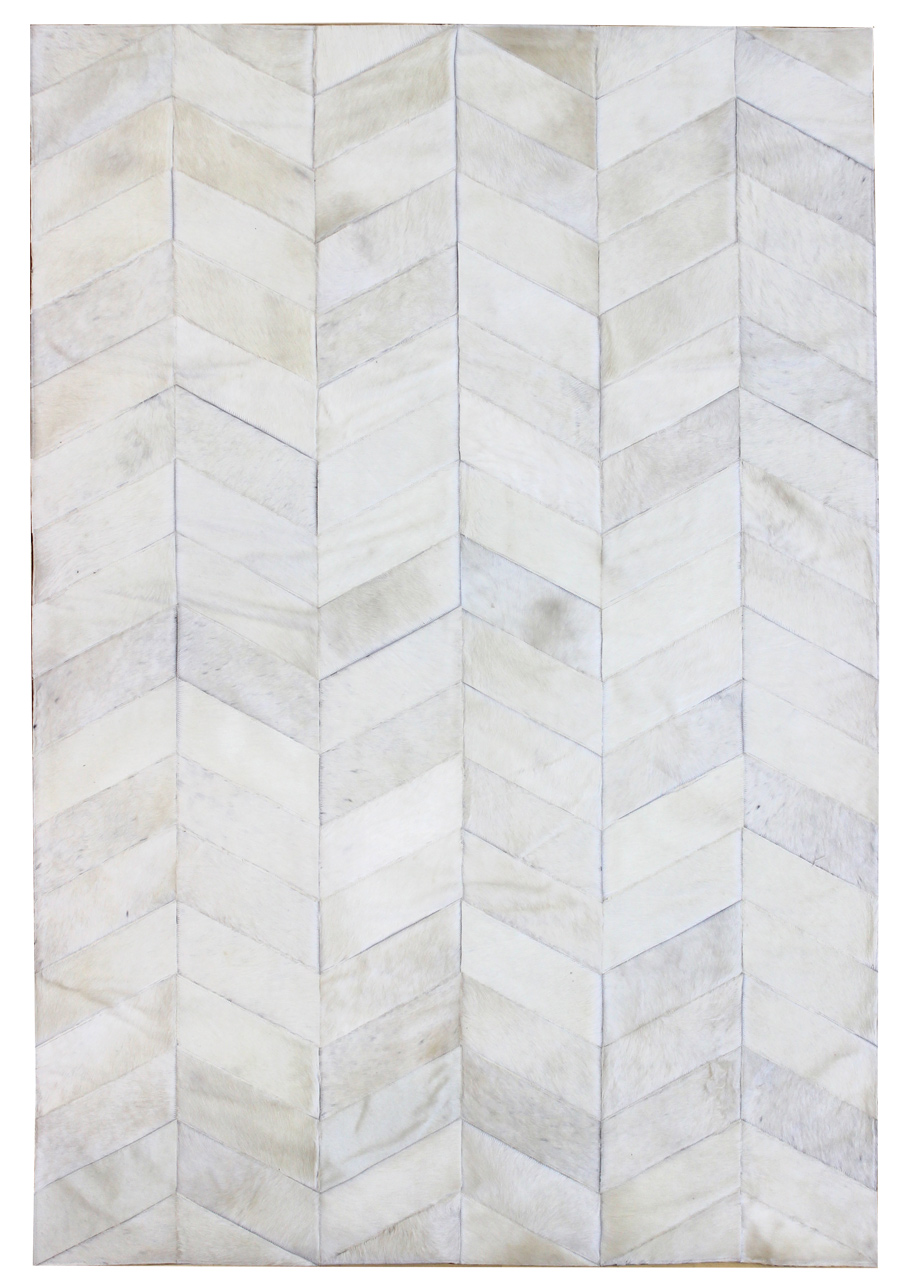 Herringbone, Modern Leather Rug; Made in Argentina; 100% Piece Cowhide; Available at Landry & Arcari Rugs and Carpeting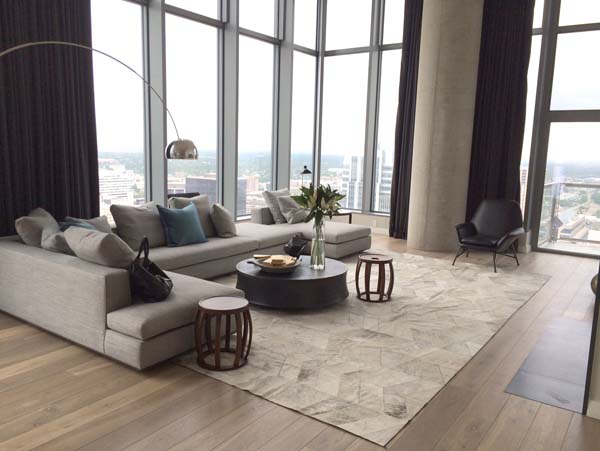 Photo courtesy of Landry & Arcari Rugs and Carpeting
In another contemporary design, it's what is seen at the floor level that warrants due consideration. This luxe leather rug, from Landry & Arcari's Argentinian collection, is crafted from the highest quality Patagonian hides on the market. Talk about sure footing, this extraordinary area rug avoids friction and staining and can be custom pieced to fit any space. The rug is a designer's dream, as more than 100 patterns and metallic finishes are available—from subtler styles like the piece shown above to bolder geometrics and color blocks that really knock your socks off.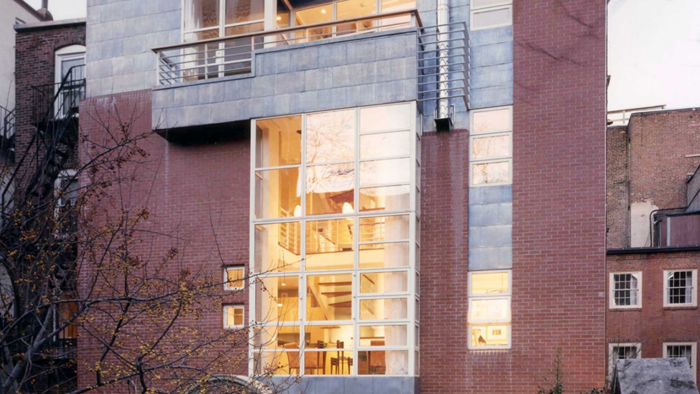 LDa Architecture & Interiors; photo by Peter Vanderwarker
In a magnificent, three-year transformation of a North End townhouse, it's the "modern glass winter garden" by LDa Architecture & Interiors that takes us to church. This brick townhome, that measures only 15 feet wide, has no shortage of captivating design elements throughout its five floors, but what is truly sigh-producing is what stands just outside—Old North Church. The famed "one if by land, two if by sea" spire made famous by Paul Revere's ride and Longfellow's poem is celebrated within this home and invited in by a dramatic window bay that slices through the brick construct on the south side.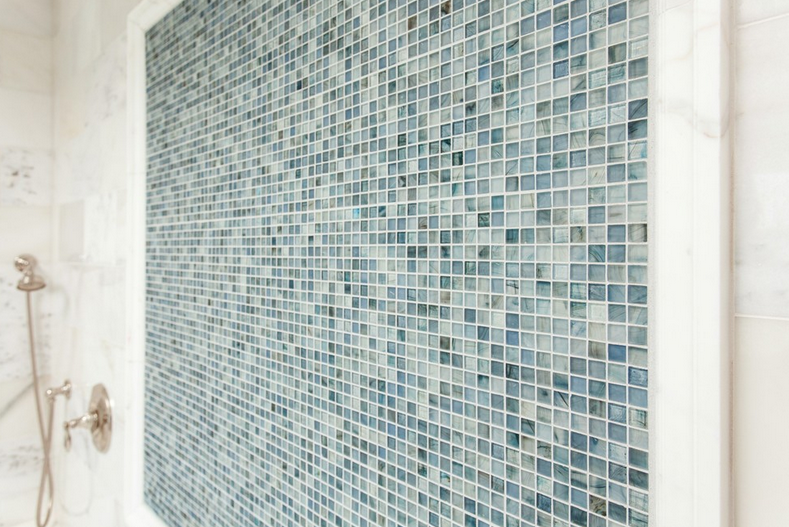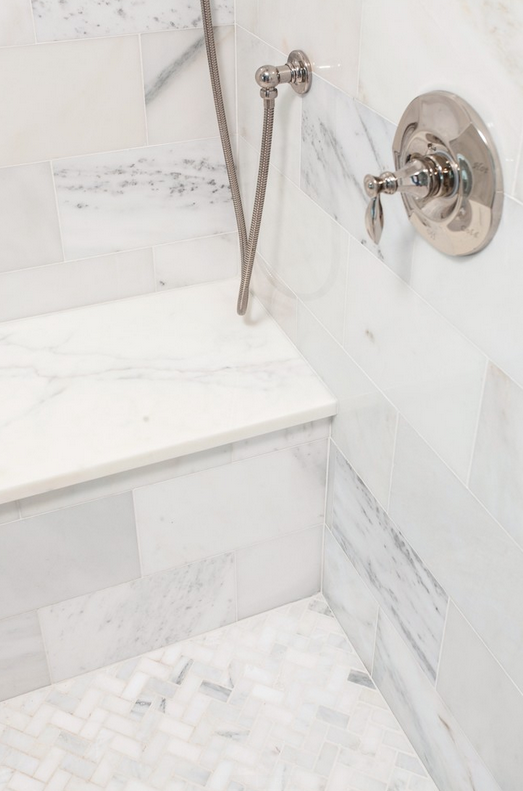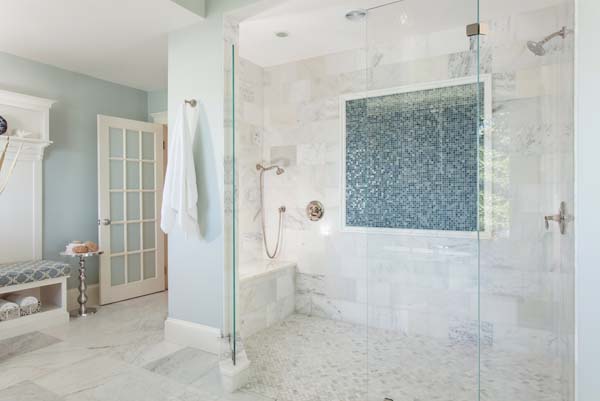 Design by Roomscapes Luxury Design Center; photo by Dan Cutrona
Bathrooms are trending towards simpler, more serene designs, and, as a result, says Mercedes B. Aza, Vice President of Roomscapes Luxury Design Center, tile as art is making a splash. While chaste styles reign, homeowners are adding interest with intricate tile treatments. In Roomscapes' above design, the eye is drawn to the shower's blue tile mosaic. Far more than a focal point, this glimmering detail enhances the tones of the surrounding tile, and is part of the room's gorgeous stone pastiche of varying sizes and patterns.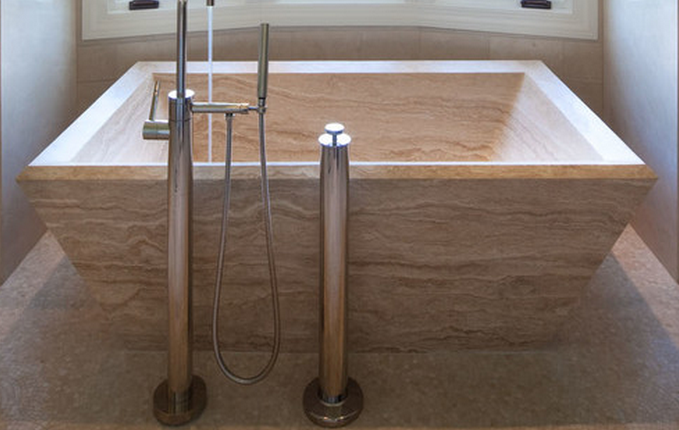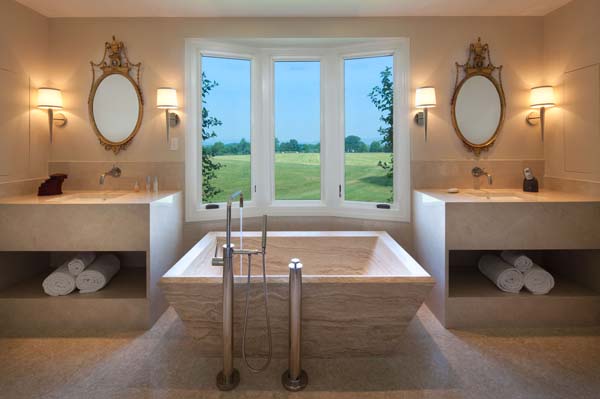 Design by Cebula Design; photo by Rixon Photography
Freestanding tubs have become increasingly popular in the bathroom and, to paraphrase Aza, send a subliminal message that homeowners have entered a retreat. There's no denying the spa status of Cebula Design's inspired master bath, above, and the luxurious, travertine soaking tub is a huge reason why. So huge, in fact, that the oversized, striated stone tub had to be brought in by crane before taking center stage at the foot of an expansive picture window.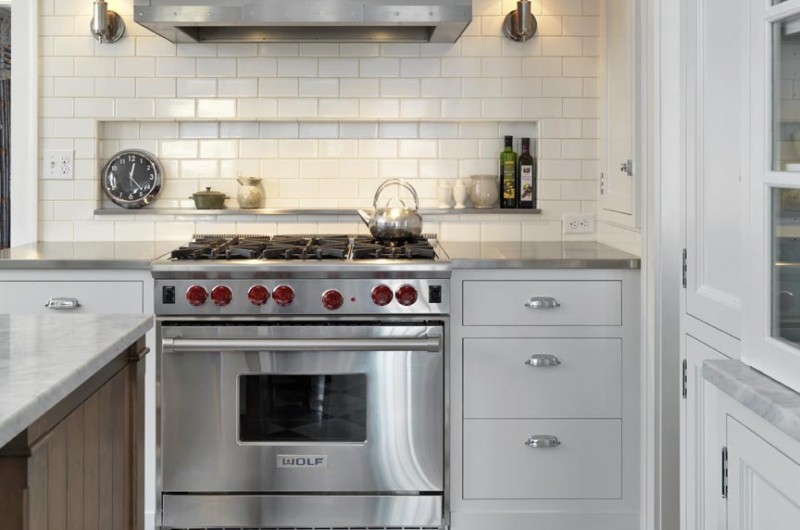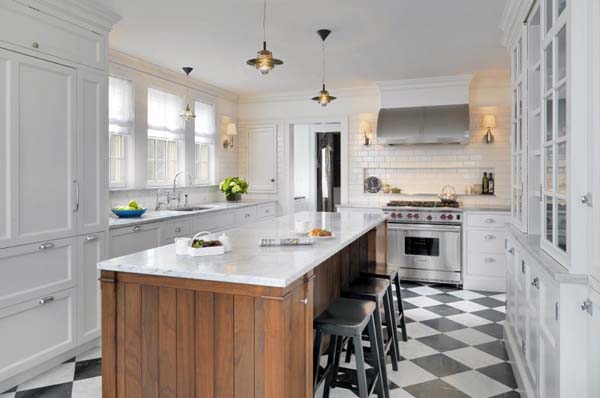 Stone by United Marble Fabricators; built by The Classic Group; cabinetry by Kochman Reidt + Haigh Cabinetmakers; photo by Richard Mandelkorn
In this Mystic Valley traditional kitchen, it's again the stone that sends this room soaring—this time for its classicism. Here, United Marble Fabricators blesses every surface and countertop in Bianco Carrara marble, the very same marble found in Renaissance sculpture and Roman architecture. The addition of this prized material creates a culinary pantheon of sorts for the homeowner, one defined by its timeless gray and white palette.