December 29, 2014 | Anonymous
New Years Eve is right around the corner, so why not make this the year you plan a cool themed party? Our 3 favorite themes for New Years Eve right now are a Great Gatsby Party, A Black and White Party, and a Vegas-Style Casino Party.
1. Great Gatsby Party
Though Gatsby Parties are traditionally thrown in the summer, this style of party can easily be adapted for an indoors New Years Eve bash. Think lots of gold, glitter, sparkle, and of course, Champagne.
Gather inspiration from the lavishly decorated room below. To re-create this look on a smaller scale, use twinkling lights and lots of black and gold accessories. Feather accents don't hurt either!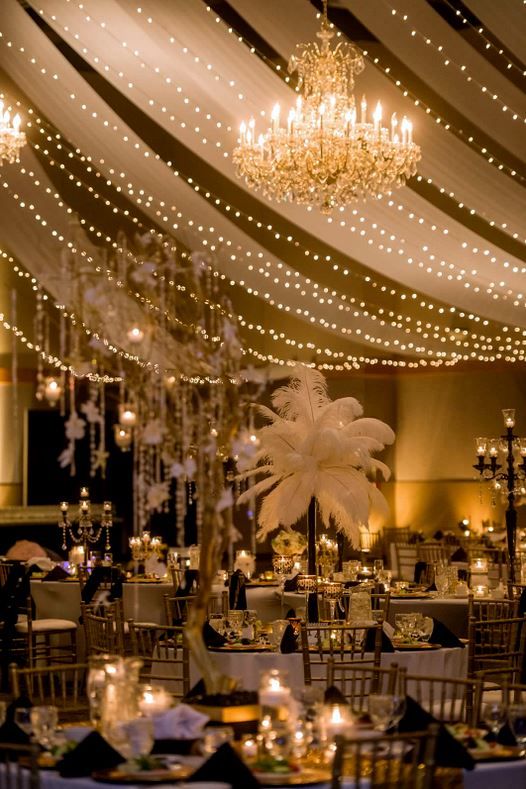 Photo from bodasnovias.com
An easy way to bring festive flair is to hang lots of metallic balloons from the ceiling - it brings the garden-party feel of traditional Gatsby parties indoors.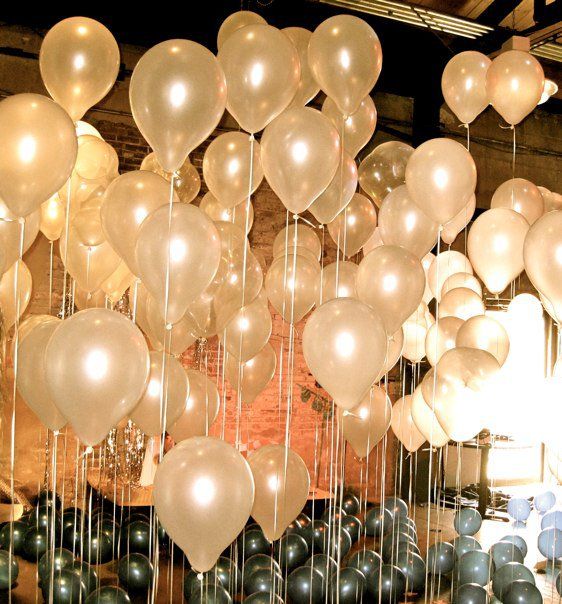 Photo from bpinteriors.blogspot.com
Adorn your tables with 1920s-inspired centerpieces. The vintage wine and bourbon bottles below look perfect wrapped in strings of faux pearls and white feather accents.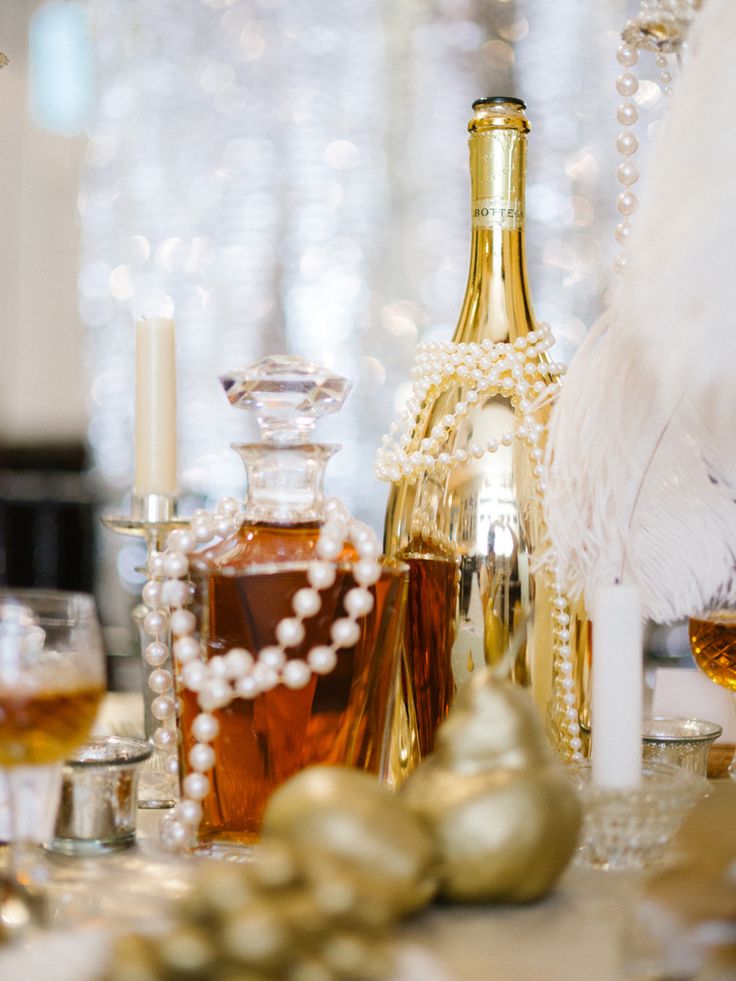 Photo from theweddingscoop.com
2. Black and White Party
A Black and White Party is a classic theme for a New Years Eve party, and also relatively easy to pull off. Just make sure your guests agree to dress the part!
Greet your guests with a fun and fancy drink cart stocked with tons of Champagne and snacks. Glittery and metallic accents make it festive.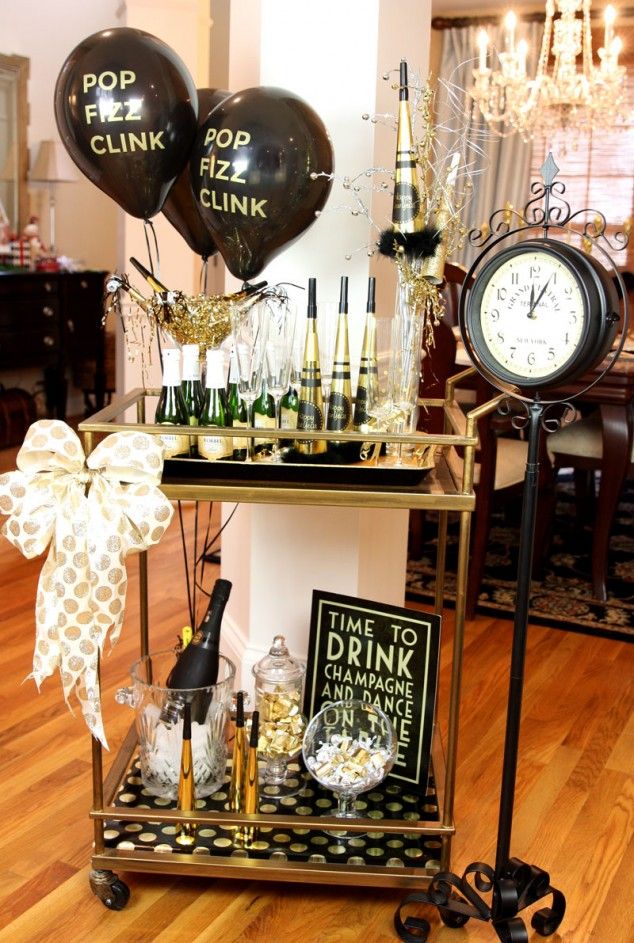 Photo from blovelyevents.com
Set a beautiful table for your guests if you're serving dinner. A color-coordinated tablescape will look put-together and chic, in keeping with the party's theme. Add glittery accents for fun!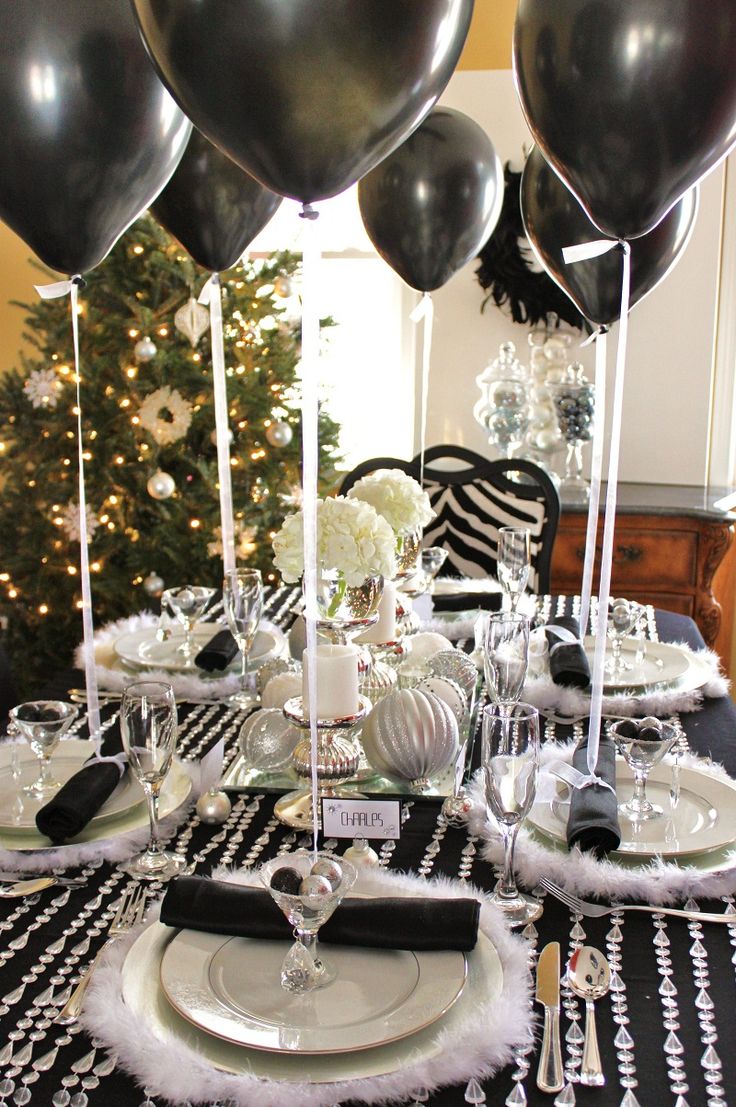 Photo from celebrationsathomeblog.com
For a final sparkly touch, get confetti pops to use at midnight! A shower of confetti is the perfect way to begin the New Year.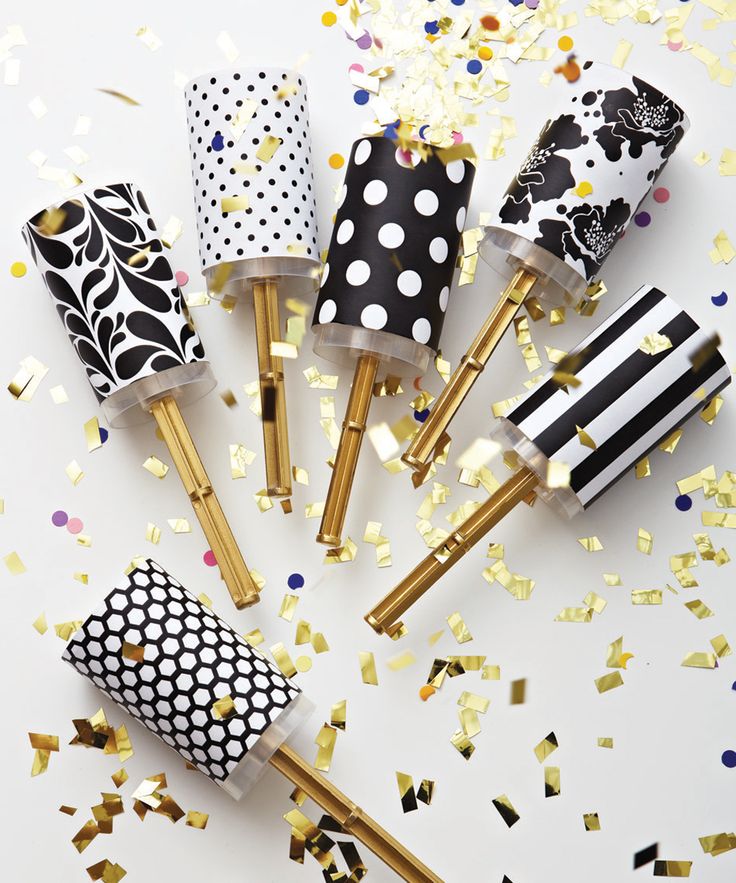 Photo from the36thavenue.com
3. Vegas-Style Casino Party
Finally, our third New Years Eve Party is a Vegas-themed party, complete with a real Blackjack table and dealer. 
Hire professionals to set up real game tables and dealers to faciliate games! Then play with fake money for a night of friendly competition. Hire casino party professionals here.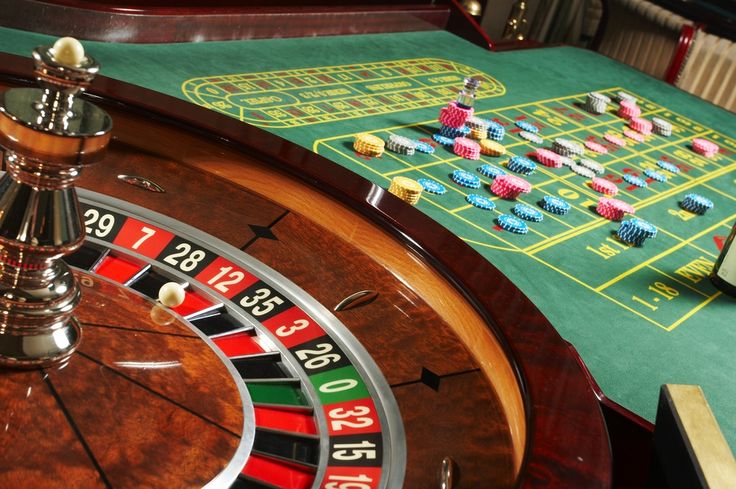 Photo from casinomedbonus.dk
To set the casino theme, use playing cards as drink markers!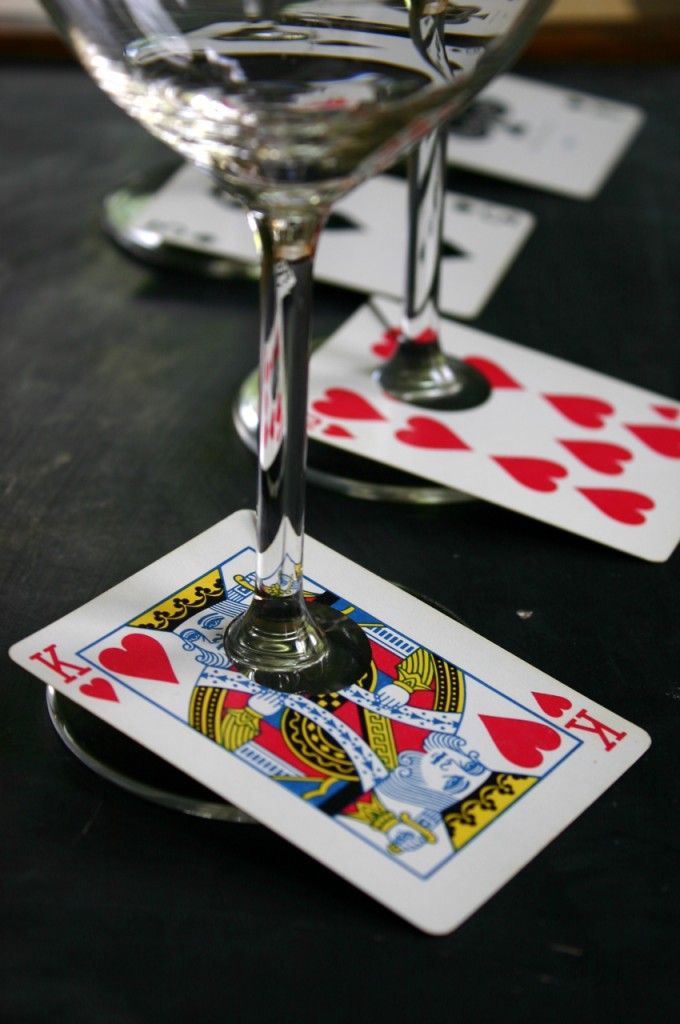 Photo from cfabbridesigns.com
And add different game-themed snacks for an added touch!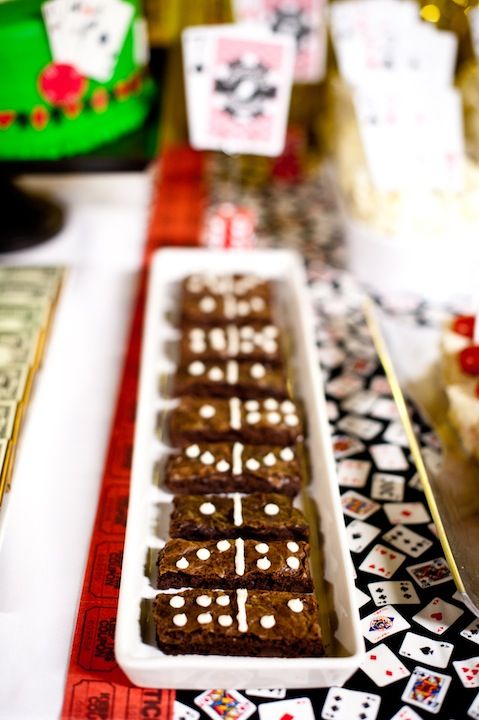 Photo from apartystyle.com