August 13, 2015 | Anonymous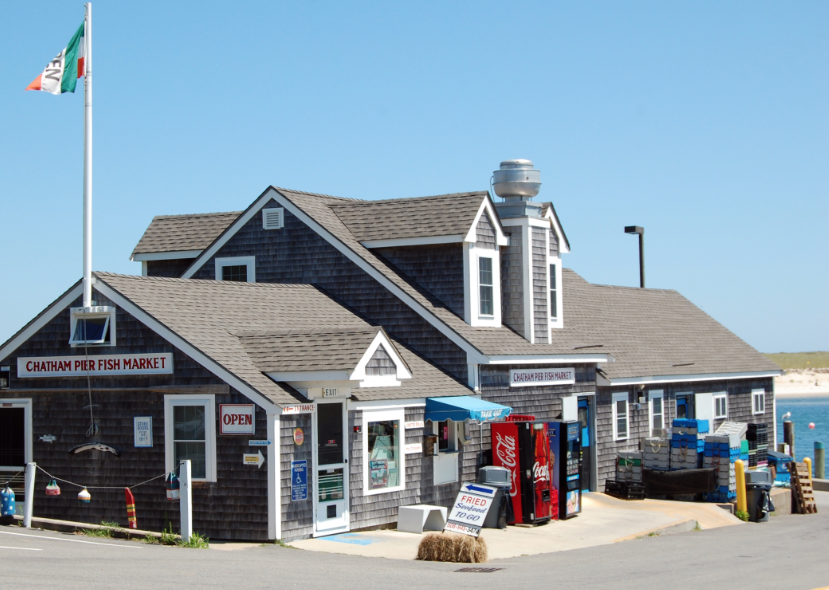 1. The Chatham Fish Pier Market (45 Barcliff Ave) is small, casual, and located right on Aunt Lydia's Cove. Enjoy fresh seafood and watch the boats come in—the Chatham seals can often be spotted following them right into the pier. Open daily from 10am-8pm. Photo from eatingplaces.com
Nestled midway between Buzzard's Bay and Provincetown, Chatham provides an expanded version of the quintessential Cape Cod experience. Visitors will find everything from authentic fish fry shacks to fancy 5-star dining, shops selling all variety of goods from sweatpants emblazoned with the town's name to bright Lilly Pulitzer dresses to antique home décor. There's truly something for everyone in this small but lovely seaside town. Here are some of our favorite haunts:
2. For a sit-down lunch, we love the Chatham Bars Inn Beach House (297 Shore Road). Sip on a CBI Signature Cocktail like the Eastwind (Hendrick's Gin, Lemon, Sugar, Club Soda), the Nauset Cooler (Tanqueray, Lime, Sugar, Mint, Strawberries, Soda Water) or the Cape Rose Sangria (Lillet Rose, Soho Lychee, Guava, Lime, Ginger syrup, Seasonal berries) while basking in the prime view of the harbor and pool. Cape Cod resort attire suggested, lunch served daily from 11:30 am-3:00 pm.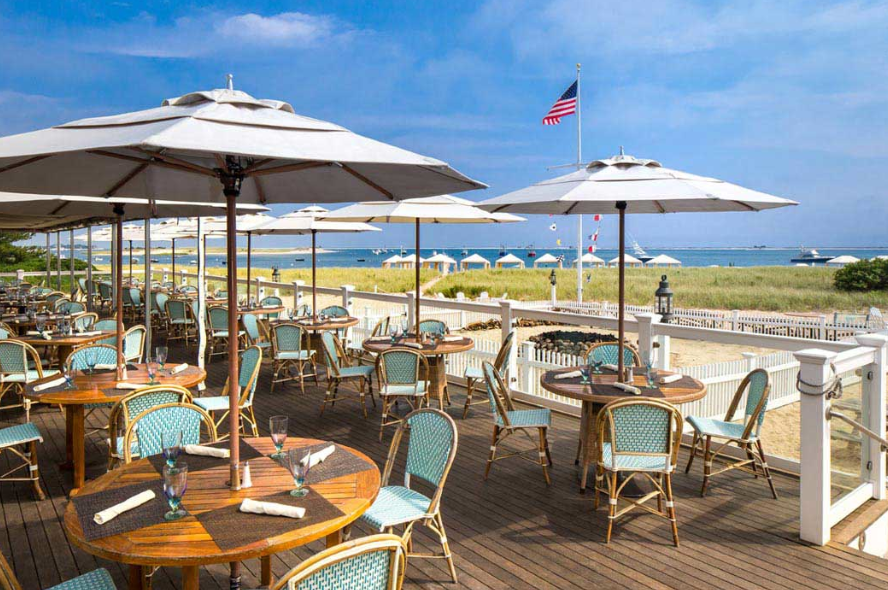 Photo from chathambarsinn.com
3. If you just can't get enough of the CBI waterfront patio (and who could blame you?) come back for dinner—their family-style Clambakes are on Monday thru Thursday at 6:00 pm (reservation recommended.) The Clambake menu includes a raw bar and Cape Cod specialties like lobster, mussels, steamers, and more.
Photo from chathambarsinn.com
4. Take a stroll down to the Chatham Light, established in 1808 as the second lighthouse on Cape Cod. Today, Chatham Light operates as a U.S. Coast Guard station. We recommend spending a quiet afternoon on Chatham Lighthouse Beach, located across the street— it's perfect for catching up on some reading or wading in the water. (Be aware, however, that this beach is known for its dangerous riptides and unpredictable currents. Be sure to swim only in the designated areas, and don't go out too far!)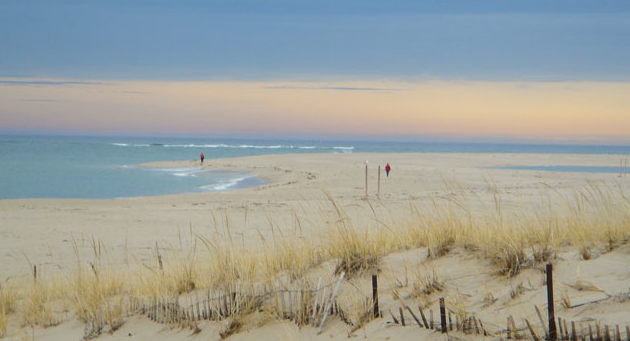 Photo from chathaminfo.com
5. If you're up for an adventure, book a morning or afternoon whale watch with Hyannis Whale Watcher Cruises. It's a half-day affair, and cruises leave from Barnstable (269 Millway Road, Barnstable). Visitors report seeing humpback, finback, and minke whales this time of year. Book your trip here.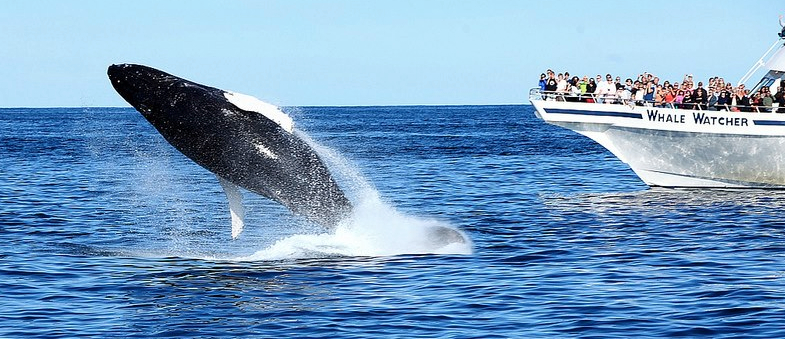 Photo from whales.net
6. You could easily spend a morning, afternoon or evening strolling Main Street and stopping in it's many shops. We recommend starting at the Chatham Candy Manor (484 Main Street), and working your way back through town. The Chatham Candy Manor is a lovely old-fashioned candy shop offering handmade treats like dipped chocolates, fudge, and more.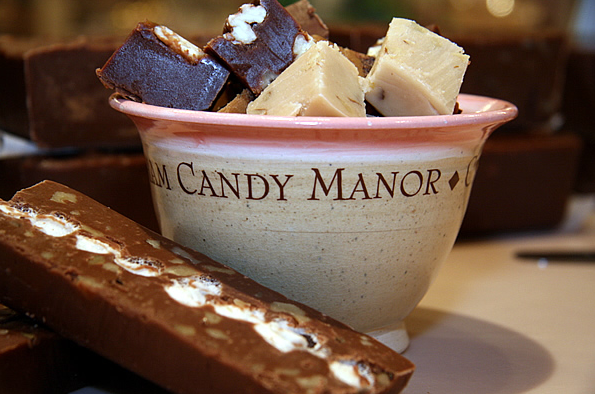 Photo from candymanor.com
7. Some of our other favorite downtown shops include Violet's (486 Main Street), which offers fashionable and eclectic clothes, handbags, and accessories. They even sell Bourbon & Boweties bracelets, which are notoriously hard to find in the Northeast.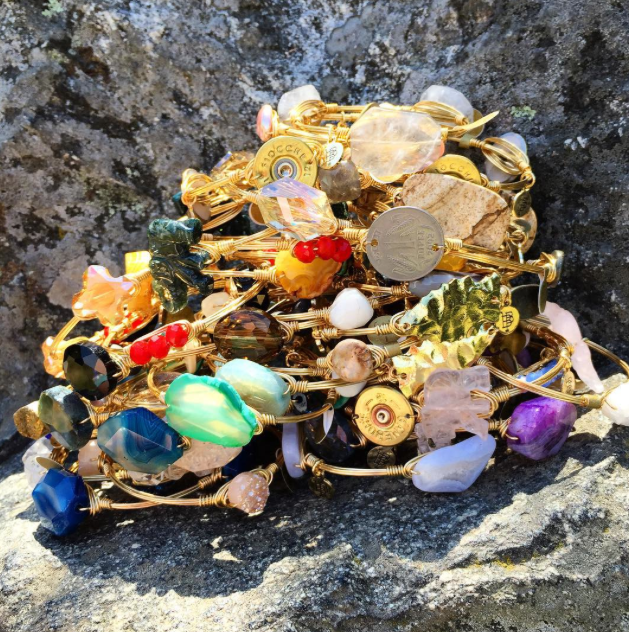 Photo from @violetschatham Instagram
8. The Chatham Home (443 Main Street) is a charming home furnishing and décor shop. They sell linens, home gifts, clothing, and handbags that reflect the beauty and spirit of living on Cape Cod.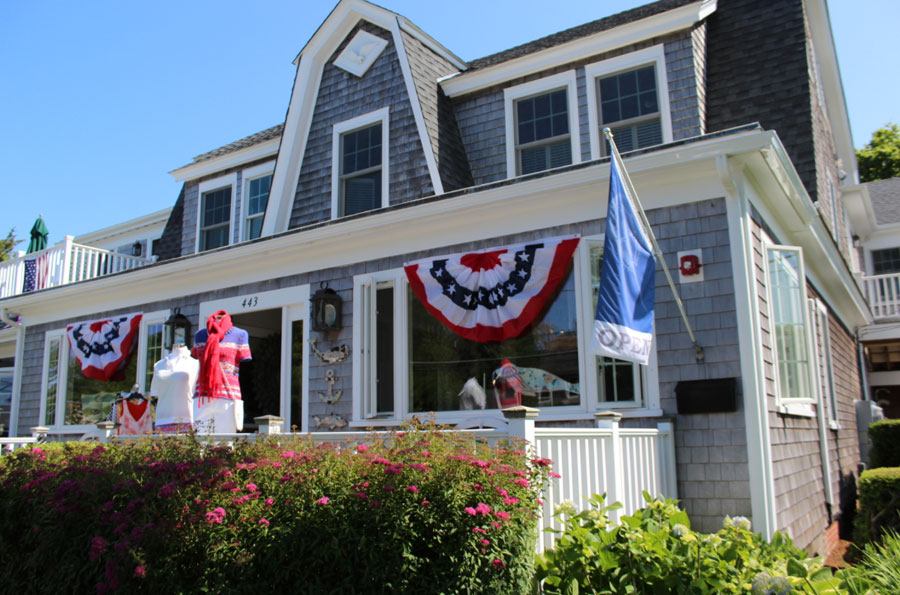 Photo from thechathamhome.com
9. The Artful Hand (459 Main Street) is our go-to for artisan-made accessories and home accents. They offer everything from ceramic vases to stunning rings to books and gadgets.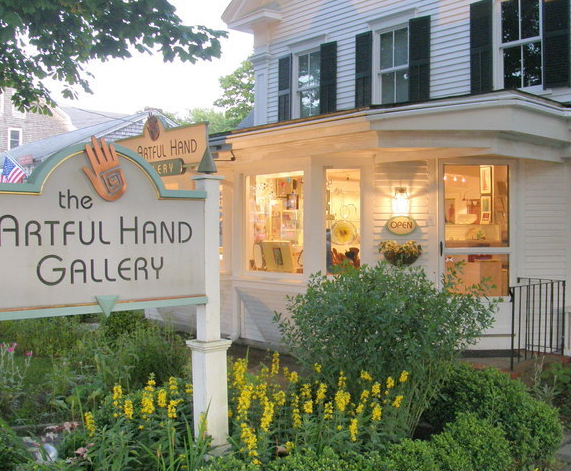 Photo from chathaminfo.com
10. One of our favorite dinner spots includes the Impudent Oyster (15 Chatham Bars Ave). They offer an innovative gourmet take on traditional seafood fare (think Haddock and Shrimp Hidecki, which is "fresh native haddock filet and jumbo shrimp lightly fried in a wasabi tempura batter, served over an Asian slaw with soy ginger dipping sauce and garnished with a sweet chili aioli." Count us in!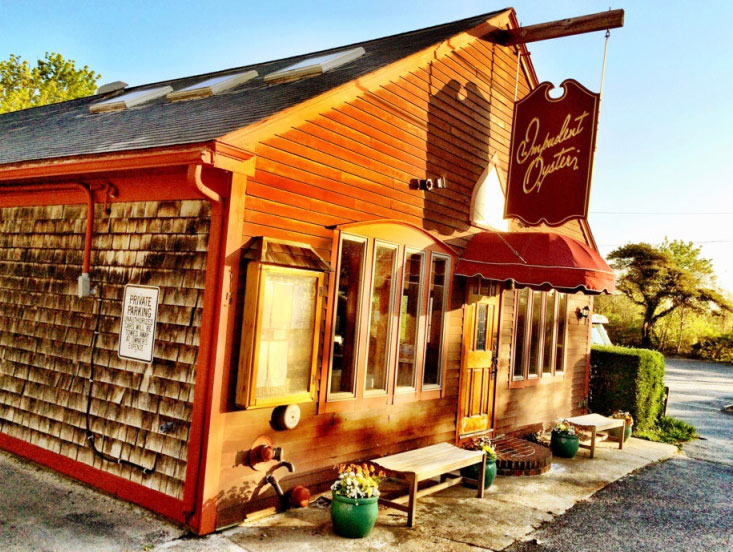 Photo from photogirltravels.com
11. Another hot spot for dinner and drinks is the Del Mar Bar and Bistro located a few minutes out of the main square at 907 Main Street. Del Mar offers seafood cuisine as well as delicious wood-fired thin crust pizzas and an extensive wine list.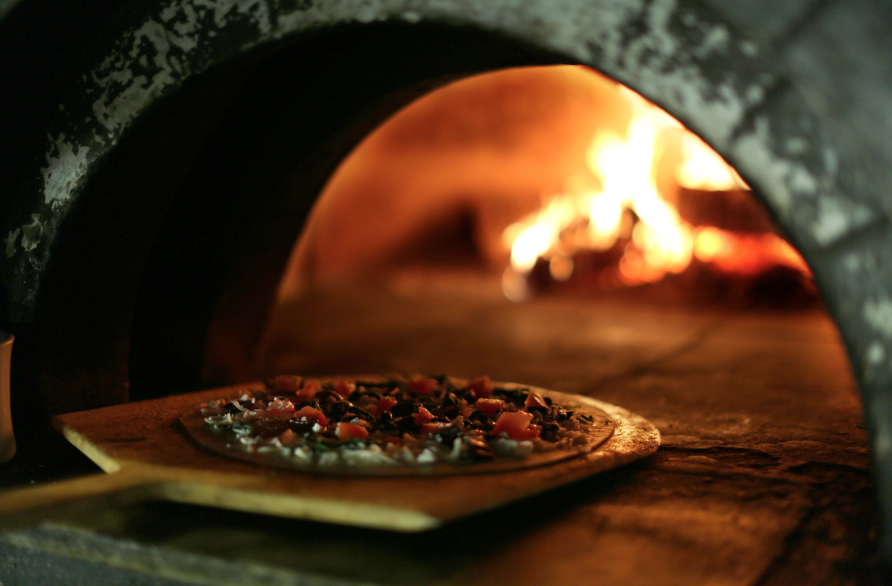 Photo from delmarbistro.com
12. For post-dinner drinks and live music, you can't miss The Squire (487 Main Street). Located right on the main drag, The Squire is the perfect place to meet up with friends and extend the fun into the wee hours. They also offer casual lunch and dinner options, making it a perfect family spot.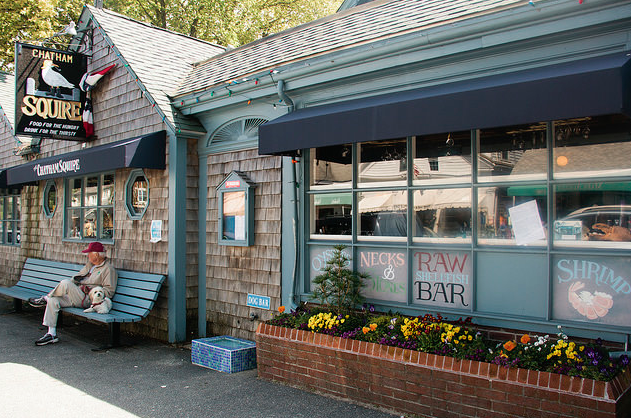 Photo from offmetro.com