April 9, 2020 | Andrea Mingels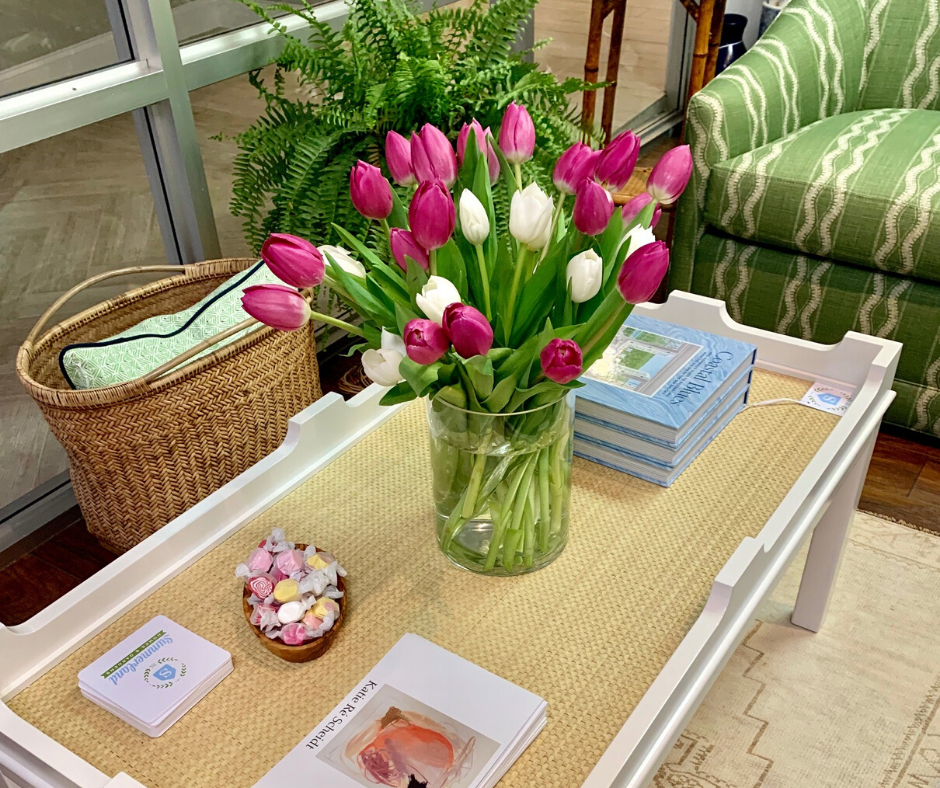 After a long, dreary winter in New England, spring revitalizes us as it reconnects us with nature, boosts our mood, and rewards us with extra sunlight throughout the day. While we all wish every springtime day could be an ideal, warm and sunny 60 degrees with birds chirping and flowers blooming, New England always seems to be iffy about gifting us warm weather on time. Instead of patiently awaiting the glorious season of bloom, focus on introducing spring into your home and warming up your interior space with fresh flowers and colorful decor.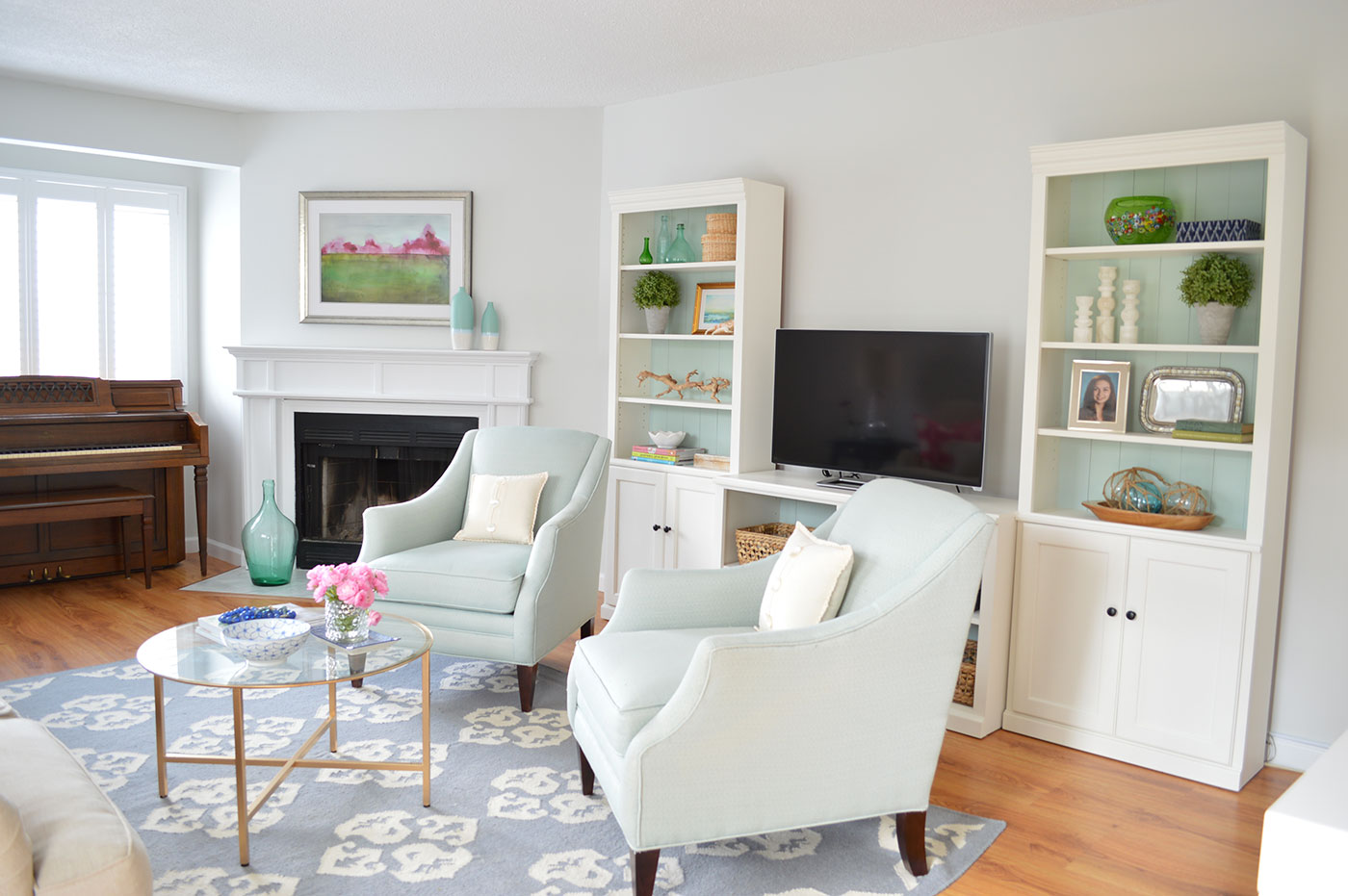 One of the easiest and quickest ways to prep your space for spring is to display some fresh flowers. Create simple bouquets with hydrangeas, cherry blossoms, tulips, light-colored roses, or lilacs. You can even add in some ferns to provide a pop of vibrant green!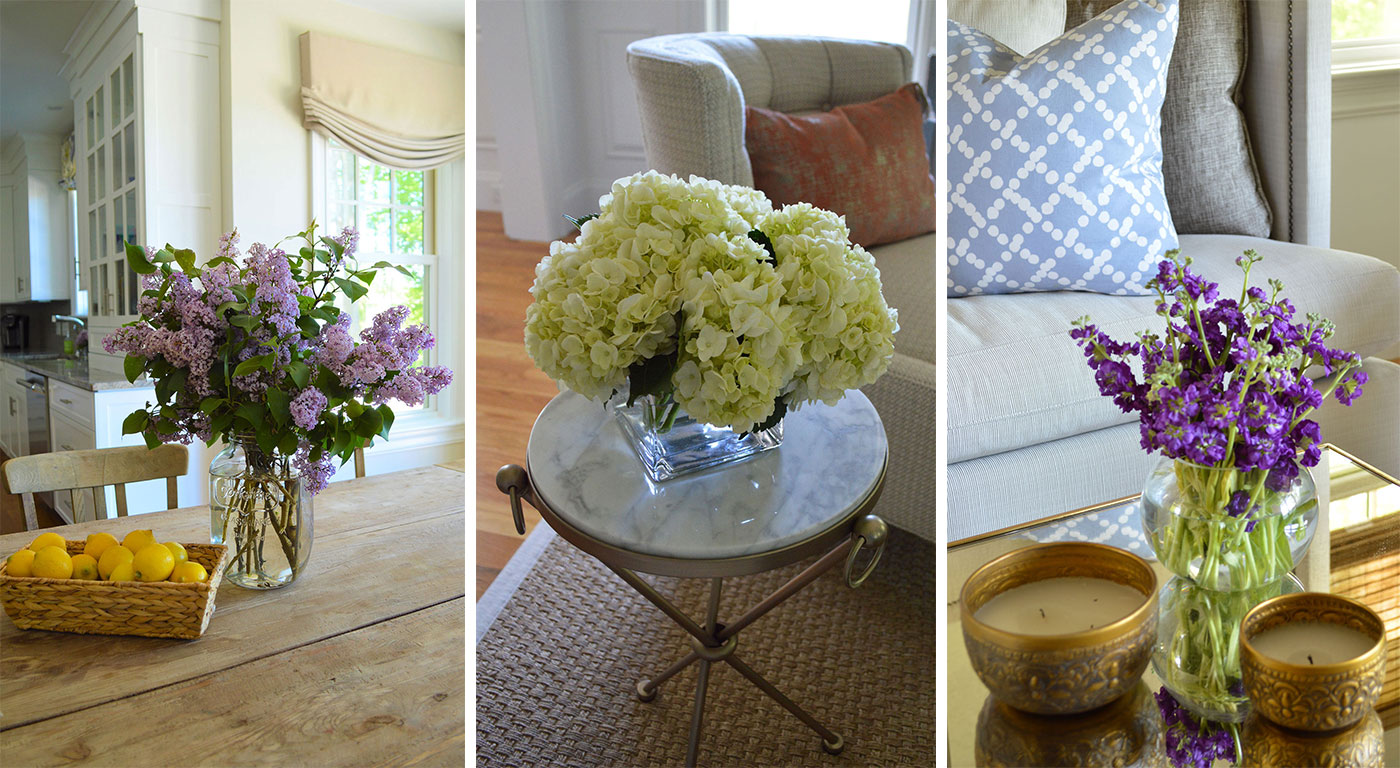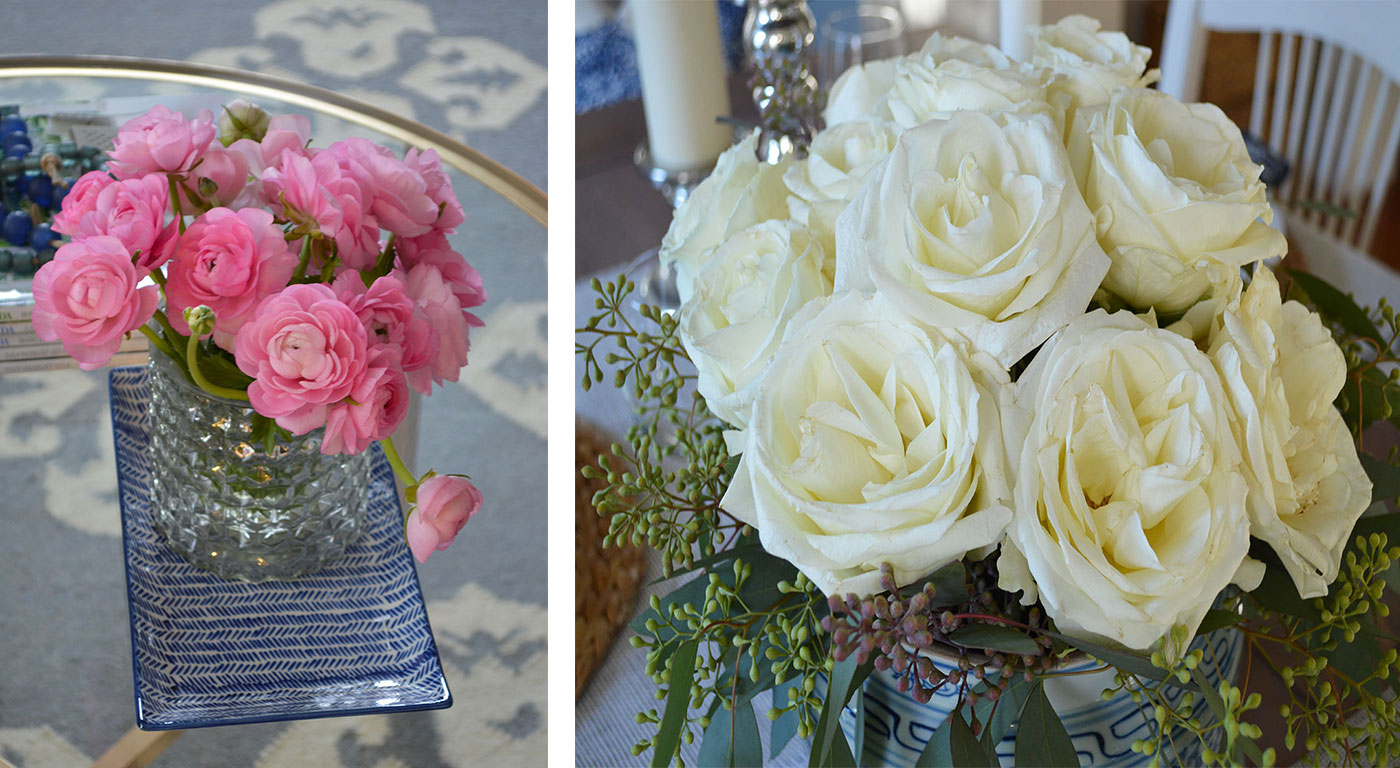 Wicker furniture can warm up any room. Owner and Principal Designer Elle Woeller from Summerland Homes & Gardens explains how a simple accent piece can give a room a springtime feel: "Wicker provides warmer weather vibes, adds texture and works with a variety of styles. To keep things fresh, choose an accent piece or two (don't go overboard with a six-piece set!). It's easy to add a chair, stool or bench to existing furnishings." She goes on to describe that whether you are adding a side chair to a living area, wicker table settings for Easter dinner, a side table to a bathroom, or even just a simple picture frame, any amount of wicker can help make a huge difference.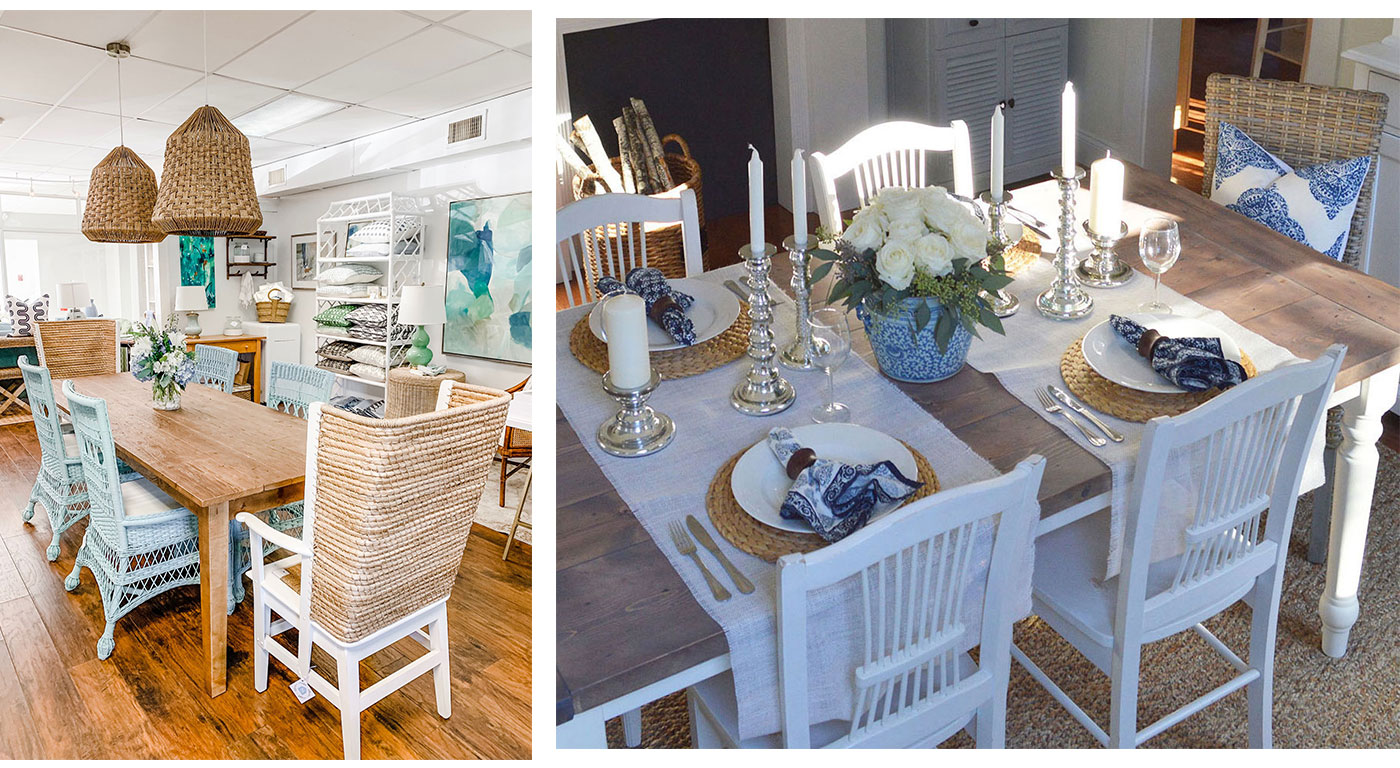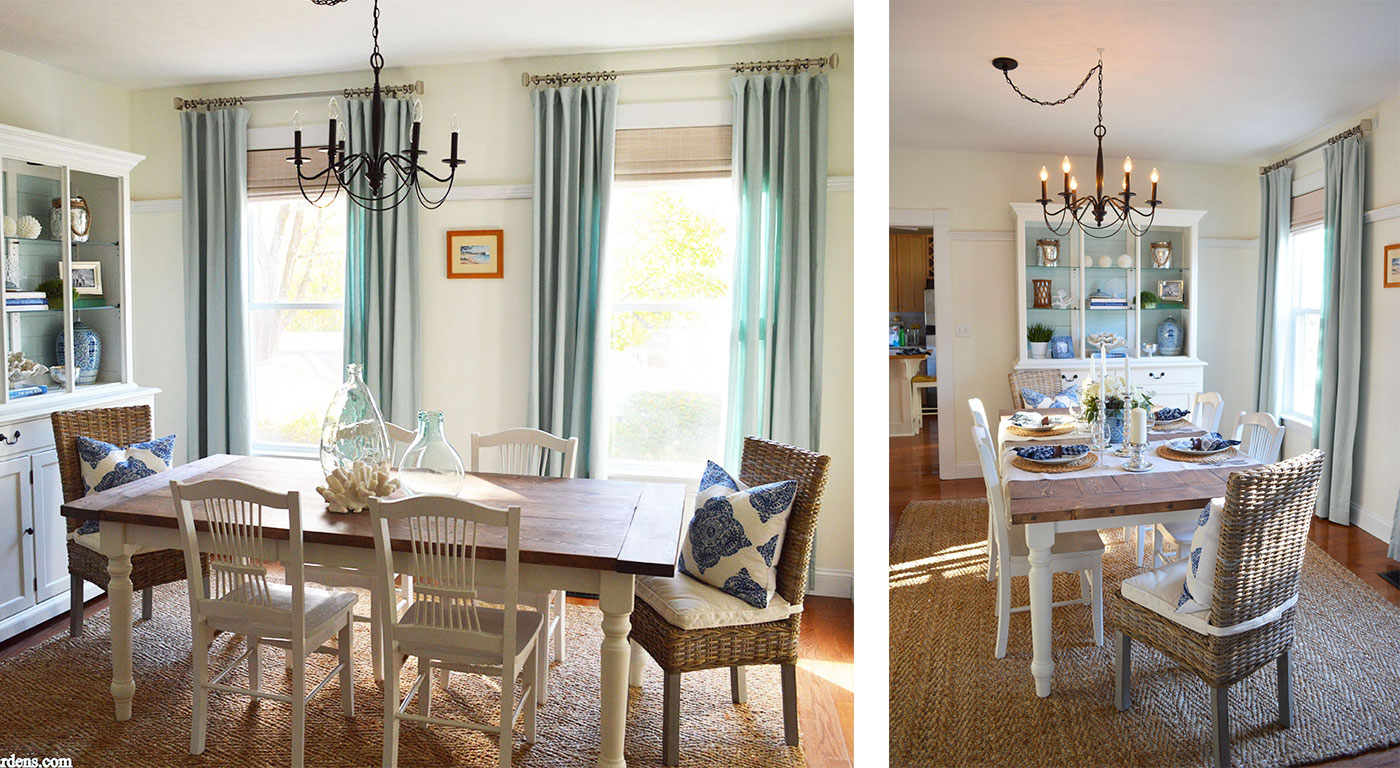 We cannot talk about decorating for spring without mentioning the beautiful colors that come with the season. Whether you are looking to bring life into your space with a vibrant punch of color or with calming muted pastels, there are options for every style at Summerland Homes and Gardens. Woeller shared that she typically gravitates towards "…muted shades found in nature and at the shore: washed out blues, soft greens, tans and creams. These colors are soothing and can also serve as a backdrop for a bolder punch of color." She recommends adding in bolder shades with some fun, new throw pillows or changing up the art with a colorful botanical print, landscape or some abstract art filled with a mixture of vibrant hues.


Photography by Elle Woeller from Summerland Homes & Gardens