April 13, 2020 | Sandy Giardi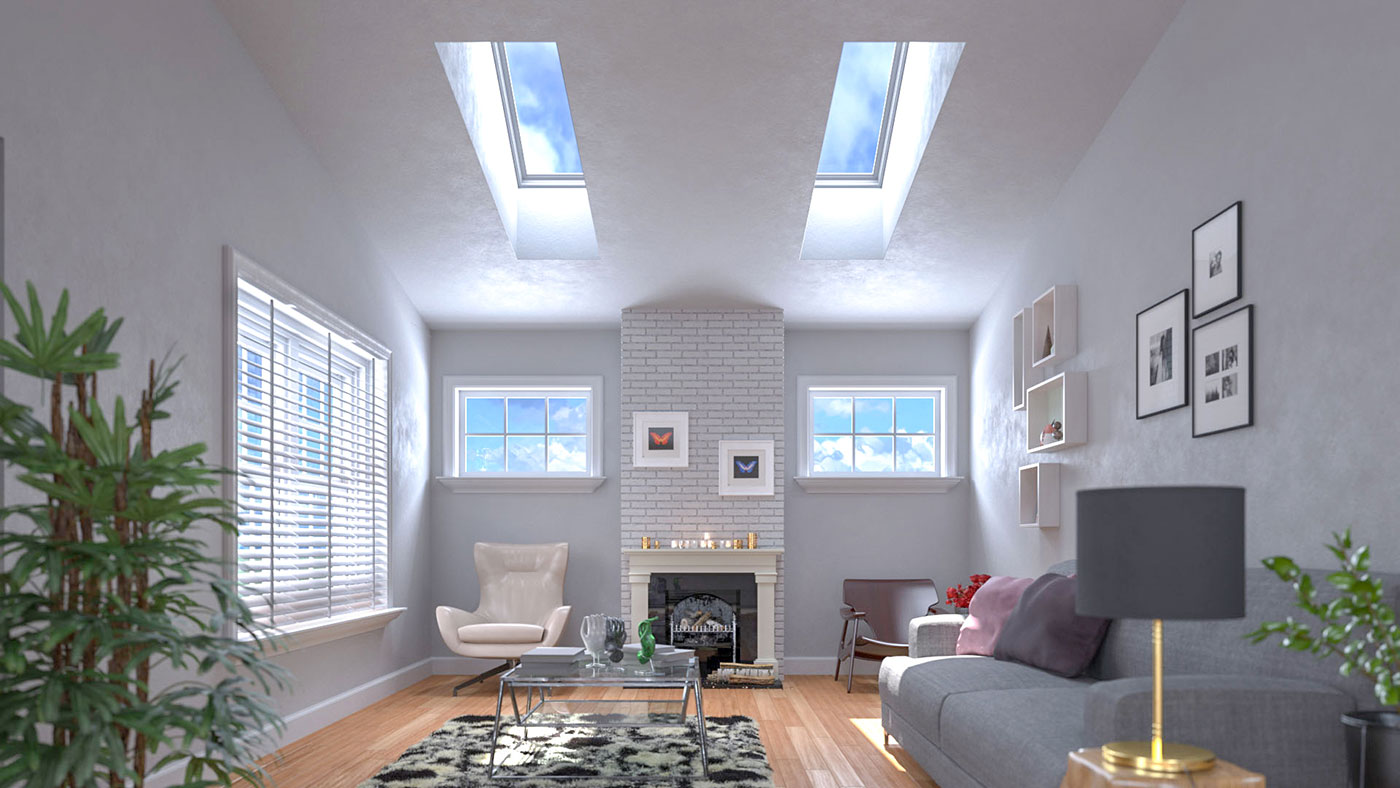 When people think of skylights, often age-old concerns come to mind, even though skylights today are light years away from those of the past. Nearly ten years ago, VELUX, the ahead-of-its-time market leader in the manufacturing of skylights and roof windows, completely redesigned the skylight, with a mission to bring "confidence back into the category." The resulting product is glorious, issue-free way to transform the rooms of your home with daylight.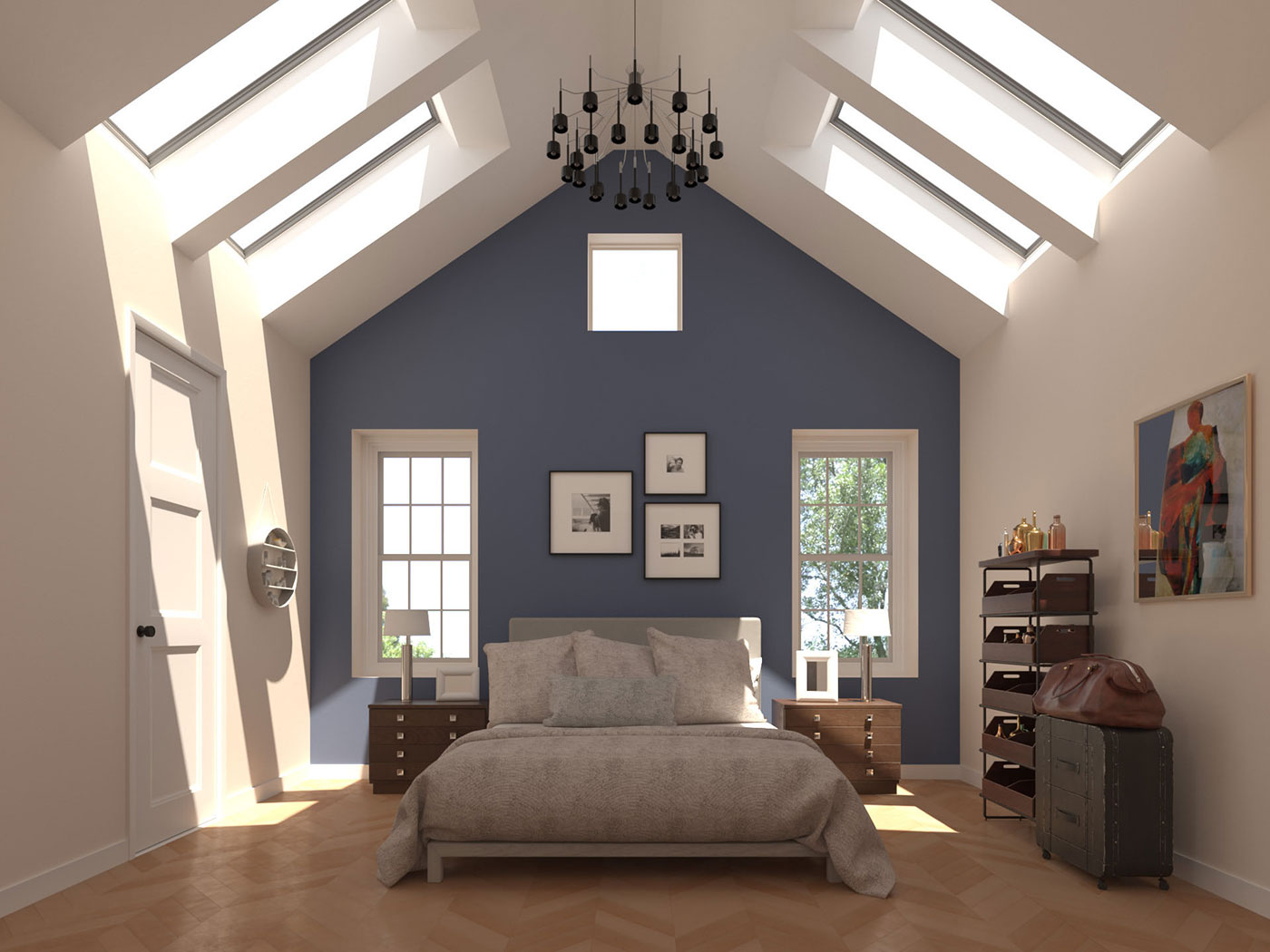 VELUX's Solar Paneled "Fresh Air" Skylights harness the power of natural light, beautifying living spaces, and bringing fresh, clean air into living environments. There are no longer negatives, but rather a compelling list of benefits to adding VELUX skylights into your home. Here, we clarify fact from fiction, allowing lingering misconceptions to remain firmly where they ought to be: in the dark ages.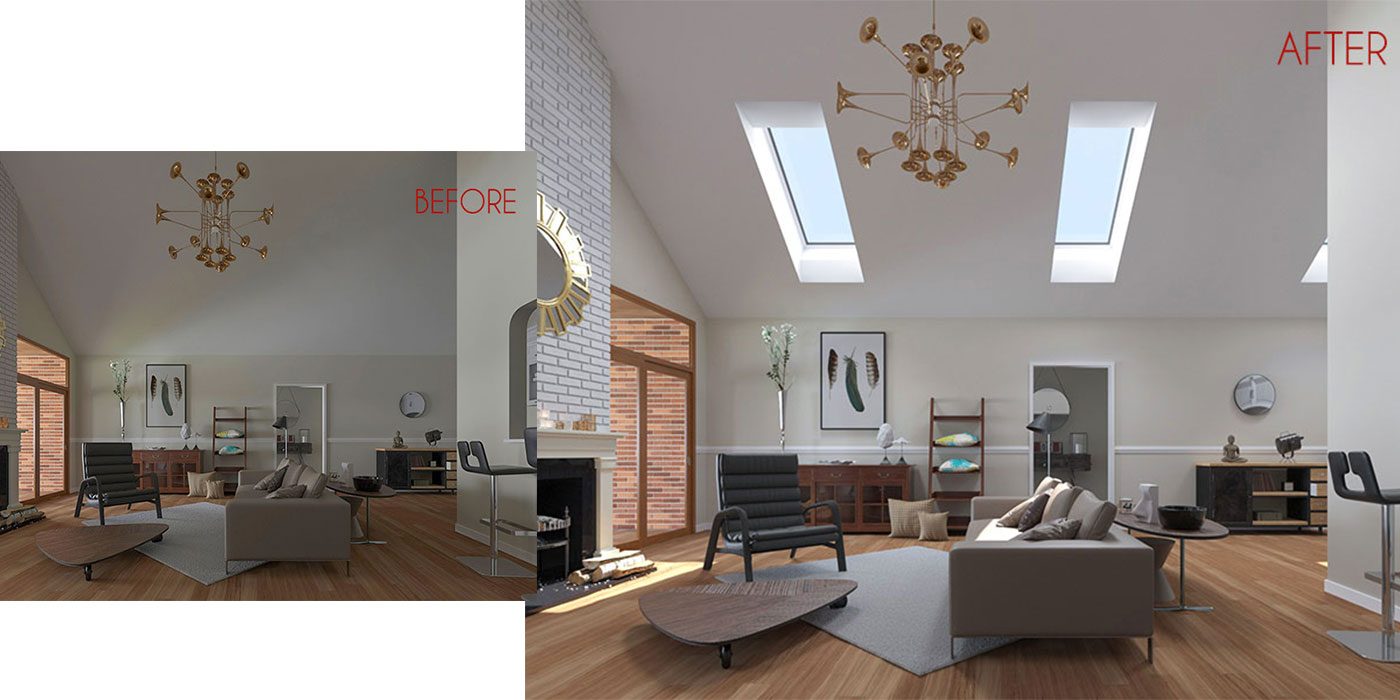 Fiction: Skylights leak.
Fact: VELUX leveraged 75 years of engineering experience to offer its patented No Leak Promise. VELUX is so confident that homeowners won't have headaches with their products that they offer a No Leak Warranty that will cover labor, materials and any damages should issues arise. They won't, however; VELUX Deck Mounted and Curb Mounted Skylights have three layers of protection, including leak barriers and step flashing, making it nearly impossible for water to get in.
Fiction: Skylights are drafty.
Fact: VELUX Skylights utilize "Clean, Quiet and Safe Glass" designed to let fresh air in and send stale air out, in a regulated, steady flow, and reduce unwanted outside noise. Fresh air is vital to a comfortable indoor climate and VELUX ventilation solutions make for refreshed living spaces no matter the weather. Silicon dioxide gives the glass an exceptionally smooth surface; water sheets off, reducing spotting. 
Fiction: Skylights fade furniture and art.  
Fact: Direct sunlight is no longer an issue; VELUX uses glass that blocks 99.9% of UV rays. VELUX skylights can be paired with Light-Filtering Skylight Solar Blinds, which diffuse light through a soft, pleated fabric, or Room Darkening blinds for bedrooms and other spaces that should be as different as night and day.
Fiction: Skylights are an energy drain. 
Fact: VELUX Skylights increase the home's energy efficiency, allowing residents to save on heating and cooling. When placed strategically in new constructions and renovations, skylights can increase the amount of daylight to the home dramatically. Because a skylight brings in twice as much light as a similarly sized vertical window, they can be used in lieu of added windows to achieve more daylight with less glazing, which equals greater energy efficiency. Plus, VELUX's Solar Powered "Fresh Air" Skylights are eligible for a 26% federal tax credit.
Fiction: You need an electrician or a pole to operate skylights. 
Fact: The Solar Powered "Fresh Air" Skylight comes with a preprogrammed remote control allowing control at the touch of a button, as well as an Integrated Rain Sensor that signals the skylight to close at the first sign of inclement weather. A small solar panel on the exterior of the skylight charges a fully concealed battery. Powered by the sun, this battery opens and closes the skylight, and eliminates the need for an electrician during installation.
For more information, visit veluxusa.com or whyskylights.com. VELUX skylights are available for purchase at Harvey Building Products.