December 6, 2019 | Sandy Giardi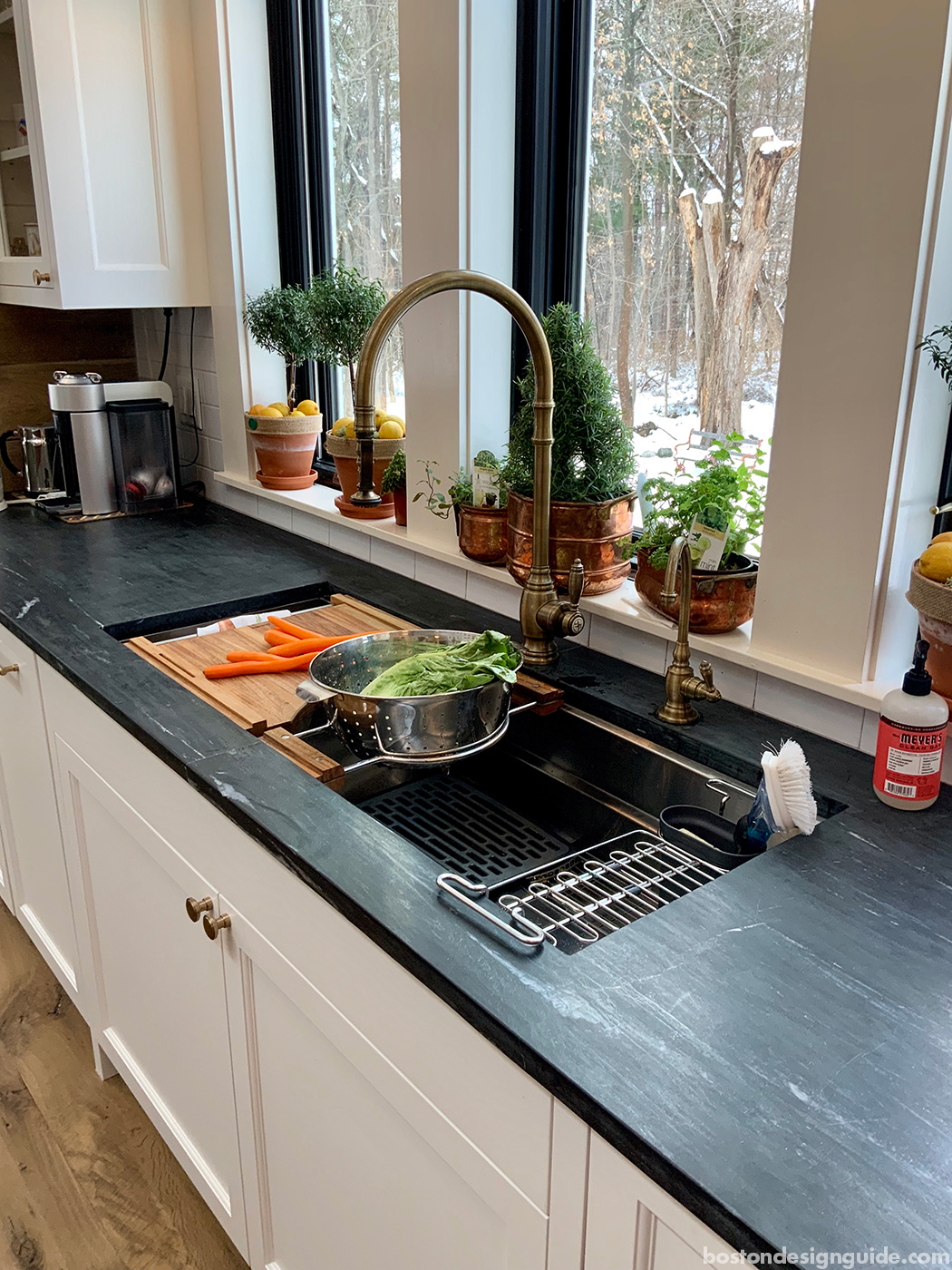 Robin Shor, Builder Liaison for Splash, the state-of-the-art kitchen and bath showroom located in Newton, has long been a favorite among contractors for both her insight and energy. And when Boston Design Guide publisher Melanie Perillo embarked on her own kitchen and laundry room renovation, it was easy to see why.
Robin has an amiable, get-it-done attitude that is refreshing when you're in the throes of a home improvement project (which can have its share of fits and starts), not to mention a clear admiration of Splash's unsinkable products. From the swell of choices, Robin streamlined the selection process, leading Melanie to the perfect sink for her addition's new kitchen, wet bar and laundry room.
For the Kitchen: The Kallista Multiere 45" Stainless Steel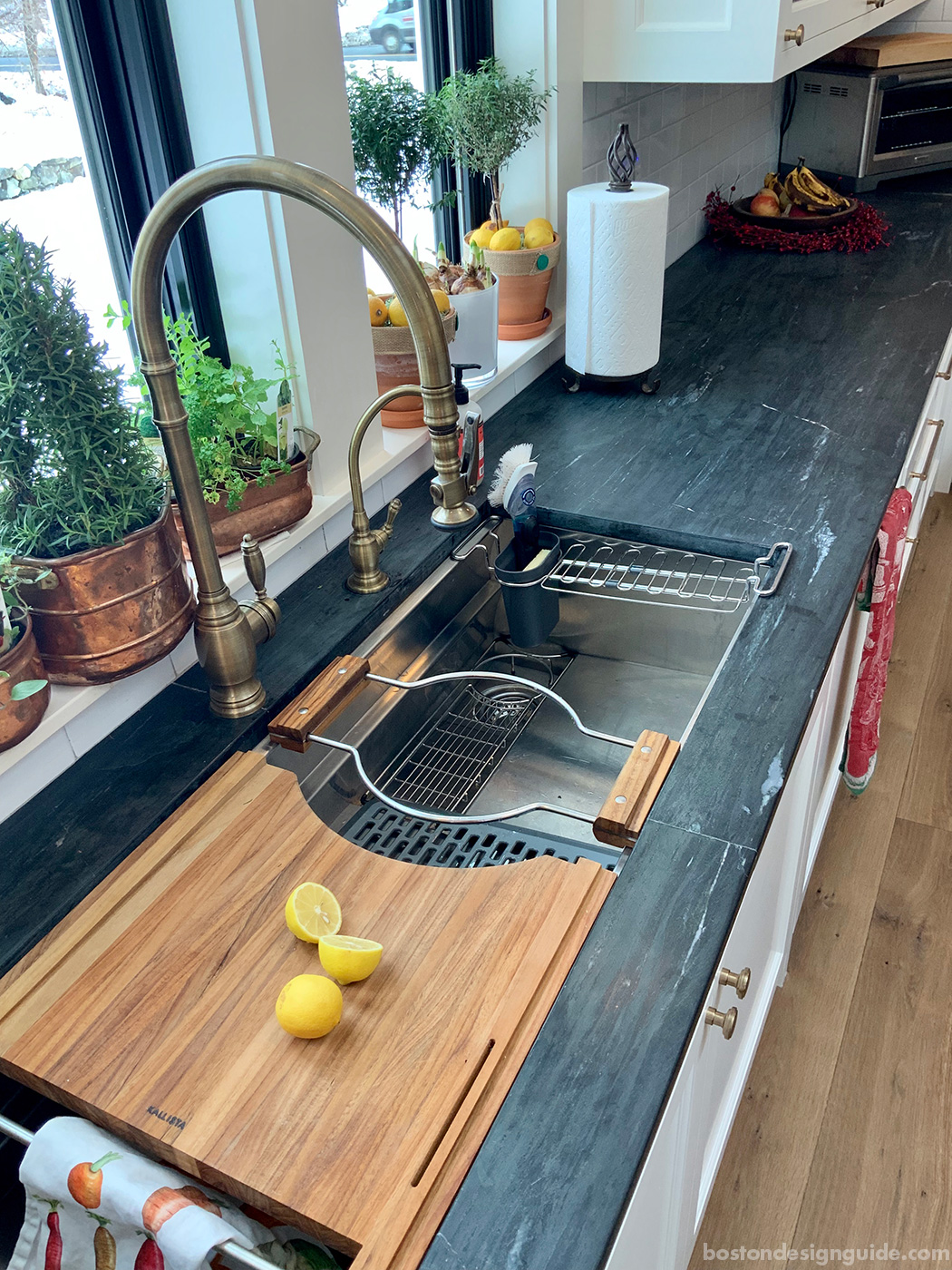 For the heart of the home, Robin suggested the striking Multiere sink, designed by Mick De Giulio, for its reliability and the durability of its brushed 16-inch stainless steel. As hardworking as it is good-looking, the sink serves as the ultimate working station with accessories including a plantation teak cutting board, colander holder and flatware tray. An innovative drain is positioned in the upper right corner to maximize space within the basin and in the storage area beneath the sink.
For the Wet Bar: Oregon Copper Bowl Sink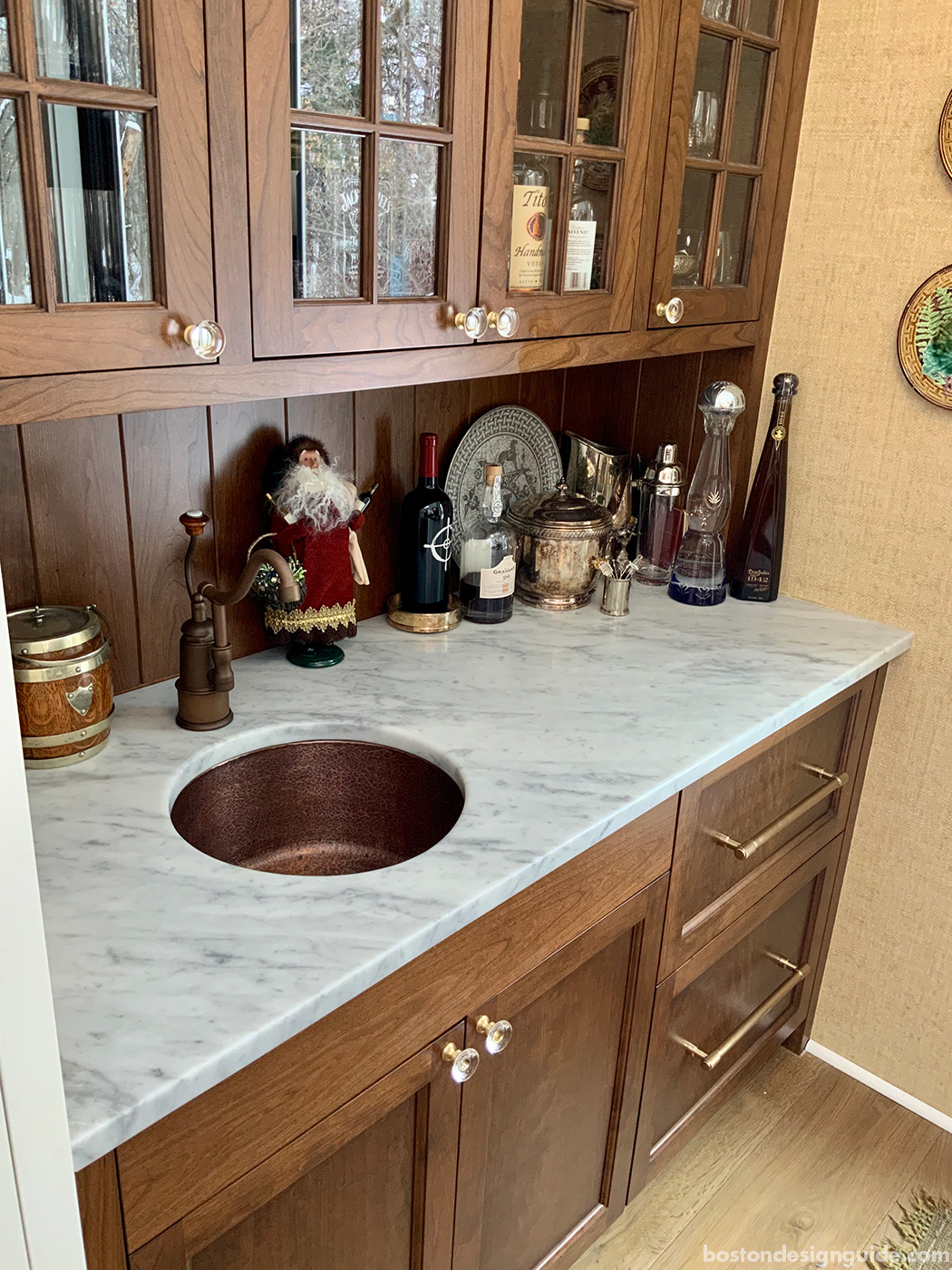 To bring warmth and character to her new wet bar, Melanie opted for a hand-hammered beauty of a sink by Oregon Copper. The patina of the round sink makes an elegant statement, particularly when paired with Herbeau's "De Dion" Single Lever Mixer, a stylish French export with an attractive wooden handle.
For the Laundry Room: MTI Laundry Sink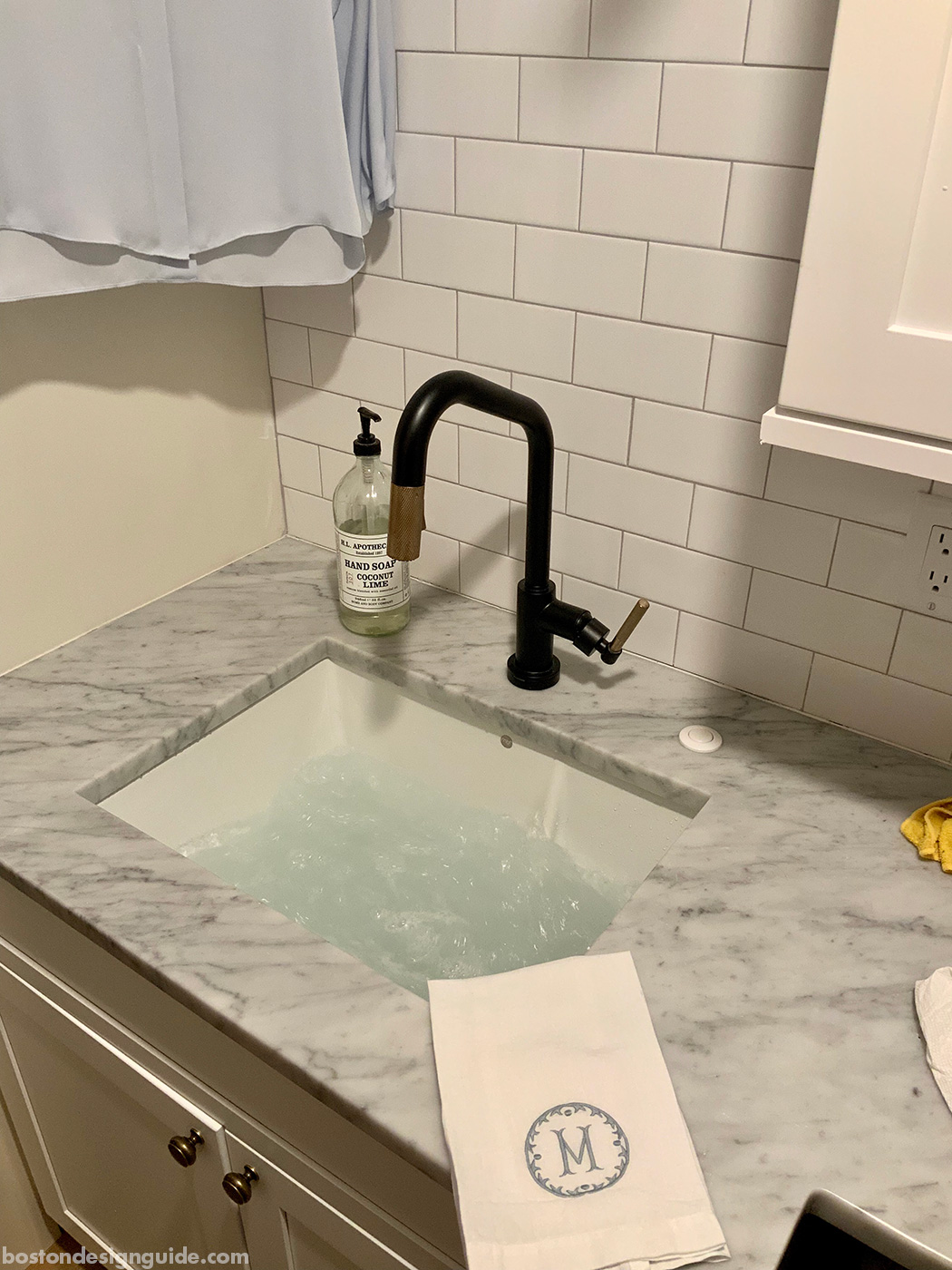 When Melanie was considering a cast-iron sink for her laundry room, Robin suggested an MTI Laundry Sink instead. While very close in price to the cast-iron basin, the MTI Laundry Sink has a similar clean-lined look and is designed with micro jets, allowing owners to gently but thoroughly wash delicates at home.
Visit Splash at 244 Needham Street, Suite 4, in Newton, MA, 617.332.6662 and online at splashspritzo.com to discover the products that will work best for your project.