August 27, 2015 | Anonymous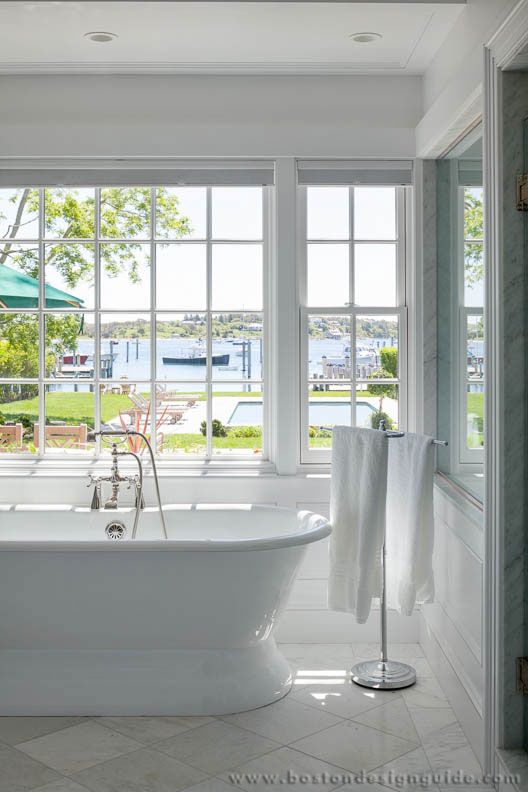 Built by Colonial Reproductions
This weekend, our followers on Pinterest were loving nautical white, breezy interiors that invite you to relax and unwind. 
This simple and sleek all-white bathroom might have the best view in the house. Draw a warm bath and watch the happenings at the harbor.
A 4-bunk bedroom in a Cape Cod retreat is classic and traditional in shades of white and navy, with plenty of room for all the kids.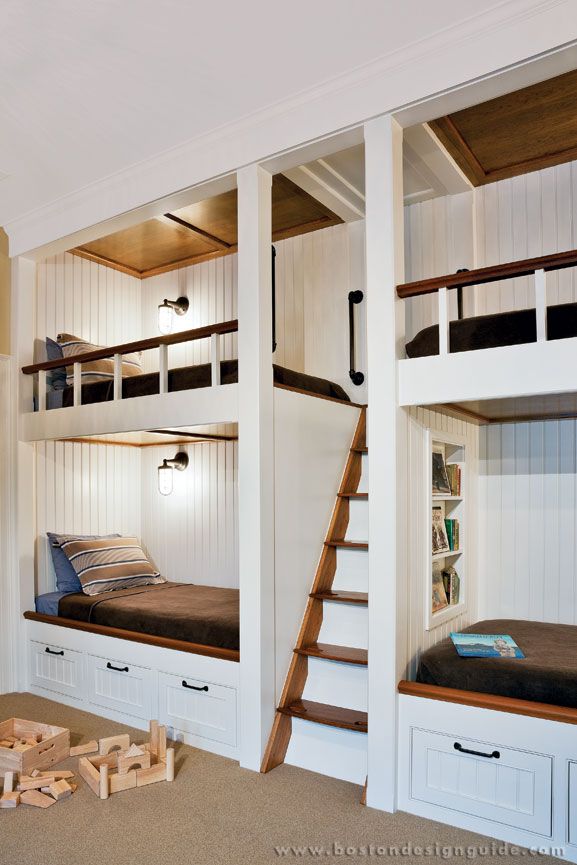 Interior Design by Barbara Bahr Sheehan, Built by Soderholm Custom Builders
Shades of white and beige combine with the stunning blue of the Atlantic in this spacious living area.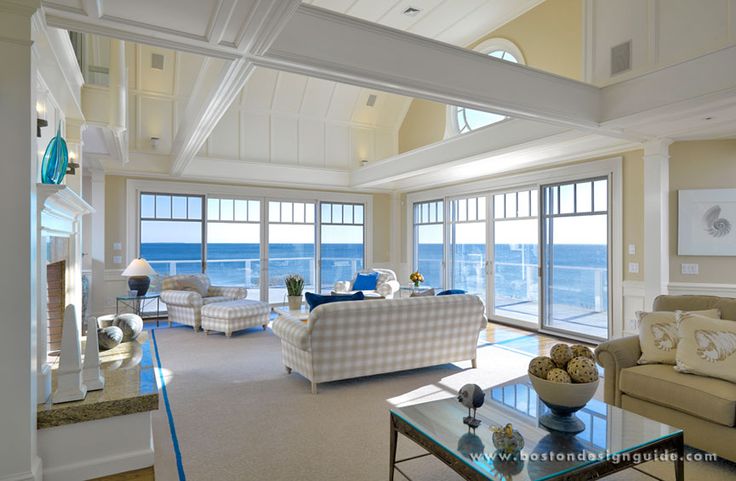 Architecture by Jan Gleysteen, Photo by Richard Mandelkorn
A bathroom in a seaside abode gets a classy update in the form of a hanging chandelier and beautiful, nautically-inspired wall sconces.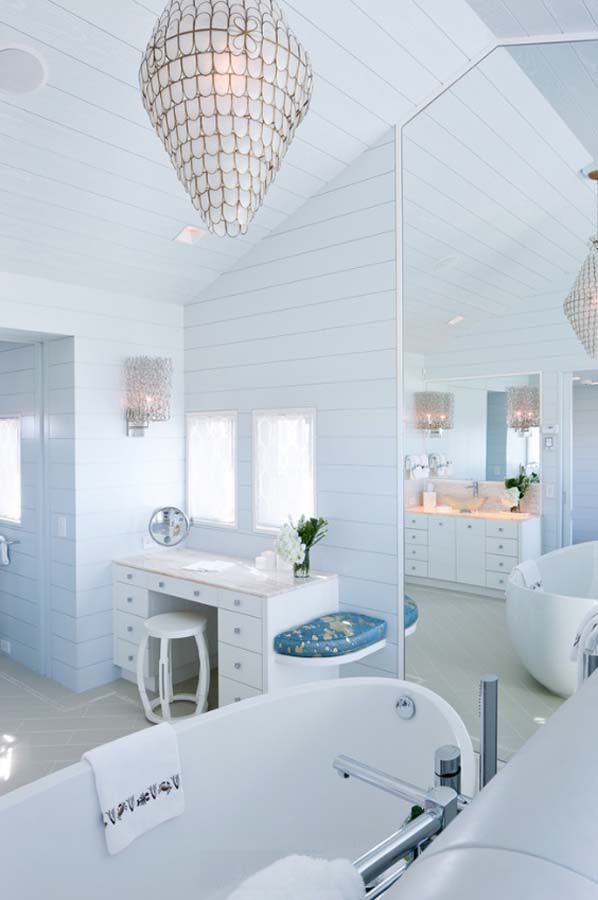 Built by Woodmeister Master Builders
Follow us on Pinterest for more stunning photos of the best of the best in home design.