November 20, 2020 | Sandy Giardi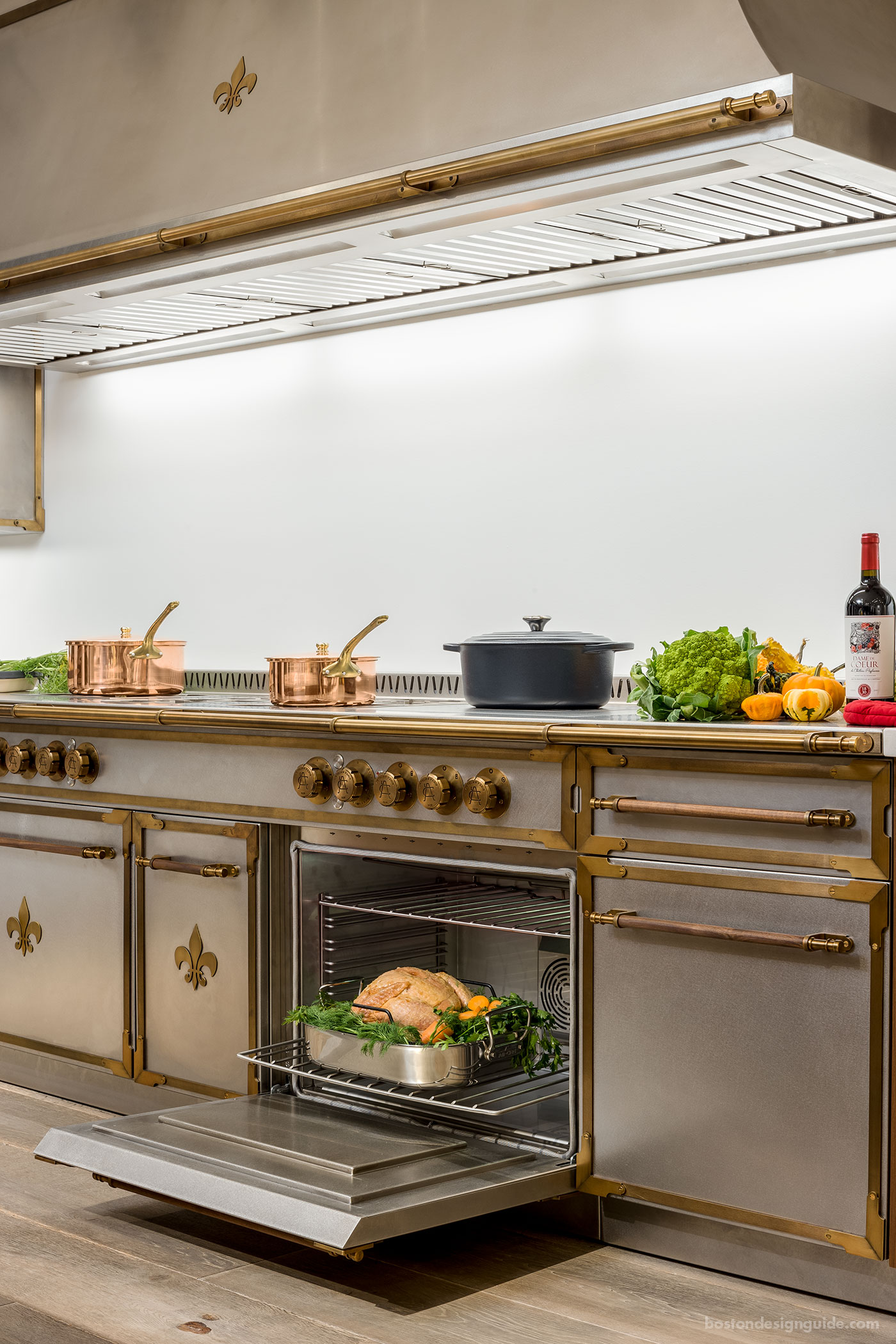 Just as all home chefs are not created equal, neither are the ovens we use. And with Thanksgiving upon us, naturally, talk has turned to turkey (and stuffing, and potatoes, cranberries, etc.). To celebrate this cooking-centric holiday, we reached out to three kitchen experts to see what oven is tops in their minds and why. The following luxury-brand ovens are so precise and well designed that they can singlehandedly elevate what you plate. Don't worry, you'll still get all the credit.
Wolf M Series Oven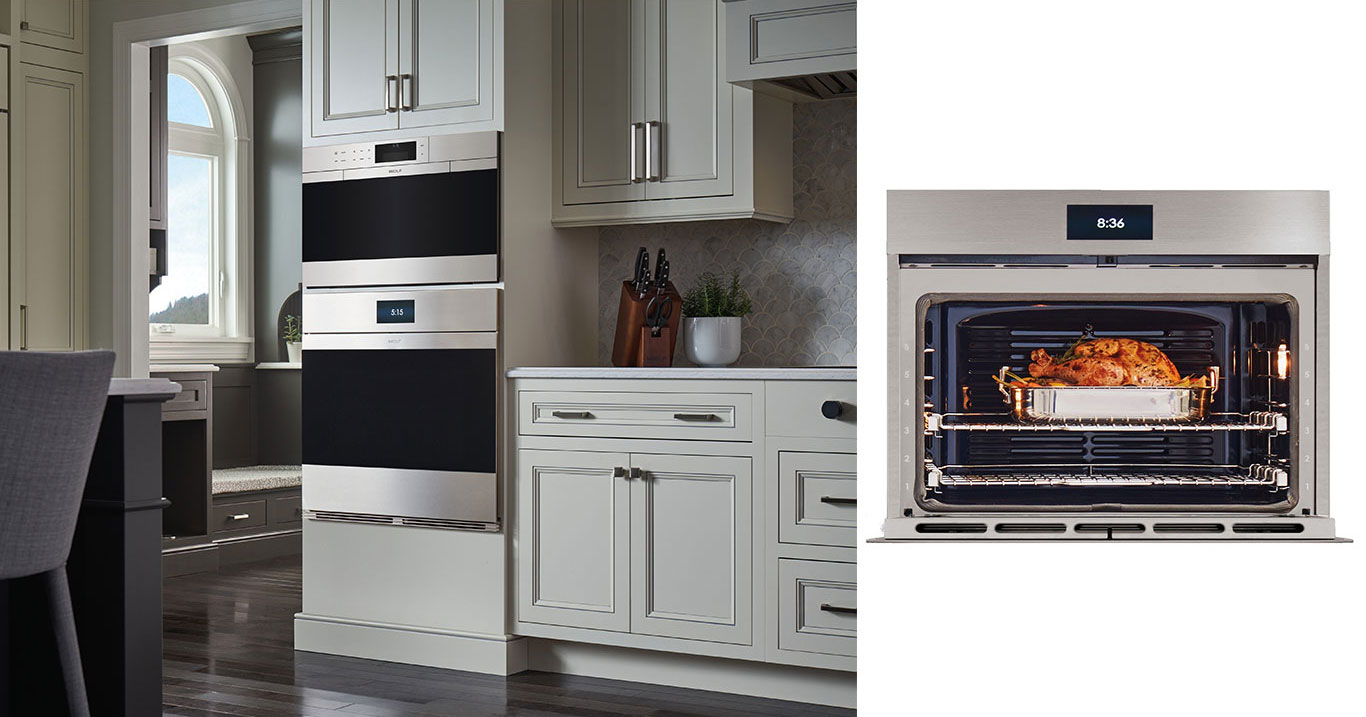 The appliance experts at Clarke, New England's Official Sub-Zero/Wolf/Cove/Showroom and Test Kitchen dub the Wolf M Series Oven the "Ultimate Thanksgiving Oven." The oven's convection cooking, gourmet modes and remote monitoring feature allow chefs to spend more time with their family or friends, and less time in the kitchen. With the M Series Oven, gone are the days of waking up at dawn to get the bird in the oven or tending to it all day.
Why they love it:
It's Delicious! Thanks to Wolf's superior convection technology, there's no need for a roasting pan as fans circulate heat all around your turkey. Instead, set your turkey atop a meat or cookie-cooling rack on a shallow-sided jelly roll pan (or the like) to have it sit above the bottom of the pan. Some drippings will fall to the bottom of the pan to use in your gravy, but most of the drippings actually stay sealed inside the bird, ensuring that your turkey is extremely moist and tantalizing!
It Saves Time. You can reduce your cooking time considerably by selecting the Convection Roast Mode. Set your oven to 325 degrees, set your probe for an internal temperature of 170 degrees and a 20-pound turkey will be ready in just two hours. "No basting or tenting or fretting," say Clarke's experts. (If you stuff your bird, you'll need an additional 30-45 minutes).
You Can "Set It and Forget It." The oven's Gourmet Mode setting does the thinking for you, calculating both the oven temperature and the timing. With this option, cooks select the size of the turkey, indicate whether it is brined or not, and set the probe for their desired internal temperature—165 or 170 degrees—before placing the probe in the thickness of the thigh. The oven will let you know when your turkey is cooked to perfection. This mode takes a little longer but many homeowners like the ease of it. Plus, if you have the Sub-Zero/Wolf Connected app, you can monitor the progress from your mobile device.
La Provençale and La Grande Cuisine Professionnelle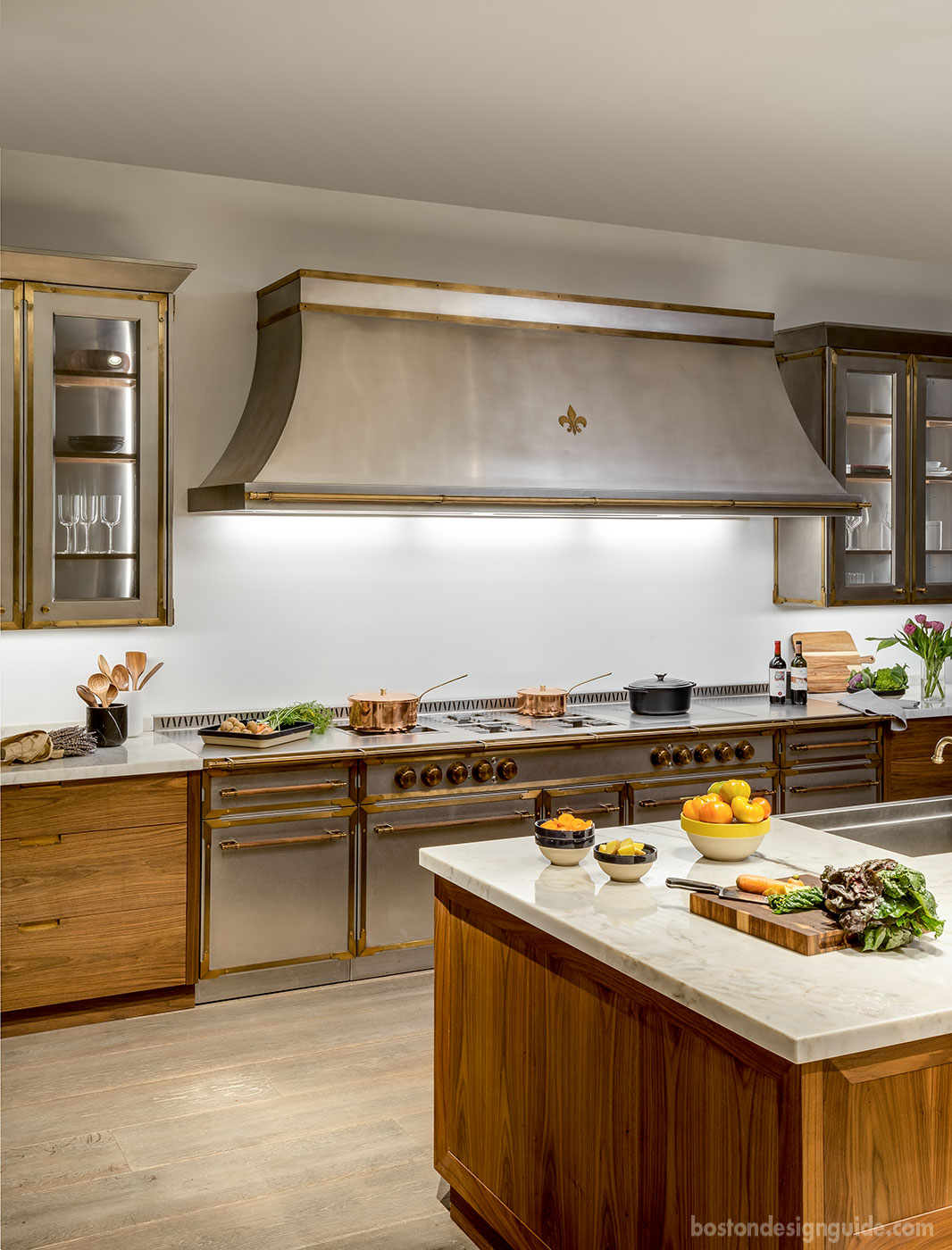 The state-of-the-art ranges of L'Atelier Paris bring "Parisian Style & Soul" stateside. At L'Atelier Paris, there is no such thing as a "model" per se, explains CEO Ricardo Moraes; instead, the luxury kitchen authority offers made-to-measure ranges in two lines: La Provençale and La Grande Cuisine Professionnelle. The largest difference between the two lines is the size of the cooking elements. La Provençale is the standard 26 inches, and "more of a professional home product," while La Grande Cuisine Professionelle is 31 inches, and "truly professional, restaurant grade," says Moraes. Both share the same impressive oven, with the entire cavity made from Stainless steel. 
Why they love it:
Its Size and Settings. These European appliances are crafted with Americans in mind. In Europe, people don't eat or cook 25-pound turkeys, explains Moraes. "We had an opportunity to make it from scratch, with an American-sized oven in mind." And while the ovens may have a certain old-warm charm, they are equipped with today's technologies. Home chefs can bake or broil with or without the convection mode—the fan is independent from the heating elements. Plus, broiling is precise—it's not all or nothing—as you can set the temperature from 175 to 580 degrees.  
It's Hardworking. While people are drawn to the brand's ovens for their fantastic looks, "the whole idea is not just about being pretty," says Moraes, "it has to be functional and exceptional in quality." L'Atelier Paris' lines are based on professional cooking equipment, with ovens and burners designed and suited to work 12-15 hours a day, 7 days a week. Industriousness is inherent to the design of the product. 
It's Customizable. In the appliance marketplace today, while a few choices are available, homeowners mostly have to adapt to preconfigured dimensions. "In our case," says Moraes, "we'll make the range whatever size you want. We're the only people who can do that." If you have a five-foot wall and would like one big centerpiece range, flanked with seamless cabinets, "that's right up our alley," says Moraes. "That's what we do."
Thermador's 30-Inch Professional Double Steam Oven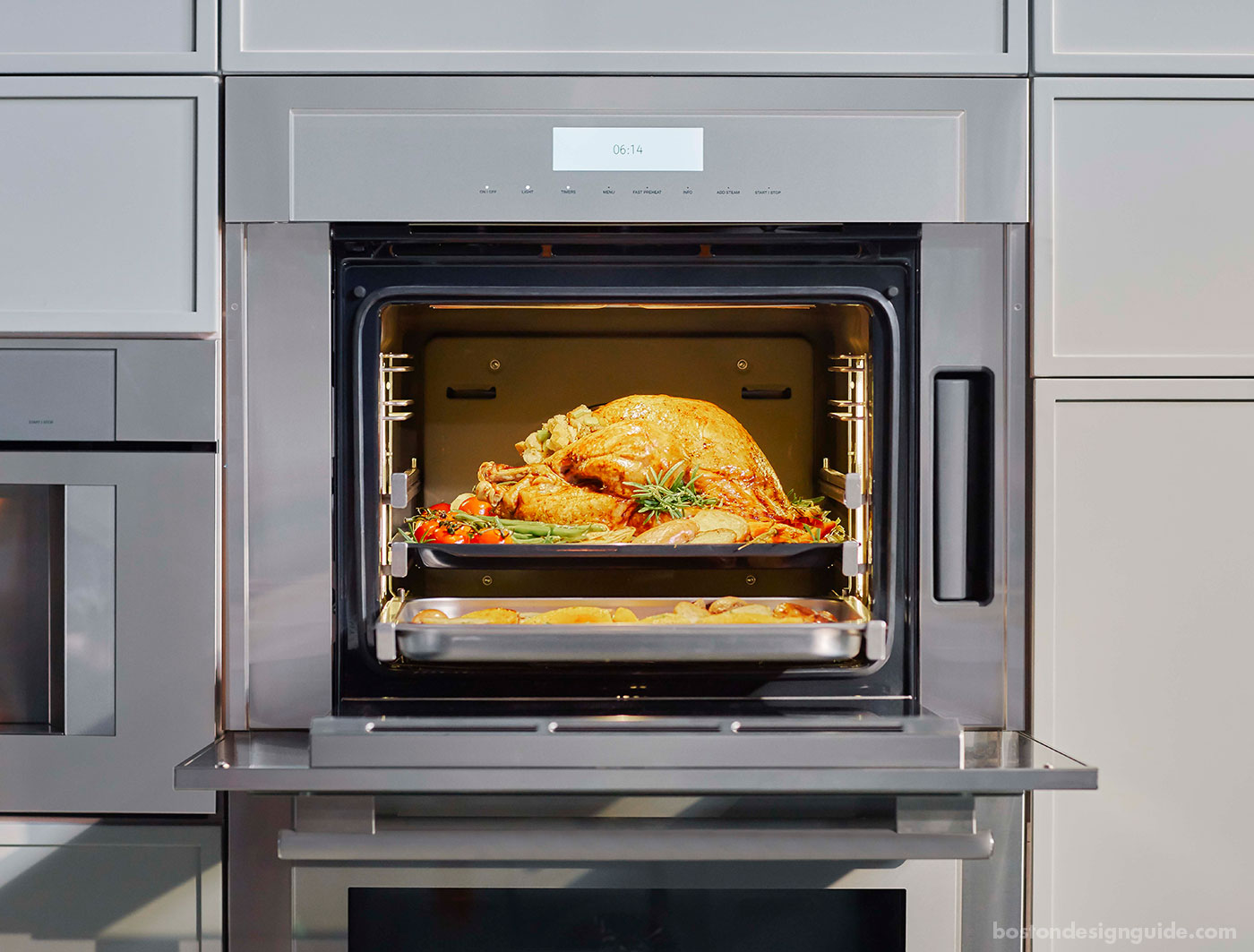 The experts at Poirier Sales & Service dub Thermador's 30-Inch Professional Double Steam Oven "the perfect Thanksgiving cooking companion." The premium dual unit is the ultimate culinary tool, and allows pssionate home chefs to have multiple dishes working at once, utilizing the myriad cooking modes to Executive Chef effect. 
Why They Love It: 
It's Innovative. The Thermador Steam and Convection Oven gives cooking enthusiasts an array of solutions: Steam; True Convection, "offering precision airflow for cooking on multiple levels;" Convection Bake; Convection Broil; Conventional Heat; Warming and more. There is even a Rotisserie setting should you want to take your turkey for a spin.
For Its Performance & Precision. The steam and convection cooking is effortless and precise, reducing the risk of over-cooking, over-boiling or drying out your food. The steam component locks in nutrients as well as moisture, so it not only makes for a tantalizing bird, it's also a healthy way to cook.
For Its Speed. It used to be a general rule of thumb that the longer something cooks, the more flavorful it is. No longer. This oven's design turns the tables on that premise—delivering a high-flavor main course in a fraction of the time.
Top image: Made-to-measure range and oven by L'Atelier Paris