September 18, 2020 | Sandy Giardi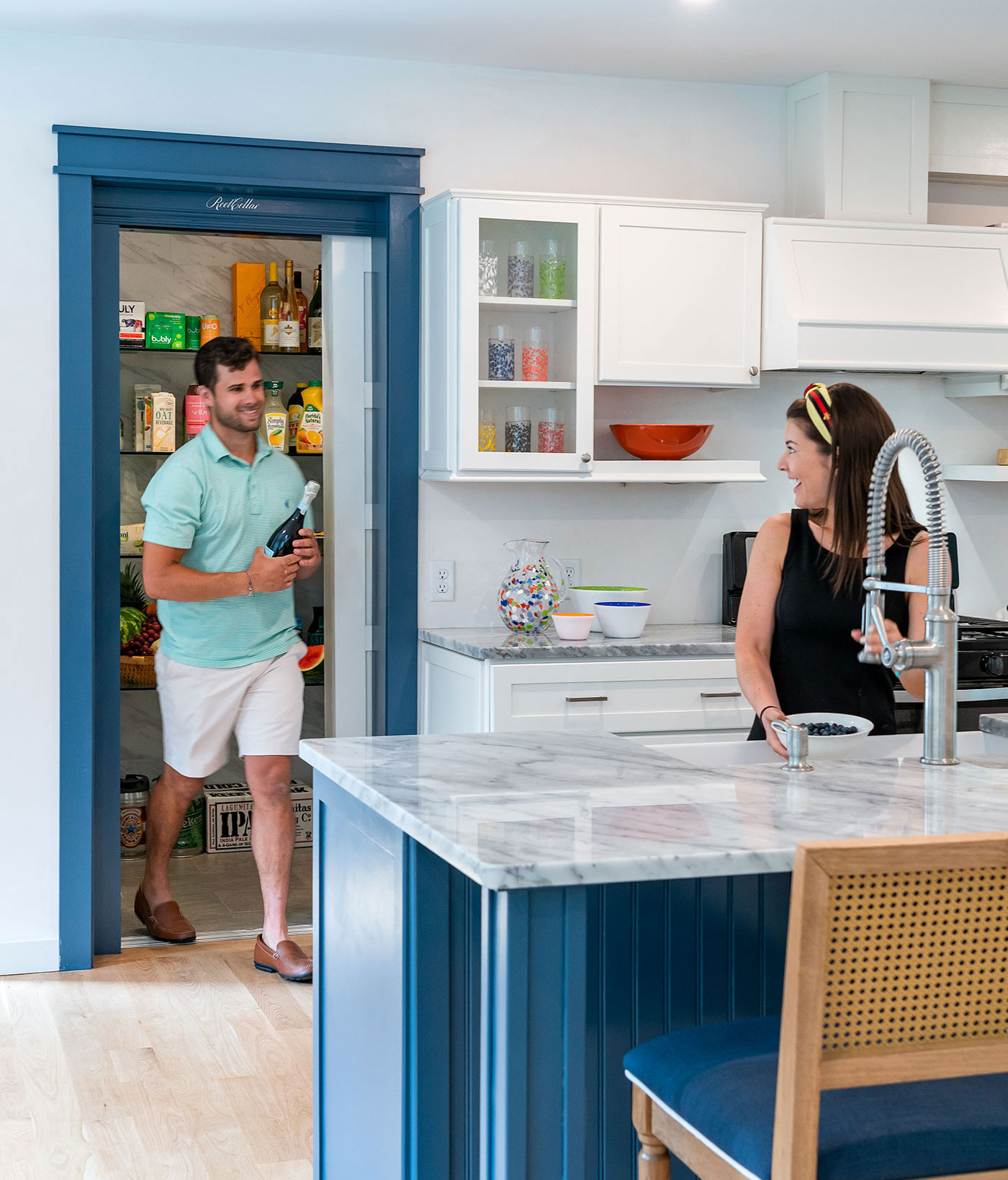 RootCellar© Concepts has unveiled a breakthrough new product for fine homes that may just change your approach to grocery shopping, food organization and refrigeration. The company has introduced a premier, fully customizable refrigerated pantry and freezer that can augment or even replace the refrigeration in your kitchen, and fit in seamlessly within your design.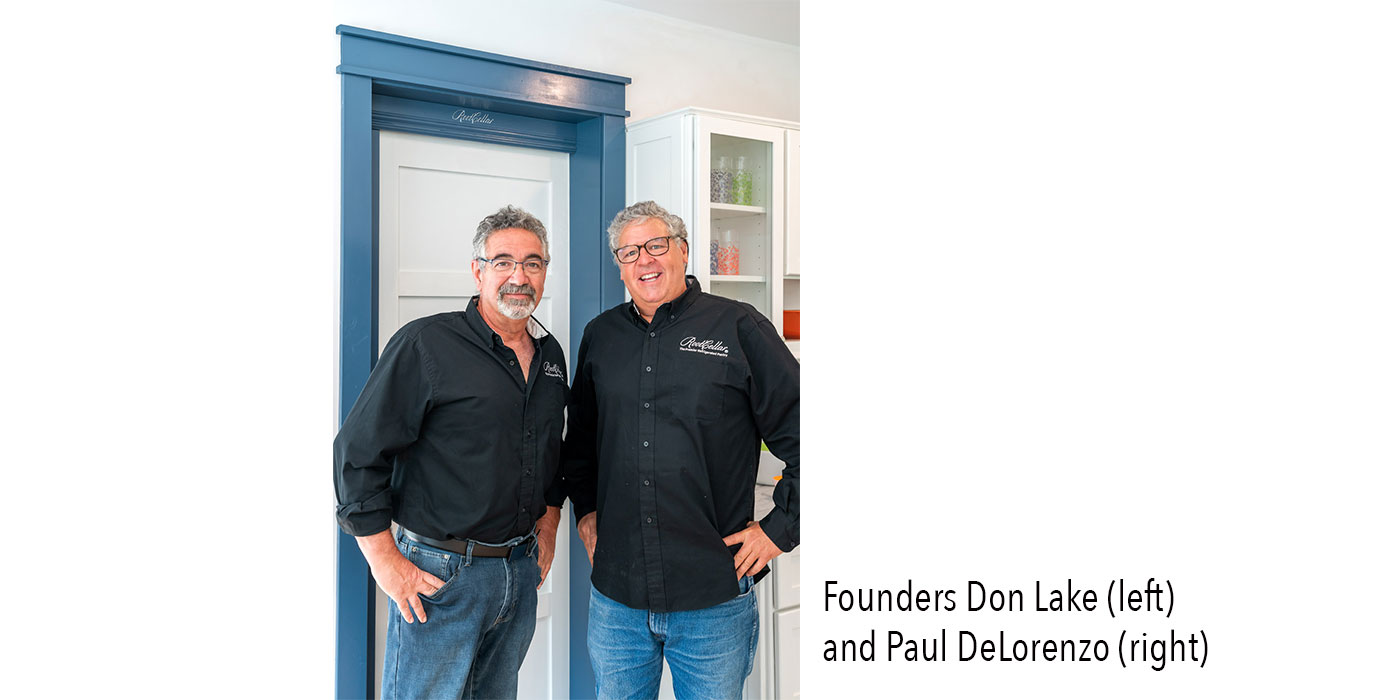 The concept is the brainchild of Paul DeLorenzo, who has been in the food and beverage industry for decades, and Don Lake, a serial startup entrepreneur. DeLorenzo, who knows how essential "walk-ins" are to restaurants, wanted something similar in his own home. Lake latched onto the idea, envisioning the virtues of a walk-in closet for the kitchen. It is the kind of Aha! moment that is met with a resounding "Of course!" and "Brilliant!" by everyone who learns of it. "When you think about it," explains Lake, "refrigeration hasn't changed much in 100 years." Families live in their kitchens today; a RootCellar pantry supports modern lifestyles, answering the universal need for more storage, freeing up space and revolutionizing the way people shop for and organize their perishables.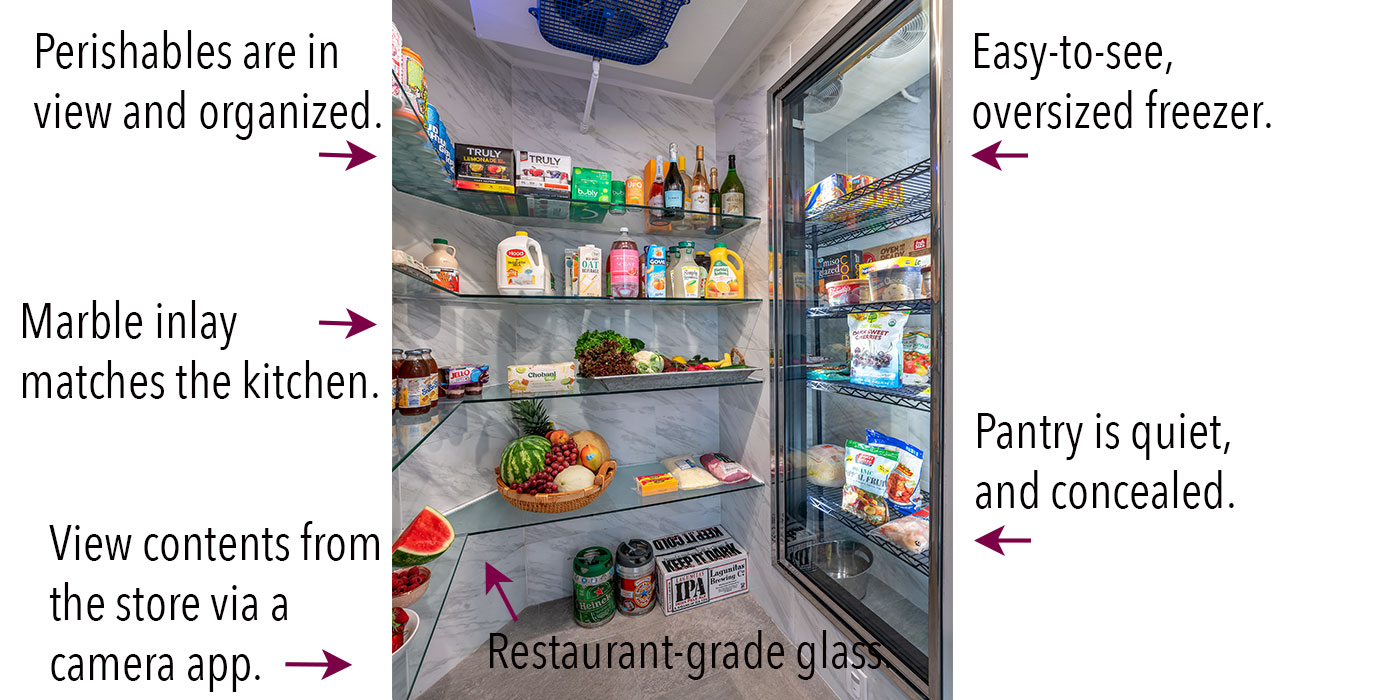 RootCellar refrigerated pantries eliminate the "food graveyard" that often befalls standard refrigerators, eliminating waste and keeping ingredients at eye view. While no two pantries are alike, the custom design pictured here was created for newlyweds who love to entertain. At 400 cubic feet, it can hold weekly groceries, cases and kegs of beer and chilled wine, party-ready platters and florals, bags of ice, bushels of shellfish and even a Thanksgiving turkey. And, if the residents haven't time to put away their CSA share or food delivery, they can simply set the parcels within the pantry until they do. RootCellar pantries can also be configured to your camera app, allowing you to see its contents from the store and refresh your memory about ingredients you may or may not need.
Design development—quieting the evaporator, maximizing efficiency, wiring the lighting and hands-free door system, and refining the clean-lined aesthetic—took time to perfect. The result, however, is game changing for main residences and second homes, as you can stock the RootCellar at the outset of the high season to ensure you're guest-ready. The investment is on par with what homeowners might spend on a top-tier refrigerator, drawers, freezer column and a wine cooler. "Yet you still wouldn't have one-third the volume of a RootCellar," reveals DeLorenzo, "or the convenience."
Photos by Warren Patterson