February 14, 2019 | Sandy Giardi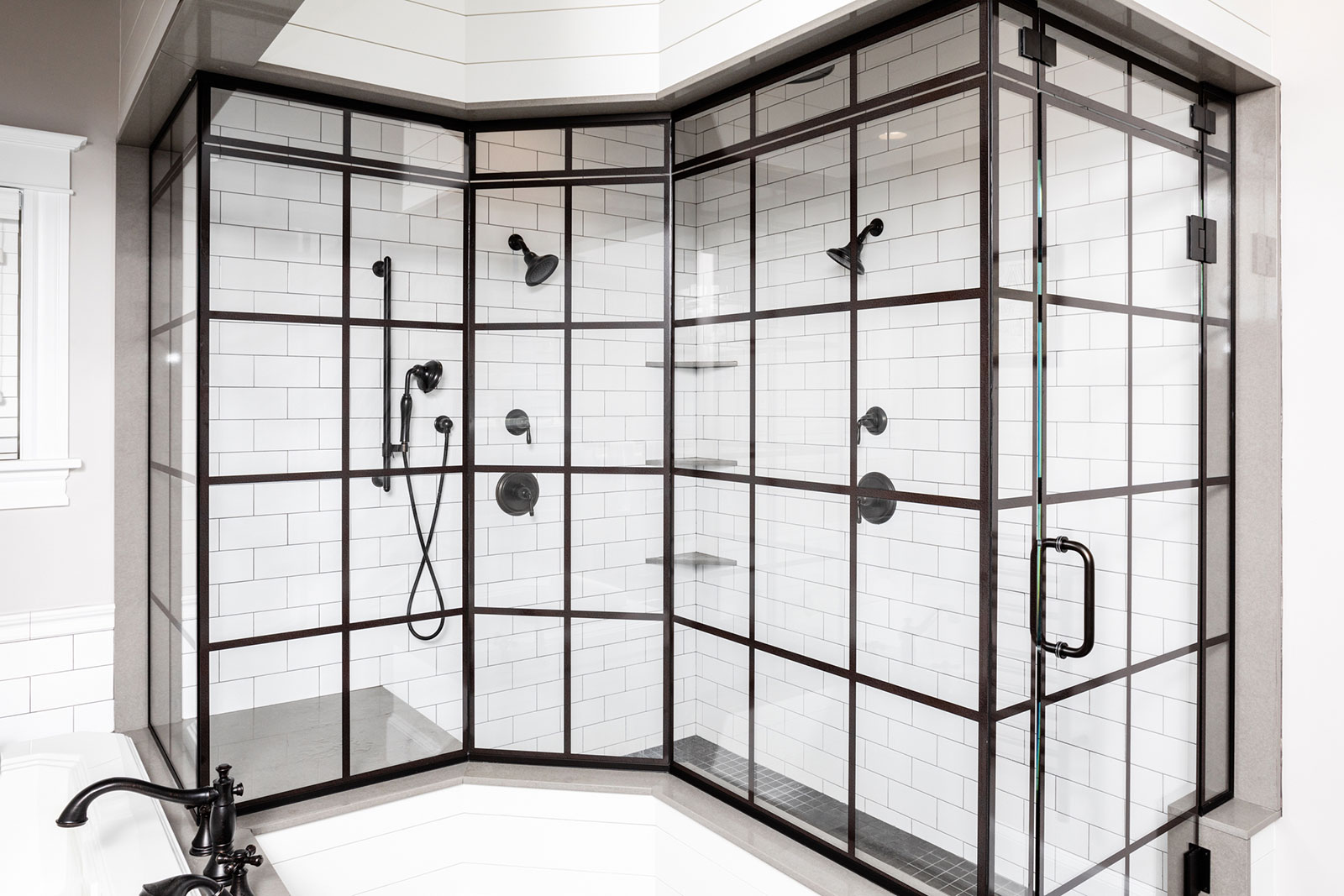 Since 1946, WOON-TECH has been the go-to destination for flat glass fabrication. The boutique glass fabricator has edged glass, polished it, sandblasted it, beveled it and more, and has incorporated textures and patterns in everything from elevator cars and conference rooms to squash courts and kitchen cabinets. Admirably, the company is just as progressive as it is experienced, and has a playful, "because-we-can" mindset that appeals to architects, interior designers, artists and, of course, homeowners.
With the arrival of SWOON, WOON-TECH's Digital Ceramic In-Glass Printing Division, the fabricator is now able to print on glass to create scratch resistant, fade resistant and double-sided printing. We spoke with General Manager Josh Foster and Marketing Manager Leigh Berberian to learn what this Dip-Tech printing technology means for the bathroom. They called out three artful and functional shower applications that use color, texture, opacity and pattern in innovative new ways.
The Grid Shower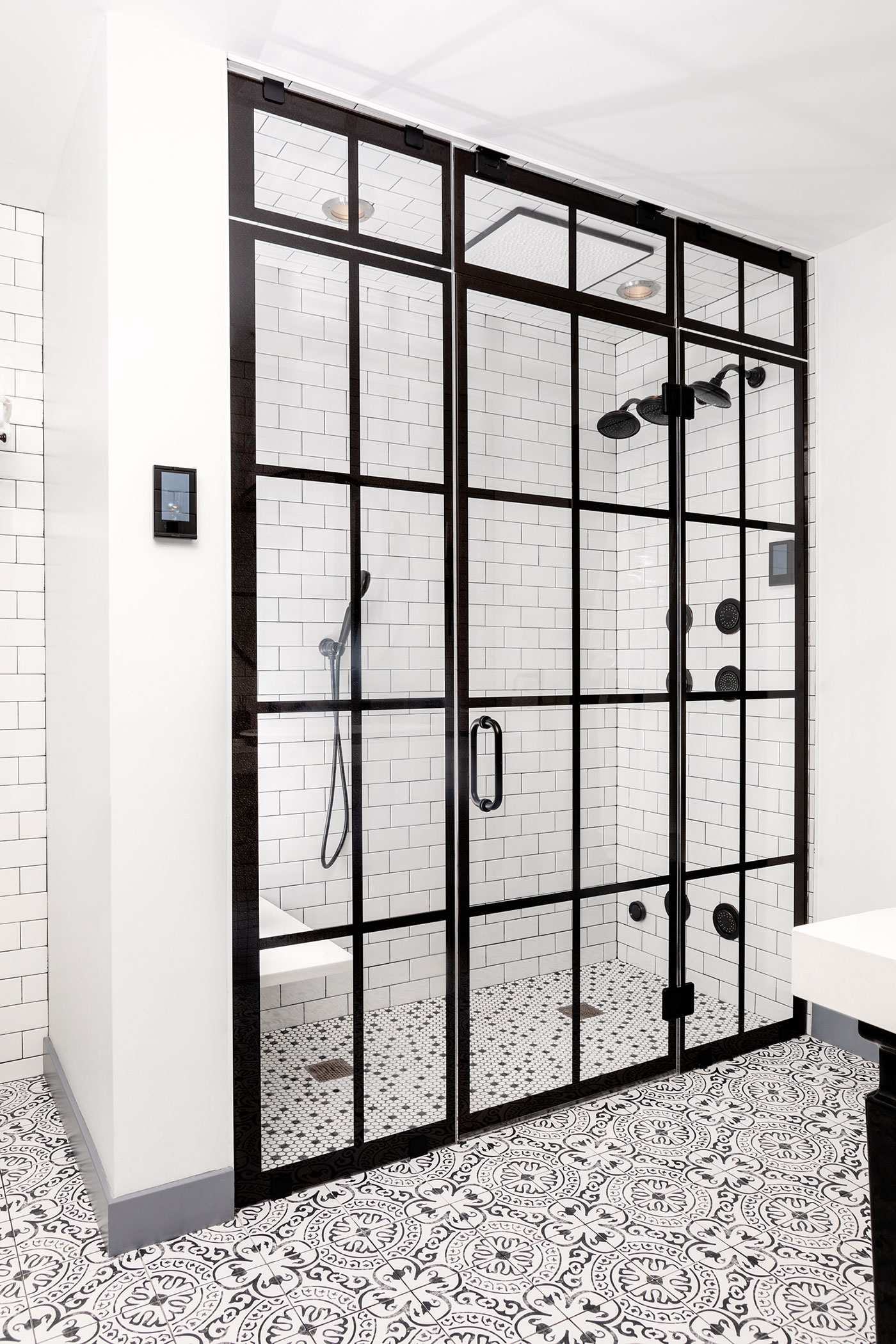 WOON-TECH puts its own spin on the telephone booth-style shower—the  "darling of Instagram and Pinterest," says Leigh Berberian—with their Grid Shower by SWOON. In lieu of metalwork, which tends to collect soap scum and grime, WOON-TECH prints intersecting bands directly on the glass, achieving a smart, stylish look that's a dream to clean.
Grid lines are available in three colors—traditional black, oil-rubbed bronze and gunmetal—designed to be compatible with today's hardware. The treatment replicates the look of its metal counterpart; WOON-TECH played with color and texture to nail what they consider the grid shower brand.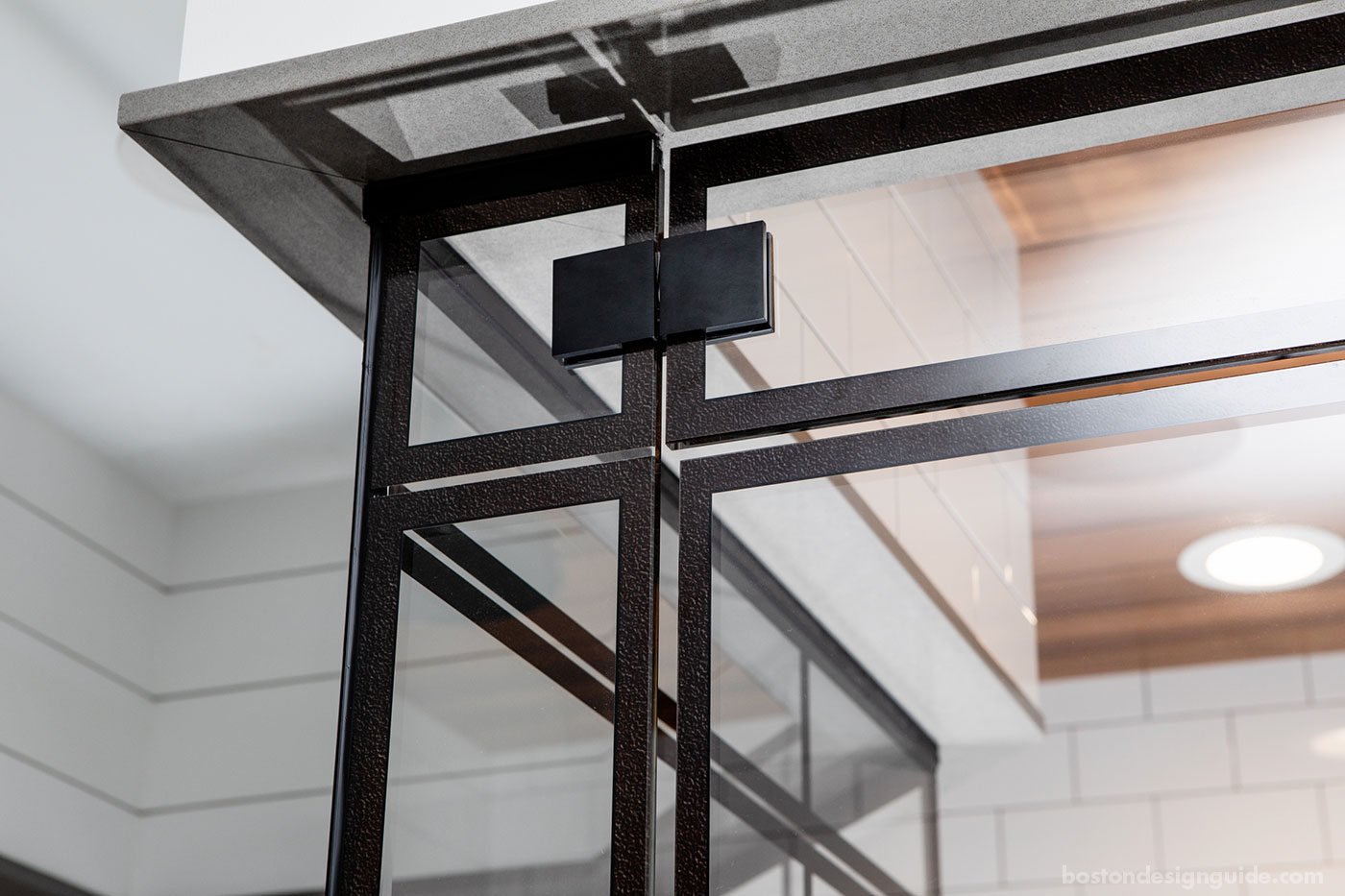 While some competitors simply print lines, if you look closely at WOON-TECH's product, you'll see that a metallic aesthetic has been carefully and creatively realized. Between the texture and dimension, created by a top and bottom drop shadow, this is eye trickery at its finest; it is hard to tell it's glass.
'Privacy Shields'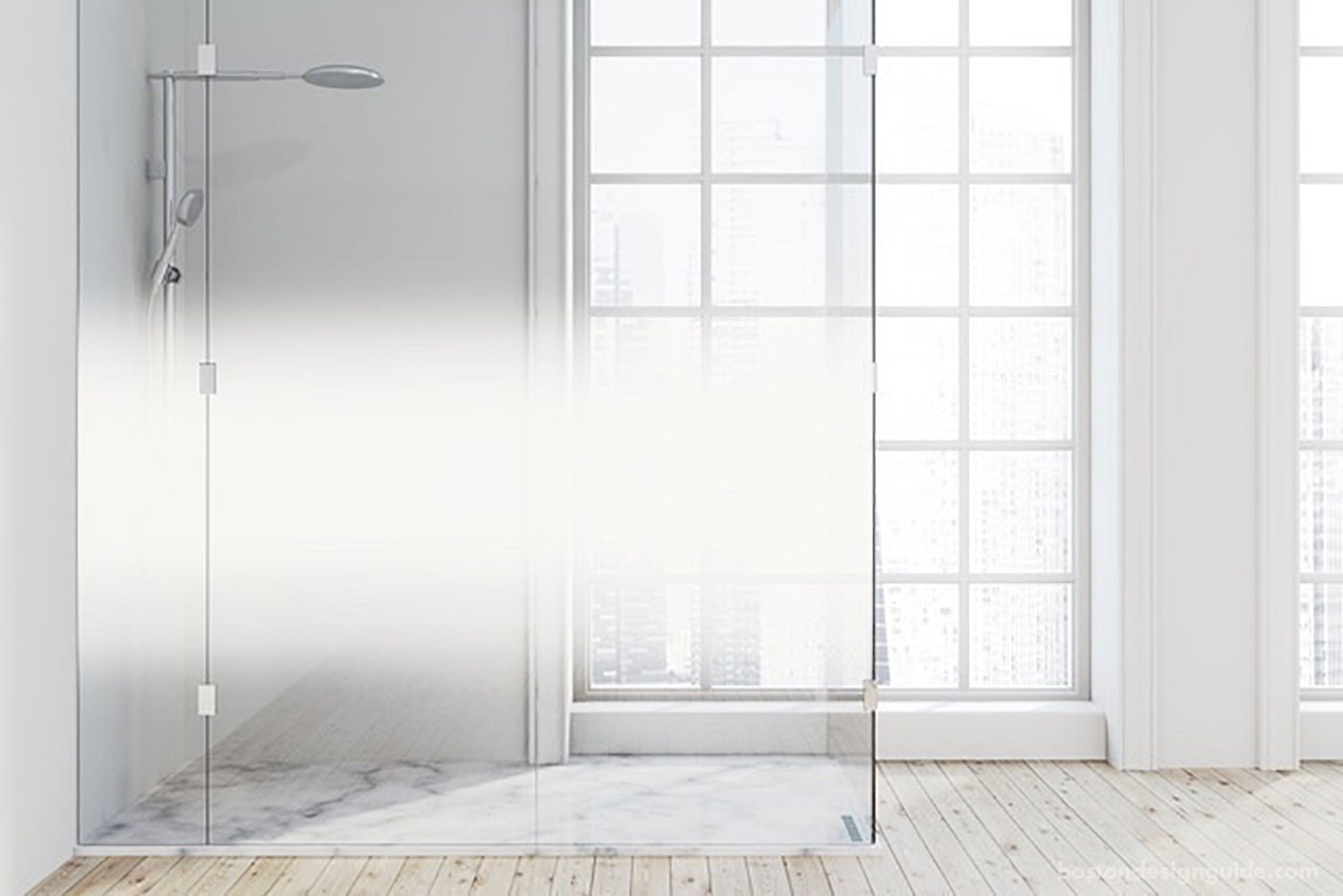 Everyone loves the look of clear glass and its clean, modern aesthetic, but sometimes a completely bare-all mentality is not what you're looking for—particularly on the shower glass of a shared bathroom. WOON-TECH's PRIVA-TECH custom digital in-glass printing provides an alternative to sandblasting when treating given surface areas with privacy screens.
Typically, pros create opacity in glass by sandblasting it, explains Josh Foster. During this process, the pores in glass are opened up to oils and soap scum, creating a coarse surface that is difficult to disinfect. Through ceramic printing, WOON-TECH can simulate the look of sandblasting and its texture yet offer a smooth-to-the-finish touch that is far more "cleaner-friendly," he says.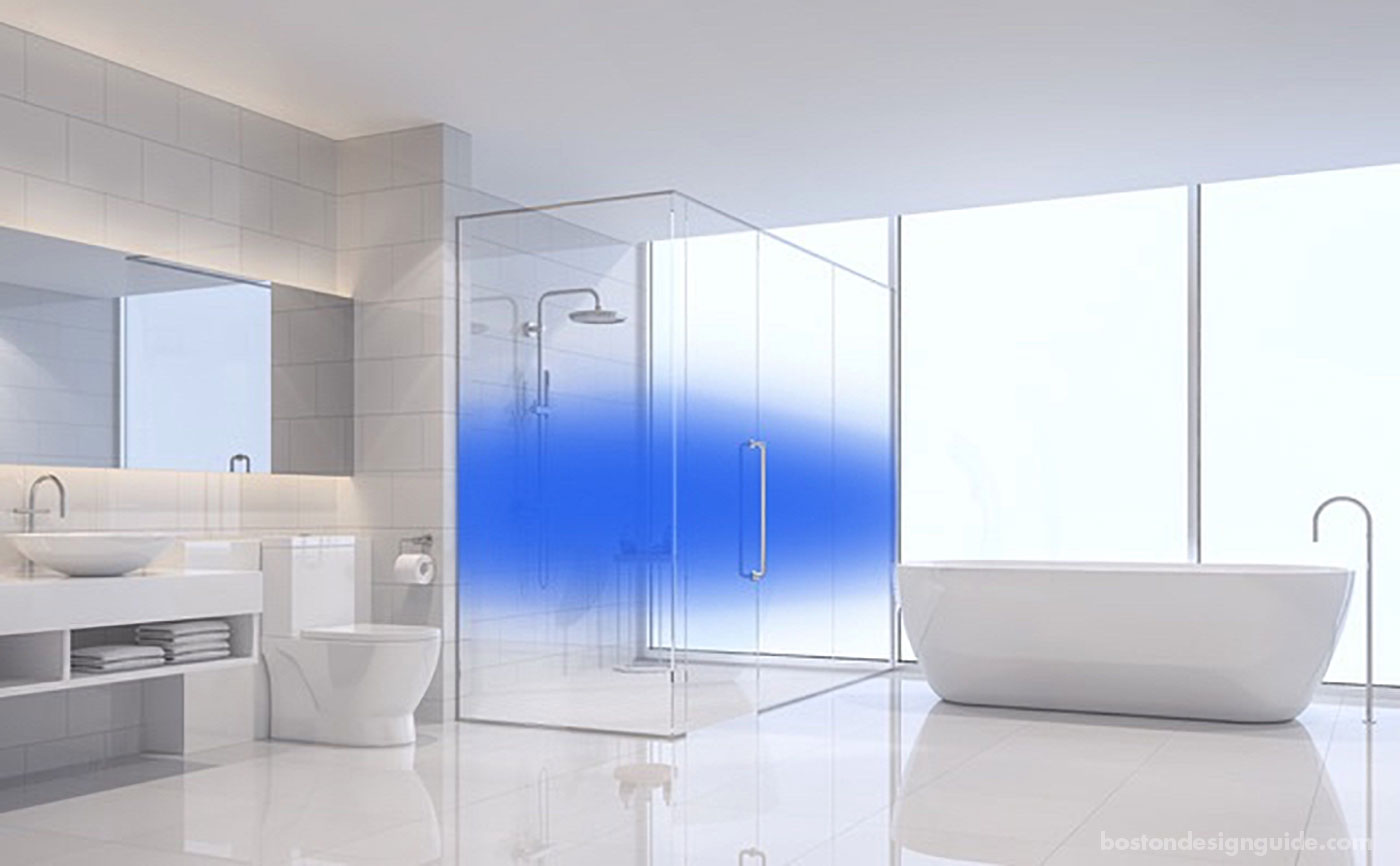 Designers can play with the placement of fades and the opacity, and print on any side of the glass. Color is also an option; WOON-TECH ventured beyond classic white to give clients nearly any shade they desire. Why? "Because we can," says Berberian.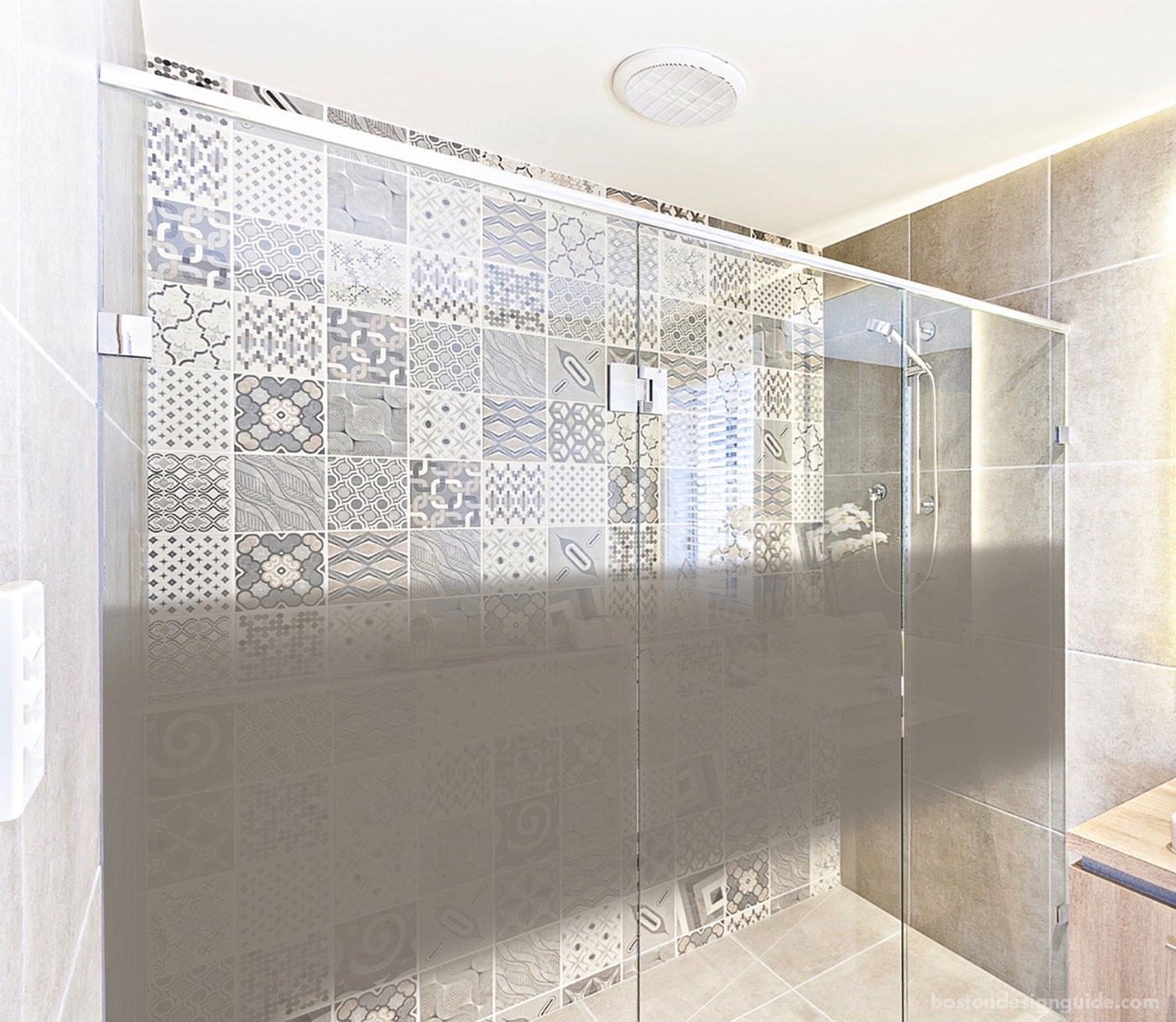 Glass screening is not only fun, it's functional, and a perfect solution for bathrooms where one person is showering while another brushes his or her teeth. Plus, PRIVA-TECH doesn't block a view of your tile. "Many homeowners spend thousands and ten of thousands on beautiful tile," says Foster, and it deserves to be seen.
Geometric Prints and "Marbles"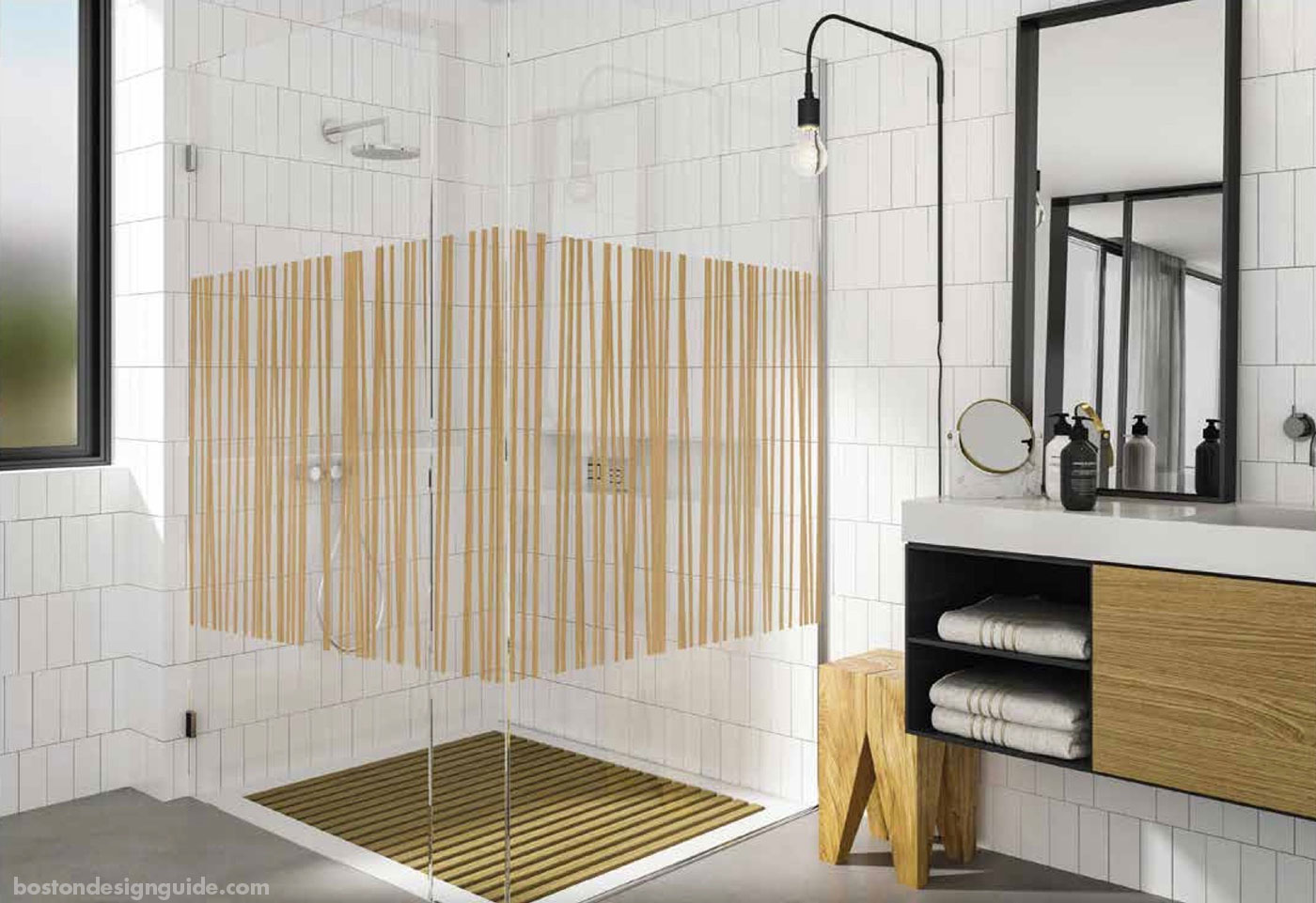 Geometric prints, created by seamless vectors, are also all the rage at SWOON, and "people are loving them for showers," says Berberian. While the company can do or print anything, they've put together a design catalog that shows an array of woodsy organics, elegant marbles and interesting shapes and patterns—all done in glass.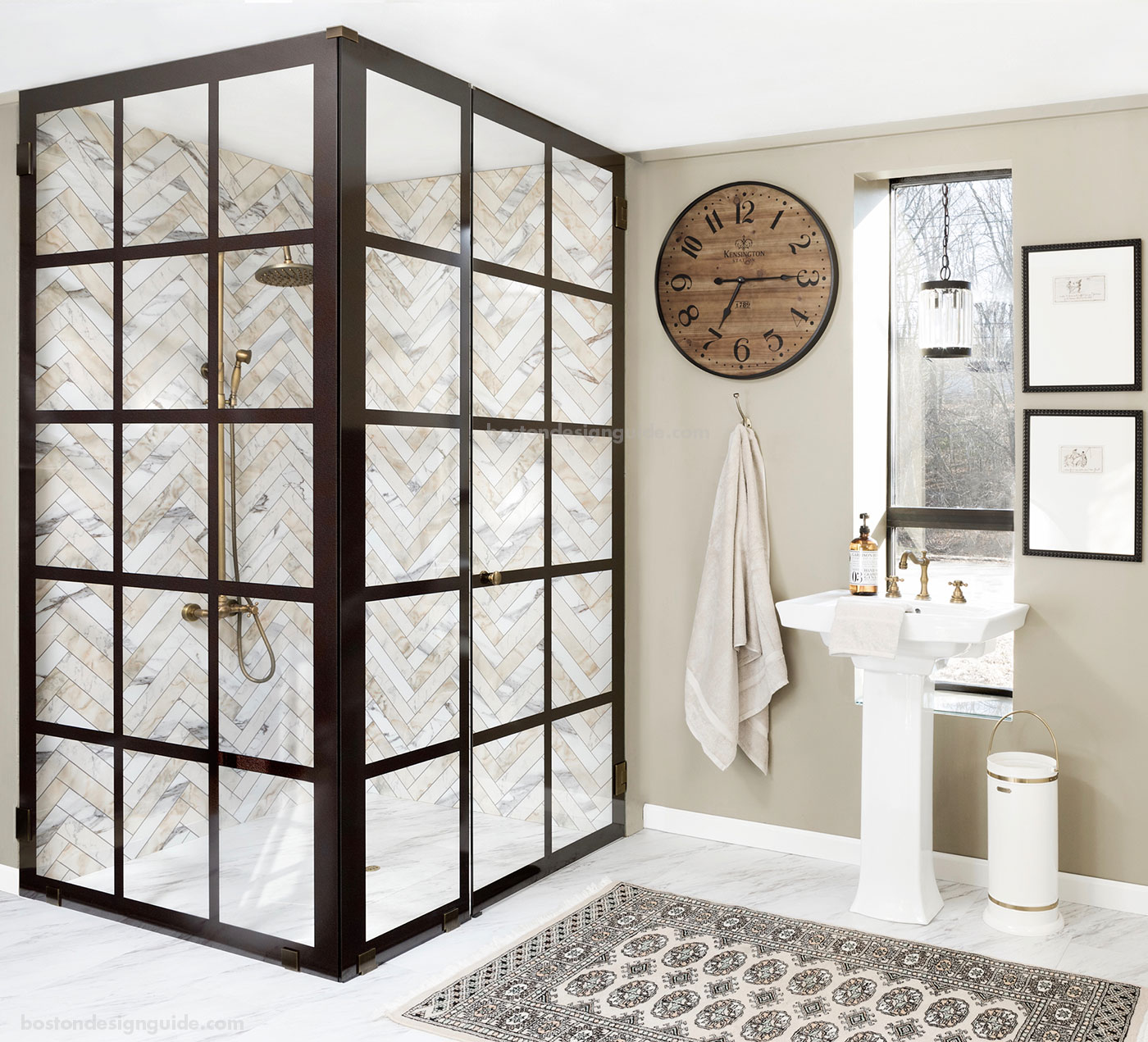 These designs have become an alternative to tile and marble, and every strand, striation and shape can be customized. SWOON's "marbles" look smashing as a backsplash or flooring, while herringbone, chevron and geometric glass patterns dazzle as shower walls. Cleanup has been simplified. Scrubbing grout is a thing of the past, SWOON's surfaces wipe clean.