January 8, 2019 | Sandy Giardi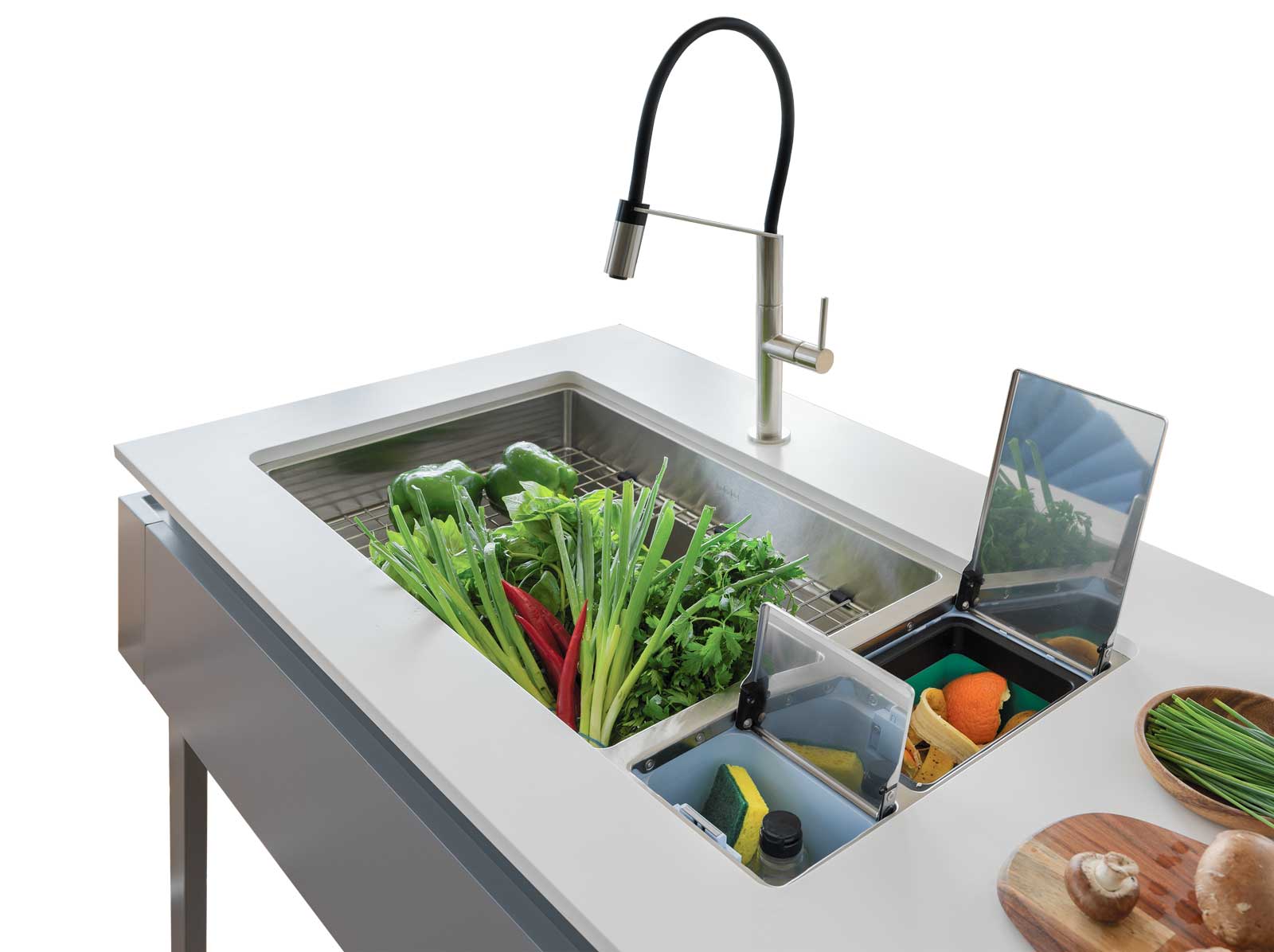 Leave it to the Swiss to make one of the hardest-working fixtures in the kitchen work even harder. And smarter, for that matter. Franke's Chef Center, available at Splash, takes the basic kitchen sink to a higher level, with its integrated ledge system and custom-fitting accessories.
In a world of open-concept living spaces, where everyone seems to gravitate to the kitchen, Franke's design have enabled the kitchen sink to flex seamlessly from food prep to cooking and cleanup right into entertaining.
In this virtuous vessel, elements like an exclusive roller mat, cutting board, colander and drain board can slide from side to side to meet the needs of the home chef, creating valuable and versatile surfaces and layouts.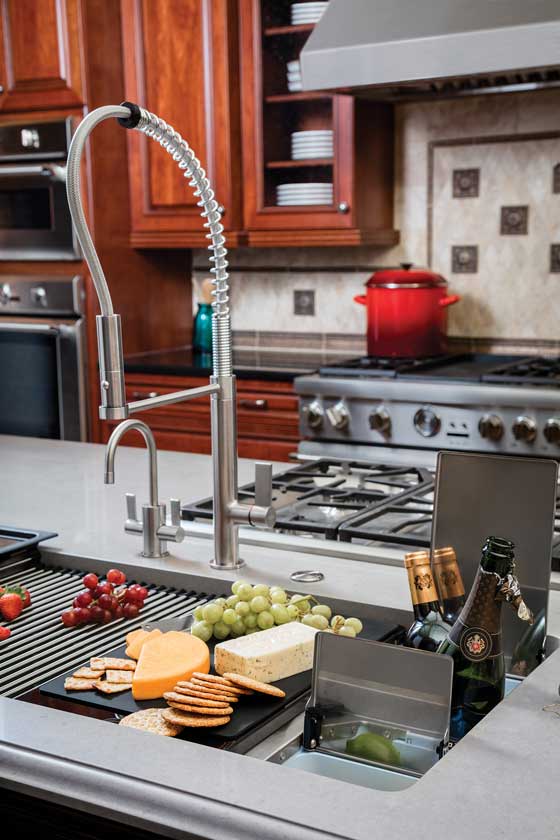 During prep, two antimicrobial storage compartments positioned alongside the sink aperture can hold food scraps, cleaning essentials or even serve as a mini composting unit (connected directly to your drainpipe!). Come party time, it can keep that wine on ice and cocktail garnishes at the ready, alongside a board of cheese and crackers.