December 11, 2020 | Jaci Conry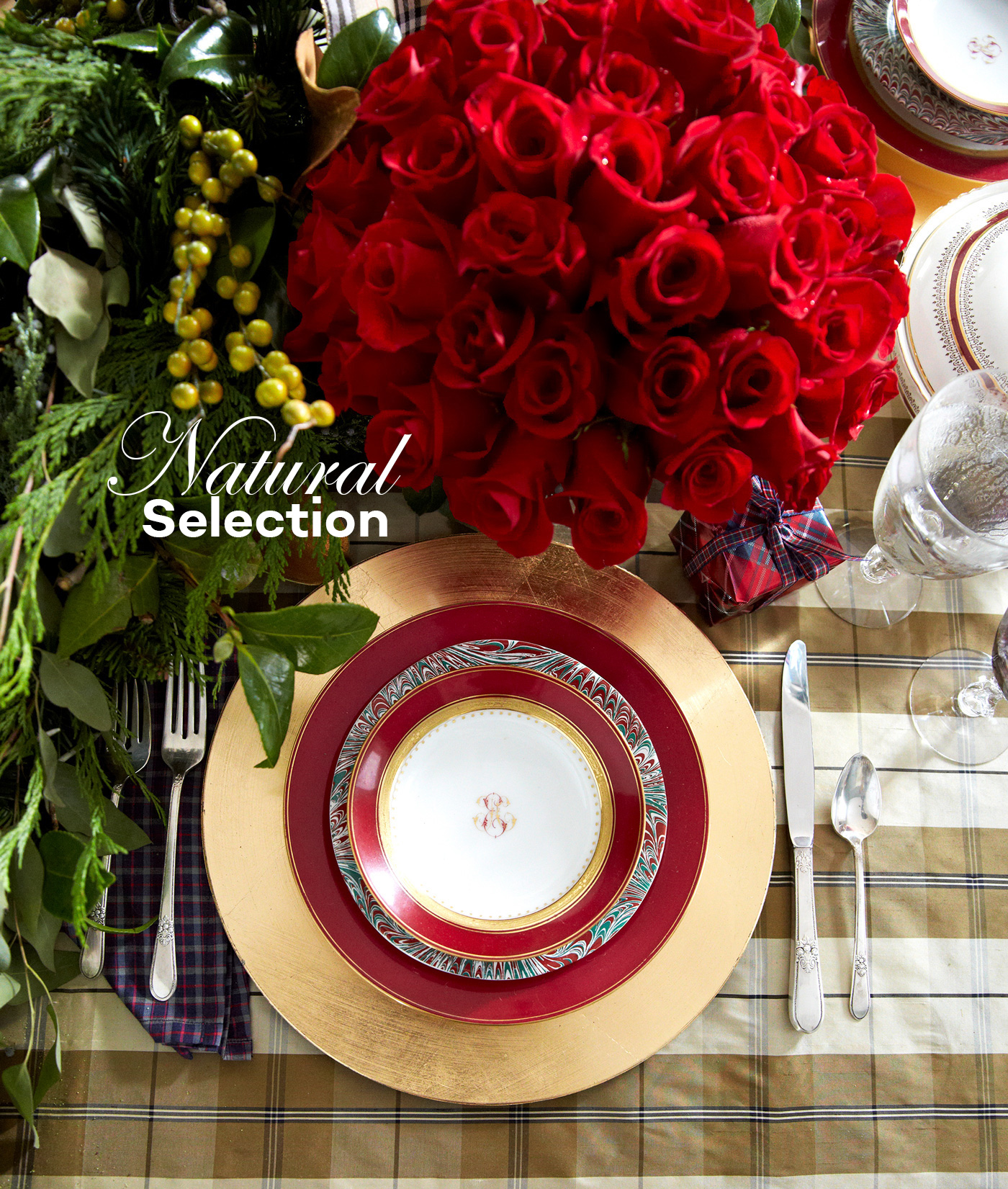 Interior designer and owner of luxury showroom M-Geough, Eric Haydel uses native New England elements to anchor his holiday décor. 
There are countless benefits of living in New England during the holiday season. At the top of the list, according to designer Eric Haydel, is the opportunity to incorporate live, locally sourced greenery into festive arrangements.
For much of his own seasonal décor, Haydel uses native greens. "They are beautiful because they're natural and organic," he says. To create robust garland to use around fireplaces, railings and oversize framed artwork, Haydel recommends starting with an artificial garland as a base to keep a strong form. "Then, layer in live evergreen, fir leaves and camellia leaves."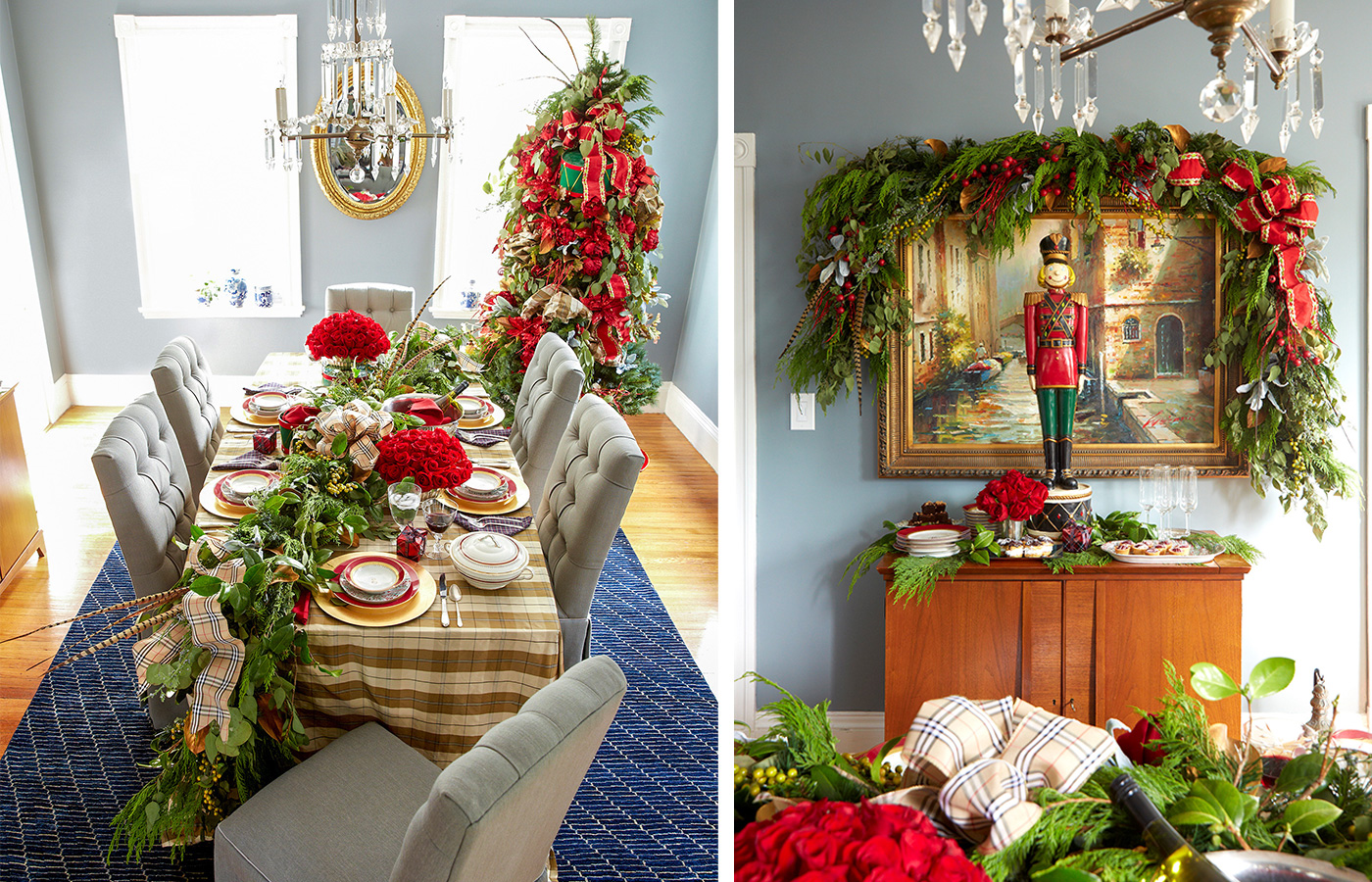 In this dining room, Haydel incorporated eucalyptus leaves, which have a blue-tint, into a garland around a painting. "The blue-ish green of the eucalyptus leaves matched with the blue paint on the wall," he says. Artificial berries were used because of their longer shelf life and gold-spray painted magnolia bring in a little bling.
Instead of a traditional center piece on the dining table, Haydel opted to use  another garland enhanced with live greenery, ribbon and long pheasant feathers. The garland is placed diagonally across the table between the place settings. Gold chargers and red dishes echo the red roses in the room and the ribbons that adorn the tree.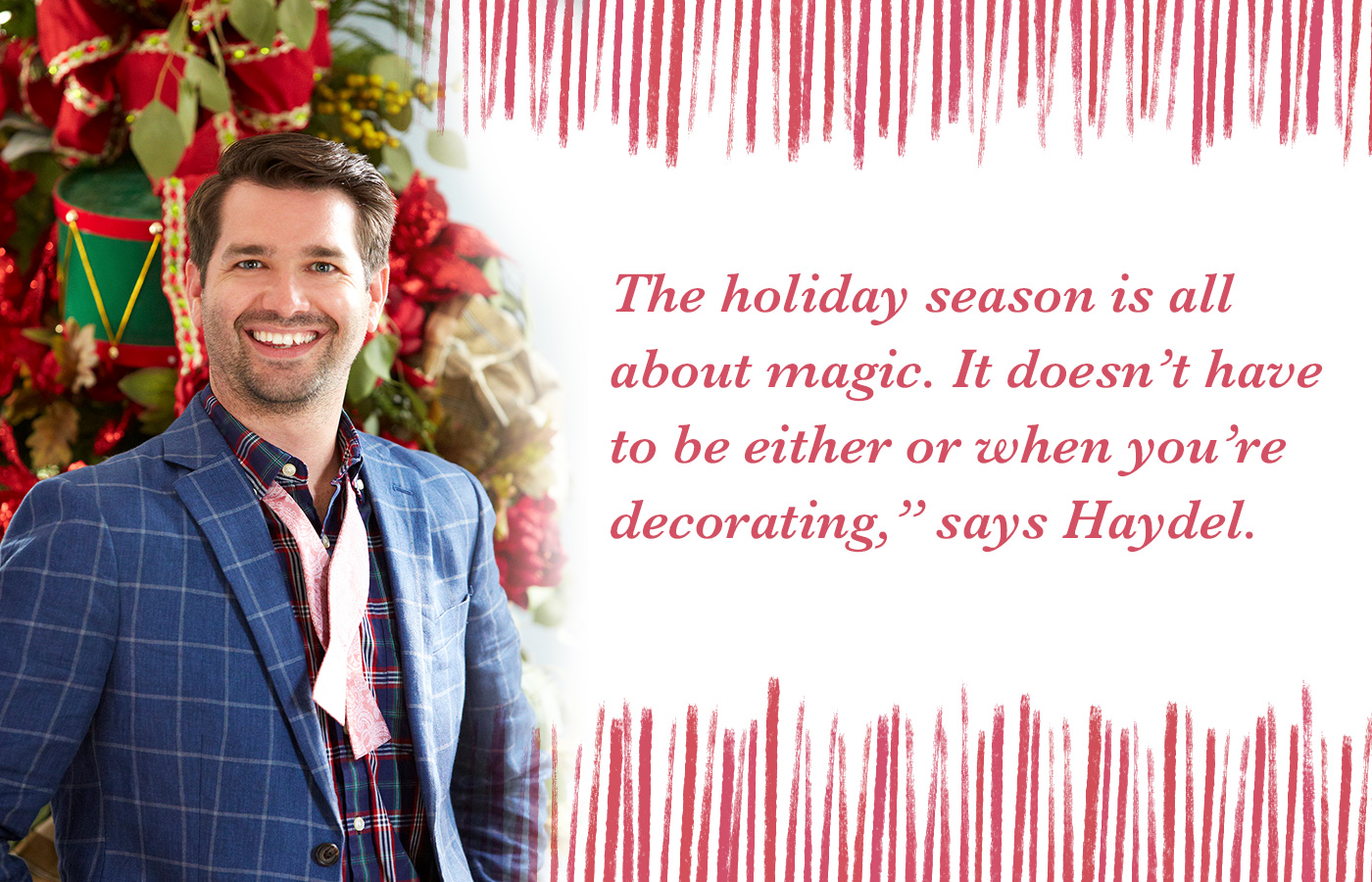 "The holiday season is all about magic. It doesn't have to be either or when you're decorating," says Haydel. "It can be all of the above, as long as you repeat elements throughout the room." www.erichaydel.com
Photography by Joel Benjamin