November 13, 2019 | Sandy Giardi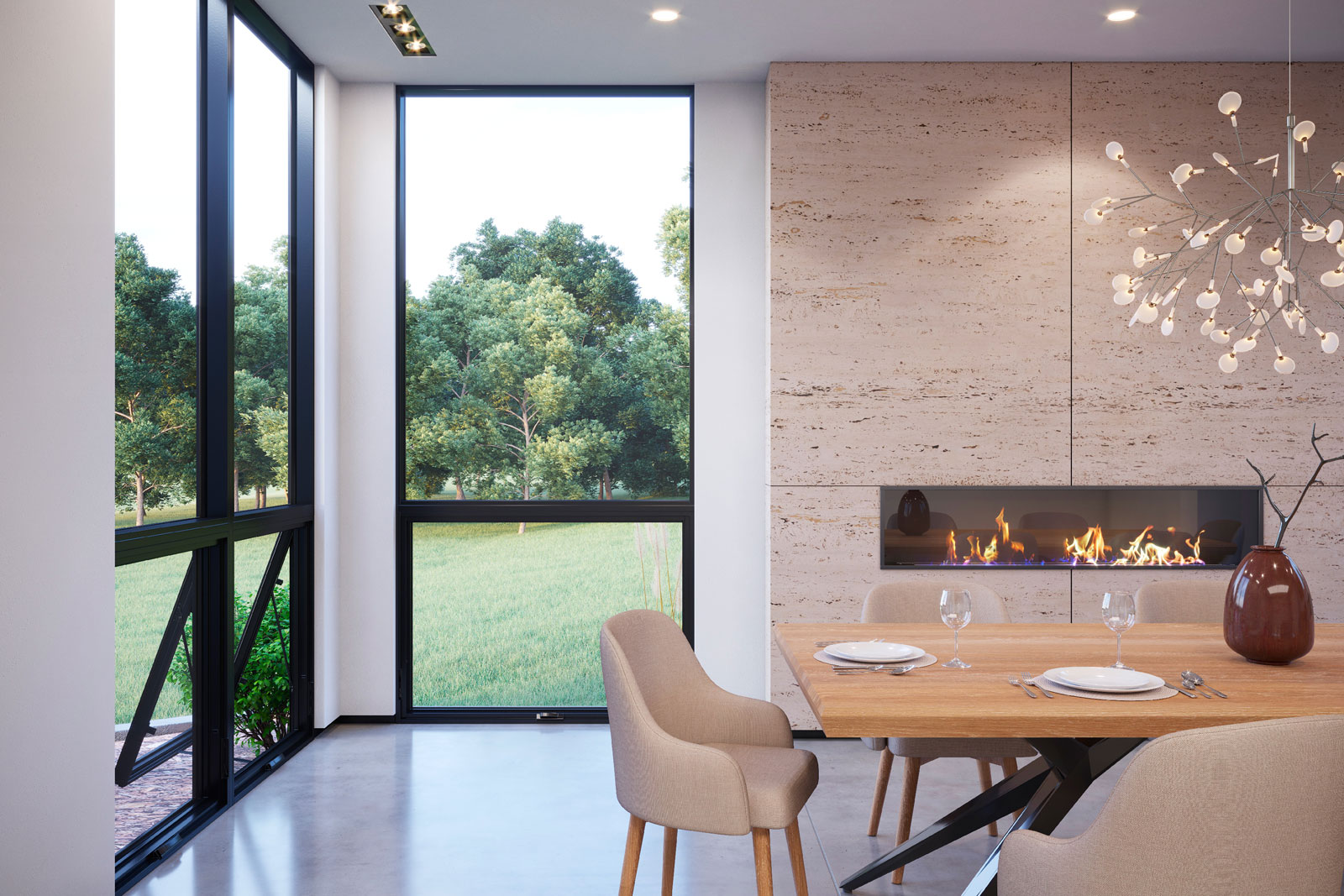 Like never before, homeowners here in the Northeast are looking to bring their outdoor environments indoors, and yearning for that pared-down, light-filled aesthetic that modern architecture brings. Marvin responds to this growing trend with its new Signature Modern collection, a line of windows and doors that combine "functionality and freedom," offers Sue Shockley, Marvin Brand Ambassador at the country's only Marvin Experience Center, located in Boston's Seaport. "These beautiful products are more than design elements," she continues, "they are a lifestyle statement for the growing number of homeowners with a passion for clean, simple lines that bring in the beauty of the outdoors."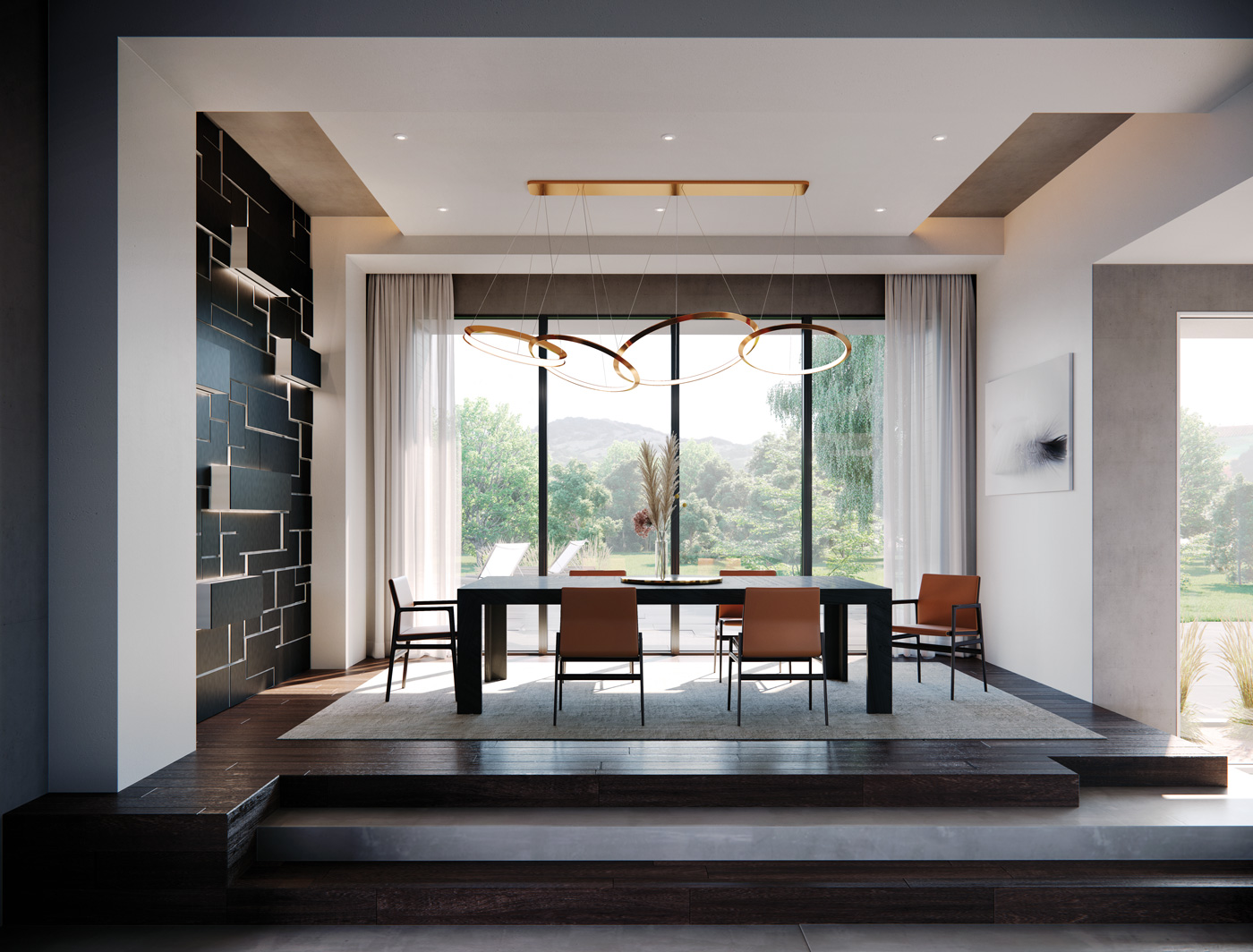 The newly-expanded modular collection now offers additional solutions for modern design enthusiasts, including operable Casement and Awning windows, as well as the Modern Multi-Slide Door and Modern Direct Glaze Window. Marvin met with homeowners, architects, builders and experts, conducting in-depth research, when designing the Signature Modern line. Here are four compelling reasons to invite the collection into your home….
1) Simplicity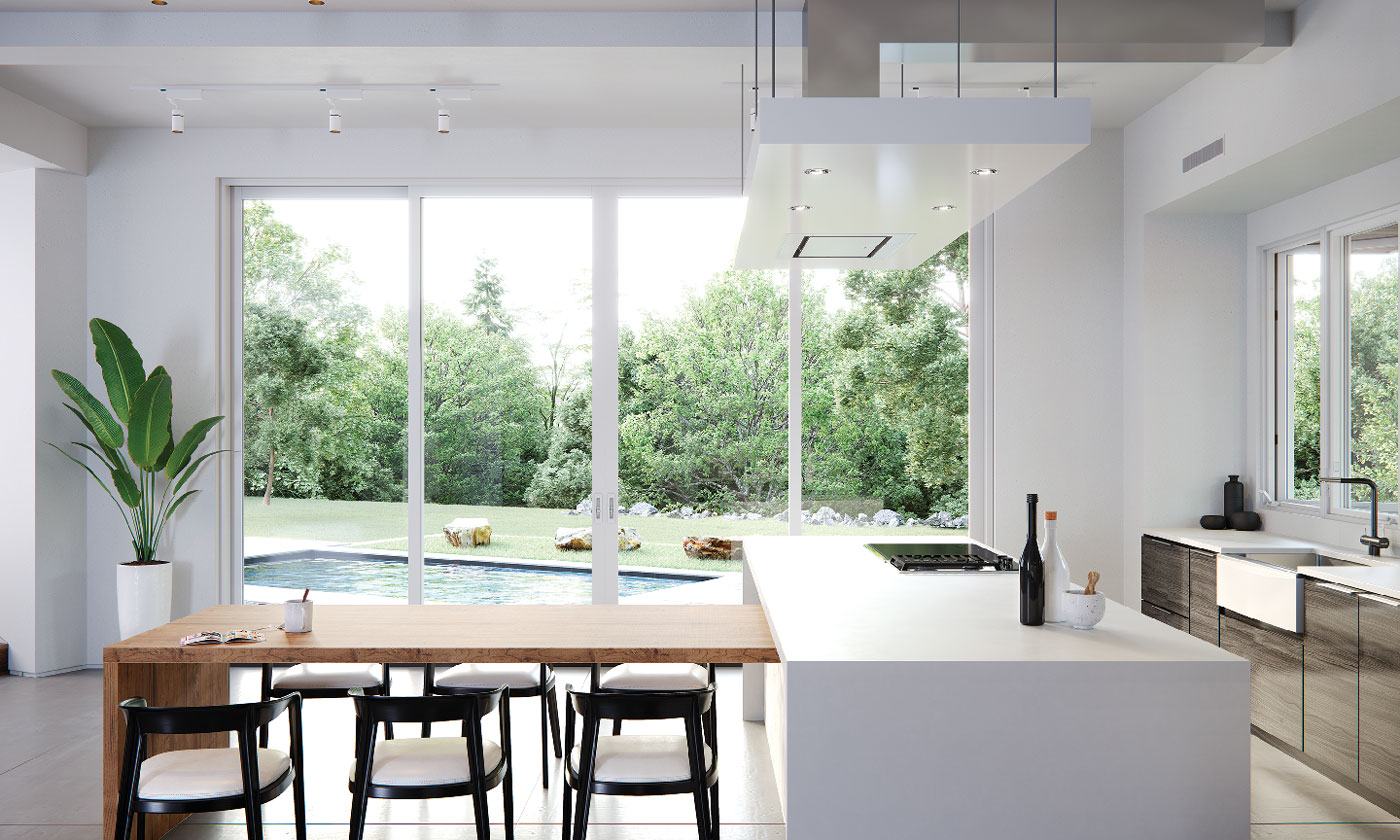 Designed with narrow sightlines—less than 3" inches wide—Marvin's Signature Modern collection satisfies homeowners who like a clutter-free, minimalist look. Fasteners and weather stripping are concealed to form a crisp, clean edge; the windows and doors all but disappear so that nothing distracts from the view.
2) Personalized Design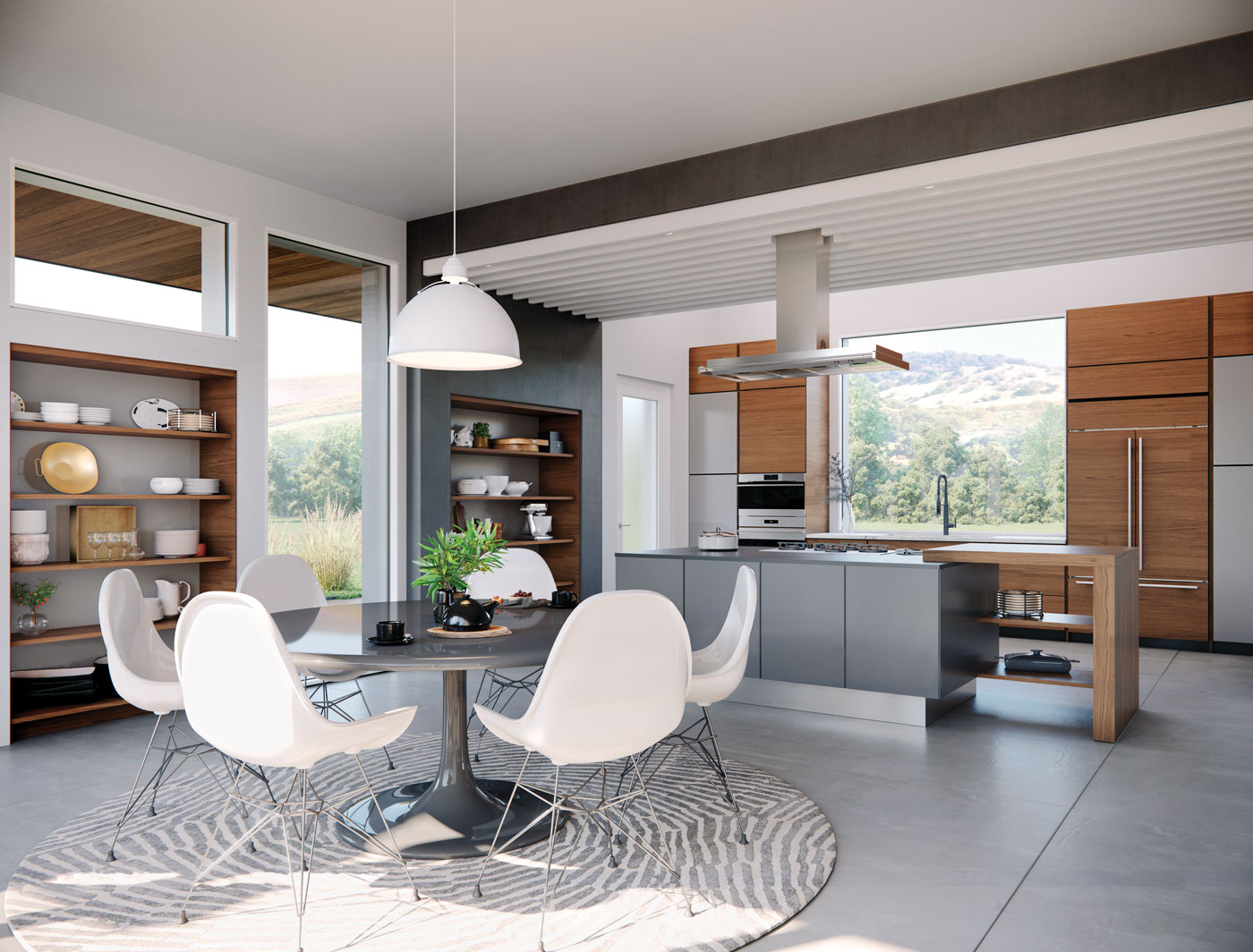 The collection offers an unprecedented number of glass sizes and shapes, bringing customization to another level. Direct Glaze Windows can go as high as approximately 94 square feet, while Modern Casement Windows and Modern Awning (also available in a wide spectrum of sizes) are available in "crank out" and "push out" styles. A curated color palette includes ebony, bronze, anodized/silver, gunmetal and stone white, and homeowners can "split finishes on interior and exterior."
3) Seamless Connection to Outdoor Beauty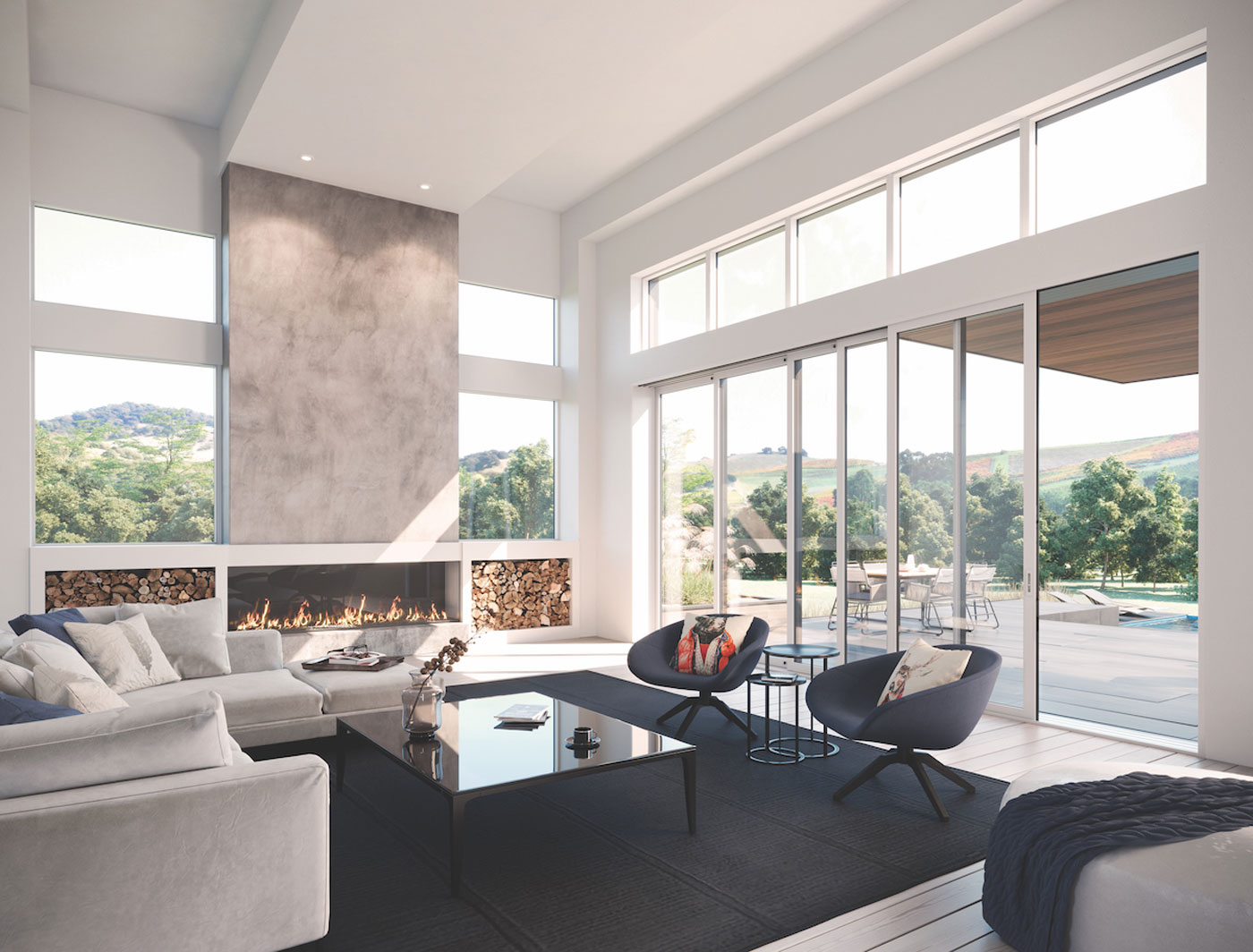 The Signature Modern Collection was designed to bring residents closer to nature every day of the year. The line's Multi-Slide door can be crafted to run nearly the length of a bowling lane, and is offered in more than 30 configurations. No matter the size, they are designed to open effortlessly and boast a modern look.
4) Energy Efficiency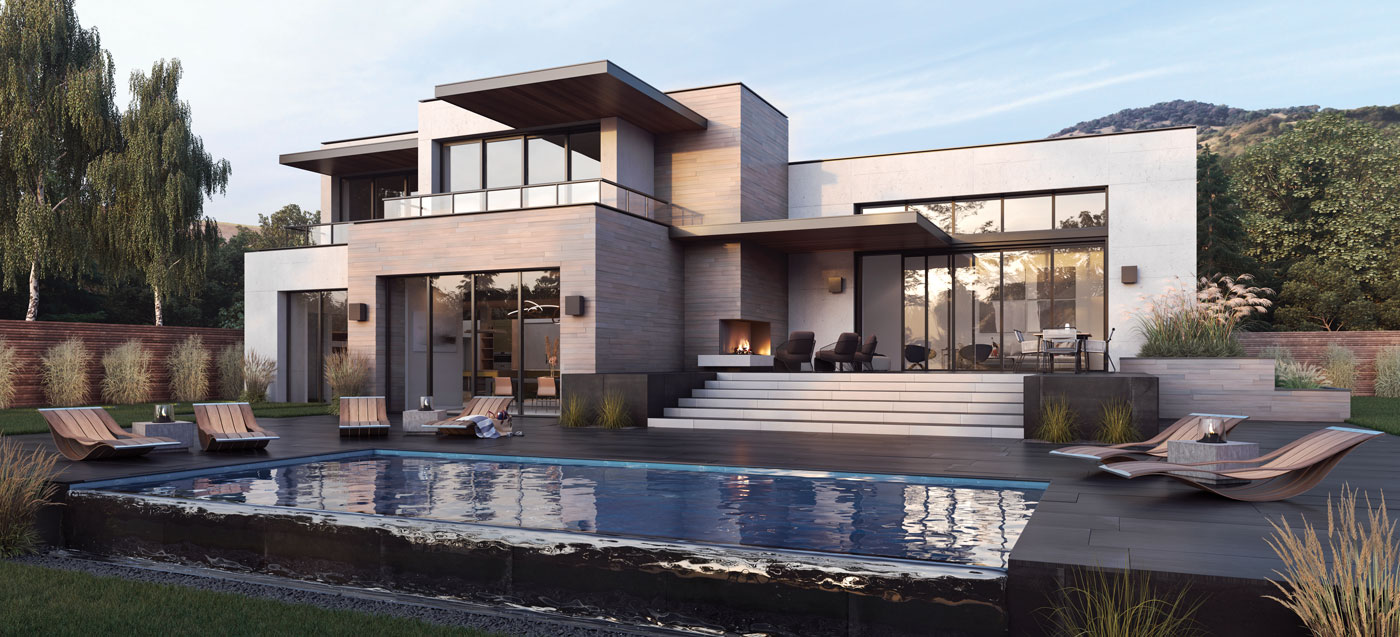 Modern Signature is engineered for energy efficiency and performance, eliminating the popular worry among homeowners that integrating expansive glass features within the home will drive up energy costs. The modern window and door line's revolutionary high-density fiberglass exterior and proprietary frame design make it a durable and energy-efficient choice in all climates.
TIPS & TOOLS:
 To help homeowners and architects envision the options of the Signature Modern collection, Marvin has designed a web-based Visualizer Tool showcasing the available shapes, sizes, colors and more. Click 
here
 to use the Visualizer Tool and view the introduction video.
Also, at the
Marvin at 7 Tide Brand Experience Center
in Boston's Seaport District, Hastings takes visualization one step further with its immersive and proprietary technology. In a non-sales environment, Marvin Brand ambassadors "curate selections of interest, projecting them instantly in full size on a projection wall to help homeowners and designers truly experience what their windows and doors will feel like in their space." Selections and samples are then shared with the design team via email for consideration.