September 24, 2020 | Sandy Giardi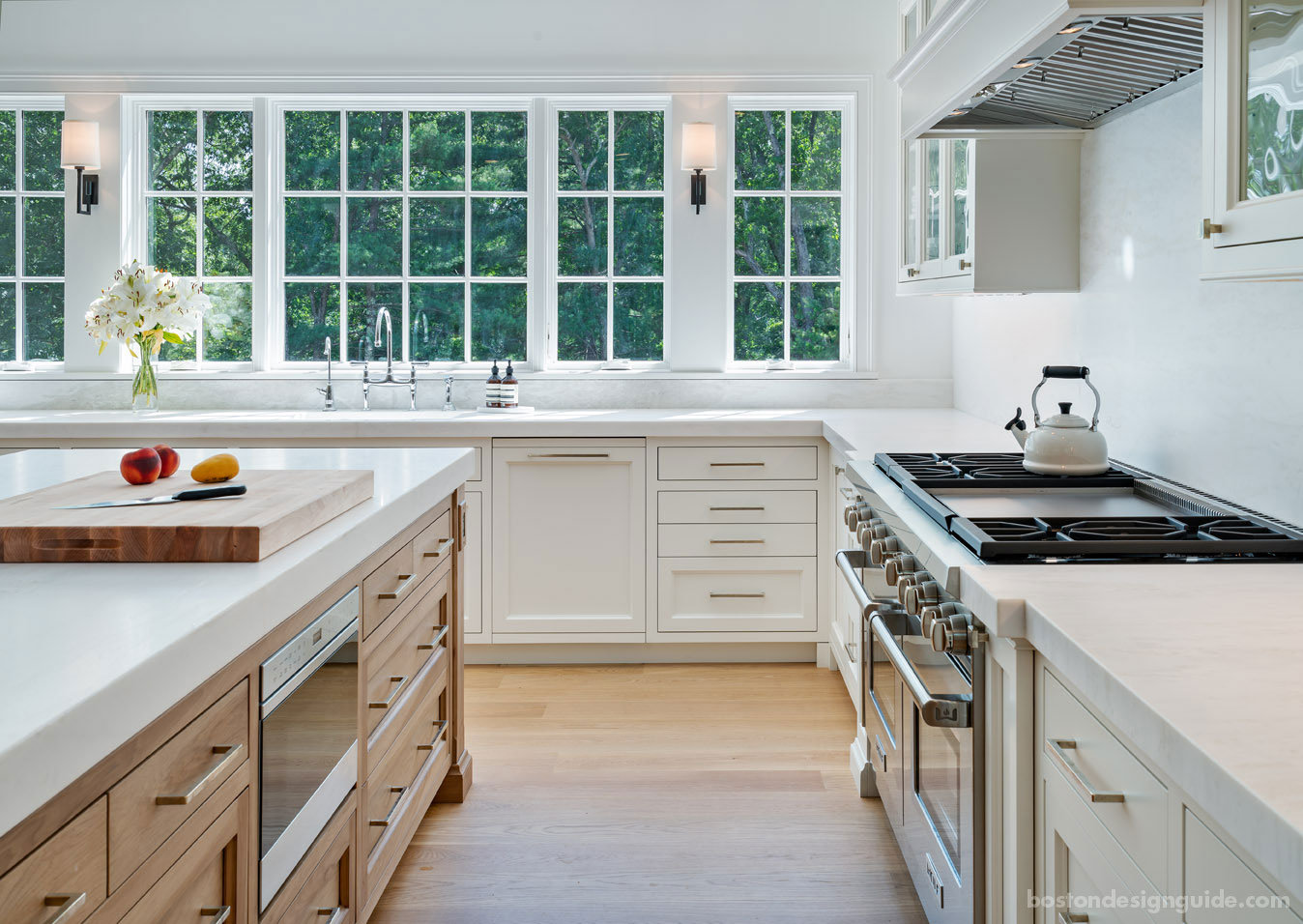 These industry darlings are the design cornerstones of the heart of the home. Instantly elevate the look and feel of your kitchen with the following key components....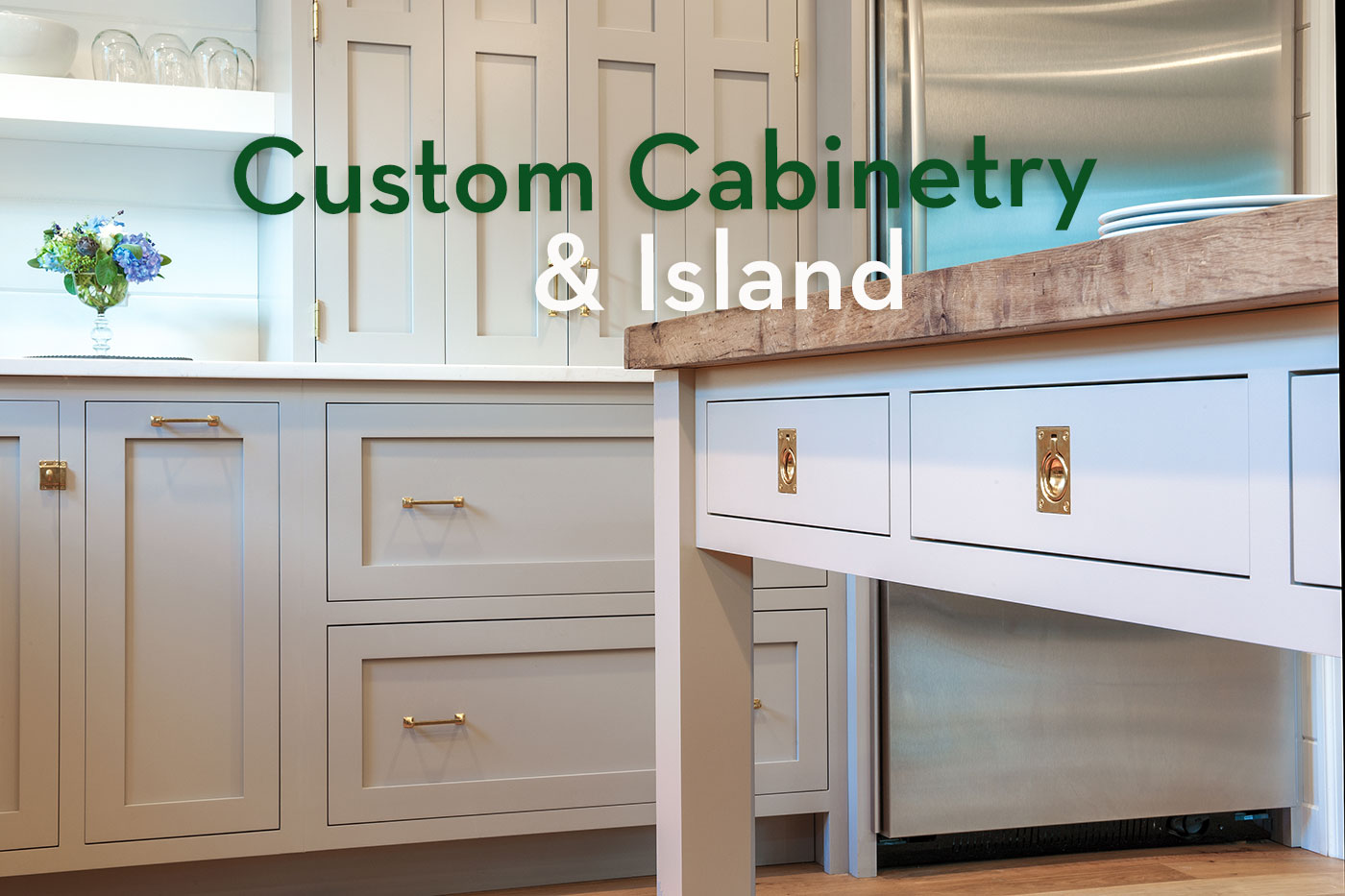 Crown Point Cabinetry is known for its high-quality inset cabinetry, and its signature 1-inch thick face frames, doors and drawer fronts. In this kitchen, Crown Point's designer specified Sherwin Williams' Truly Taupe paint for the cabinets and island. The contractor crafted the top of the island from salvaged wood.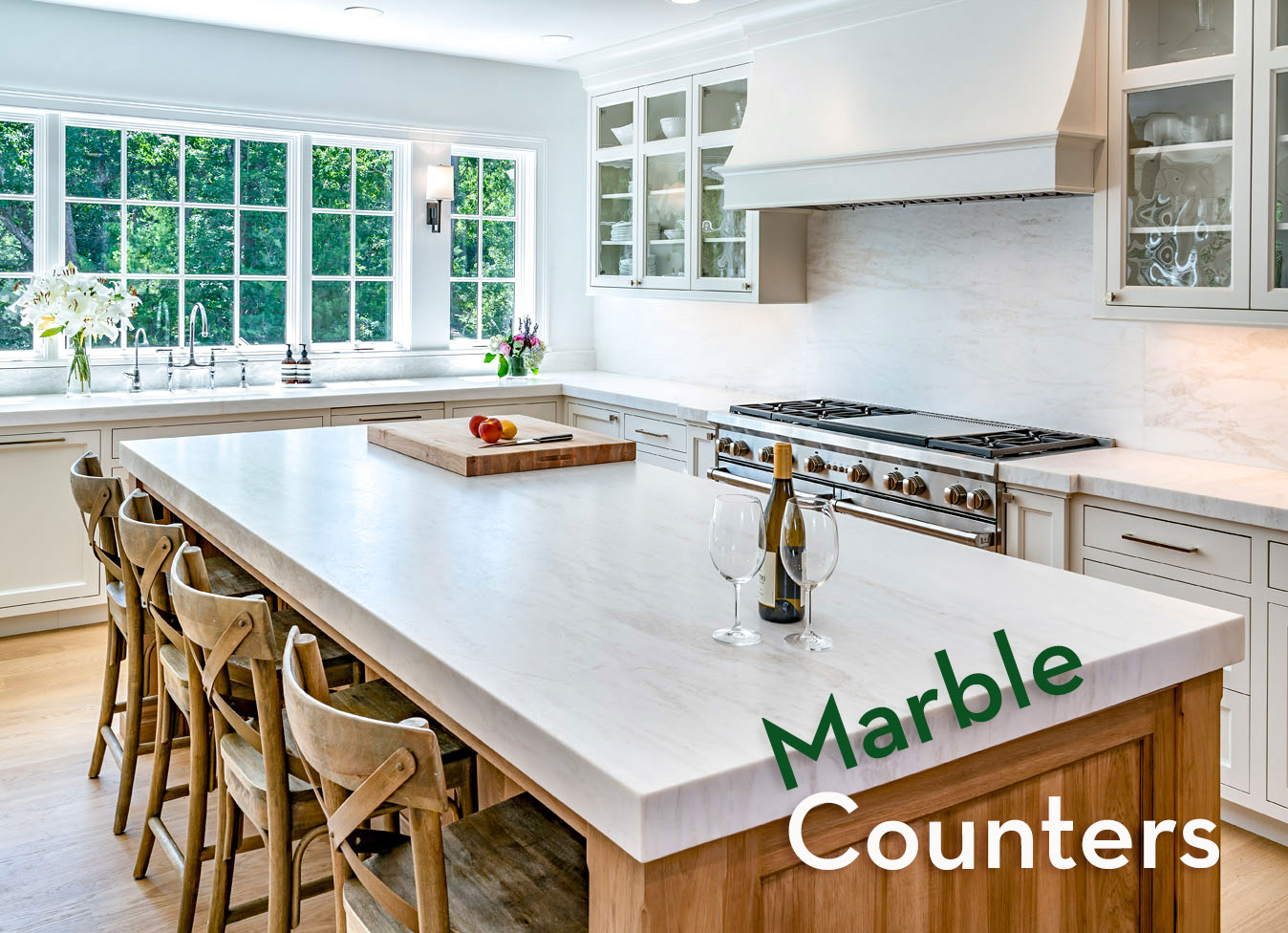 photo by Warren Patterson
Gleaming marble by Onyx Marble & Granite brings sophistication and elegance to this fresh-as-cream kitchen. Here, White Rhino marble graces the island, counters and backsplash. To give the island a bit more weight as the centerpiece, the stone fabricator used a mitered edge built up to a three-inch thickness, and two inches throughout the rest of the kitchen.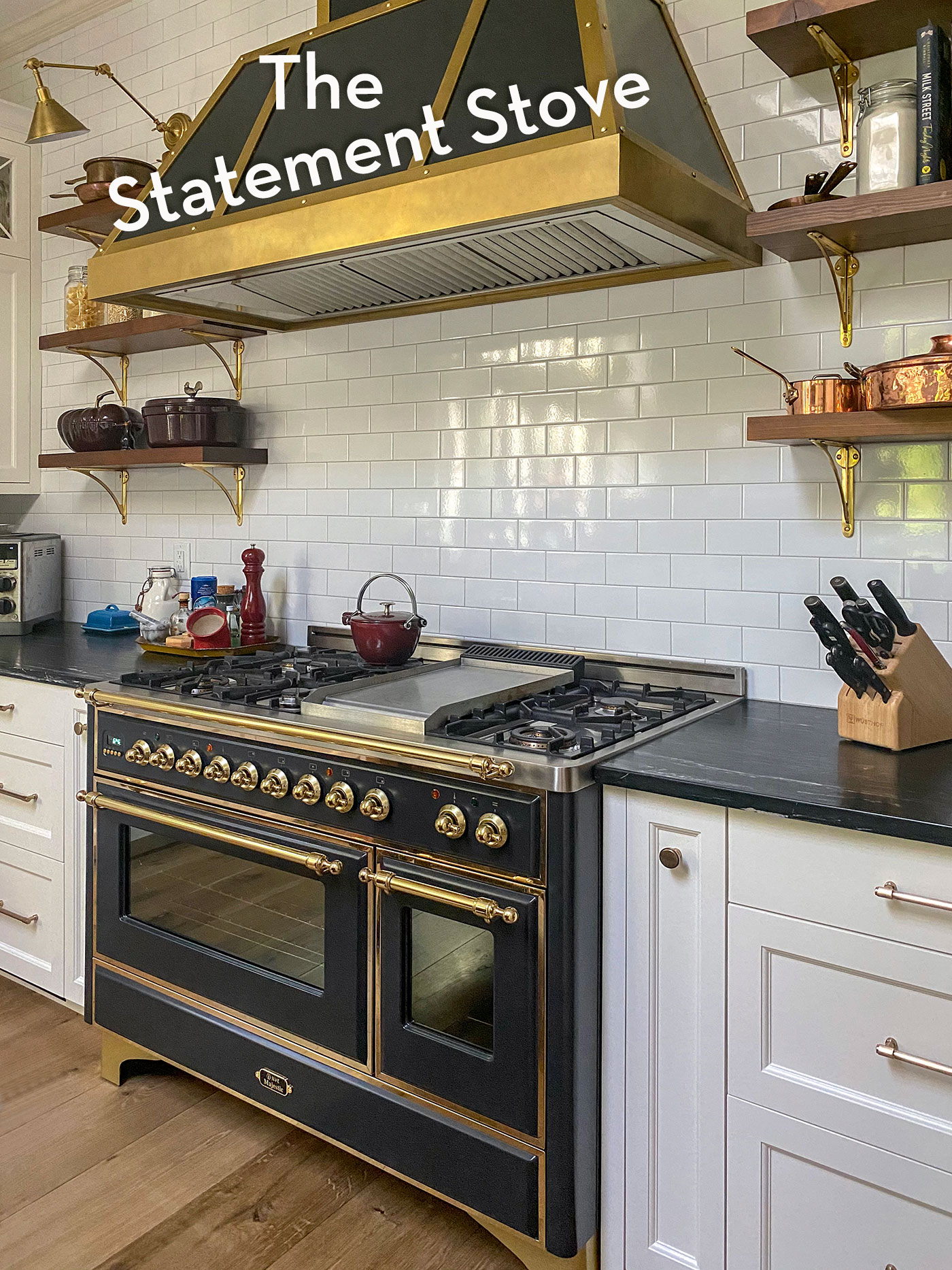 A luxury, showpiece range functions as the workhouse of the kitchen as well as its artwork. The ILVE Majestic range shown here, available at Jarvis Appliance, is hand-assembled by master craftspeople in a state-the-art manufacturing facility in Italy. Design customizations are endless, and include 200 custom colors, multiple finishes (including oil-rubbed bronze and techno) and plinth, claw or tubular legs.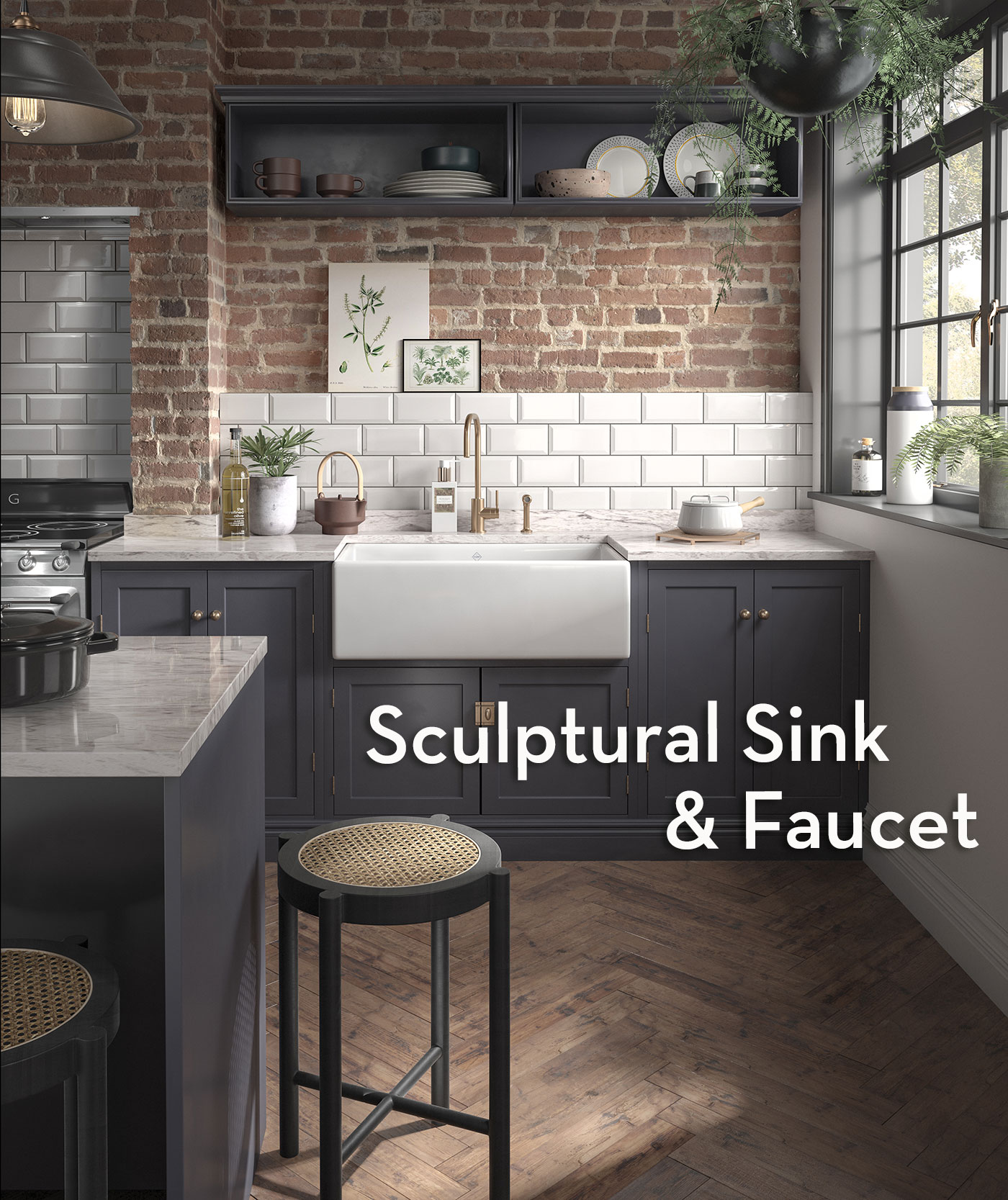 Photo courtesy of House of Rohl
The experts at Snow and Jones, Inc. adore this Rohl sink and faucet setup, and we have to agree. This Modern Shaker Farmhouse sink has a traditional style yet gives the look an update with its clean lines and additional interior sink space. Each sink is a custom, unique piece and is still made by hand in England. The pull-down faucet, by Perrin & Rowe Holborn, is also made in Great Britain. The maker uses regionally sourced solid brass and ceramic components, and time-honored hand casting and polishing techniques. This faucet, finished in Satin English Gold, casts a modern note with its beautiful, soft glow.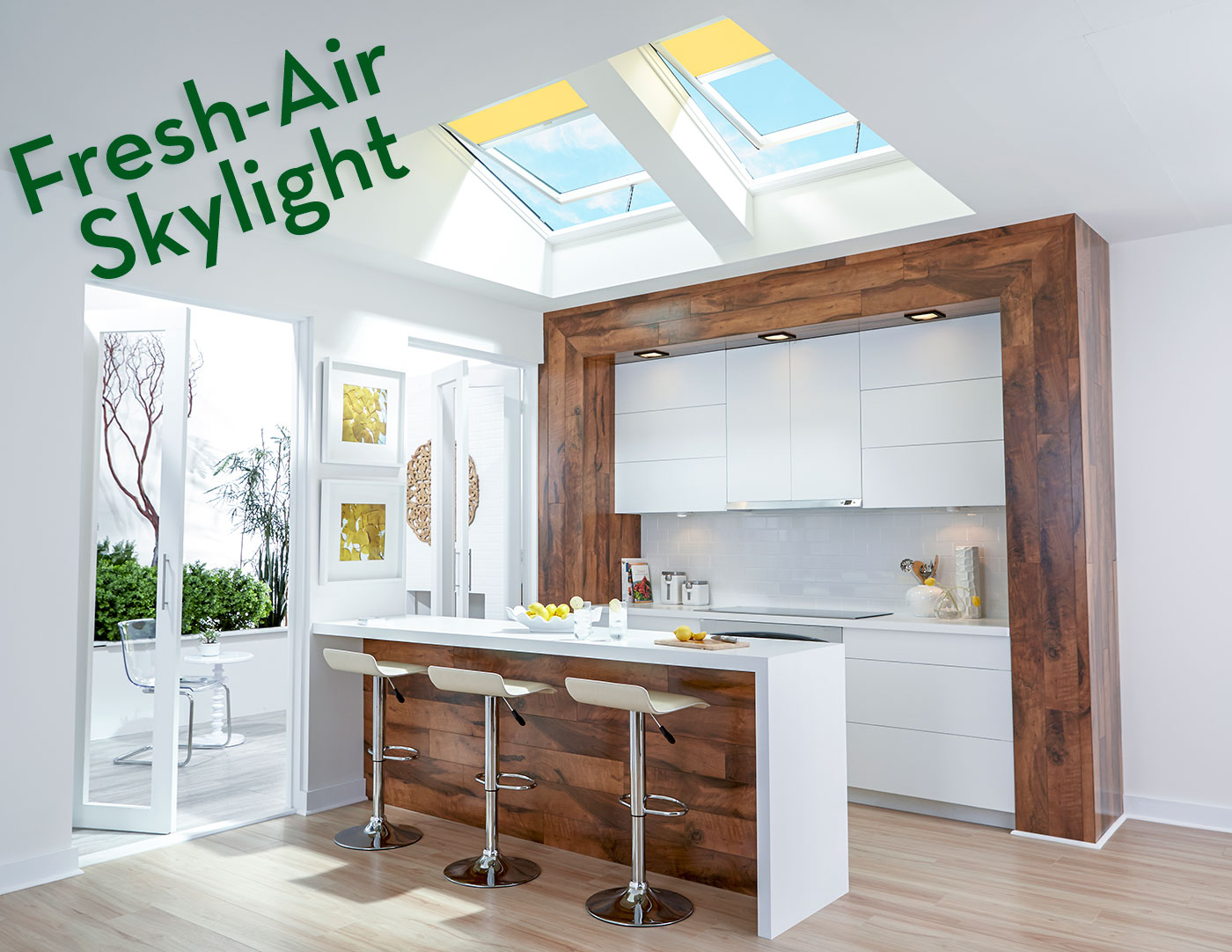 Photo courtesy of VELUX America LLC
These days, a fresh-air skylight is undoubtedly the crowning glory of a gourmet kitchen. This compact, feel-good kitchen opens up to the elements via its VELUX fresh-air skylight. Not only does the skylight bathe the space in sunlight, it also provides ventilation, which is important for cooking and cleaning, as well as all-around living. VELUX skylights can also eliminate or reduce the need for windows, freeing up wall space for storage or other kitchen amenities.
Pictured top: Kitchen featuring Onyx Marble & Granite; photo by Warren Patterson