August 2, 2016 | carly stewart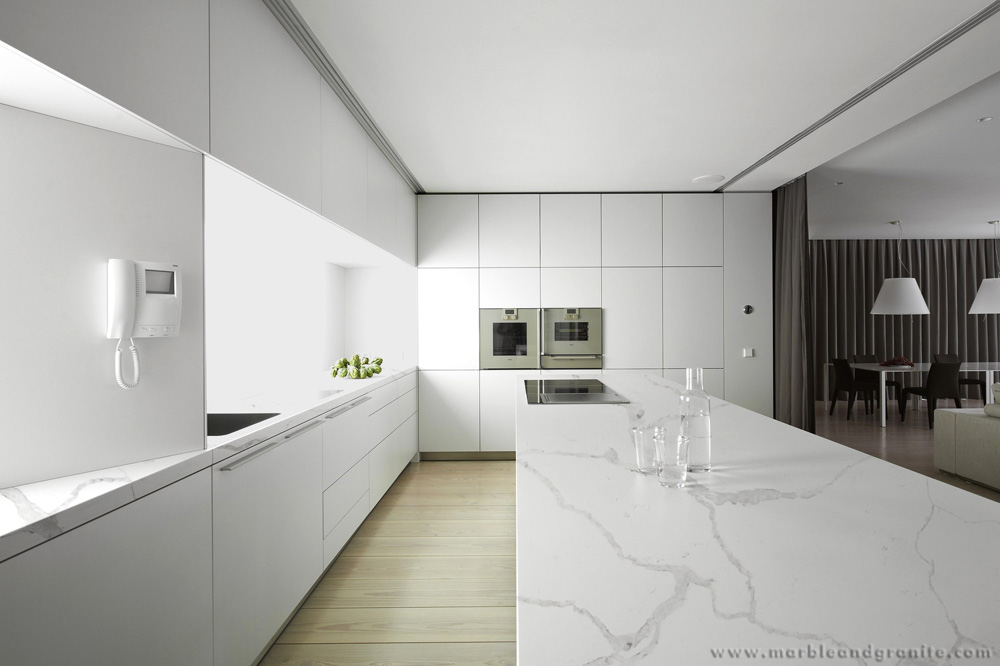 [Marble and Granite, Inc. (Calacatta Novus – Color Quartz)]
You have a brand new natural stone countertop.. Perfect! What's better than that? Keeping that precious custom creation looking and lasting as good as new for as long as you wish to enjoy it – no matter what kind of mess you should make in the kitchen. Marble & Granite, Inc. shares their best cleaning and maintenance strategies…
Though the appearance of natural stone is breathtaking, certain upkeep is required to preserve its beauty. Once your fabricator has installed your new countertop, make sure to get a rundown of their suggested maintenance methods. It is crucial to understand how to clean the surface with safe products and know which ones to avoid. Many general-purpose cleaners contain acidic ingredients (like ammonia, bleach and abrasives) are harmful to natural stone and tile surfaces. These products can break down stone sealers and damage the surface, so stay away!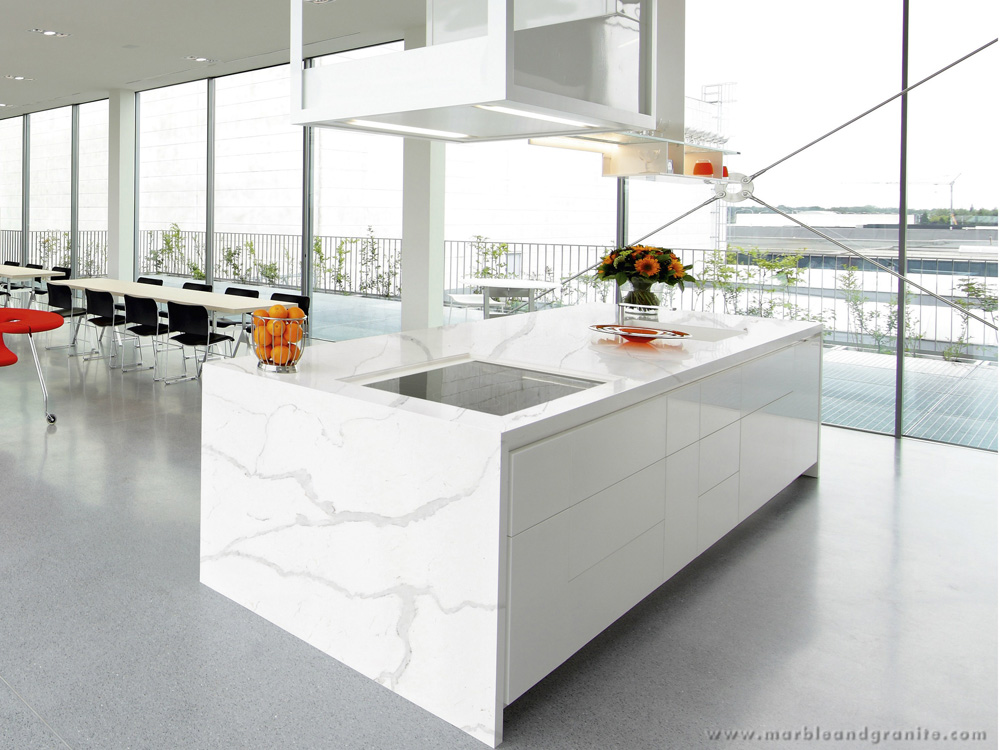 Marble and Granite, Inc. (Calacatta Novus – Color Quartz)
You have a new top-of-the-line countertop; therefore you should use top-quality products. Fortunately, these sealers and cleaners are not difficult to get. They are available at nearly any superstore. If you aren't sure of what to use, Marble & Granite, Inc. is available to help. They carry the adhesives, sealers, cleaners, and more that natural stone homeowners and fabricators need to keep their counters in tip-top condition. Their products are available in their New England showrooms or online at marbleandgranite.com. Additionally, their experienced stone professionals can be reached at 877 39 STONE to recommend products for any material.