November 14, 2016 | Anonymous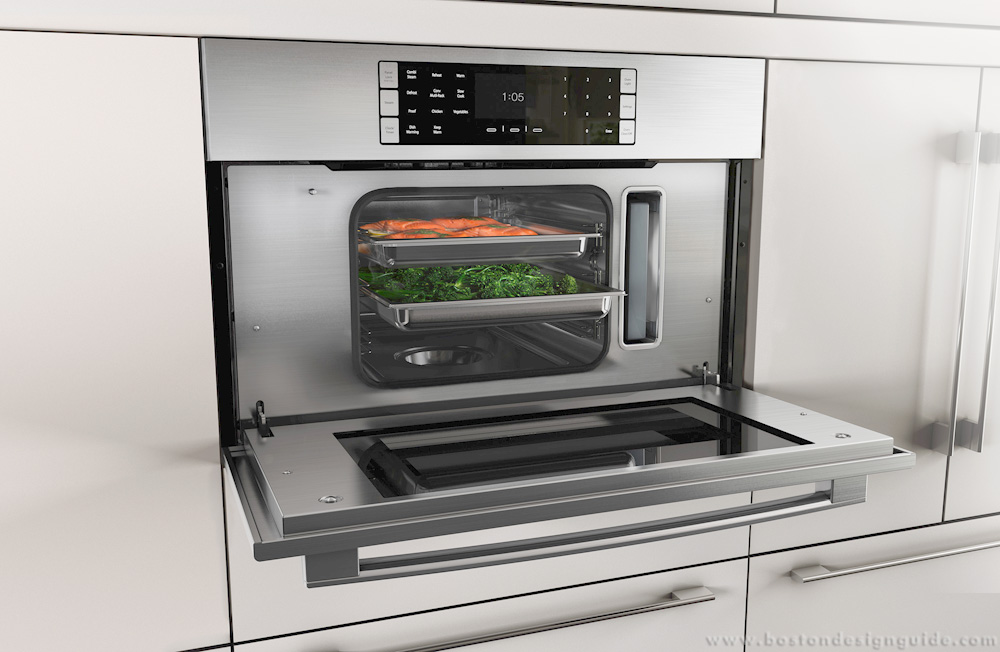 With fall in full swing, the holiday season is just around the corner. And with it comes a multitude of challenges: cooking for large (and picky) crowds, resisting sinful offerings, and presenting a beautiful holiday table. To keep time to a minimum and taste at a maximum, we spoke to Janne Mahan at Bosch/Thermador about steam appliances and how they can transform your holiday feast.
Imagine cooking a fourteen-pound turkey flawlessly: golden-brown on the outside, succulent and moist on the inside. Now imagine doing it in an hour and a half. Bosch's incredible steam oven makes this pipe dream a reality. Steam and convection work in conjunction to cook food in a third of the time while ensuring it is evenly browned, crisp on the outside, and packed with nutrients that often leech out during other cooking methods.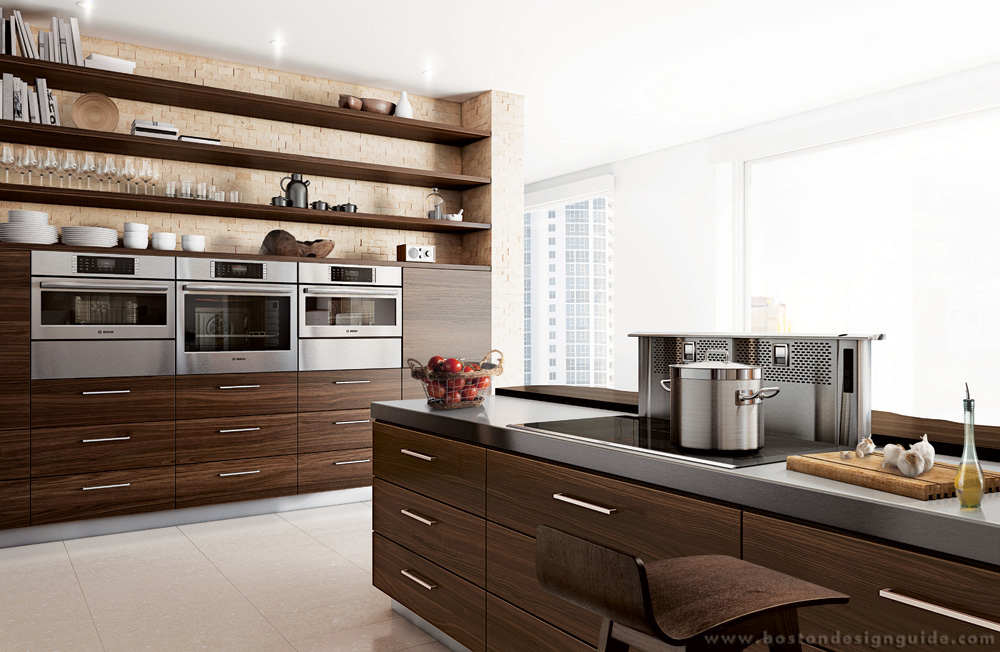 Crane Appliance, Bosch Benchmark Miami Kitchen
"Virtually everything you cook on steam and convection will turn out better than if you used a regular oven," Mahan explains, adding: "The only exception I've found is fruitcake, and nobody really cares about fruitcake!"
Mahan cites that she also uses her own steam oven for proofing loaves of bread, baking cakes and pies, defrosting frozen meat safely, and reheating leftovers so that they are indistinguishable from the night they were made. "The ultimate test is reheating pizza, which is notoriously finicky," says Mahan. The Bosch steam oven comes equipped with a perforated pan that works perfectly for this purpose. "Put in your leftover pizza at 275 for seven minutes and it will come out crisp on the bottom, just like fresh."

Crane Appliance, Bosch 800 Series Speed Oven
Perhaps the greatest selling point of the steam oven, however, is its value in terms of nutrition and presentation. Meats cooked in the steam oven stay moist without a need for basting with fatty drippings, leaving them with lower fat content at no sacrifice to flavor or texture. And because the color cannot seep out into cooking liquid, food retains all its vibrancy to look gorgeous on your holiday table.