April 30, 2015 | Anonymous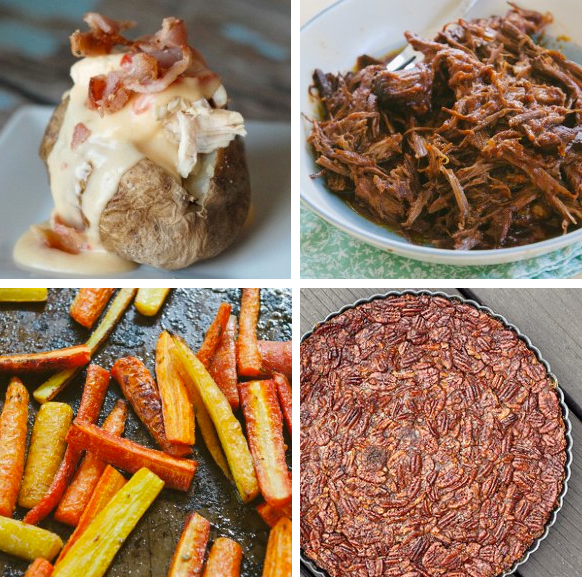 Recipes & photos from callmepmc.com
The Kentucky Derby is this Saturday, and what better excuse to host a party than "The Most Exciting Two Minutes in Sports"? The Kentucky Derby is a Louisville horserace that has run uninterrupted since 1875. Here, we help you plan a festive, Southern-inspired gathering for this riveting Run of the Roses.
The most important element of any party is, of course, good food and drinks. Some of our favorite Kentucky Derby-inspired fare includes baked potatoes, beef brisket, bourbon and honey glazed carrots, and for dessert, pecan pie.
Of course, no Kentucky Derby Party would be complete without fun cocktails. For this party we recommend classic Mint Juleps.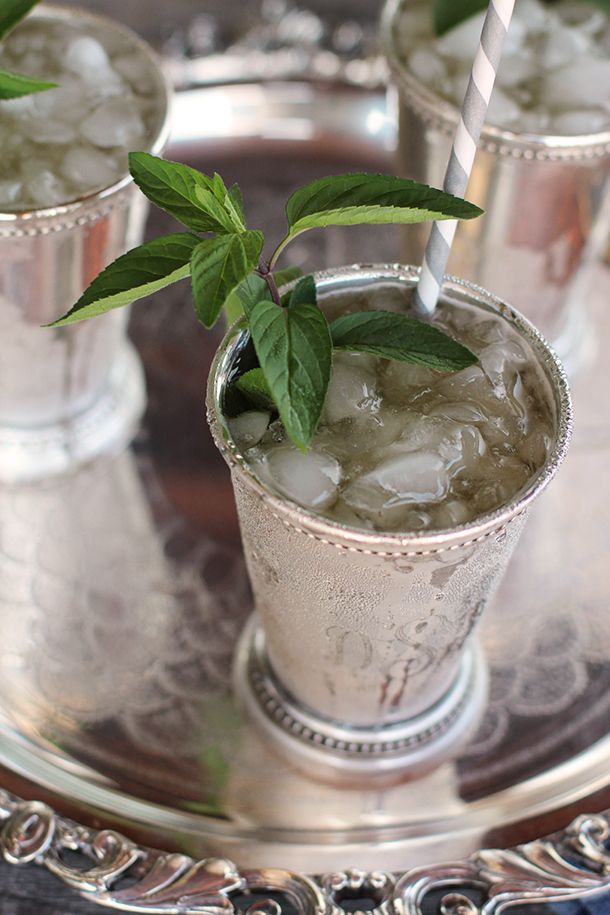 Photo & recipe from camillestyles.com
Recipe:
2.5 oz bourbon
25-30 mint leaves
1 oz simple syrup (1/2 cup sugar, 1/2 cup water, 1 large bunch mint leaves)
ice cubes
crushed ice
1. Make the simple syup-combine water and sugar and bring to a boil. Pour syrup over mint leaves in a glass jar or container. Let chill in the fridge for about an hour, then strain leaves from mixture. 
2. Place mint leaves, 2.5 oz bourbon, and 1 oz of simple syrup, and ice cubes into cocktail shaker. Pour over ice, then pack crushed ice on top. Garnish with a mint leaf. 
Finally, make sure you inform your guests of Kentucky Derby party attire, which is business casual for guys and for ladies, colorful dresses and wide-brimmed hats.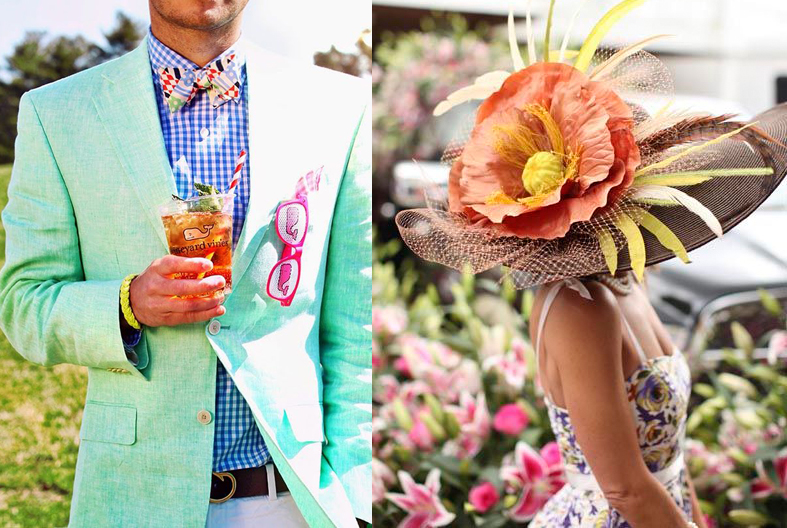 Photos from vineyardvines.com & gardenandgun.com