January 20, 2015 | Anonymous
What better way to spend a cold winter afternoon than by organizing a closet that has gotten out of hand over the past year? We've compiled beautiful closets that will inspire you to get organized once and for all.
Closets don't just have to be for storing. As in the California Closets space below, lit shelving and glass-front doors allow the purses and shoes to be displayed, so they're easy-to-locate and beautifully visible.
Closet by California Closets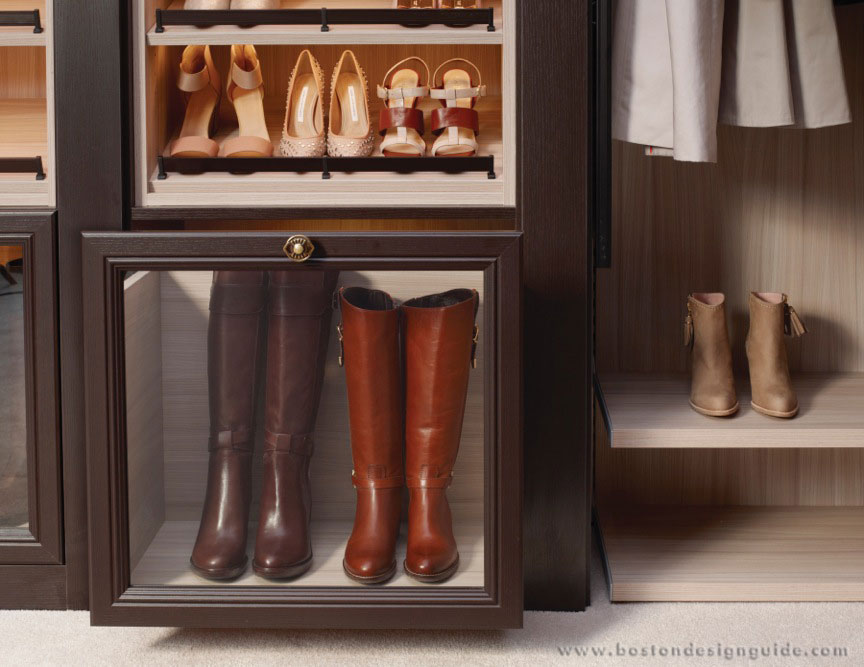 Closet by California Closets
The closet below takes advantage of ample wall space with tons of shelves and drawers. Pleasant elements like windows, natural light, and comfortable seating make this closet one you'll want to spend time in.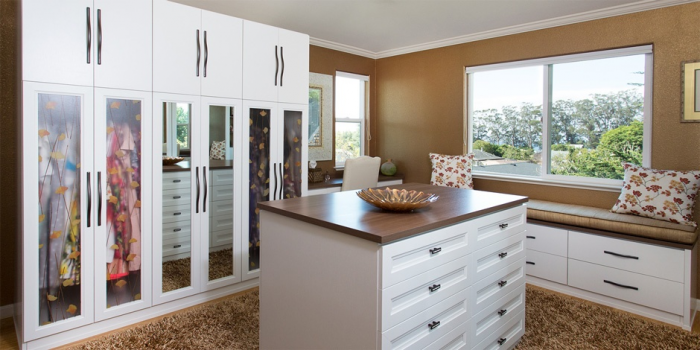 Closet by California Closets
If displaying your clothes and shoes isn't your style, beautiful wooden doors and closed shelving keep everything in its place while also looking stylish.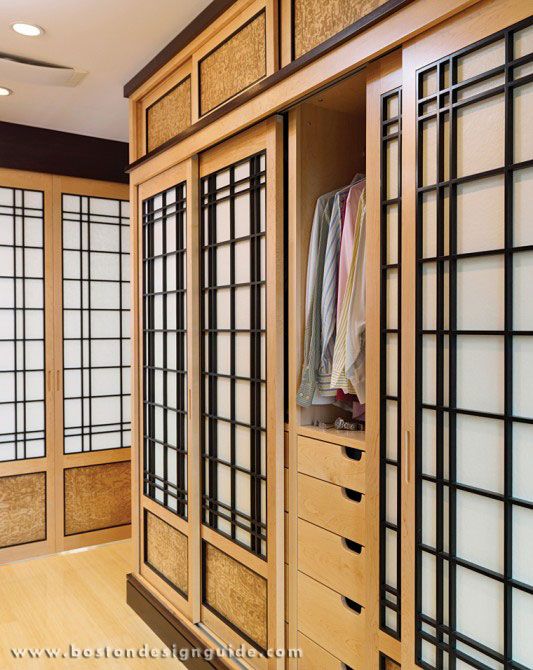 Woodwork by Michael Humphries Woodworking, Photo by Richard Mandelkorn
For organizing jewelry, instead of keeping it all stowed away in disorganized boxes, try displaying it on dishes, trays, and necklace holders. This way, your accessories are both easy-to-find and gorgeously arranged.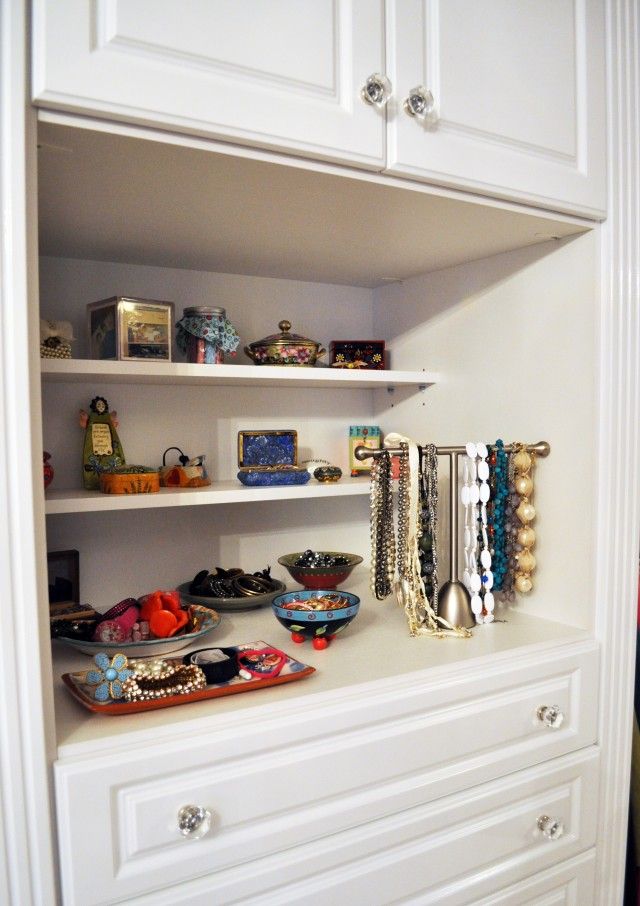 Closet by California Closets
If you either don't wish to have you accessories displayed or don't have the space, a velvet-lined jewelry drawer is the perfect option. Different-sized partitions allow space for watches, necklaces, rings, and earrings.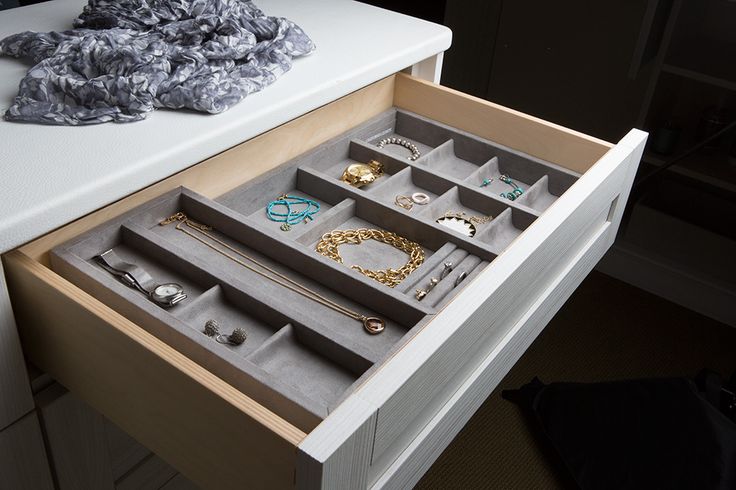 Jewelry drawer by California Closets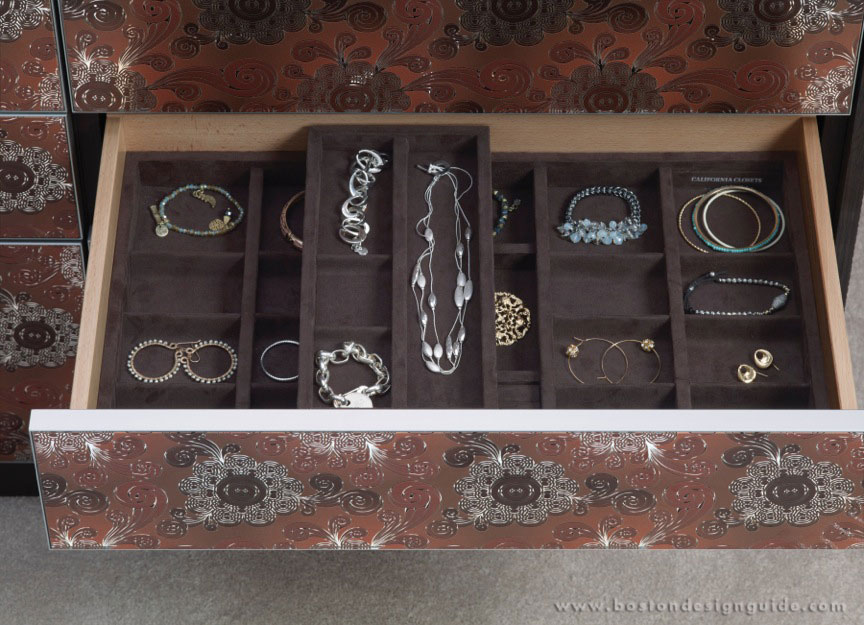 Jewelry drawer by California Closets