December 16, 2020 | Jaci Conry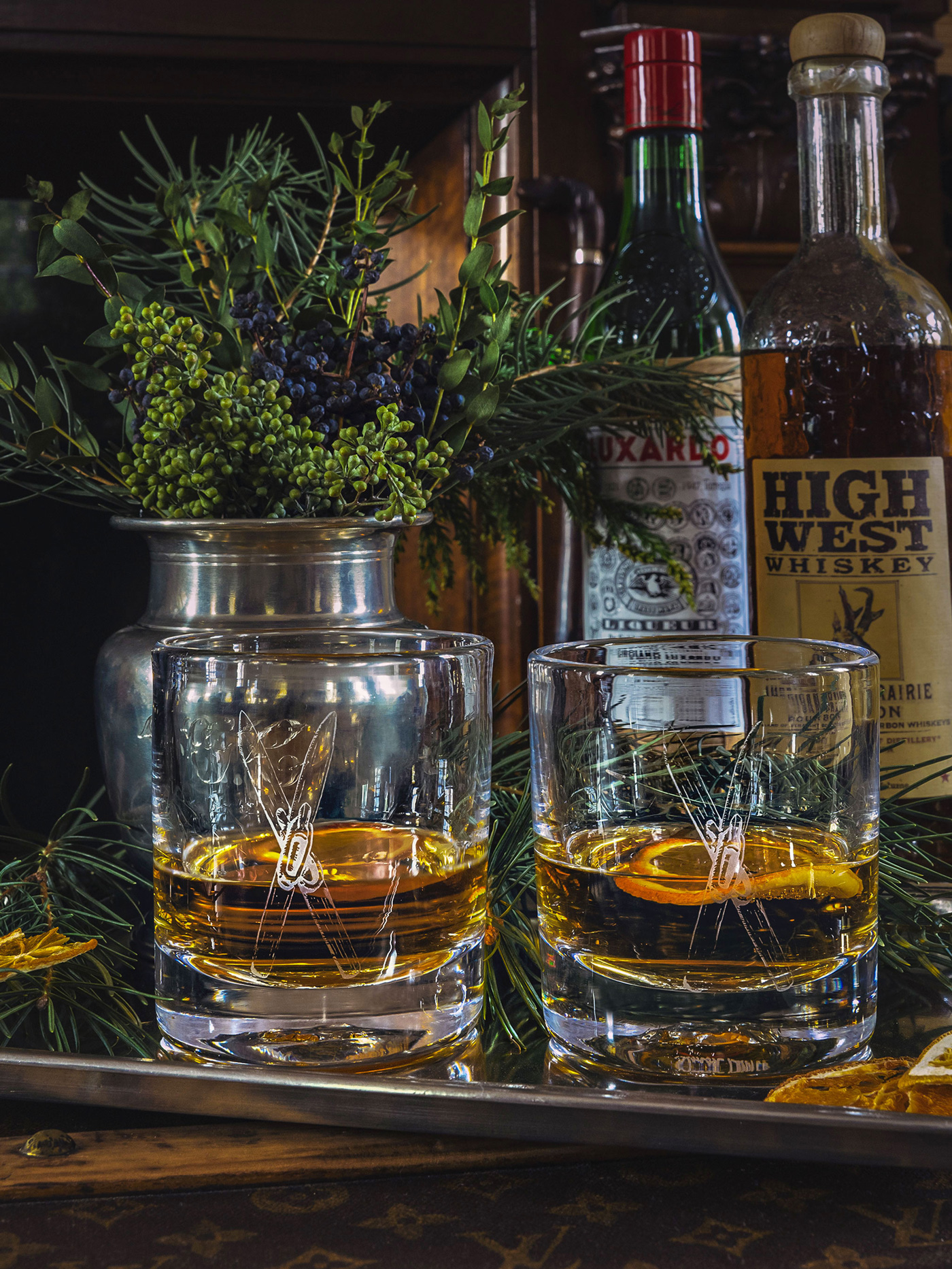 Weston Table founder & CEO, Dianne O'Connor, who is also an entertainer extraordinaire, wife and mother of five shares her tips for holiday decorating.
Use What You Have
Especially in 2020, when it's important to stay as close to home as possible, one of O'Connor's favorite decorating go-to's is to use what you already have. "Each holiday season, we look at the ornaments that we've collected over a half century and use some of them to create festive decor in the rooms where we will be spending the most time together," says O'Connor. One of the simplest things, and one that makes a big impact, is to use beautiful Simon Pearce or MATCH Pewter bowls and fill them with an assortment of ornaments and place them on the mantle, the coffee table, or as centerpieces on the dining table. "This is such an easy way to bring that festive holiday decor to many rooms in your home and have it mean something for those present and those who we want to remember during the holiday season."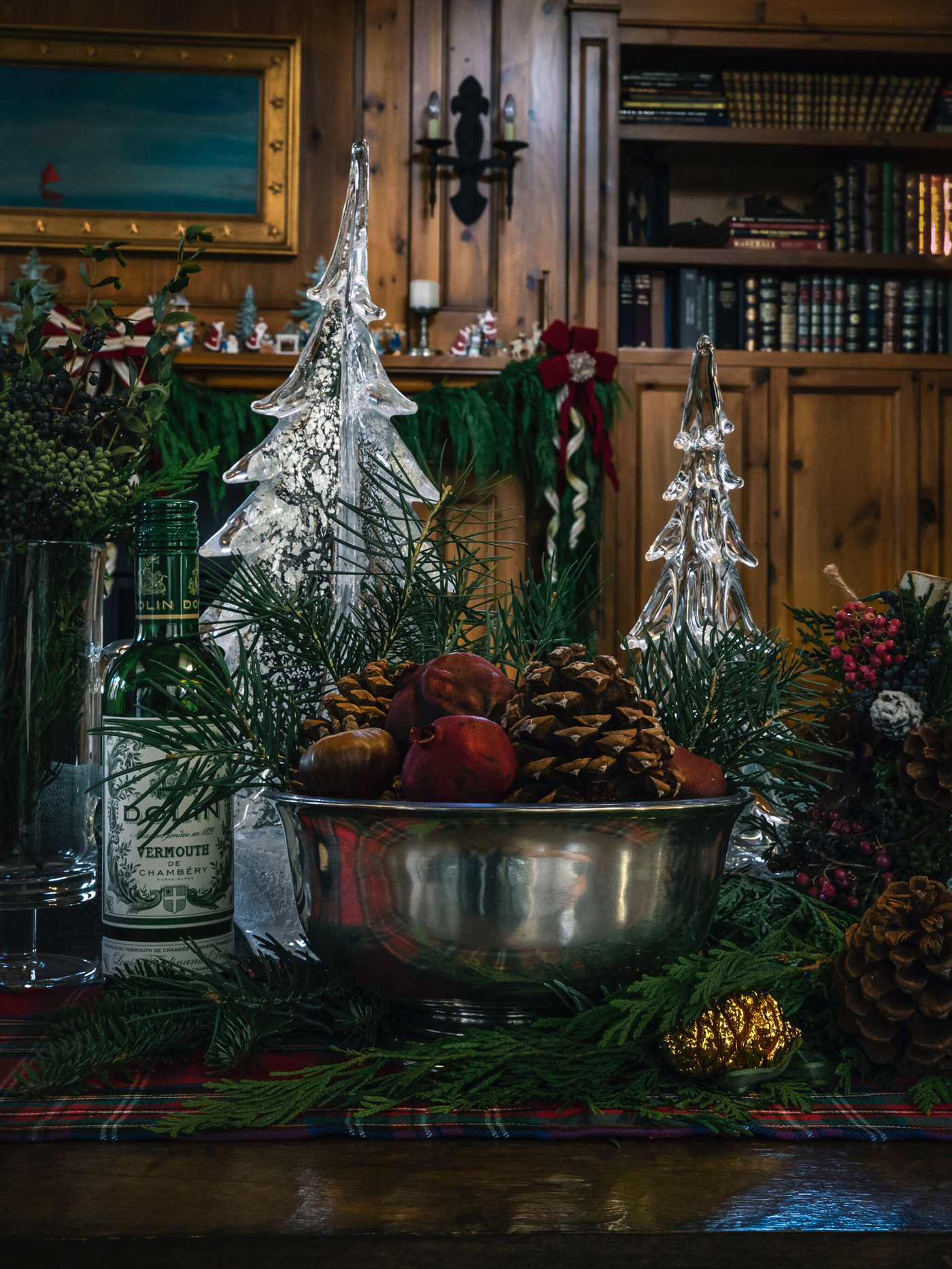 Celebrate Traditions
Traditions ground us and are worth celebrating and passing down to the next generation. "My family knows when I get out the Royal Stewart red plaid linens, that Christmas is just around the corner, and that it is time to transform the house: the smells, the colors, the decorations all root our family in the ways we have gathered to celebrate this special time of year," says O'Connor.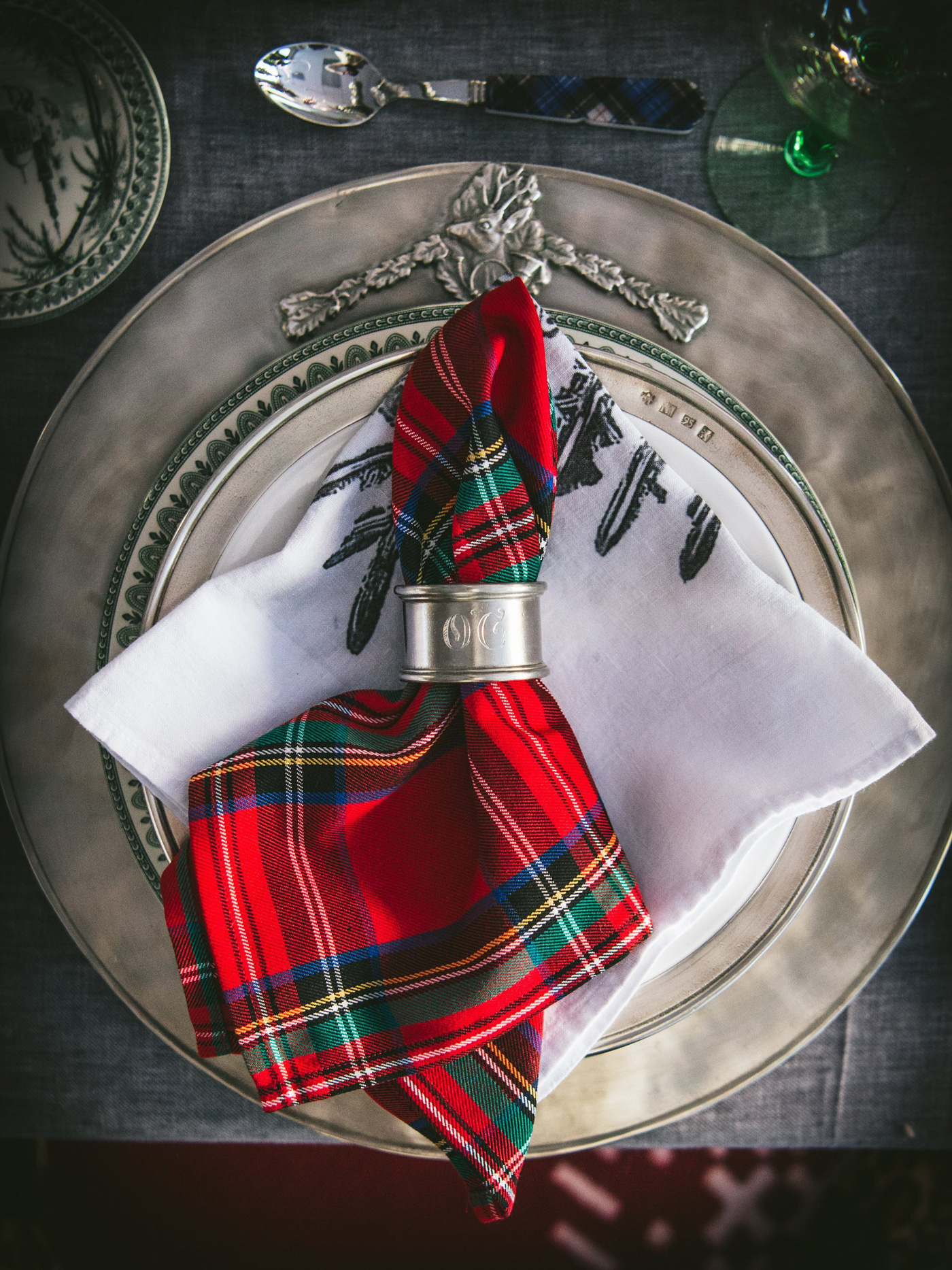 Embrace Nostalgia
A little bit of kitsch goes a long way. "Every family has those fun sentimental items that we decorate with that bring us back to our childhood. In my family it is the Retro Holiday Lantern - both the kids and adults love it defines nostalgia: a wintery wonderland that functions as a light and a snowglobe," says O'Connor. "We hang them in different rooms and on the covered porch to welcome guests." Whatever it is for your family, be certain to put them out this season, take a walk down memory lane, and enjoy the nostalgia they bring to the holiday season.
Tis the Season to Forage
"When I decorate for the holidays, I want to stimulate all the senses and evoke a feeling, one of the ways I do that is by bringing the outdoors in and using seasonal items to create a signature scent that wafts throughout the house," says O'Connor. "My collection of Simon Pearce Hurricanes is perfect for filling with seasonal garden inspiration. I put a pillar candle in the center, then I add my foraged greenery from outdoors, and some dried citrus slices, cloves, and cinnamon sticks, all the wonderful seasonally available scents of Christmas." Fresh cranberries last for weeks and add a glorious seasonal pop of color.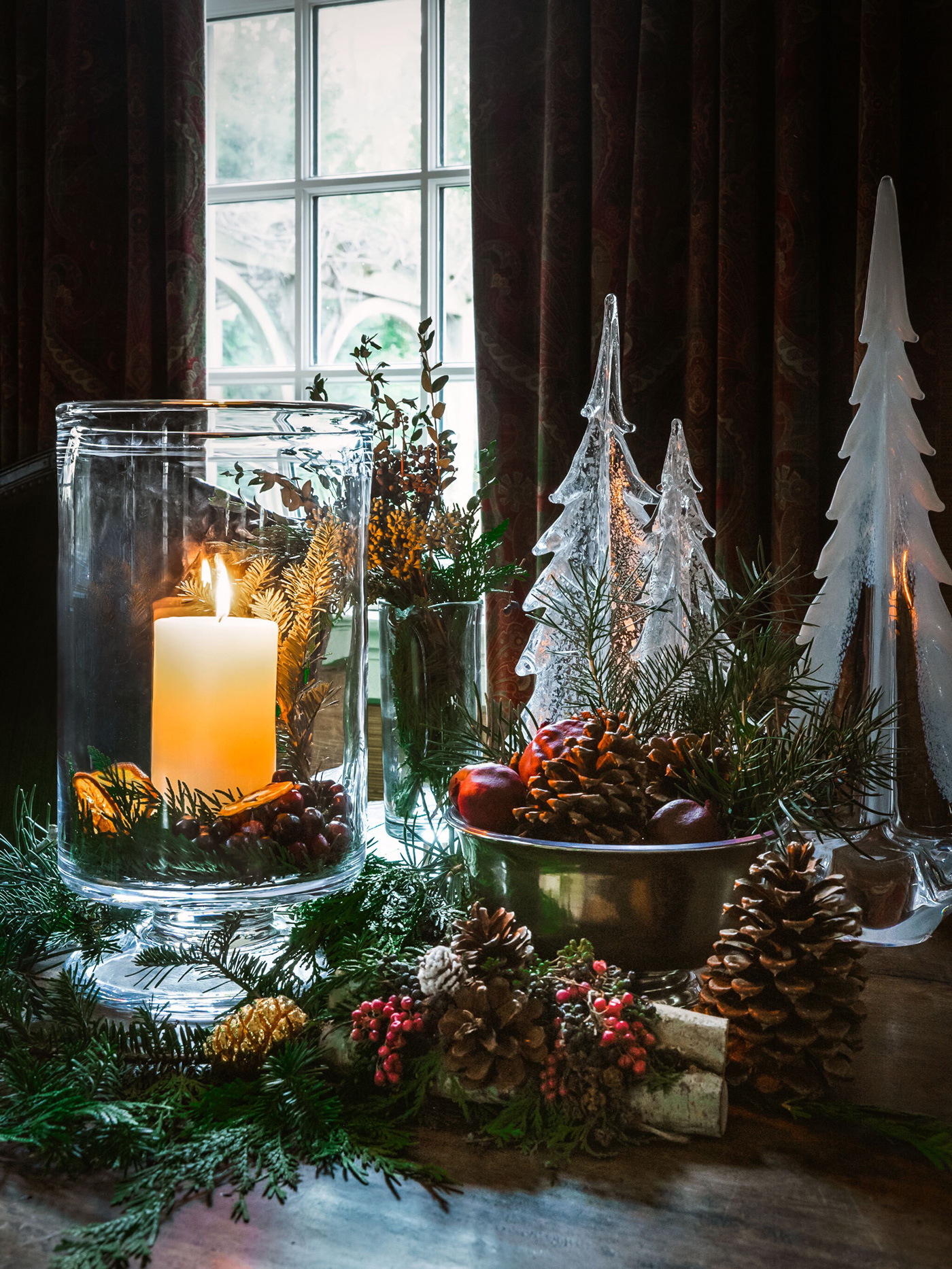 Have Fun
Decorating for the holidays should be fun. "When it's time to get the holiday bins out of storage and start decorating, the first thing I do is put on a nice holiday playlist, it gets me in the mood and always puts a smile on my face," says O'Connor. "The second thing I do is to make a nice holiday cocktail or mocktail." This year, her go-to is the Satsuma Seedlip Grove 42, a lovely citrus-based cocktail made with ginger beer (and with or without alcohol). Be sure to rim the glasses with sparkling sugar, a nice trick to keep the little ones engaged and enjoying the decorating festivities.