July 19, 2017 | Carly Stewart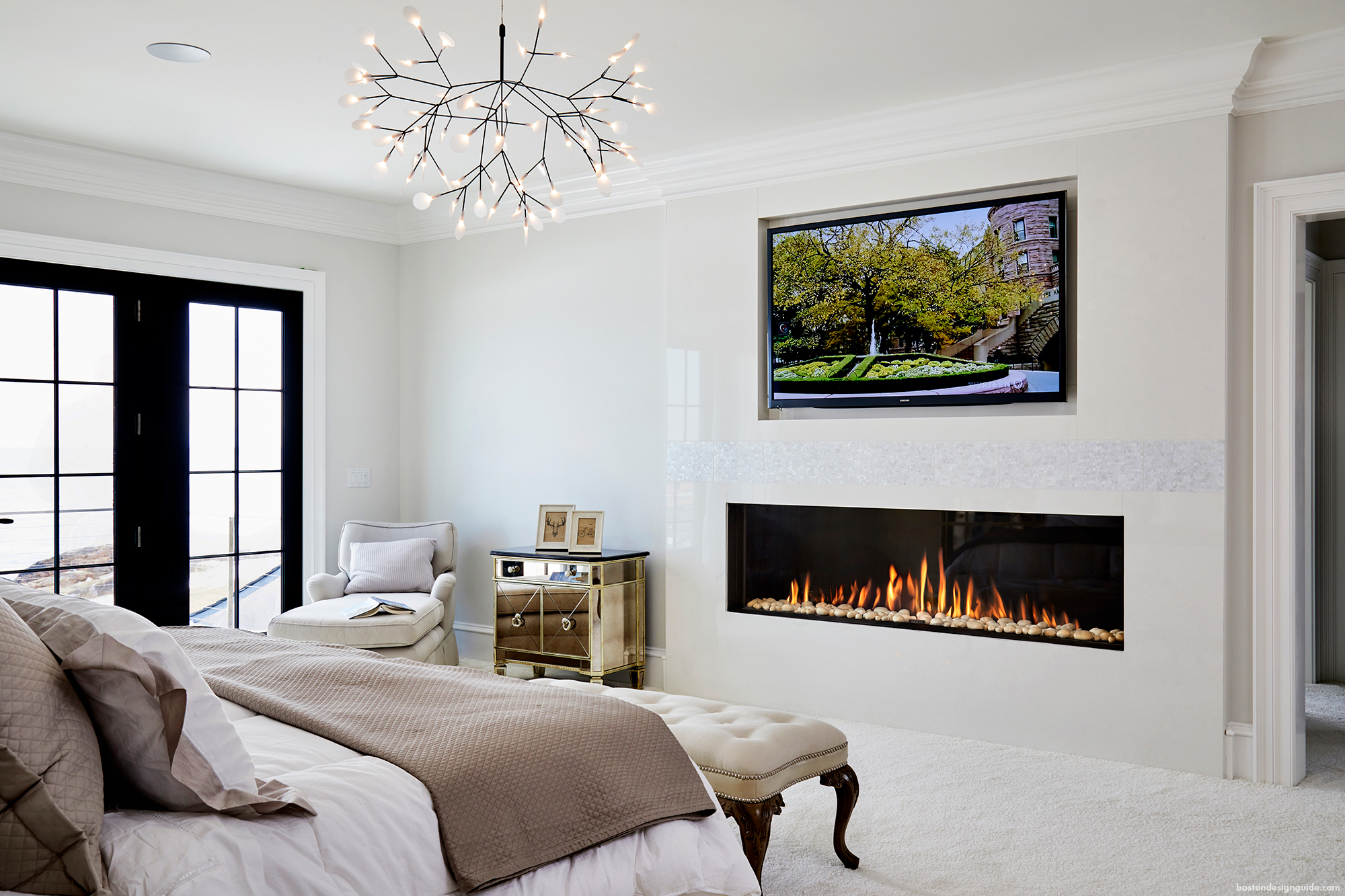 Add a flair to your home with a statement piece. Literally. Contemporary fireplaces by Ortal heat up your home's interiors in temperature AND in taste.
"Let design drive your decision. Think through what you want to do around the fireplace and how you want to use the room." – Spencer Lowe of Ortal USA
The direct-vent gas fireplaces are created with new fireplace construction technology making it possible to integrate the structure into your home without disturbance to your original space.
"You want to look for 'cool wall' technology, which makes a fireplace as versatile as possible. Ideally, you should be able to have cabinets right next to the fireplace, and even place artwork above it." – Spencer Lowe
Lowe grew up in construction working for contractors in high school and on to construction management for his career. In 2011, Lowe moved to the fireplace industry as he enjoys the mechanics and the artistry involved. "I am always fascinated to see what they inspire architects and designers to do."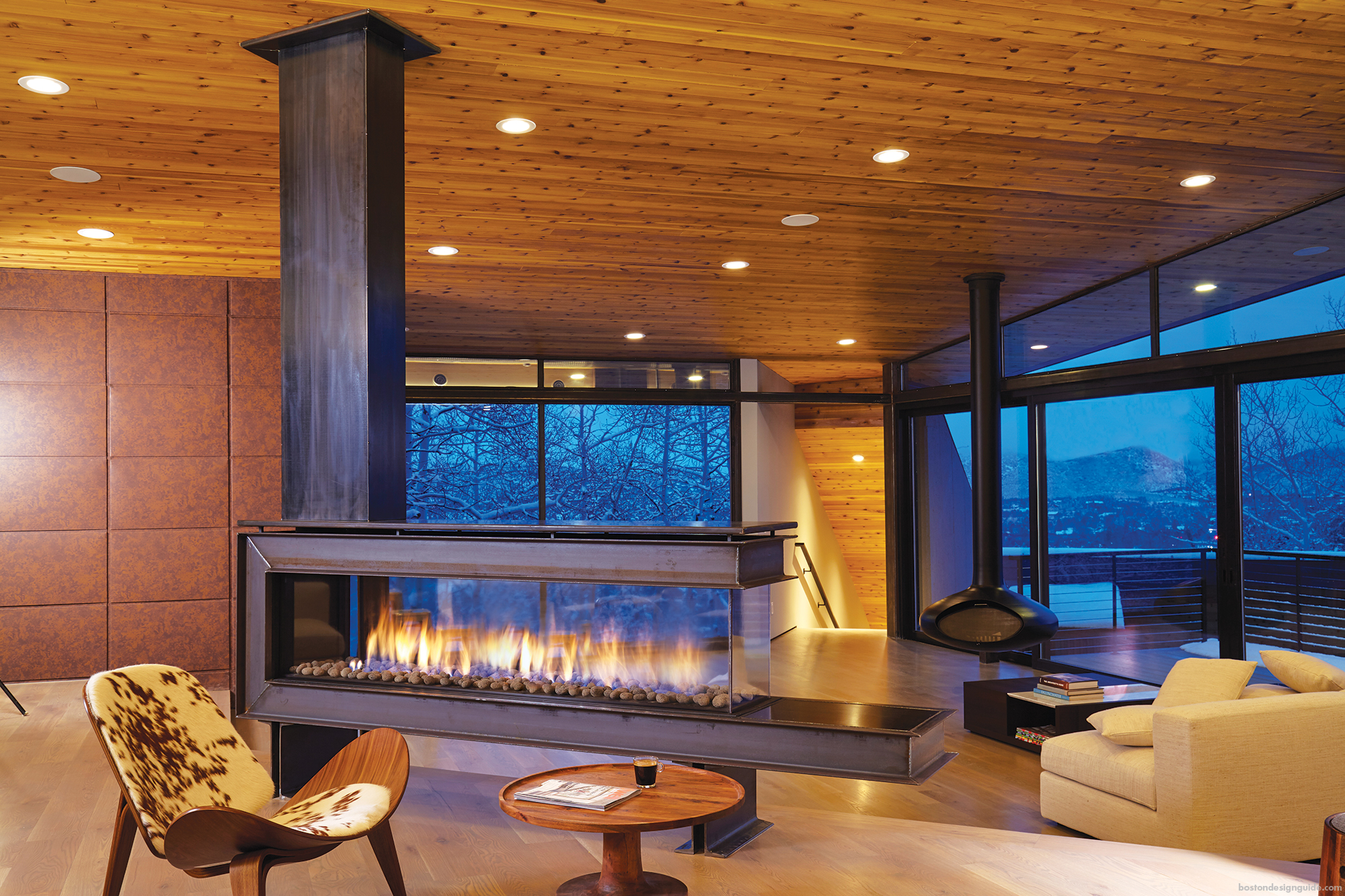 The European fireplace design trend of bold, modern gas structures is being seen more in the U.S. Beyond the luxurious heating aspect, these fireplaces work as a focal point that bring beauty to the home.
Lowe offers tips to choose the best fireplace fit for your space.
1. Choose the Location
Where do you want your fireplace? Gas direct-vent fireplaces can be placed into an exterior or interior wall, or can stand alone with an exposed stovepipe.
For a fireplace in two adjoining rooms, Lowe suggests installing a two- or three-sided enclosed-glass fireplace. This will create a dramatic see-through effect.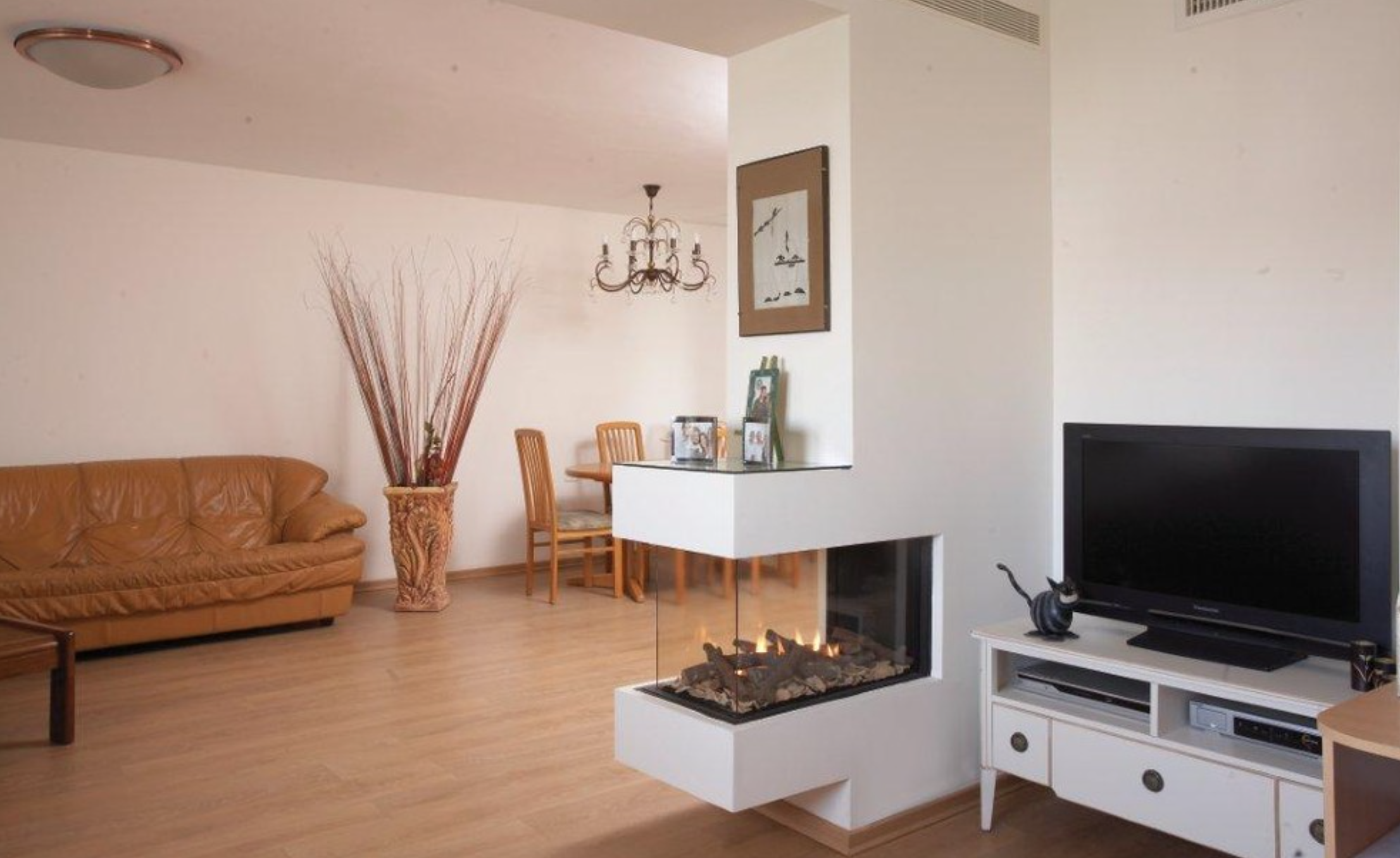 (above) This contemporary fireplace heats both rooms while taking up very little space.
2. Consider the Surrounding Space
What other features, if any, will be adjacent to your fireplace? 'Cool wall' technology allows artwork or even a TV to be placed above the fireplace (with a required clearance of 12 inches), as well as, shelving or cabinetry structured on either side without harm.
"Having a fireplace in the wall doesn't have to limit your use of space," Lowe says.
3. Factor in Installation Costs
Include installation costs when determining your budget. These costs vary greatly depending on where you want your fireplace and what type of model you choose.
Lowe recommends looking into stand-alone units if you are looking for a fireplace that does not take on a lot of renovation to the home (Such as the fireplace seen below). "Another way to save money on construction costs is to select a fireplace that's already fully insulated to protect the existing walls."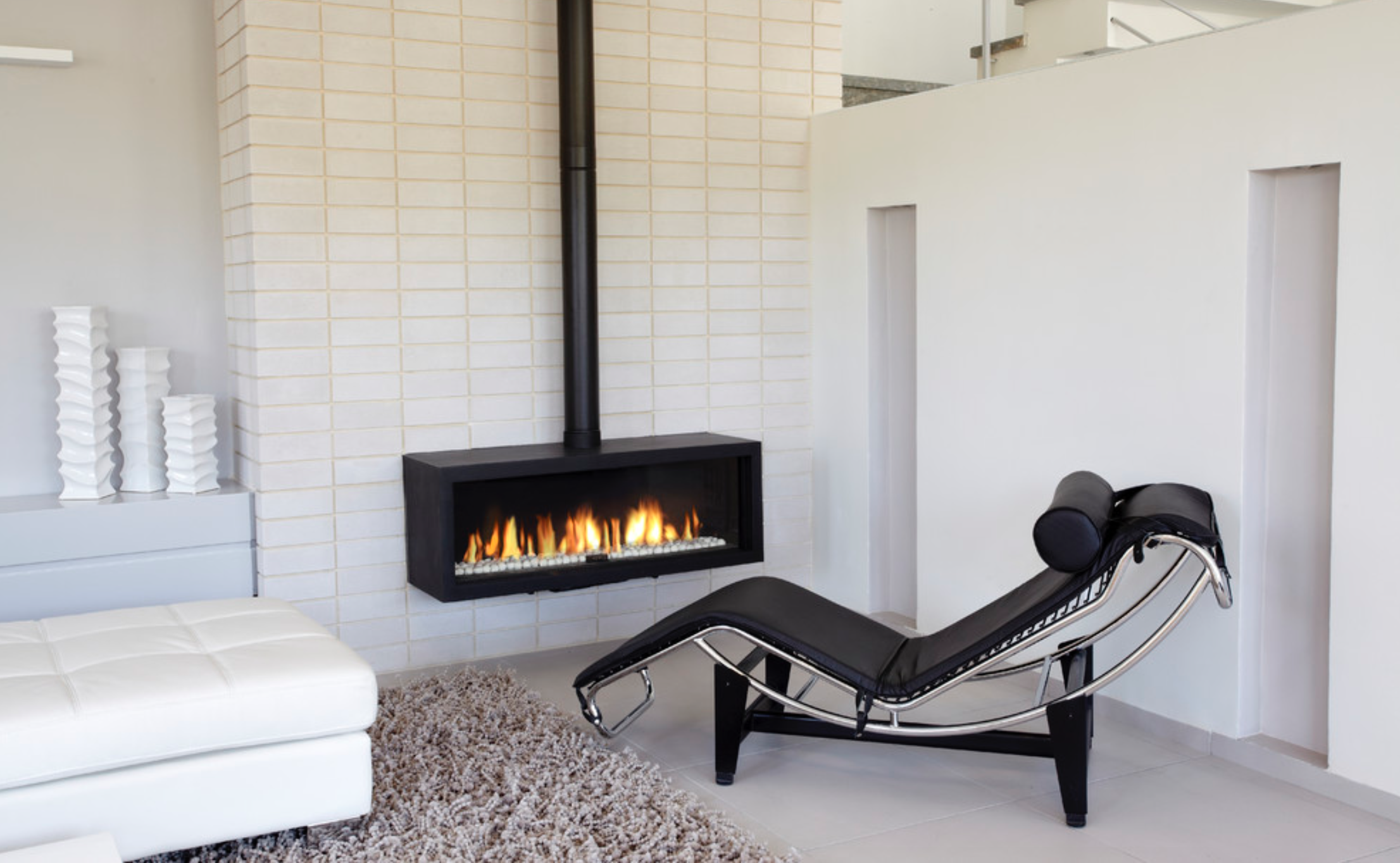 Learn more about Ortal's luxury fireplaces.