May 6, 2019 | Sandy Giardi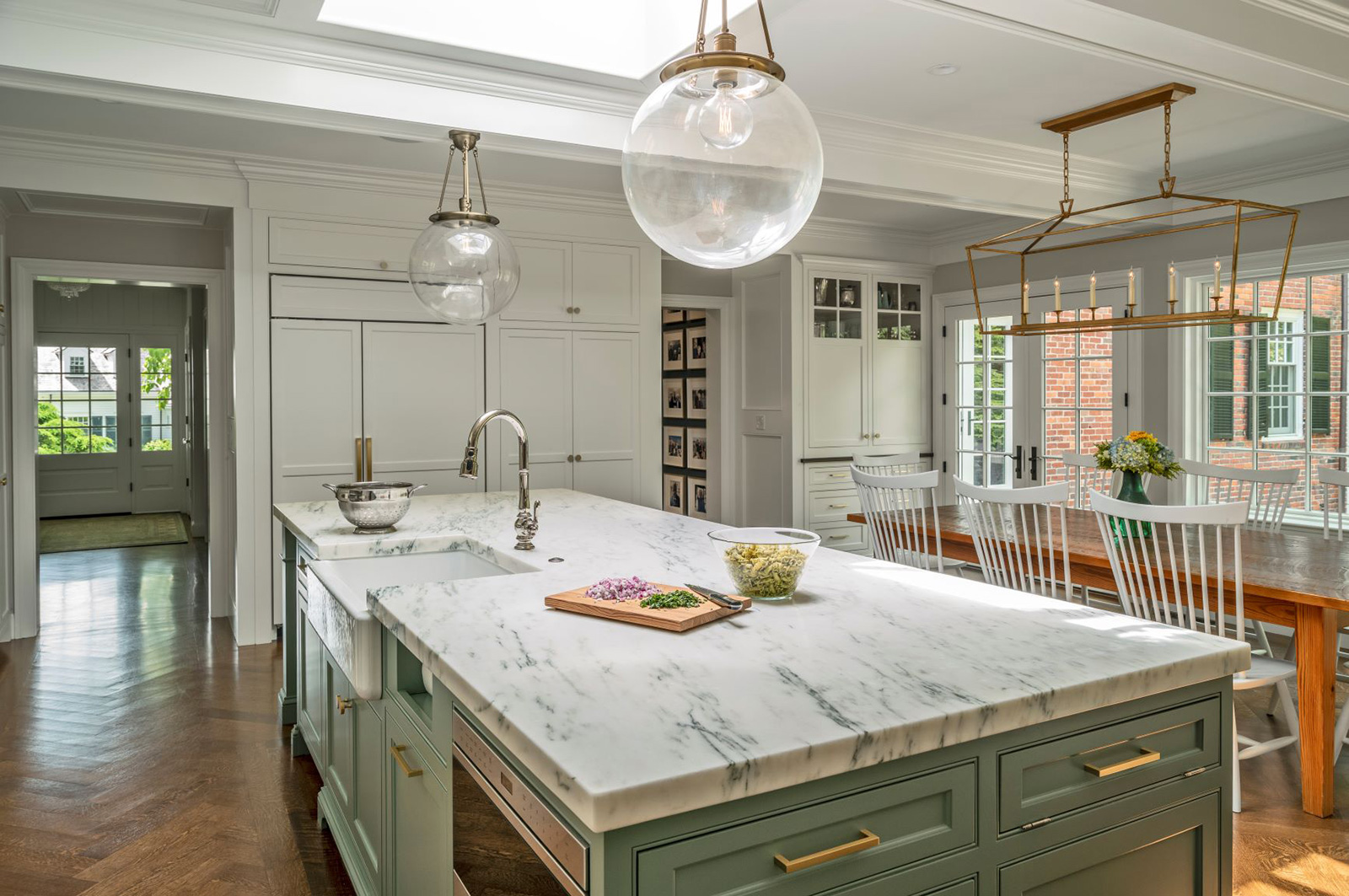 "When it comes to choosing kitchen and bathroom countertops, TV's home improvement shows would have you believe that granite is the only option," says President Jose Moraes of Onyx Marble & Granite. Not so. Hearty quartz is also a popular choice, and luxurious marble, with its timeless look of beauty, has also had a recent renaissance. Which stone is for you? The professionals at Onyx Marble & Granite, who specialize in the fabrication and installation of custom stonework, explore the virtues of each for a proper countertop comparison.
GRANITE
Granite has a look "that exudes classic elegance while also offering outstanding durability," says Moraes. Chosen correctly, granite countertops can be the last set of surfaces your home will need. They are likely to look as stellar in decades to come as they do at first delivery.
The Merits...
• Long-lasting color that won't fade
• Highly durable, resists scratches and cuts
• Withstands high heat from pots and pans  
• Easy to clean when sealed correctly
The Look...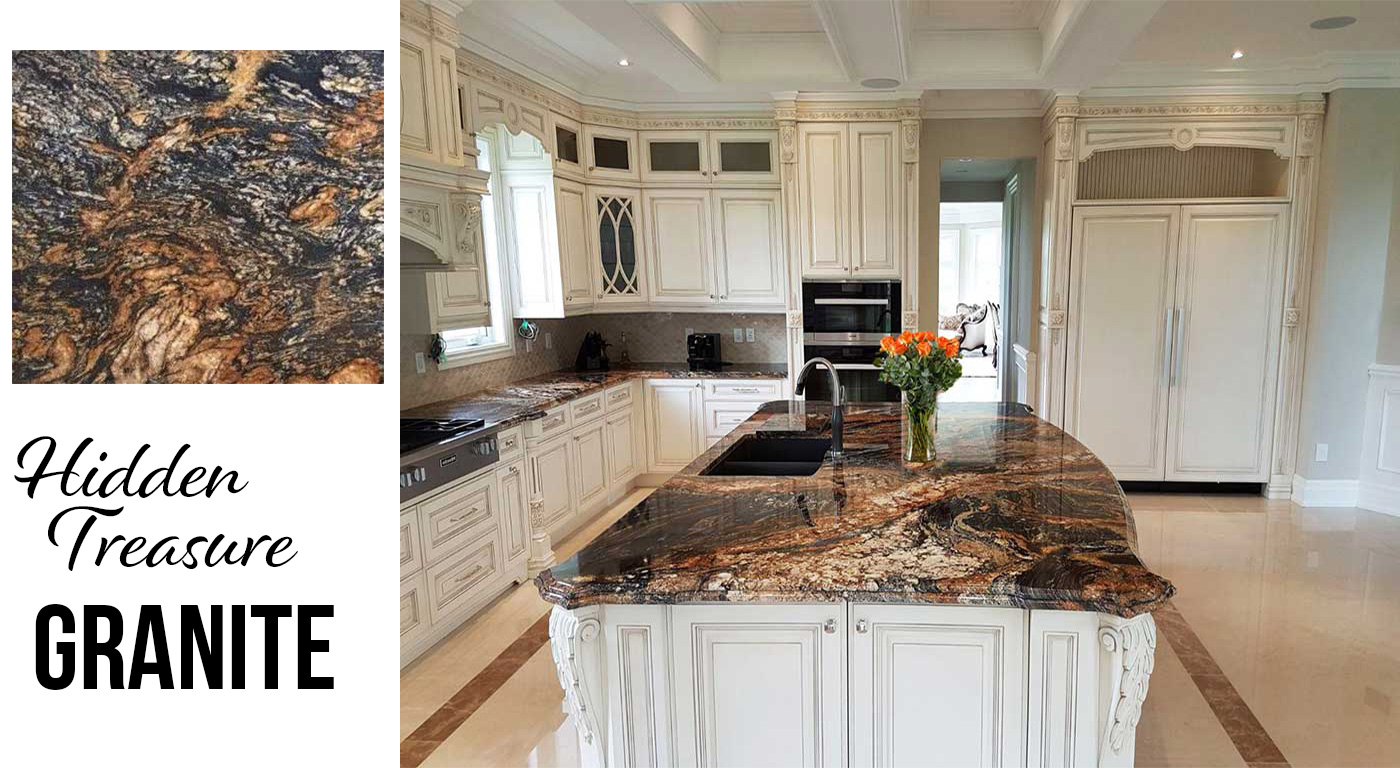 Quarried in Brazil, Hidden Treasure Granite boasts rich gold, cream, and swirls of gray and black veining. It is ideal for countertops, and striking in mosaics and architectural elements, says the Onyx pros; think exterior and interior wall and floor applications, stairs and windowsills. Granite is also a natural in the landscape, and can be used in fountains, pools and wall capping.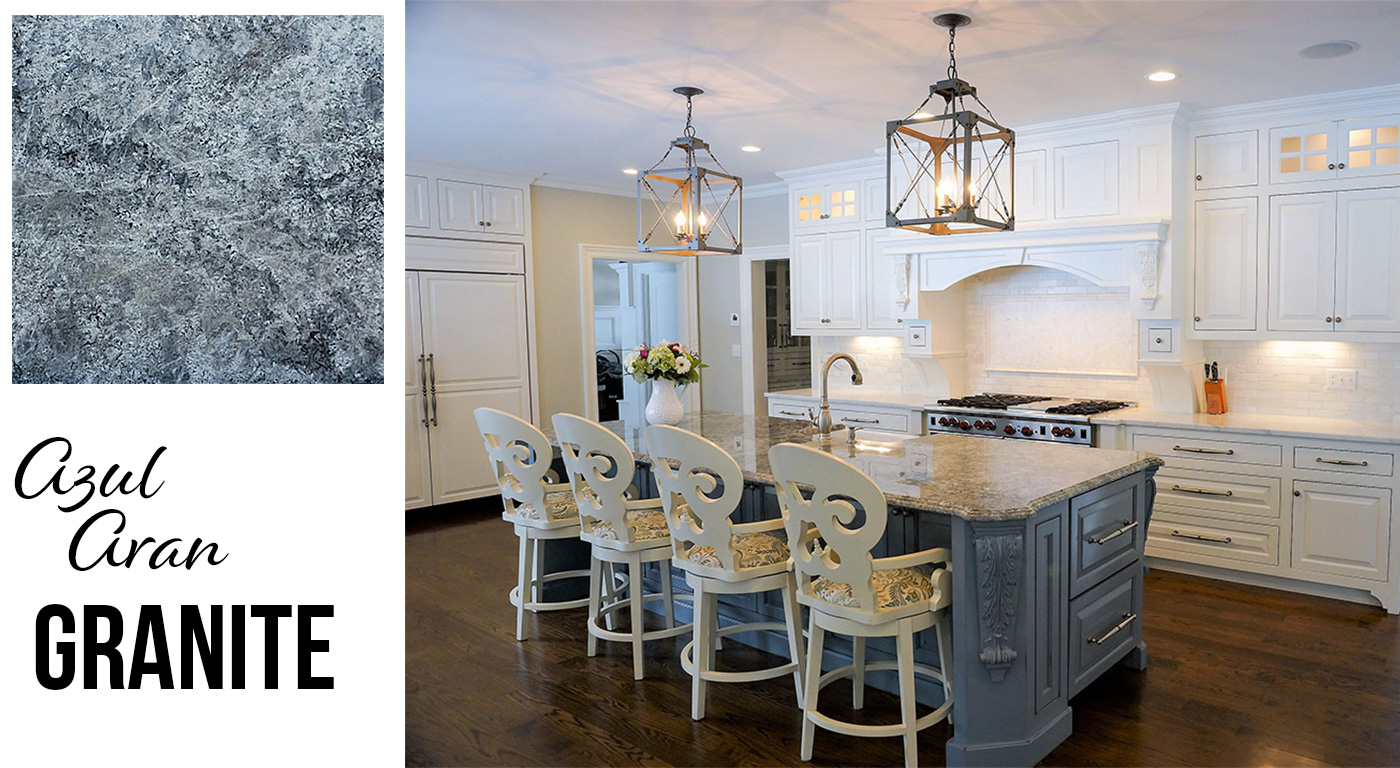 Azul Aran granite, which hails from Northern Italy, features a blue base, unique gray veining, due to large mineral deposits, and a lot of variation. Onyx Marble & Granite suggests pairing the versatile stone with gleaming white cabinets, polished silver accessories, stainless steel appliances and a gray tile floor for a modern, clean-lined look, with gray or blue cabinets to draw out the hues in the veining, or with natural wood for a "country kitchen" look. 
MARBLE
Not only attractive, marble countertops are a great investment, maintains Moraes. Marble conjures a look of European sophistication that will never go out of style. Its beauty is so singular that it becomes a defining feature in the spaces it inhabits, which often require little to no other embellishment.
The Merits/Minuses...
• Increases the value of your home
• Long-lasting durability that stands the test of time
 • Well-suited to bathrooms
• Will not catch fire or burn even when exposed to high heat
• Susceptible to stains unless sealed properly
The Look...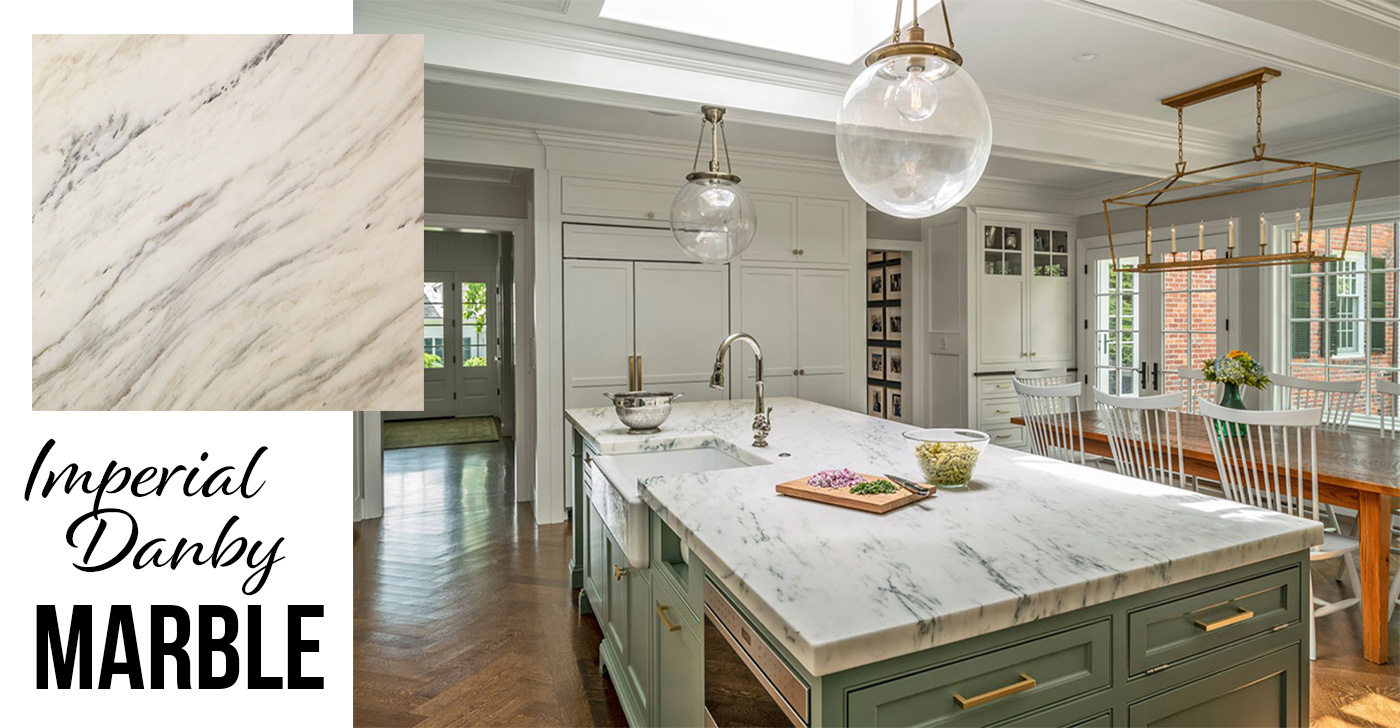 Often compared to Calacatta Gold, Imperial Danby Marble, mined from deep within Vermont's famed Danby Marble Quarry, is the rarest and most coveted stone in the quarry. It is noted for its exquisite striations of soft gray and gold and light to medium veining, and is a "beautiful choice for countertops, walls, flooring, fireplace surrounds and more," says Moraes.  
DID YOU KNOW? Danby Marble Quarry in Vermont's Dorset Mountain was the first marble quarry in the United States and is the largest underground quarry in the world.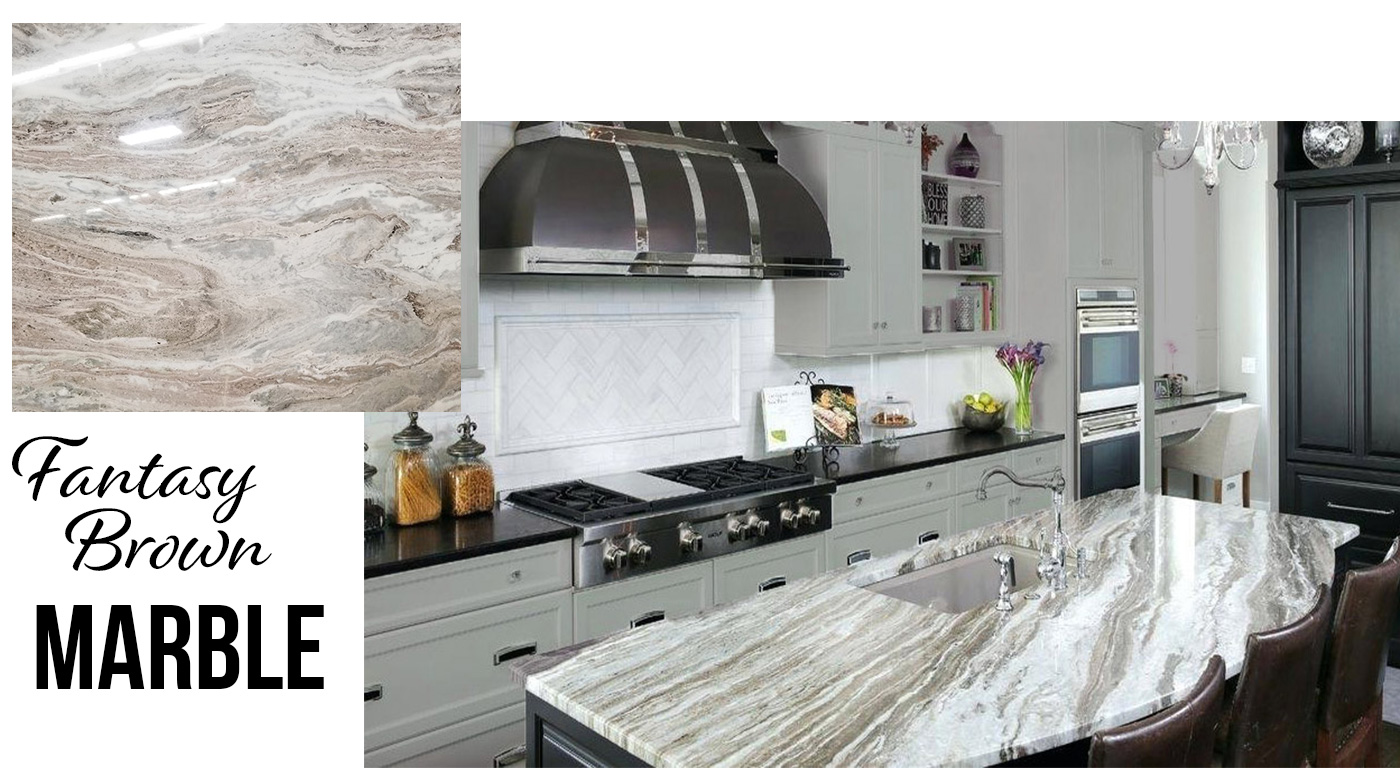 Quarried in India, this semi-quartzite or very hard marble, has a rich color, soft veins and "a shadowy variance between its waves that create the illusion of ridged texture," says Moraes. It's a darling of both designers and homeowners, available through authorized distributors only, which adds to its exclusivity and allure. It reads as a super exotic yet is a great value, and lends itself to countertops and bartops, bathrooms, walls and even flooring.
ENGINEERED QUARTZ
Comprised of 93% natural quartz—one of the earth's strongest minerals—and 7% resin, quartz is a durable engineered stone that is an ideal material for countertop design. Moraes loves quartz for its eye-catching colors and looks, a spectrum that runs from hues like fire-engine red to apple green, anchors like browns and blacks, to neutrals like cream and gray, and everything in between. "Many designs include recycled glass or metallic flecks to add extra interest and beauty," he says.
The Merits...
• A wide variety of colors and looks
• Low-maintenance; easy to clean and never need to be sealed
• Antimicrobial surface resists odor-causing bacteria, mold and mildew
The Look...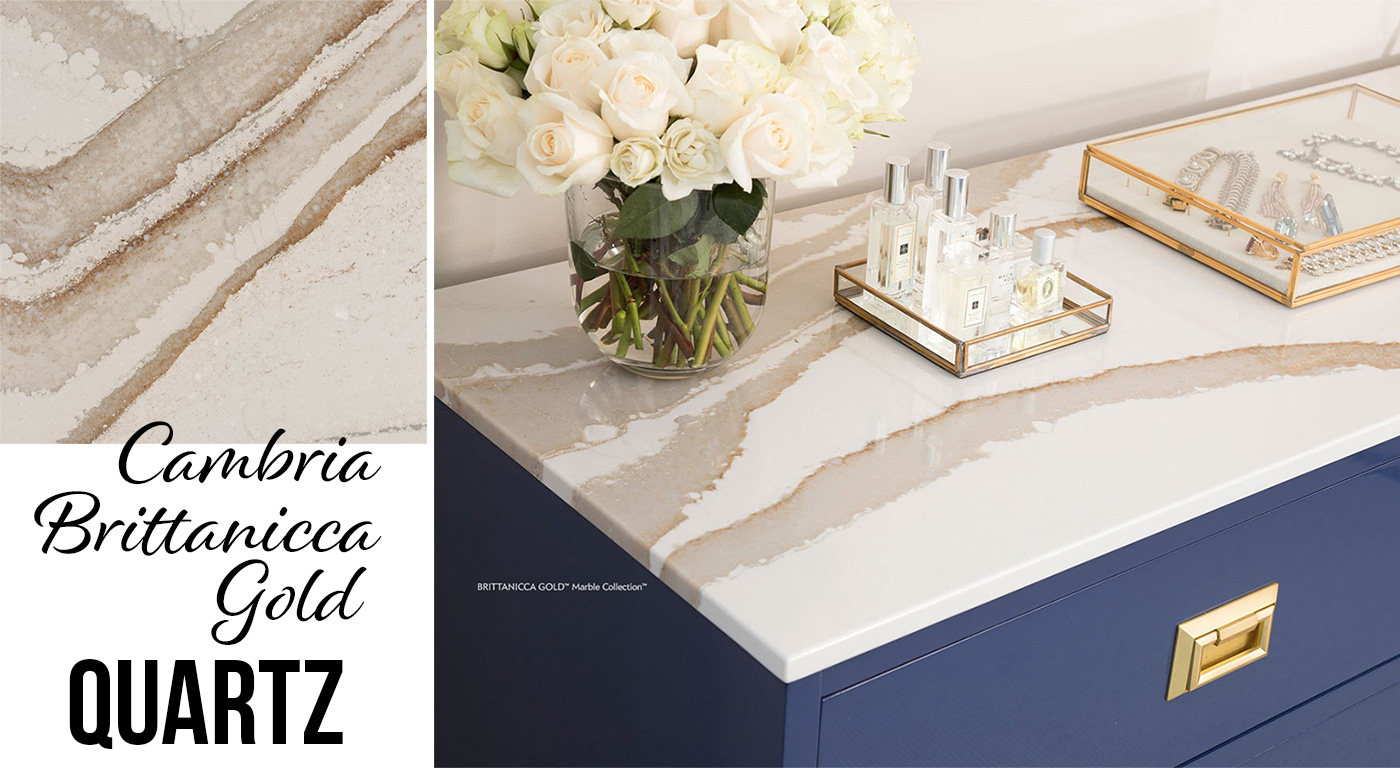 Cambria's Brittanicca Gold is a marble-like alternative for interiors that call for a classic, luxurious surface. A serene white backdrop sets the stage for ribbons of warm earth tones and soft bands of copper, gold, fog and translucent greige (somewhere between gray and beige). Its broad veins don't overwhelm and are easy on the eye.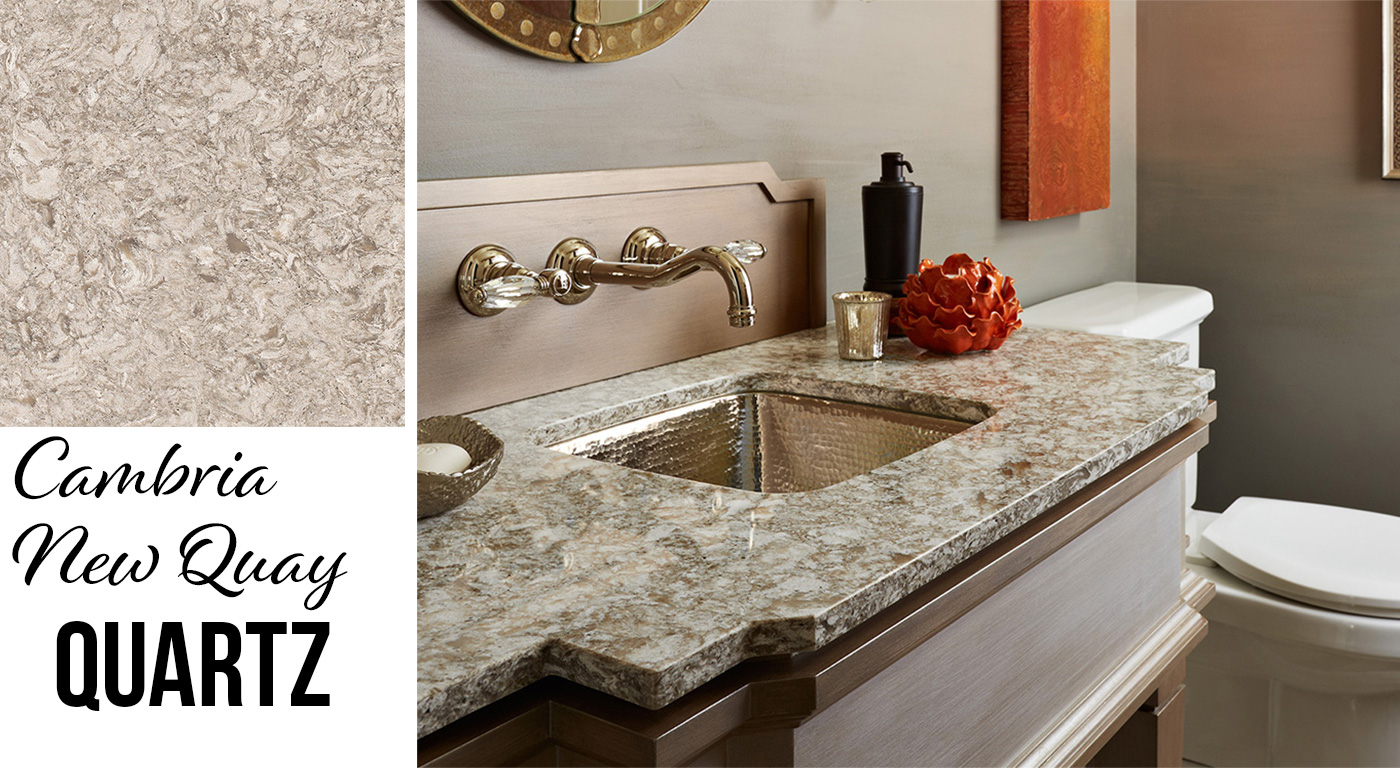 Named for a Welsh seaside resort town, New Quay's foggy grays are enriched by glints of silver and black. Its consistent, small pattern works well in both residential and commercial installations. Onyx Marble & Granite suggests pairing Cambria's New Quay with deep brown or white cabinetry.