April 9, 2018 | Sandy Giardi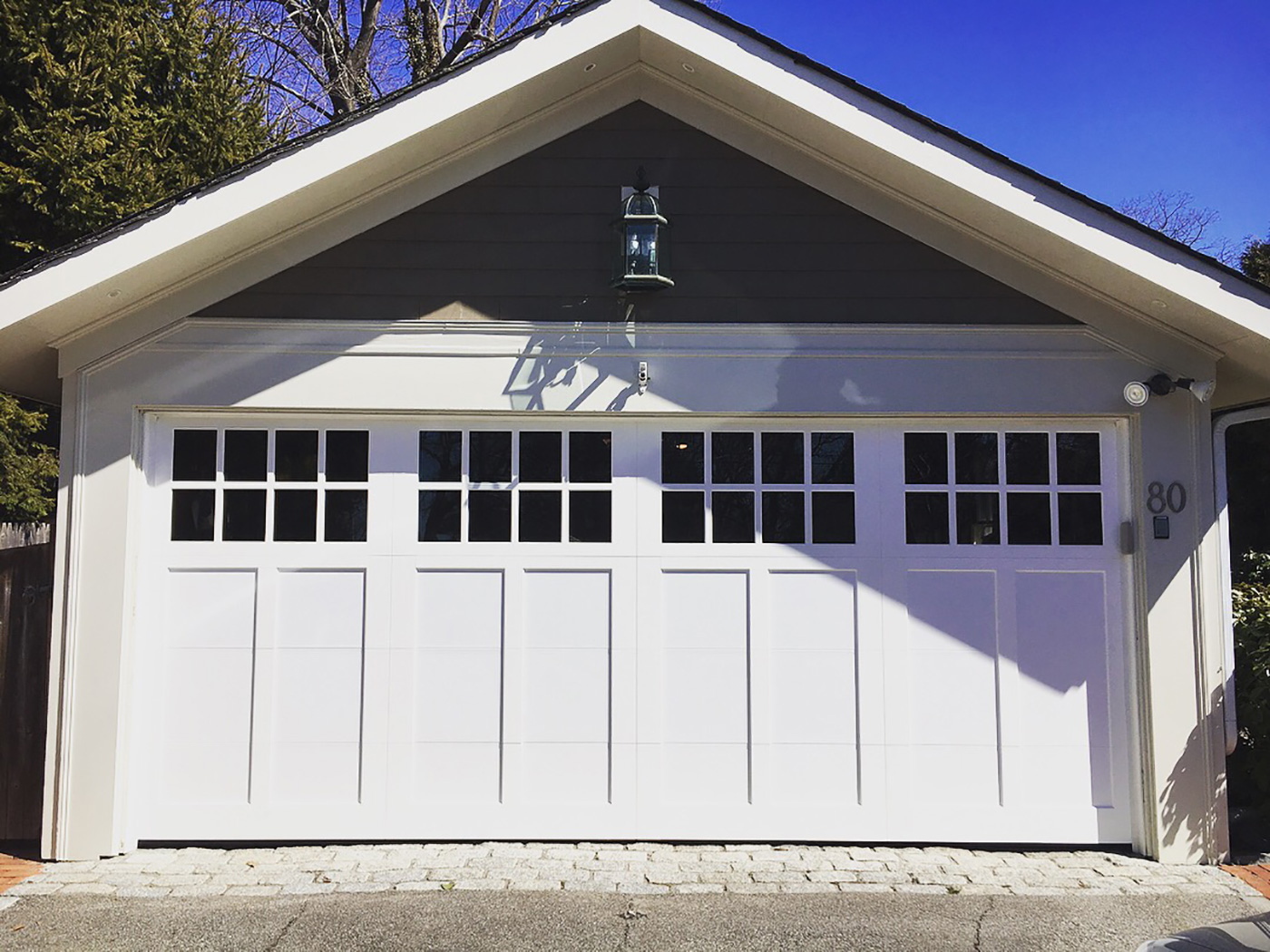 As your home's single largest opening, a renovation to your garage doors gives your entire home an instant facelift and ups the curb appeal significantly.
Most people don't think twice before renovating the kitchen or the bathroom, but some guests to your home never see those areas, explains Eric Euell, business manager of Garage Headquarters. Nearly everyone catches a glimpse of your garage, as do neighbors and passersby. 
Garage Headquarters has custom garage doors in styles ranging from carriage house treatments to traditional and modern looks, and all will refresh your property. Consider this transformation…. Here a Medfield home swapped out their tired garage doors (which looked to be on the receiving end of a barrage of hockey pucks) to those from Garage Headquarters' Roaring 20s Collection.
The home now boasts a fresh and attractive new bearing, with garage doors that have the look and feel of wood without the upkeep, as they're made of Versatex, a PVC trimboard. The white doors are also etched with a beadboard design for added interest and a traditional touch that suits the windows overhead. Talk about a successful spring cleanup!