October 6, 2021 | Jaci Conry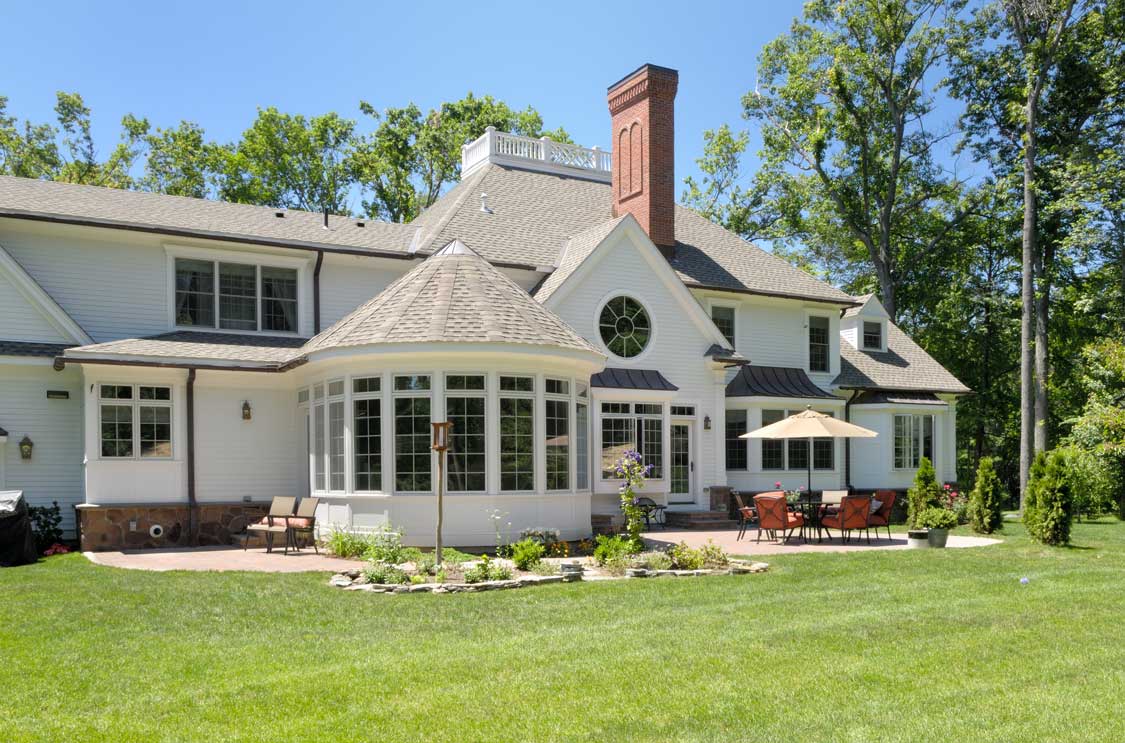 Laplante Construction sheds light on current window trends.
There are more options for window aesthetics than ever before. We sat down with Bill Laplante, president of Laplante Construction, to discuss the different types of windows his firm has recently installed on residential projects.
A rounded dining area features windows on three sides (shown above). "To expand the height of the windows, we installed transom windows above the linear casement windows," says Laplante. "Rather than just extending the height of the glass on the casement windows, the addition of the transom adds some architectural interest."
A circular shaped feature window is located in a large great room. "The window is high up, about ten feet off of the floor," says Laplante. "It brings a lot of light into the space."
This home also features three boxed windows that project from the house. "Doing this accommodates an interior feature, such as a shelf or window seat," says Laplante.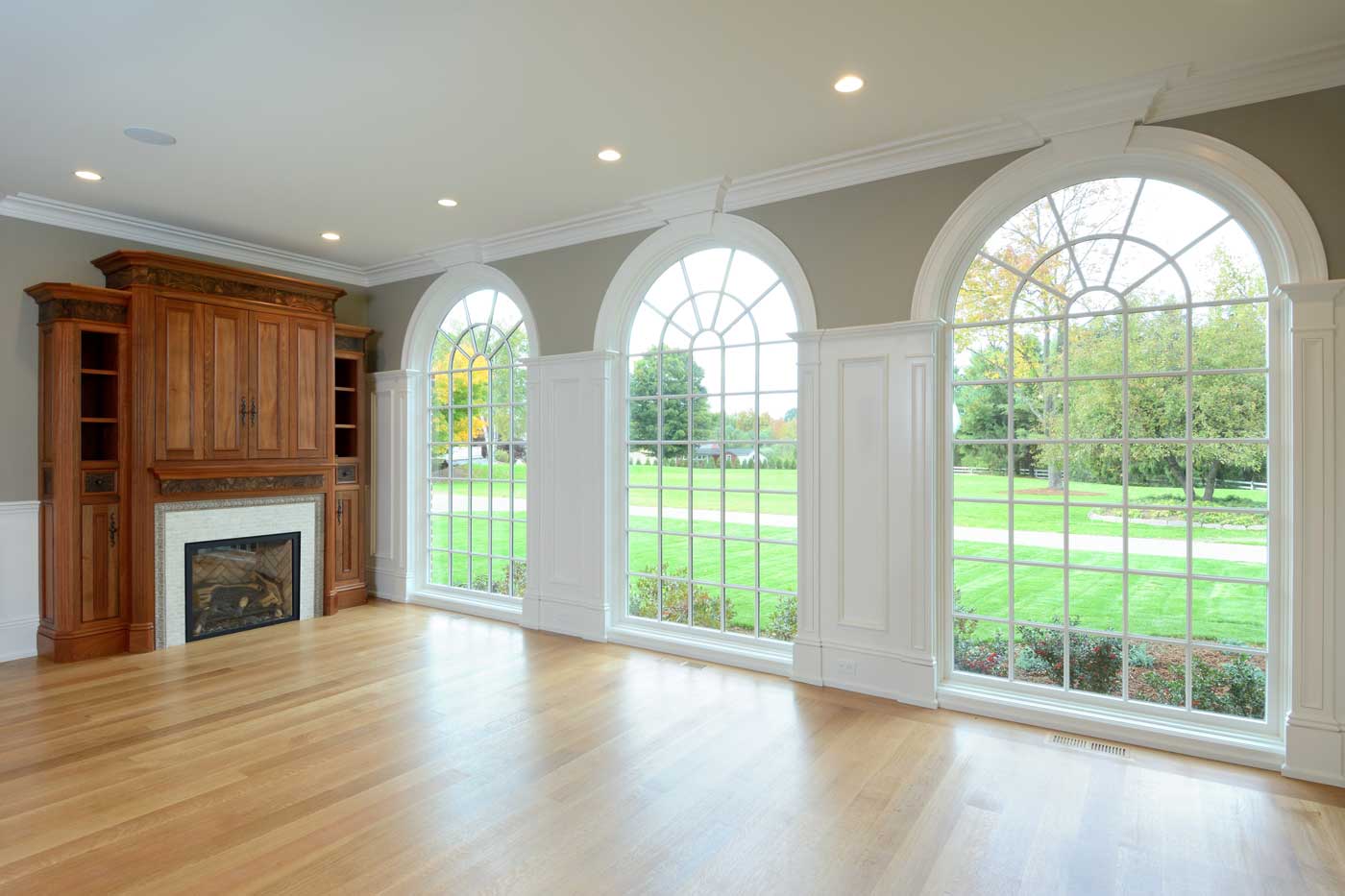 Three Springline single-hung windows that stretch from floor to ceiling are arranged in a row in this spacious room. "This type of window really maximizes light, and because it's located so close to the floor, it needs to be made out of tempered glass for safety reasons," says Laplante.
In a lofted room, like this second-floor family room, an oval shaped window adds architectural distinction on the interior as well as on the exterior of the home.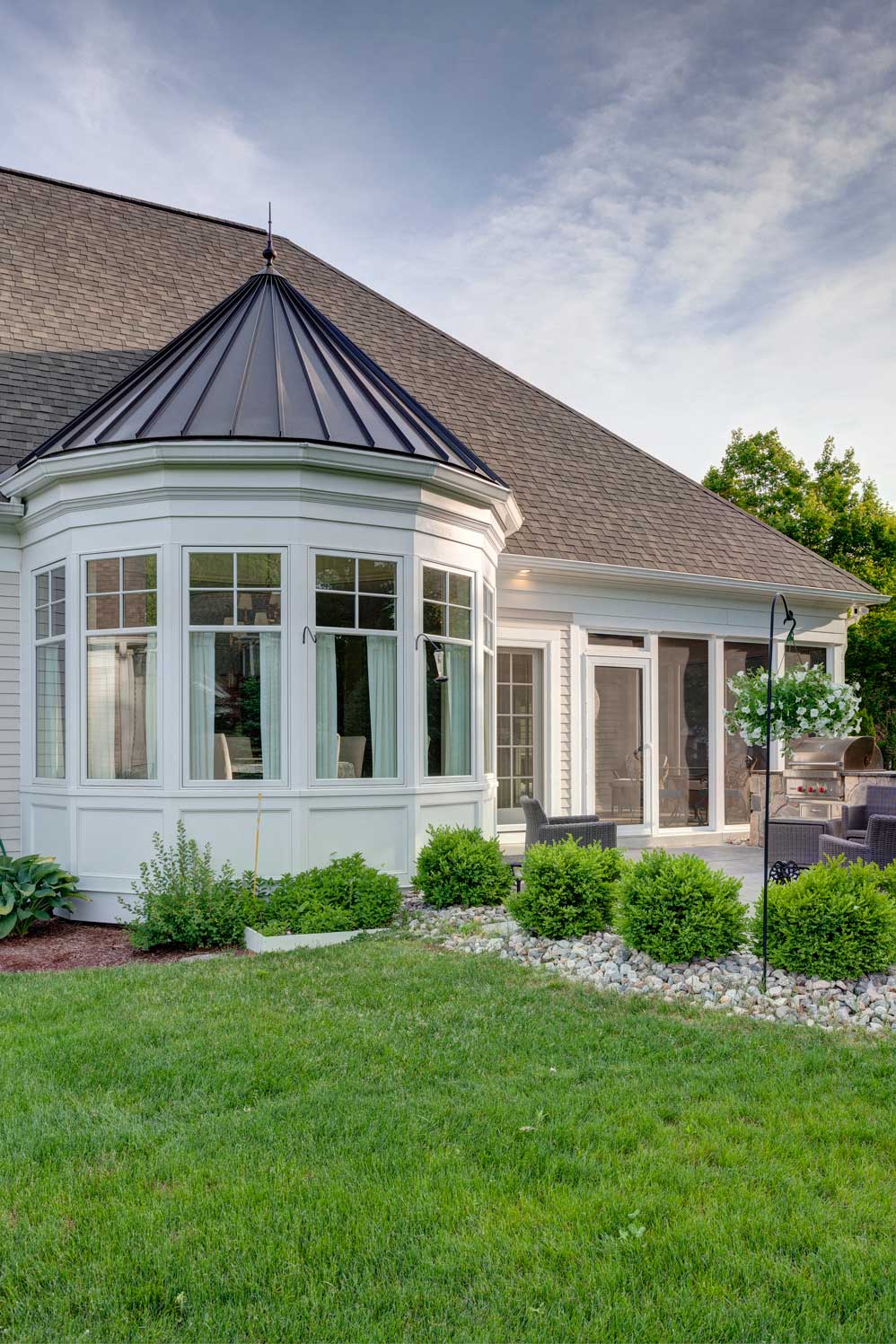 Here, rather than use transom windows at the top, continuous elongated windows were installed. "The grill was used only in the top portion of the window to break up the glass and add distinction," says Laplante. "More and more people are reducing the number of grills—or not using them at all—in their windows so the view isn't interrupted."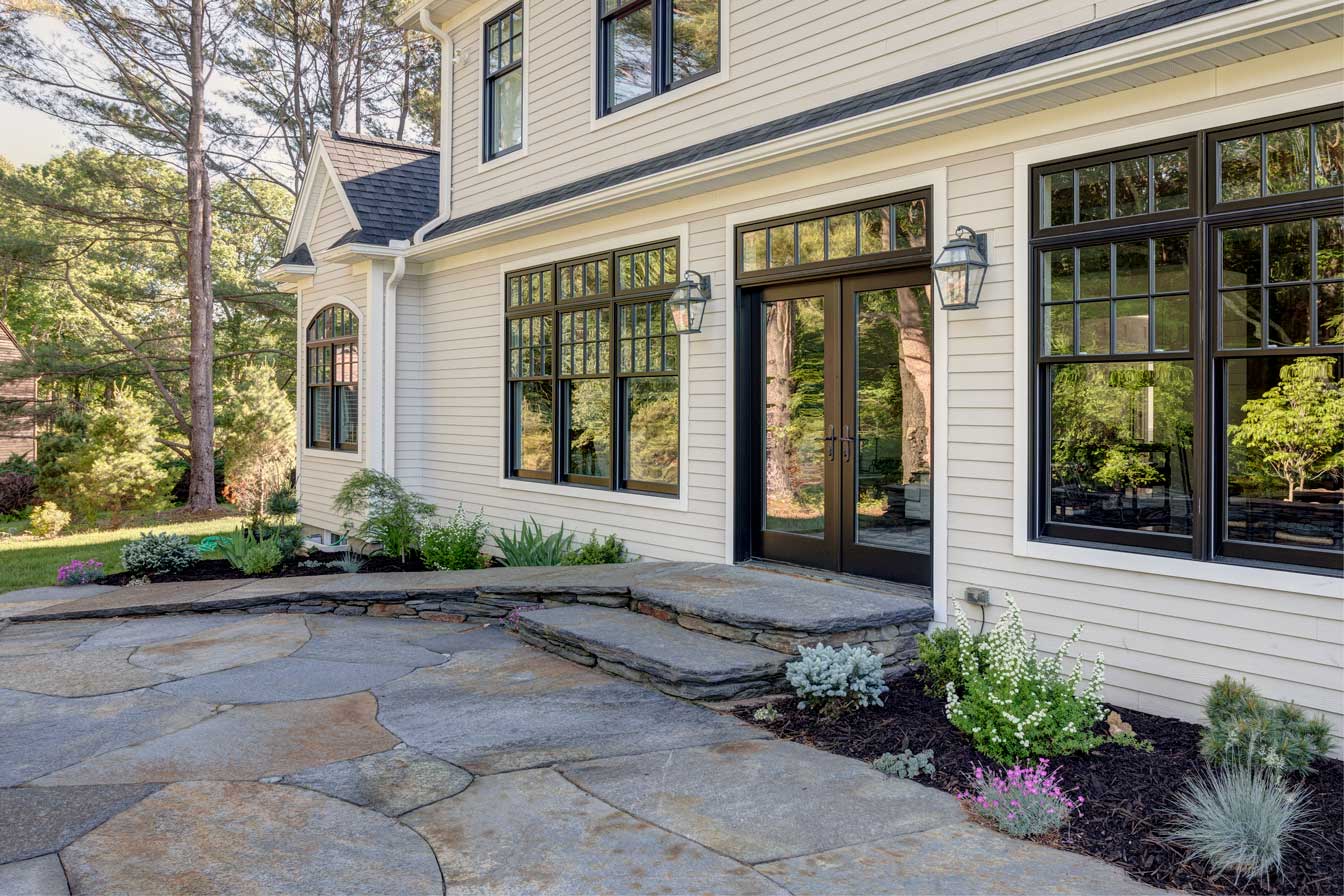 Black exterior window trim is a hot trend these days. Here, cottage style double-hung windows have black grills in the upper sash while transom windows above also feature black grills. The clear expanse of glass on the lower portion of the windows offers an appealing juxtaposition with the grilled portions atop.