November 23, 2021 | Jaci Conry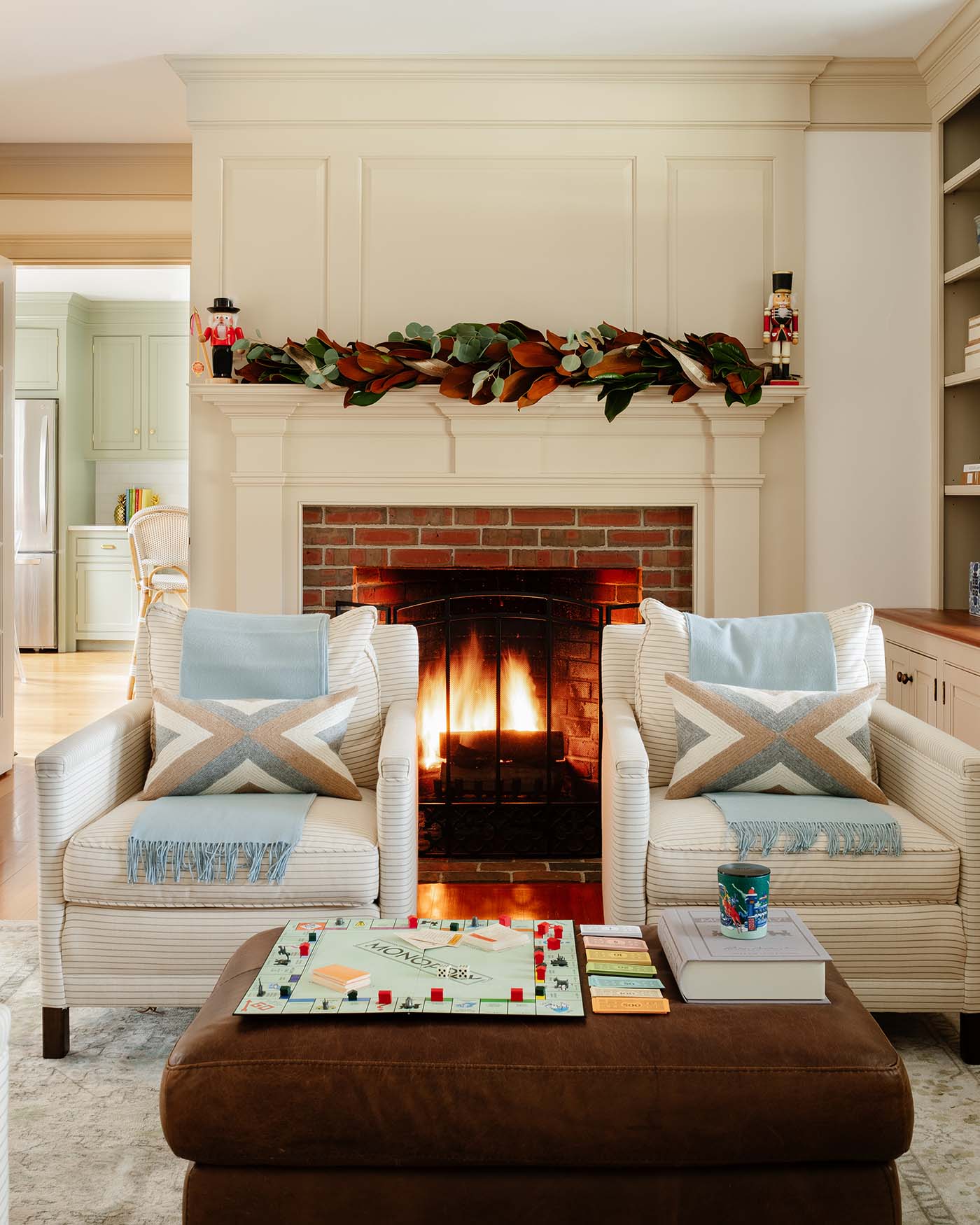 Designer Jaime Moore offers some tips for seasonal decorating.​
Many of us are feeling festive right about now, and soon holiday decorating will be in full swing. As you plan to deck the halls of your home, designer Jaime Moore of James Studio Interiors has some ideas to get you started.
Go green
Even if you choose to have an artificial tree, Moore encourages the incorporation of live greenery into the décor. "I'm a big believer in fresh greens, which have wonderful scents and bring in a lot of textural dimension." Moore loves to decorate with evergreens and magnolia leaves; she also hangs live wreaths in interior windows and mirrors.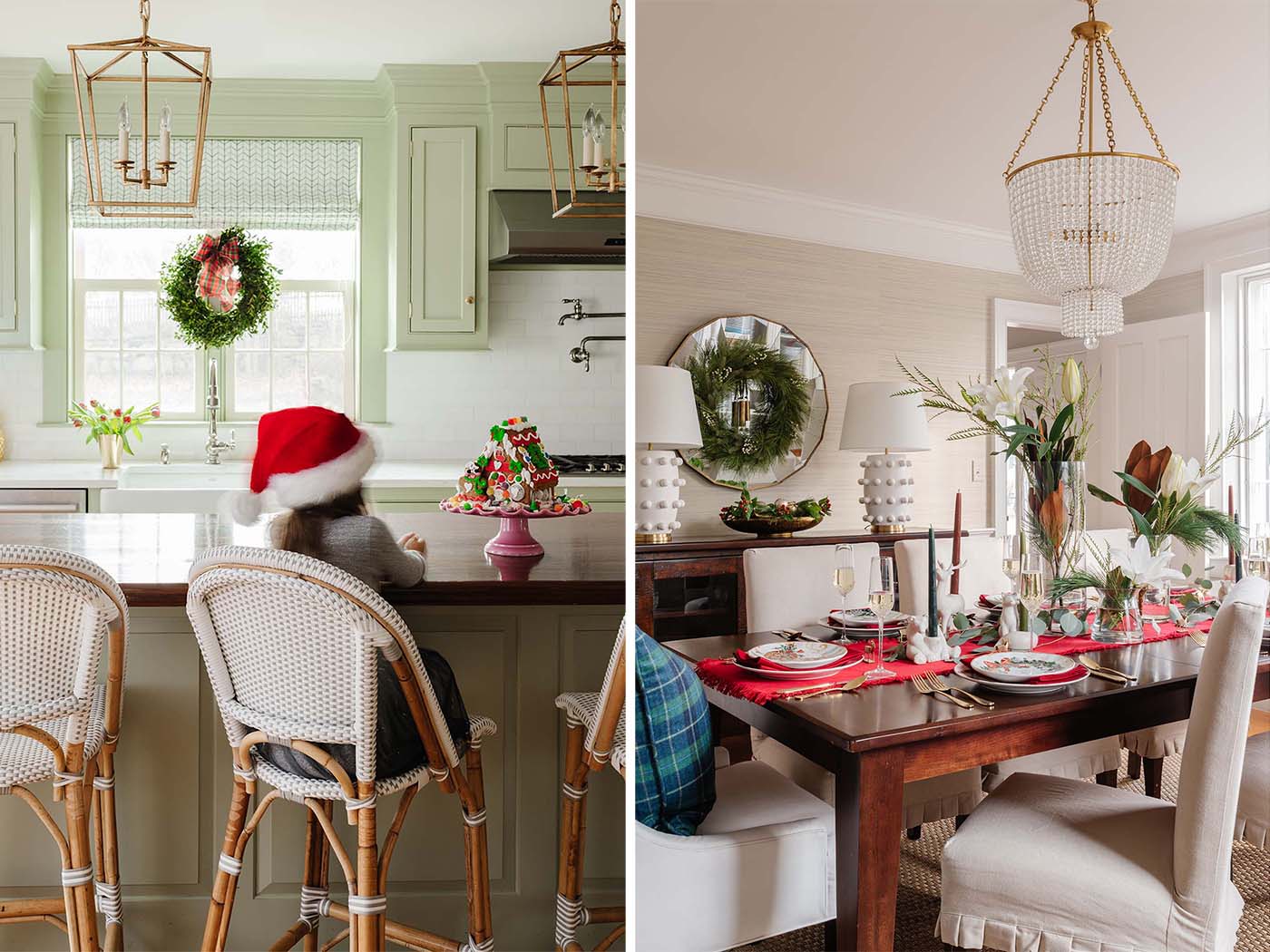 Don't overdo it
When it comes to setting a holiday table, Moore says she tries "Not to gild the lily, where it feels overdone. You don't want to go over the top." For centerpieces, she uses different levels of vases and fills them with a mix of high and low florals. Candles, red linens, and festive plates complete the setup.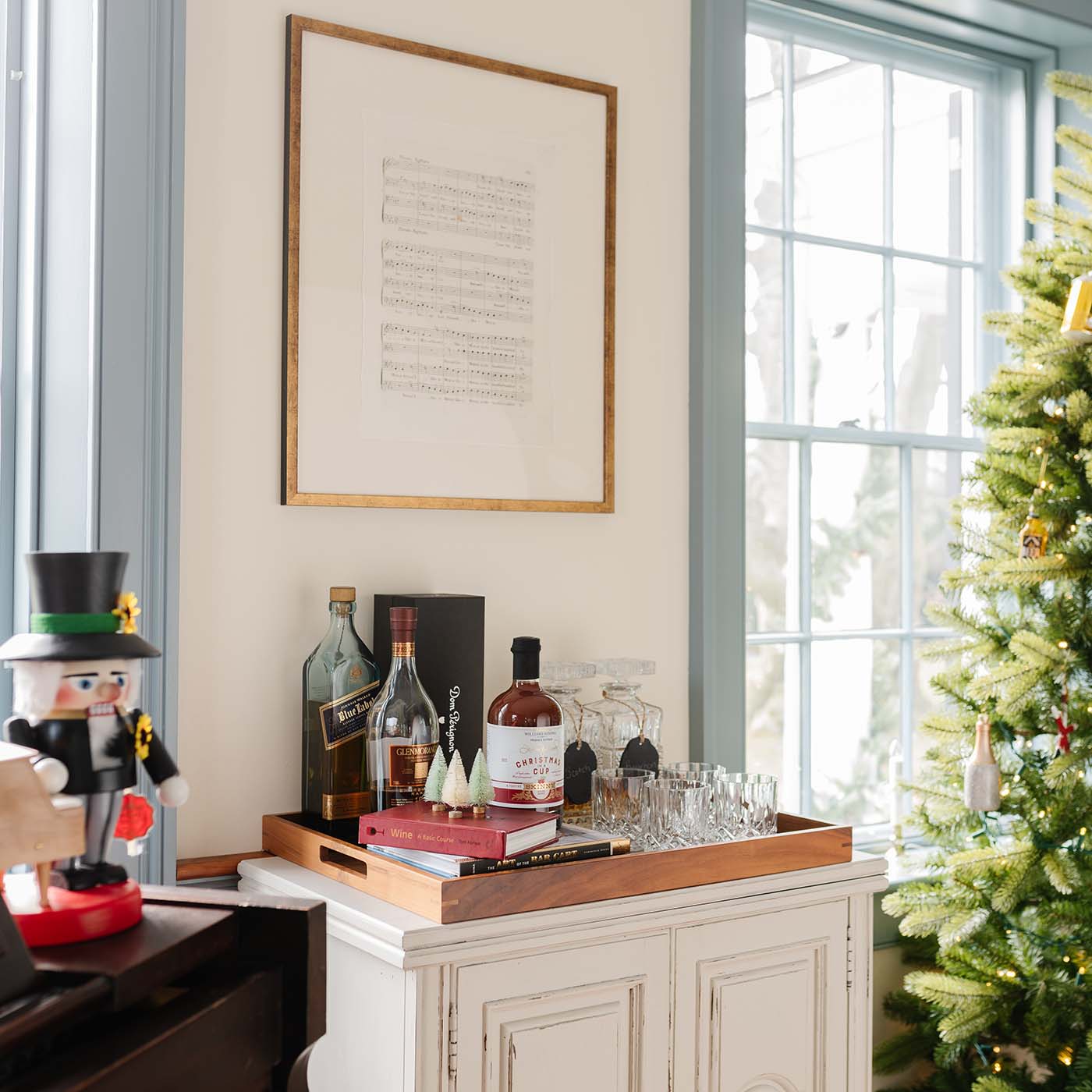 Let it glow
"Holidays are about light and warmth," says Moore, who makes sure to bring candles into any festive space she designs. "The Ralph Lauren Holiday candle is my favorite. The scent isn't too overwhelming and it lasts a long time."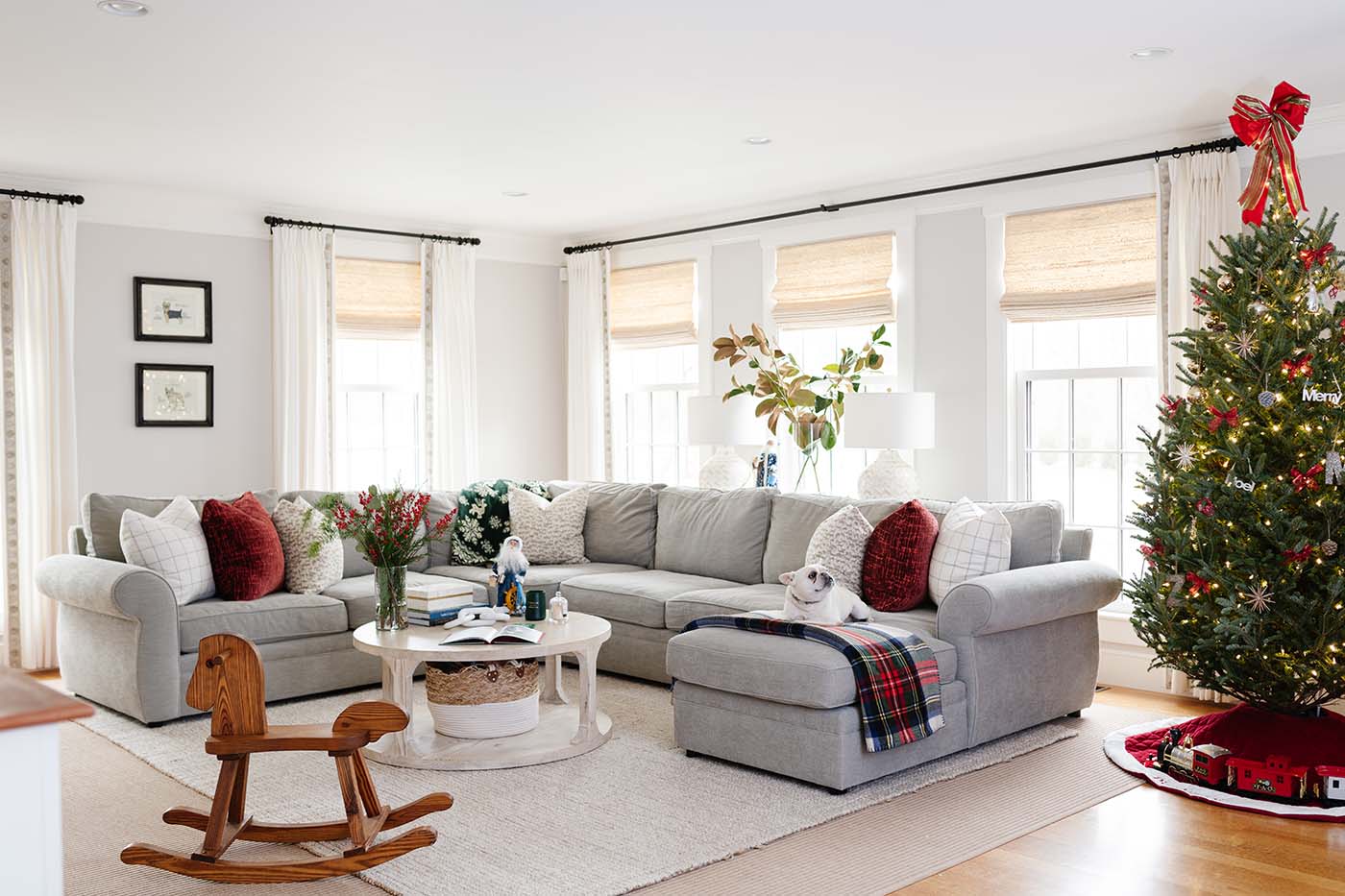 Seasonally swap out 
Put your usual pillows and throws away in favor of seasonally-inspired ones. "The holiday season is a great time to layer décor," says Moore, adding that using decorations and knickknacks that are personal to your family are equally important. We all have pieces that feel special to us—a group of nutcrackers or a collection of carolers, perhaps—and seeing those elements displayed is a reminder of what the holidays are all about.
For more information, visit jamesstudiointeriors.com.
Photography by Jessica Delaney