October 26, 2015 | Sandy Giardi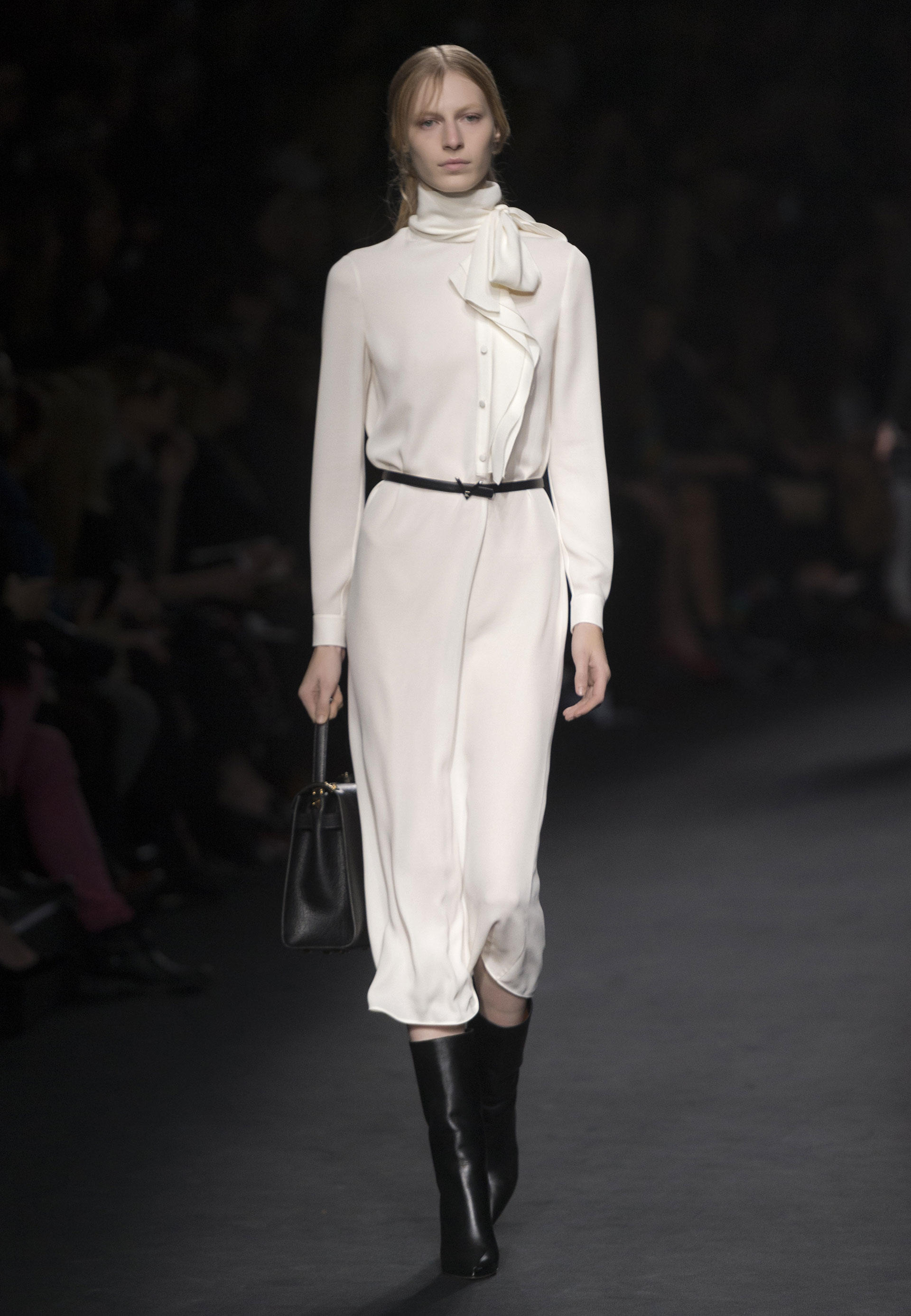 Valentino
This year, we identified some of the hottest looks for fall—romantic frocks, Victorian influences, statement jewelry—and asked our team of interior designers to do some trend spotting in their home designs. They happily complied, and with more than a few similarities. The best part? These looks don't require a size 0 frame.
The Language of Romance
There's a heady air of romance in many top designers' ready-to-wear fall and winter collections that we find enchanting.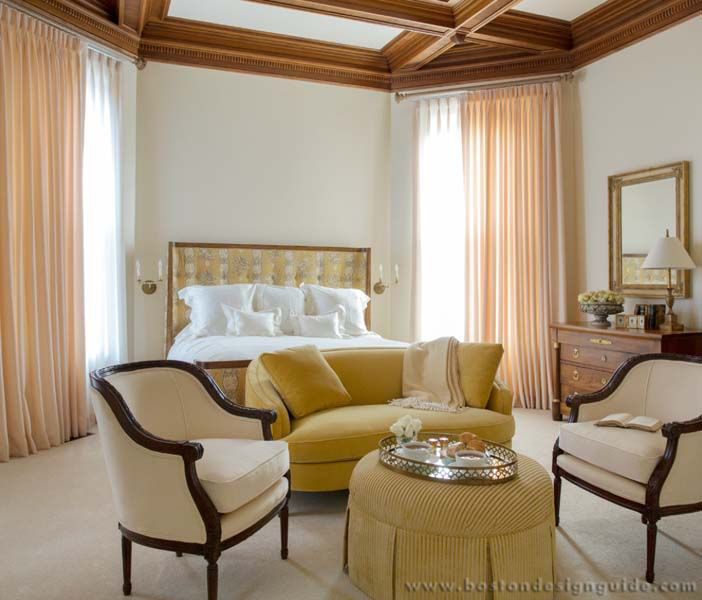 Sheer fabrics and flowing lines reveal carefree elegance, in styles that are equally sexy whether showing skin or covering it up. A master bedroom space by Catherine & McClure Interiors uses this same light, flowing, semi-sheer material that makes for easygoing elegance.
Chloé
Fluid silhouettes and plenty of movement are the hallmarks of Chloé's fall and winter collection, as evidenced by the label's gauzy dress in sea mist.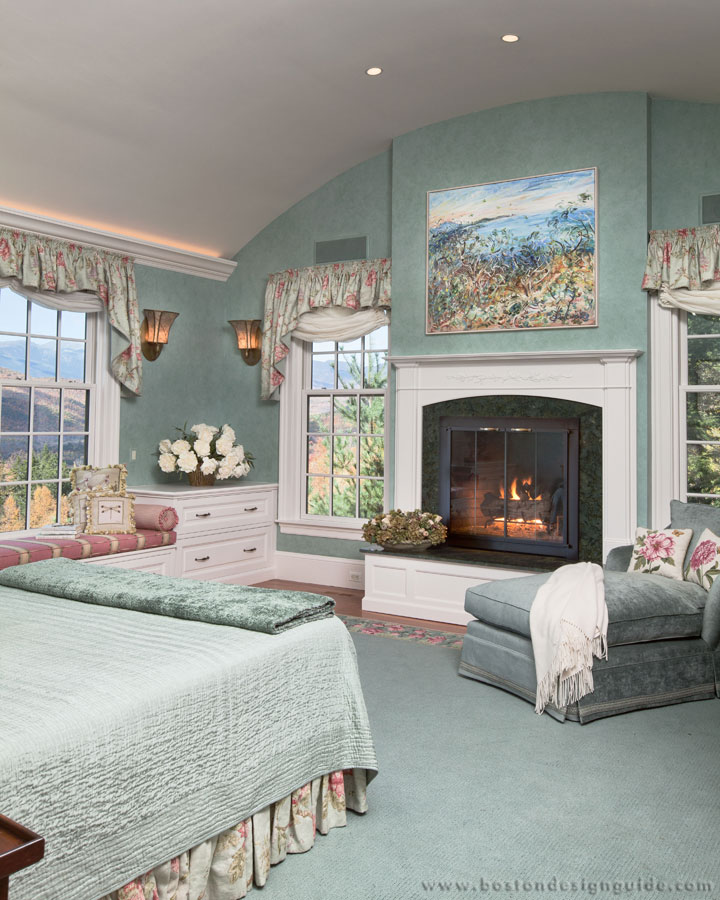 Elizabeth Swartz Interiors, photo by David Burnett
Elizabeth Swartz Interiors' bedroom above shares this philosophy of quiet comfort and its palette, if not its simplicity. Her bedroom is all that a woman's retreat should be, thanks to its careful layering of texture, lighting and custom draperies. This room shows custom gathered valances over motorized linen Roman shades and a custom gathered bed skirt. 
New Age Victorian
High-necked blouses, cloche sleeves, pleated skirts. From many designers, we're seeing the glamour of yesteryear reprised in glorious new ways.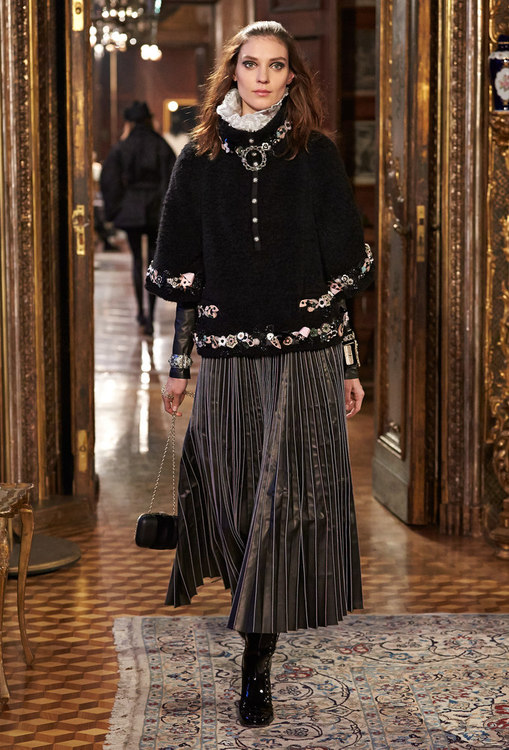 Chanel
The house of Chanel harkens back to the Victorian era with this ensemble featuring an embroidered wool pullover and calfskin, pleated skirt.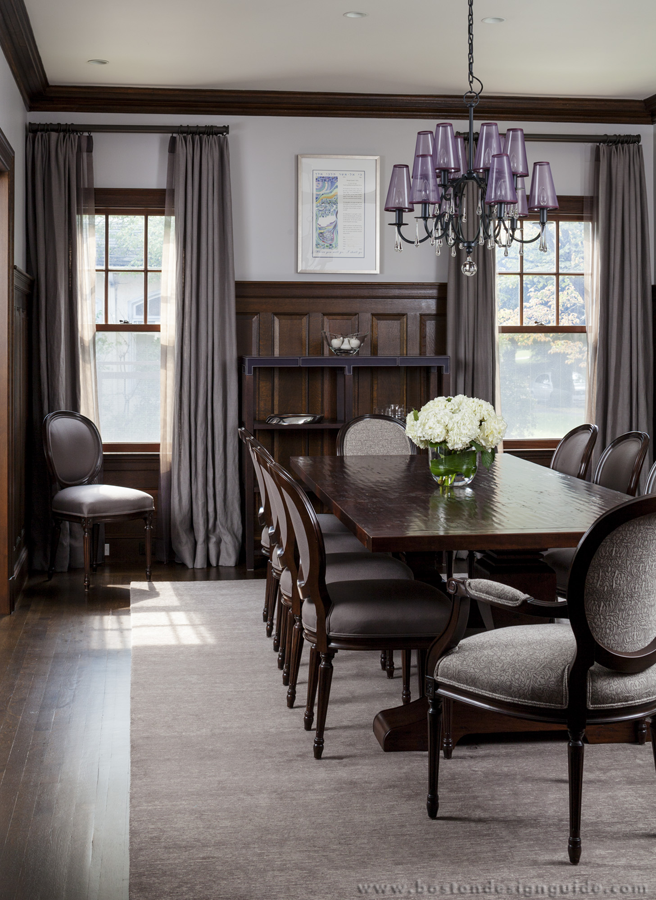 LDa Architecture & Interiors is also in the business of reimagining, though their project took the form of a Renaissance Revival in Brookline. The reno and interior design initiative preserved the classic 1913 Mediterranean-style architecture yet modernized the layout for today. Its dining room is a shining example of this duality, with lustrous dark wood, floor-to-ceiling draperies and a violet chandelier.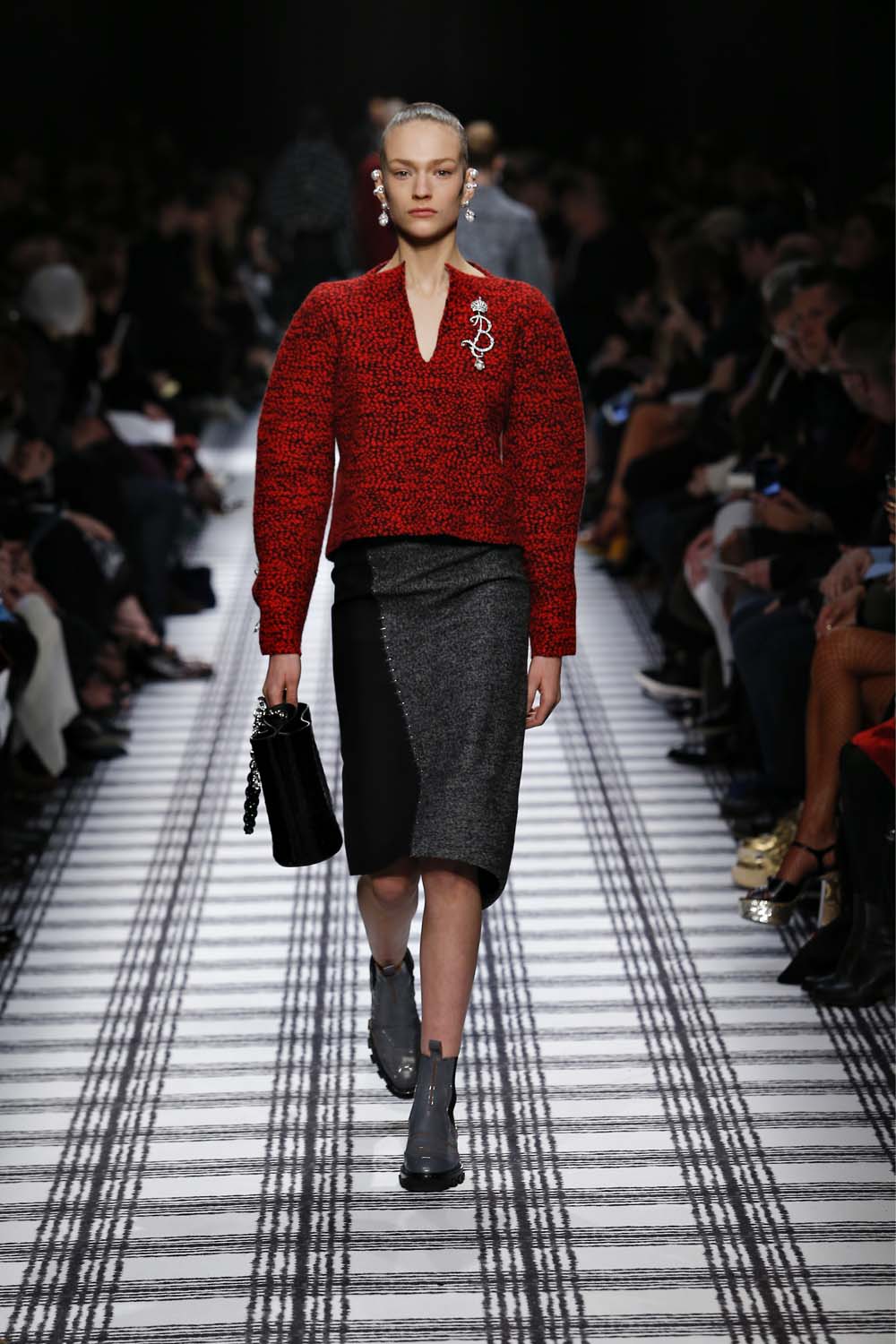 Balenciaga
Bring on the Bling
Fashion designers are not afraid to gild the lily, as it were, this season. Sculptural necklaces, brooches, cuffs, belts and hair accessories are stealing the spotlight and adding serious sparkle to the clothing on the catwalk. It seems many of the field's luminaries are taking a go-big-or-go-home mentality.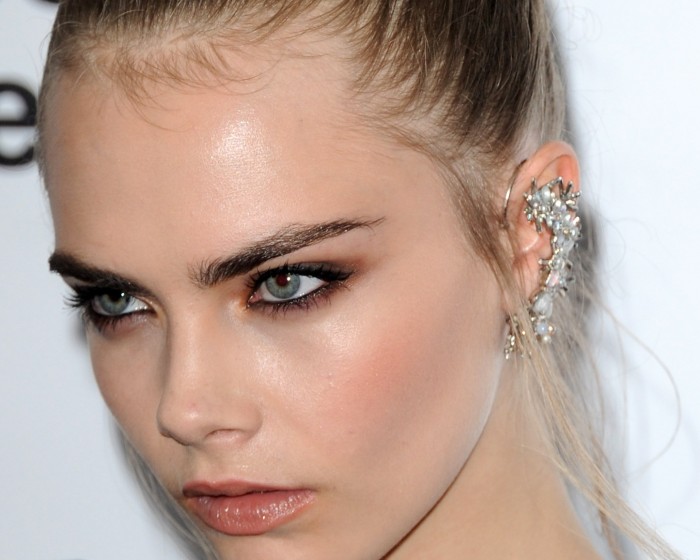 Chanel 
Head designer Karl Lagerfeld gives glamour an edge with his bold, bejeweled ear cuffs. Model-turned actress Cara Delevingne rocks the eye-catching look that mimics the look of multiple piercings in one exquisite piece. Dripping with opulence, it's all the adornment that is necessary.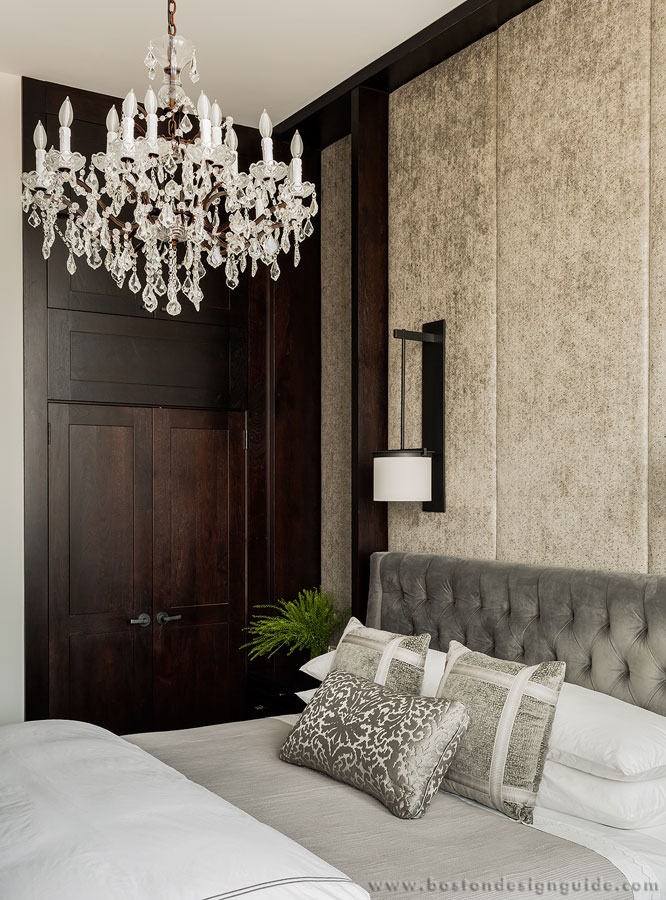 An exquisite master bedroom by Daher Interior Design takes a similar approach. The inclusion of this gleaming chandelier emphasizes the sheen on the space's silvery palette, and adds femininity as well as formality.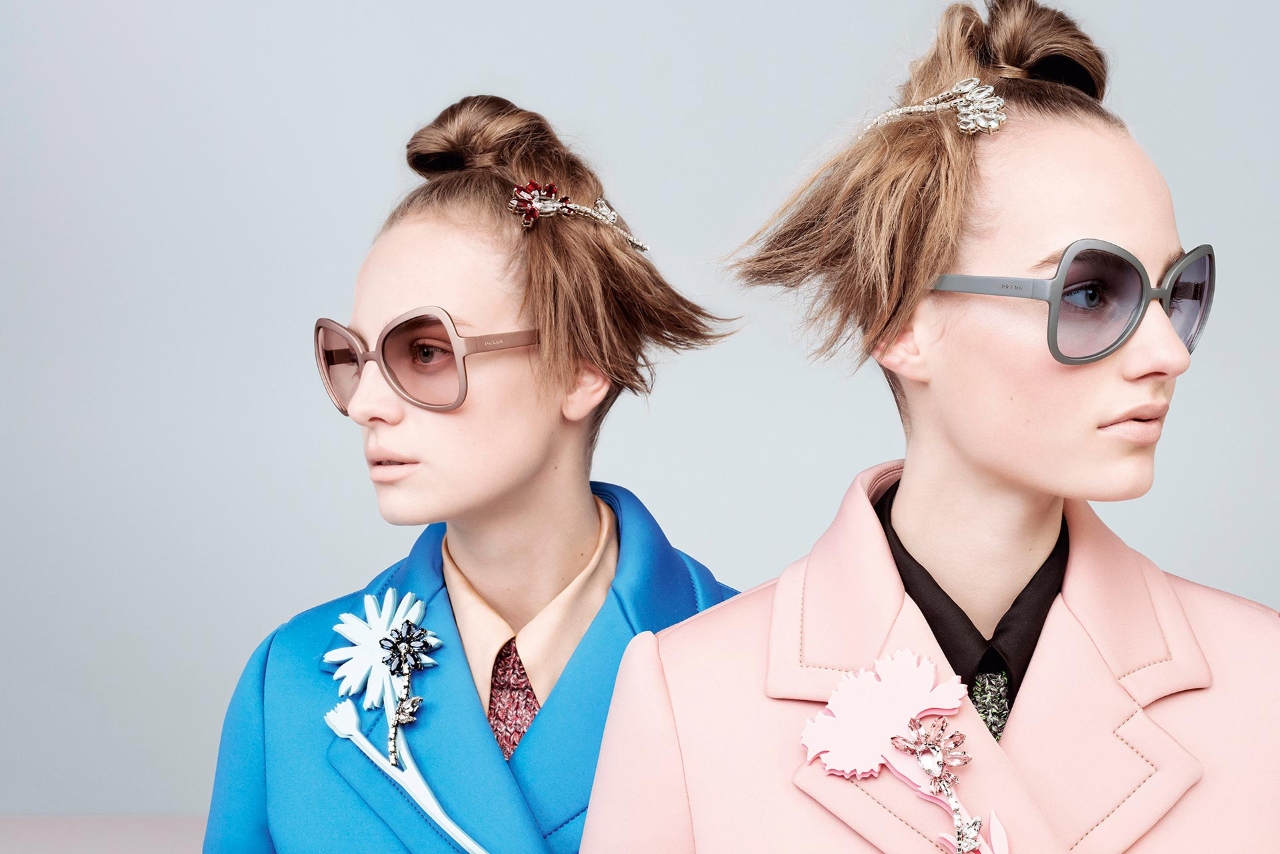 Prada
Miuccia Prada, on the other hand, is not shy about pairing and layering on the baubles. The Italian trendsetter is showing glittering floral brooches in her collections—bejeweled boutonnieres of sorts—as well as shimmering petal hair clips.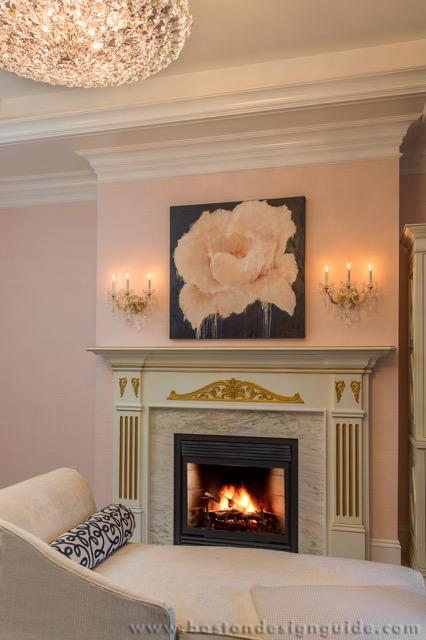 The principals of Catherine & McClure feel much the same way about Schonbek chandeliers (as do their clients). They'll incorporate the elegant crystal light to an entryway, living room or master, above; the piece is particularly radiant fireside with crystal candle sconces.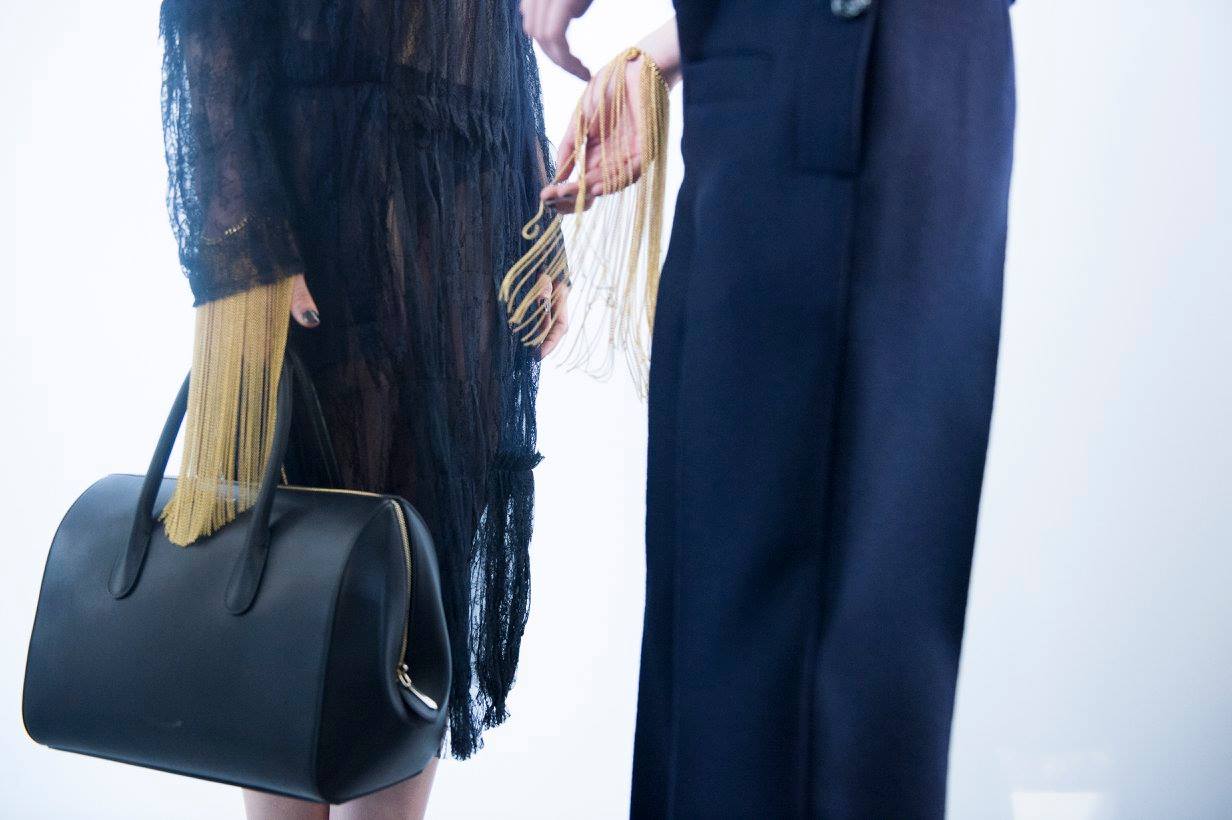 Nina Ricci
Costume and precious metals are also turning heads this fall. Chain belts and sculptural necklaces and bracelets are de rigueur, as well as dare-to-be-different jewelry. Nina Ricci's delicate fringe cuff is a shining example; it makes a fashionista feel like a modern-day Cleopatra.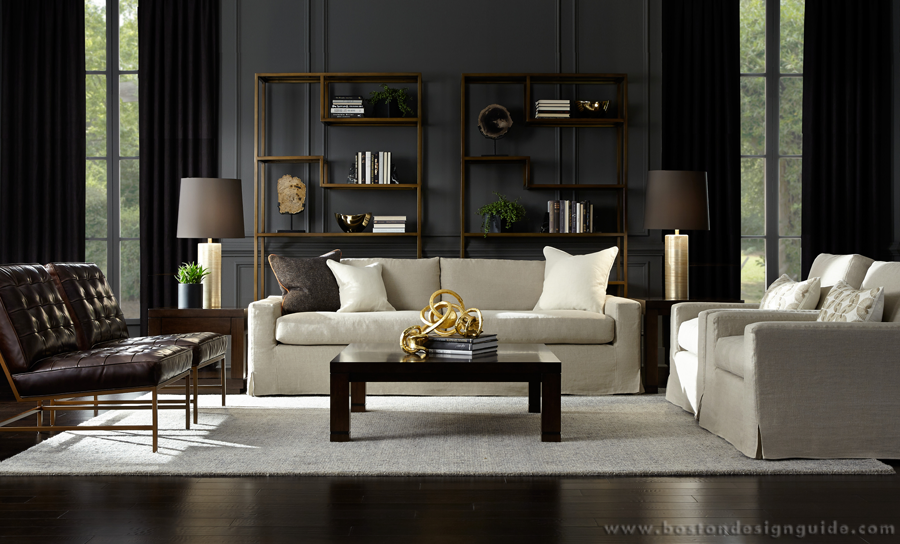 The home industry is also experiencing a bit of a gold rush, and, naturally, furniture impresarios Mitchell Gold + Bob Williams are right in the fray. The company's newest offerings bring a hint of glitz to their collections of upscale comfort.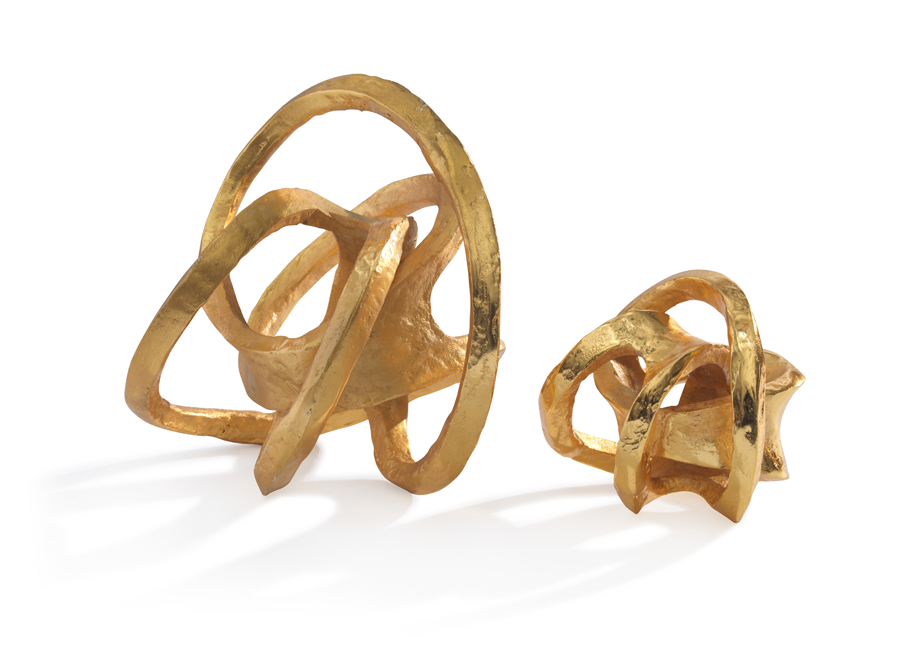 Much like jewelry, coveted accents—like their exclusive sculpted knots, cast in aluminum and finished in a gold tone, and the glimmering curved gold bowl—bring interest and sparkle to one's living space.