May 18, 2021 | Marykate Forte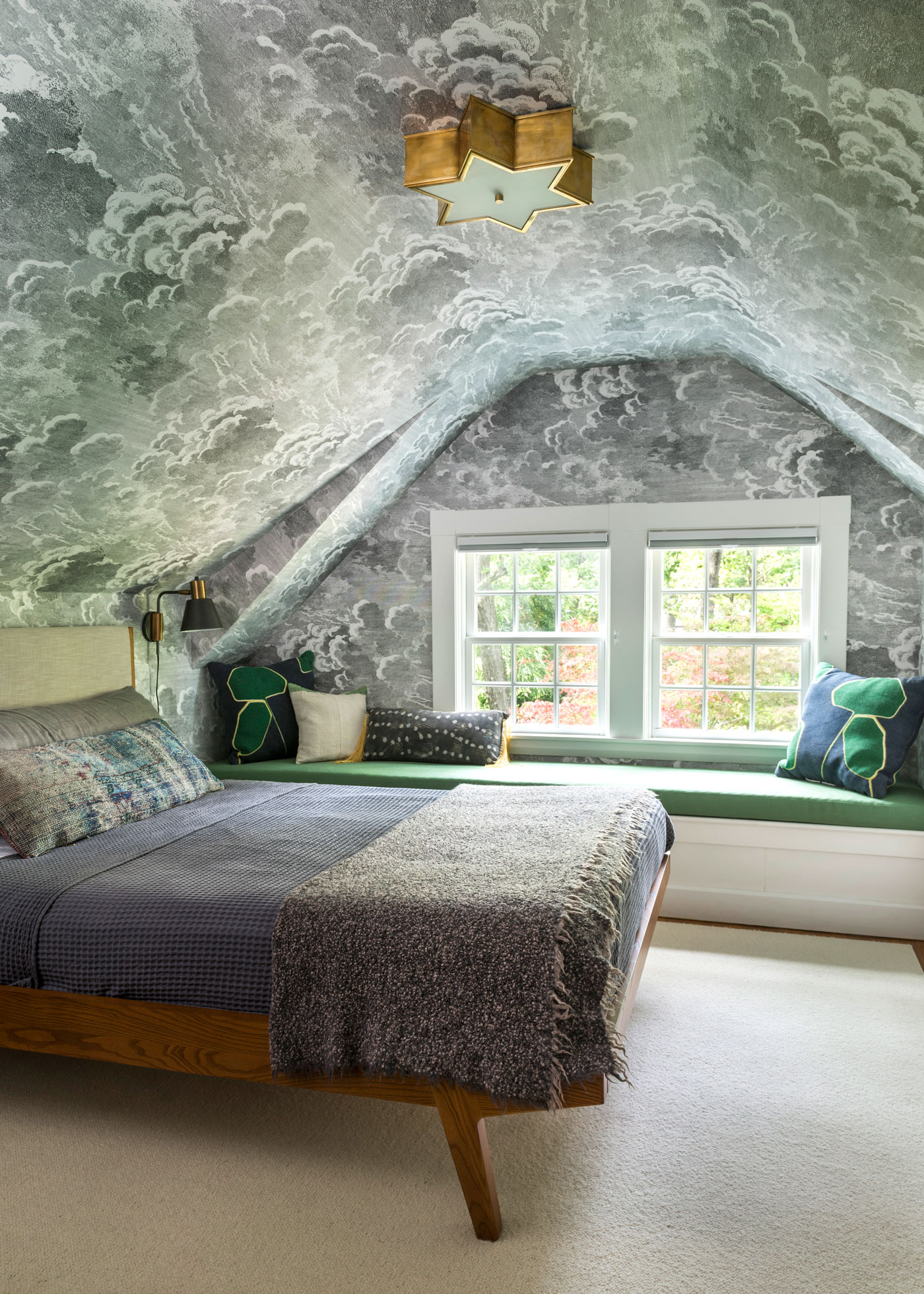 Wallpaper can make a wow-statement when its used on the ceiling.
Check out how these wallpapered ceilings add another design dimension to enjoy.
Donna Elle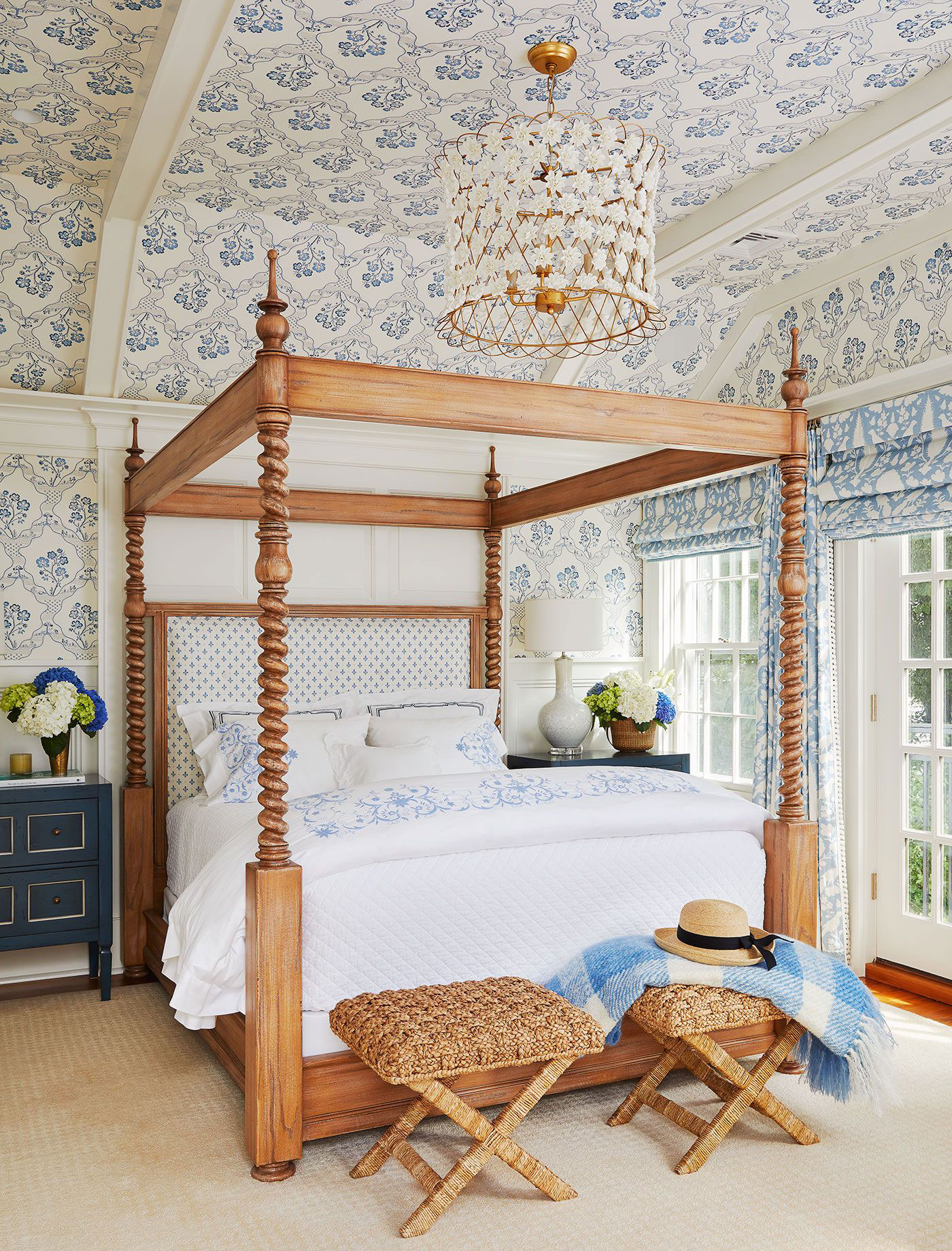 This delicate blue and white Schumacher wallpaper features a wavy trellis pattern and botanical motifs adding warmth and light, creating a cohesive space that dazzles when illuminated by the chandelier.
Designer: Donna Elle, donnaelle.com
Photography by Read McKendree/JBSA
Robin Gannon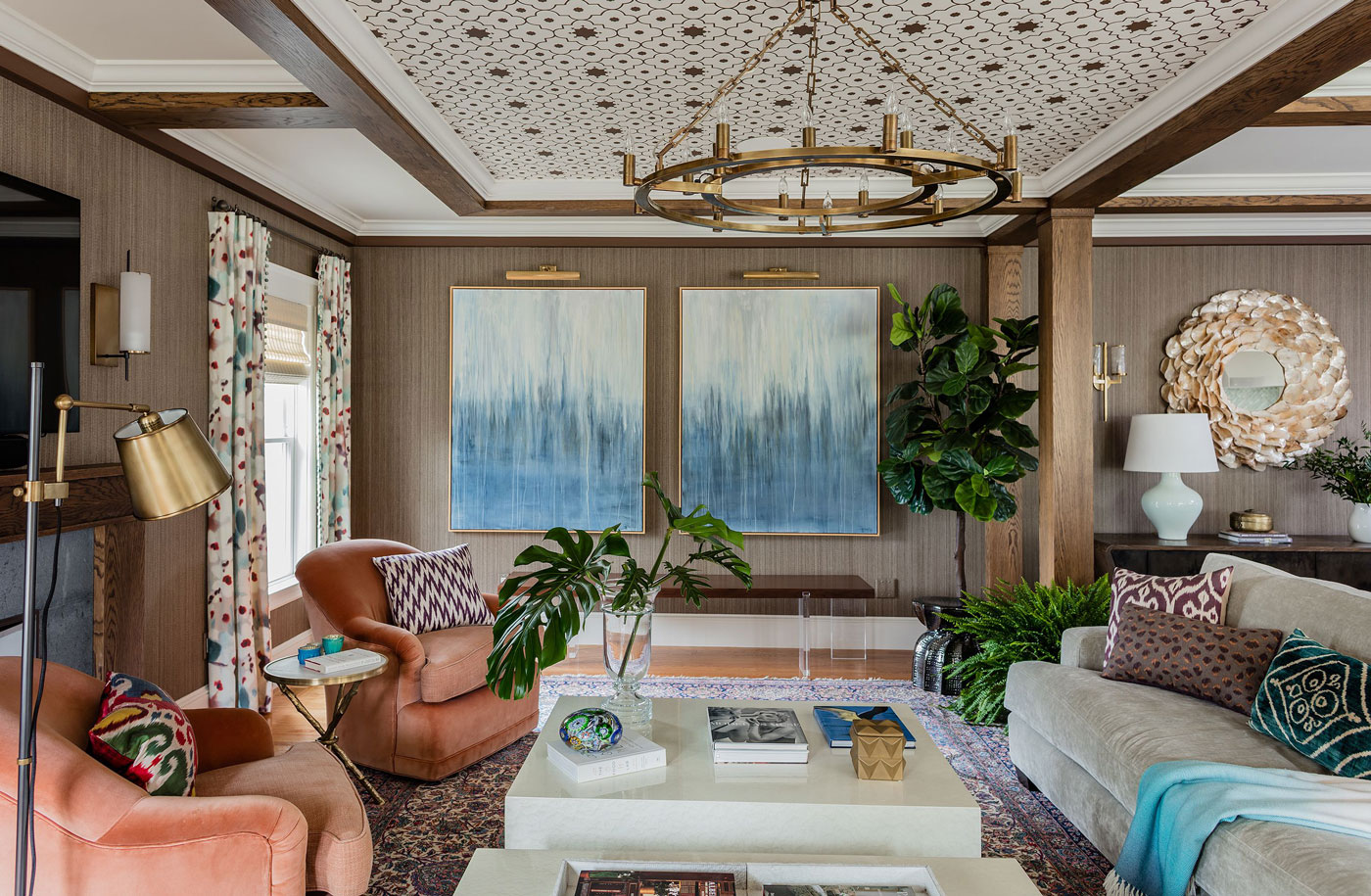 In this spacious living area, the eye is drawn upward to a dazzling Schumacher wallcovering based on a Moroccan tile motif.
Designer: Robin Gannon, robingannoninteriors.com
​Photography by Michael J. Lee
Lindsay Bentis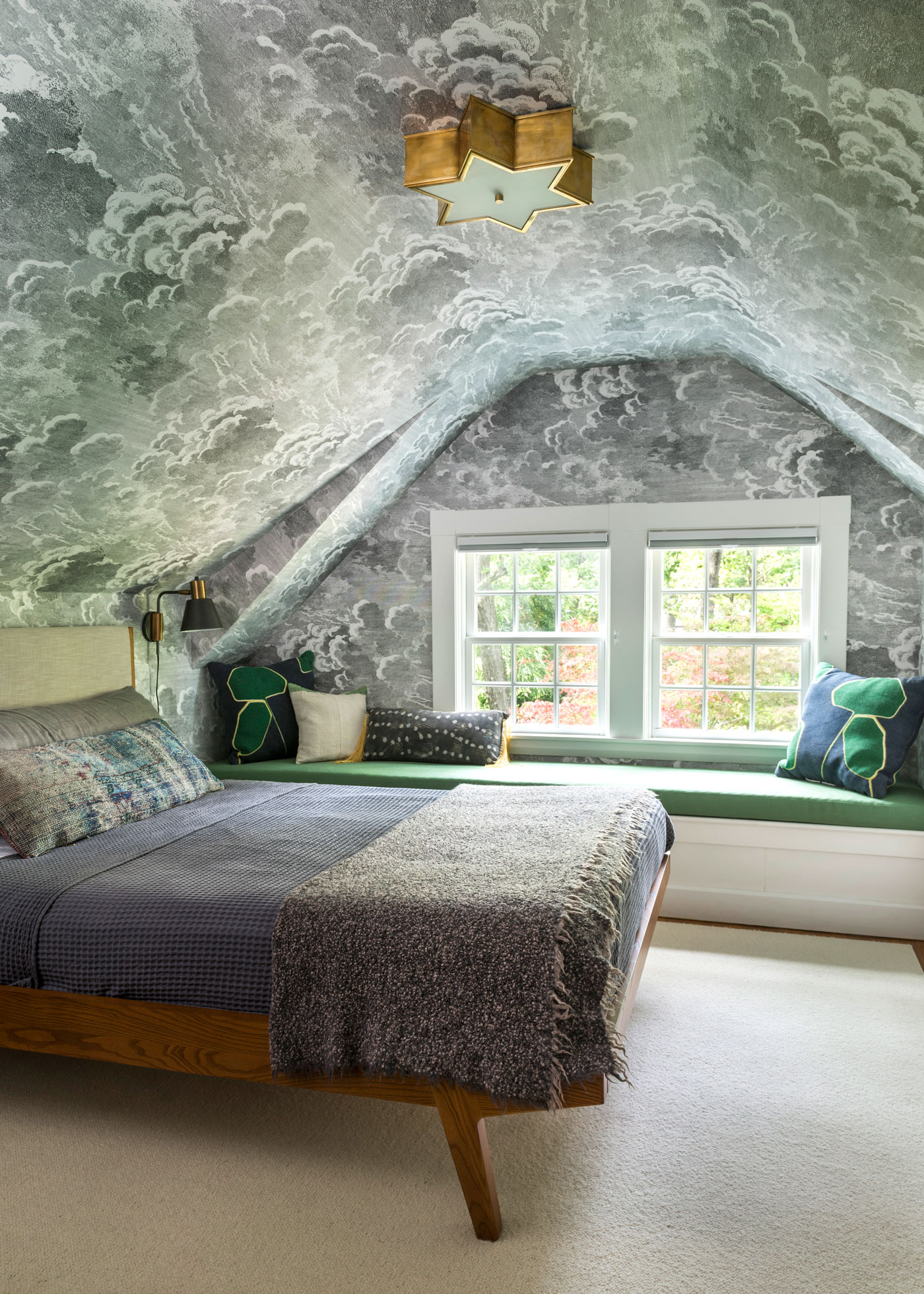 In soothing tones of green and gray, this dreamy bedroom was fashioned as a cozy retreat, with cloud patterned wallpaper that ascends to the ceiling, complete with a star-shaped light fixture.
Designer: Lindsay Bentis, threadartanddesign.com