June 30, 2016 | Anonymous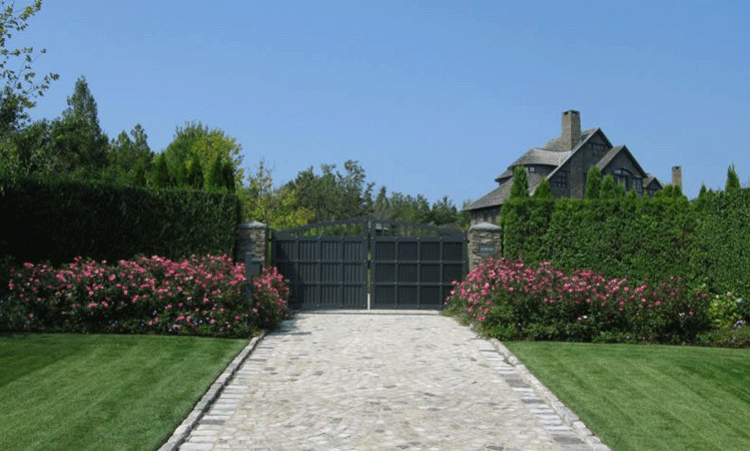 You don't need to be a rock star to have an incredible home that makes a statement—even from the first glance. And your home's first impression lies at the entrance: the entry gate. Whether hardwood, wrought-iron, steel, bronze, or aluminum, entry gates are adding elegance to more and more homes throughout the Northeast. You need only drive along the oak-lined avenues of Greater Boston suburbs to see how gates are adorning the entrances of tudors and contemporary homes alike.
Colin Butler from KINEGATE helped BDG understand the impetus driving this home design trend. Butler explains that a primary concern of homeowners in considering an entry gate is whether it will appear too grand or imposing for a suburban home. The short answer is no. Entry gates are seeing exponential growth for the simple reason that the more people take the plunge, the more common (and the less intimidating) the gates become in the eyes of homeowners. When gates proliferate across the neighborhood with an undeniable and luxurious allure, the argument that they might seem out of place loses its footing.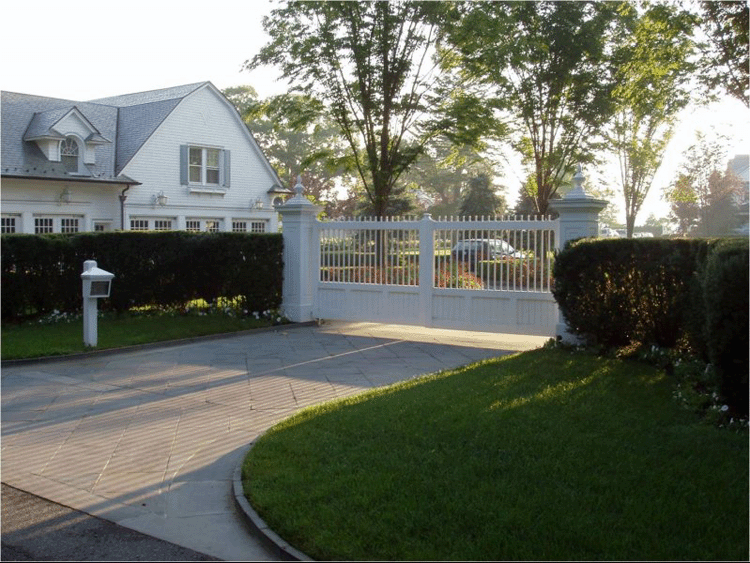 KINEGATE, Division of Kinefac Corporation
The enormous variety of high-quality gates offered bt KINEGATE doesn't hurt—every stylistic preference is covered, from stately wrought-iron to rich polished mahogany to advanced carbon fiber. With a background in woodworking and a strong appreciation for the craft, Butler has great esteem for KINEGATE's solid hardwood gates in particular, citing their strength, durability, and the understated elegance that they project. For a quasi-regal aesthetic, steel or wrought-iron gates are the go-to option, recalling manor houses with long, rambling driveways.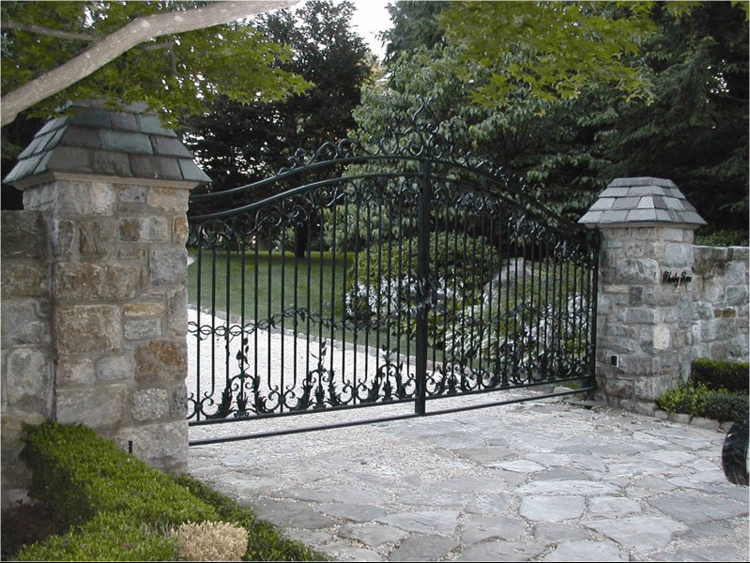 KINEGATE, Division of Kinefac Corporation
But the real reason for the uptick in demand for entry gates goes beyond aesthetic appeal. Traveling homeowners can appreciate the security of knowing their home is well-protected even in their absence, and there is no underestimating the value of peace of mind. This aspect holds real financial worth as well; there can be no better way of increasing your home's market value than by improving its curb appeal, security, and privacy in one fell swoop.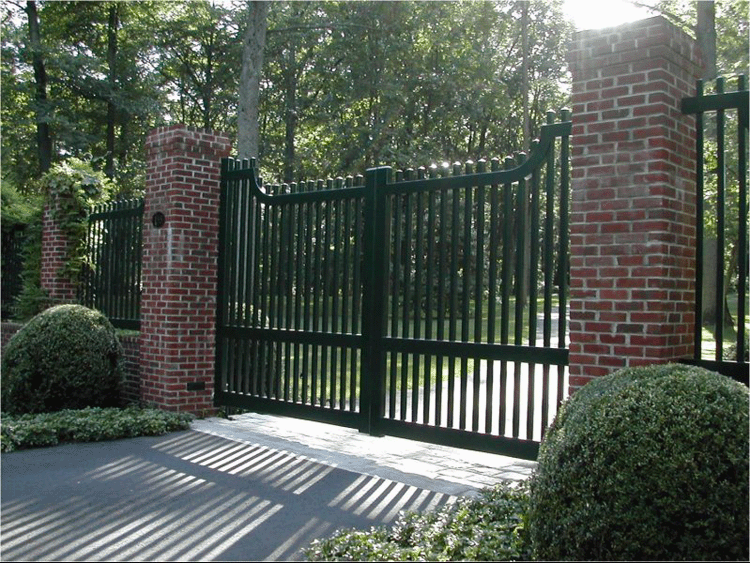 KINEGATE, Division of Kinefac Corporation
And the stately, almost royal feeling of seeing your gates open before you as you pull into your driveway after a long day's work? That's just the cherry on top.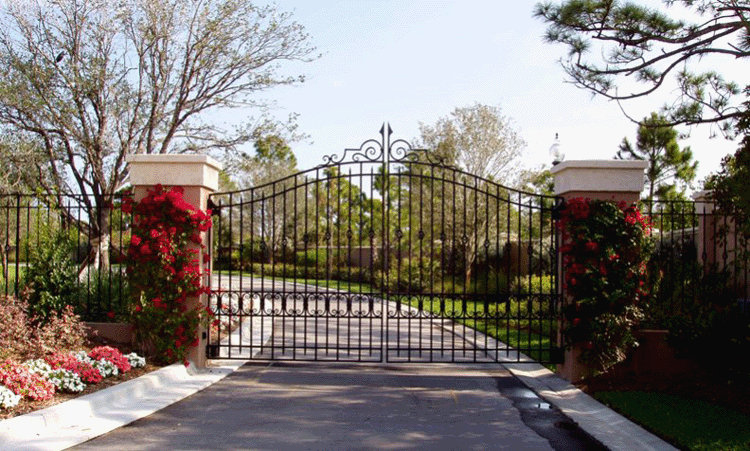 KINEGATE, Division of Kinefac Corporation