October 23, 2020 | Sandy Giardi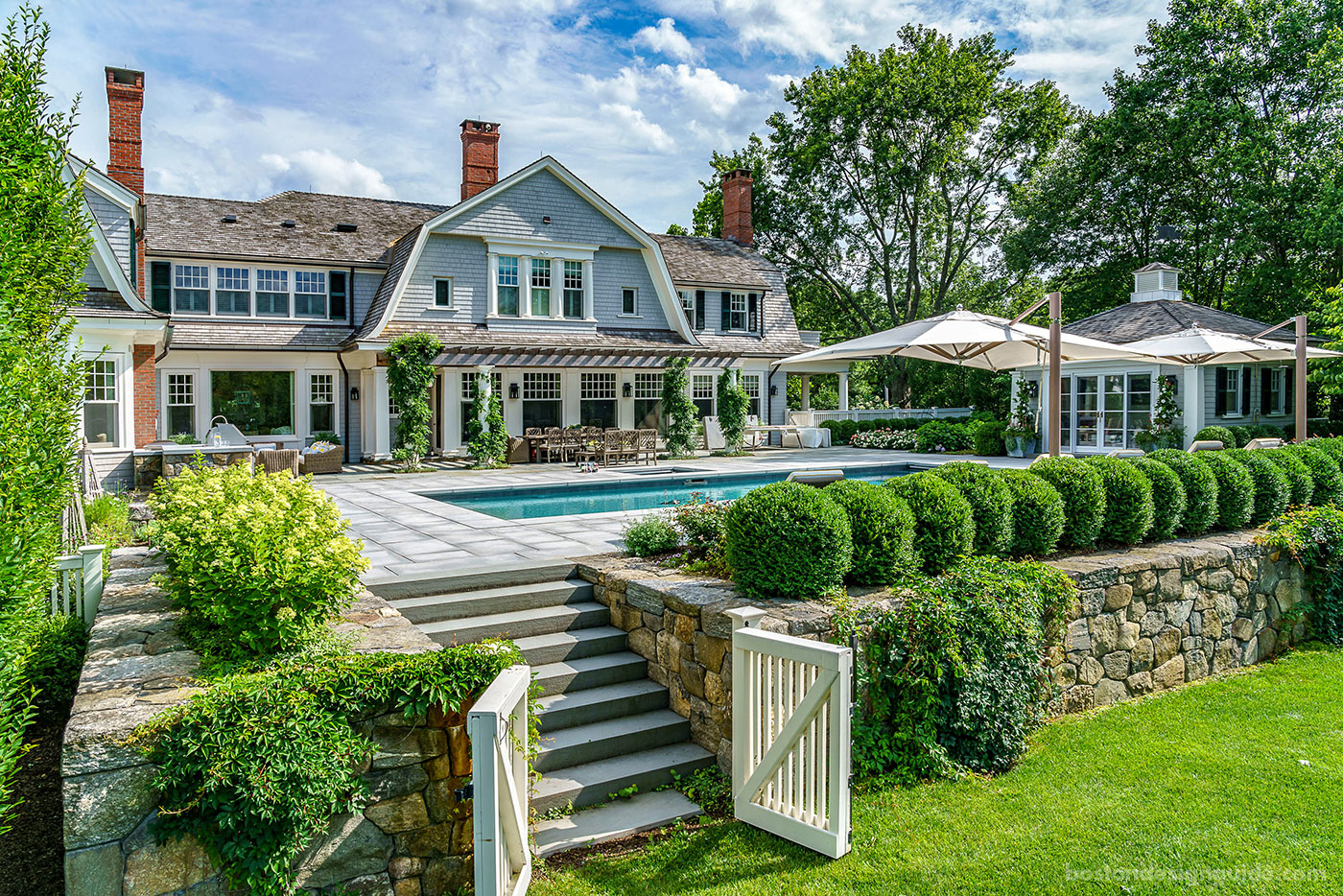 This past summer, residents everywhere were scrambling to make a splash in their own backyards and reaching out to Onyx Corporation to see just how fast the landscape professionals could make that happen. When installing a pool, there are many moving parts—it's not just about finding a spot and filling 'er up. In actuality, the time to begin your landscape transformation is now; Onyx Corporation rolls out how the process should go.
Homeowners should begin by discussing pool ideas with Onyx, leveraging the landscape contractor's deep knowledge of the field and their industry contacts. Onyx works with a select group of landscape architects and can offer guidance on finding the right fit for your vision. Landscape Division Manager Julie Bergeron and Landscape Assistant Manager Megan Moreland explain: "The pool is the driving goal, but the landscape surrounding it anchors the pool and transforms your yard into the ideal getaway space. It is essential that the two be cohesive and studied as a whole."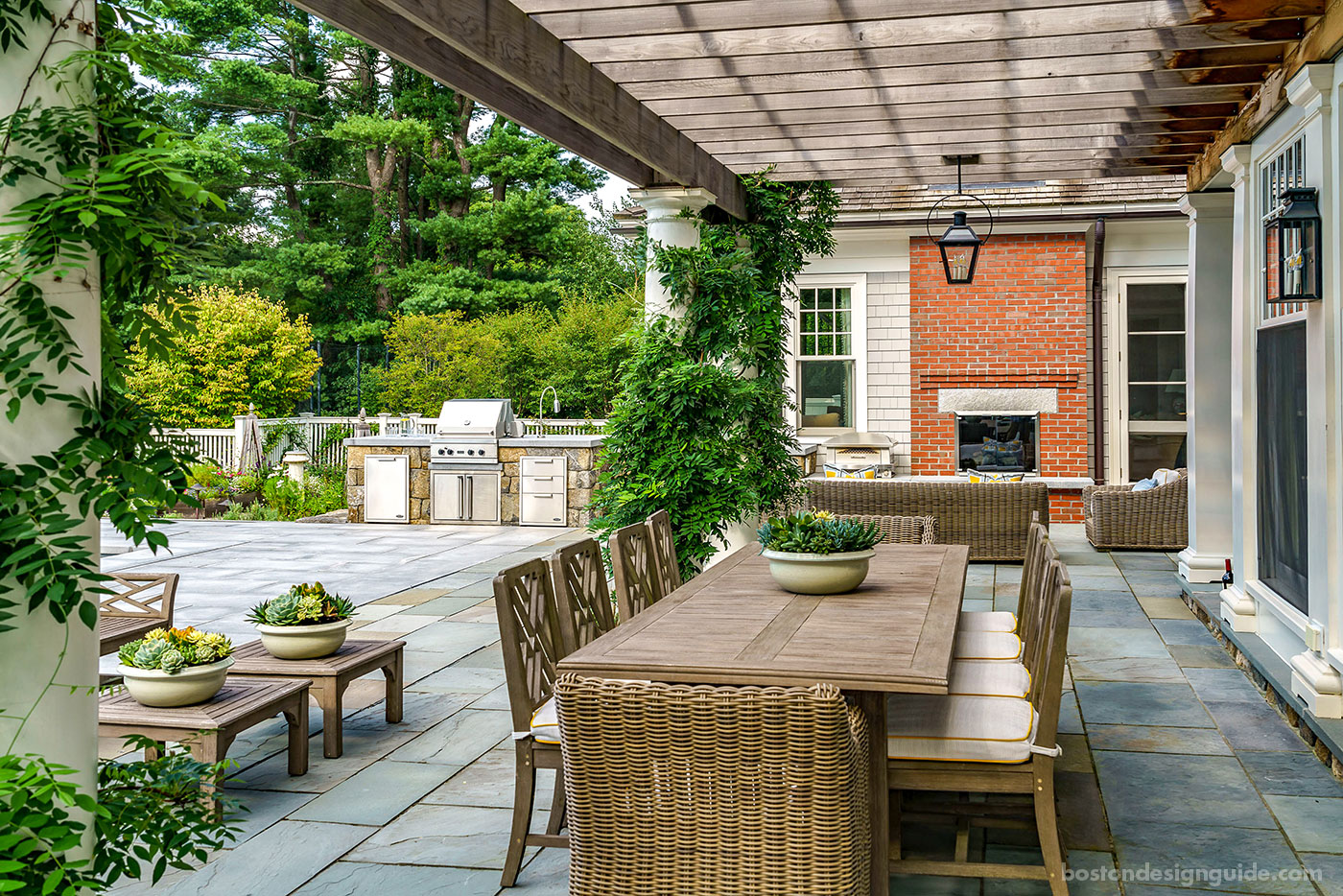 Once a schematic design is complete, Onyx works with homeowners to meet with pool contractors, compare options and review details. Onyx then collaborates with you, the landscape architect and pool contractor to value engineer the design and provide final pricing that aligns with your budget. The team will then spearhead the engineering and permitting process in order to secure the pool permit.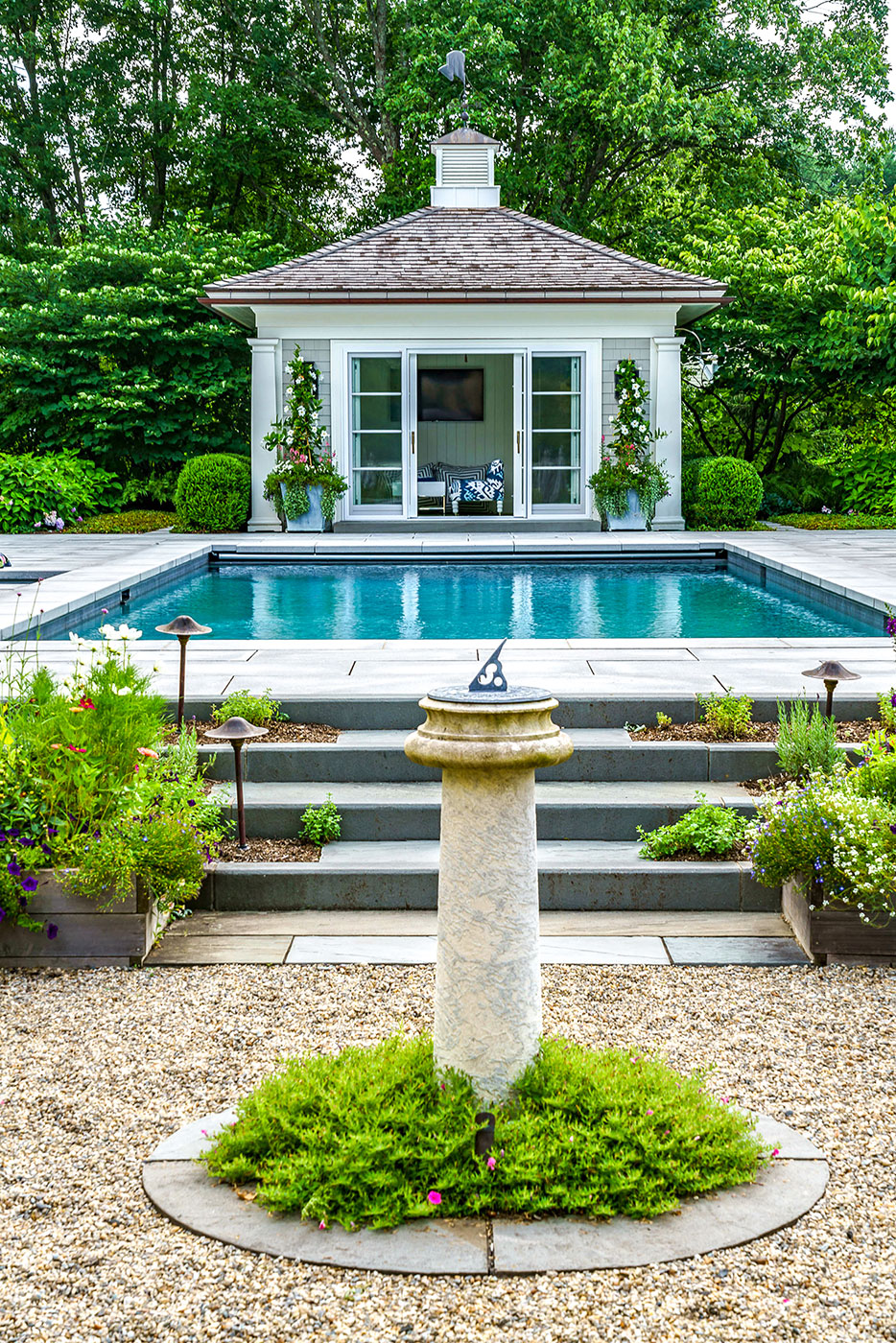 Permit in hand, the pool contractor can mobilize and excavation can begin. Onyx will guide you step-by-step through the landscape and pool construction process—ranging from gunite and plumbing to patios, lawn and lighting, and then to the fun, final step, filling the pool! During this process, Onyx's full-service team will be onsite, building the landscape that envelops your pool, including fire features, outdoor kitchens, walkways, retaining walls and plantings. Bringing these elements to fruition can occur simultaneously, and having the right team in place is essential for coordination and efficiency.
Now that you are ready to enjoy your new pool and landscape, the last consideration is upkeep. With your team in place, Onyx will oversee the transition from construction to maintenance. Your landscape and pool will be carefully maintained, ensuring the success and longevity of your own personal paradise.
Visit onyxcorporation.net to get started.
Landscape architecture by Gregory Lombardi Design
Architecture by DSK Dewing Schmid Kearns Architect + Planners
Stone: Freshwater Stone
Additional plantings by Parterre Garden Services
Photos by Warren Patterson