March 8, 2018 | Sandy Giardi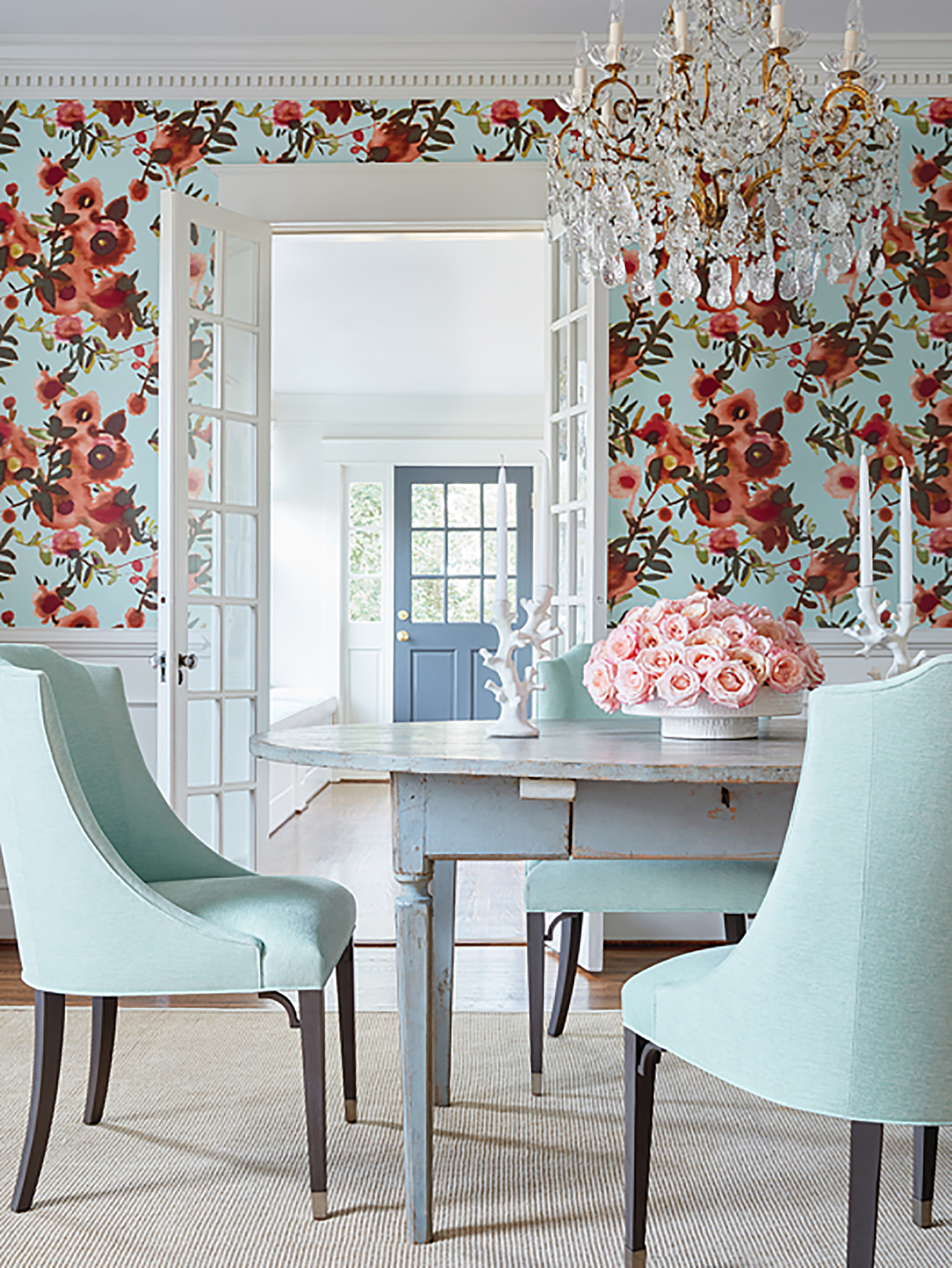 It has taken some doing, but wallpaper is on the comeback trail and one of the spring's hottest new trends. Dean Sawyer, an Interior Designer at LDa Architecture & Interiors, tells us, "People have let go of the bad '70s wallpaper and are looking to be more adventurous with their design. Wallpaper is the perfect way to add another layer for dimension, texture and depth."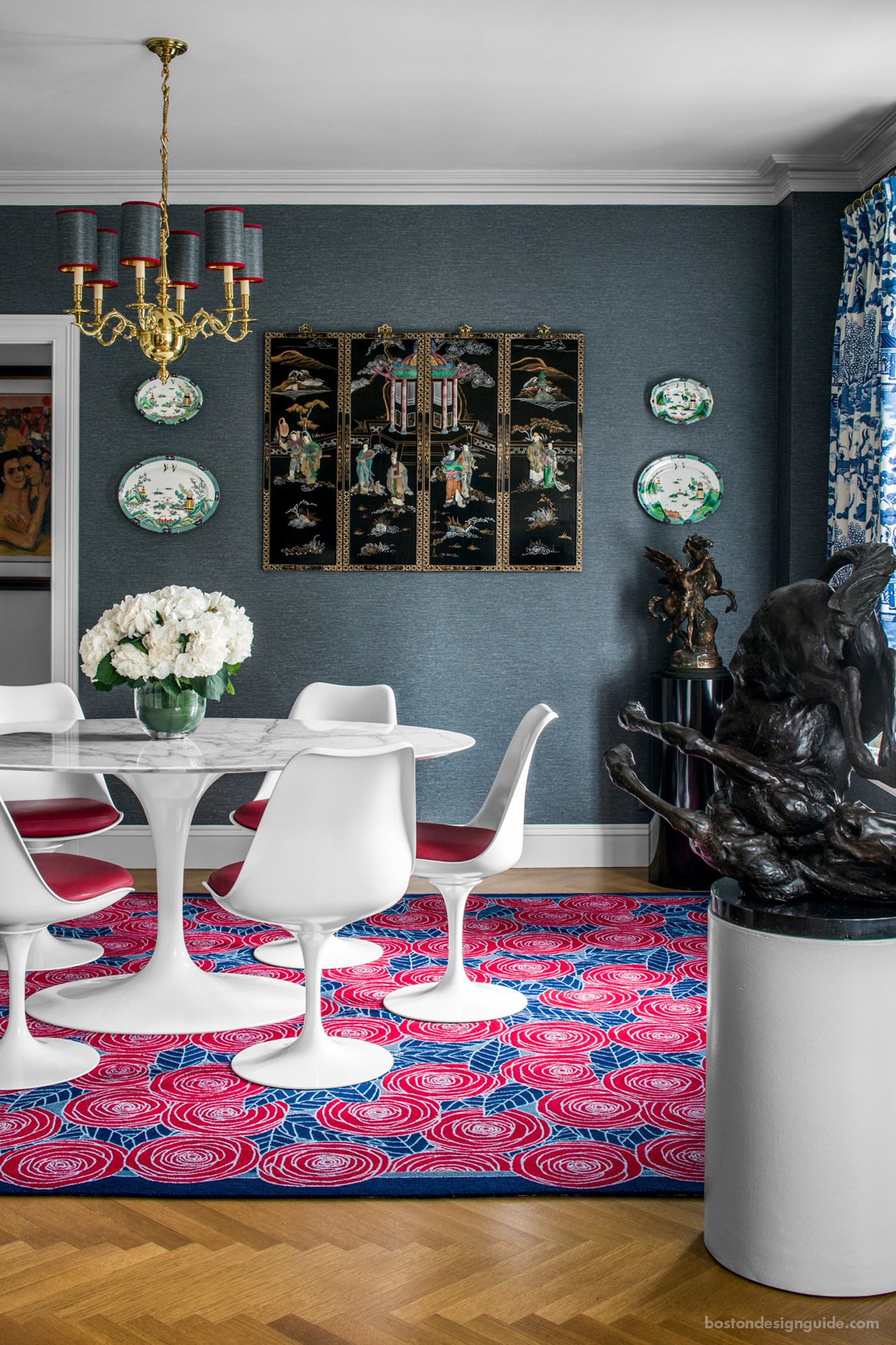 LDa Architecture & Interiors; photo by Sean Litchfield
Interior designer Anthony Catalfano of Anthony Catalfano Interiors says that his clients are taking the plunge, and his firm is doing a lot of patterned wallpapers, and not just geometrics. The looks for spring are pretty, exuberant and "special," says Catalfano. Gorgeous, exaggerated floral patterns are most definitely in bloom this season, "but the floral is over-scaled," he continues. "It's blown up to give it more of a fresher look."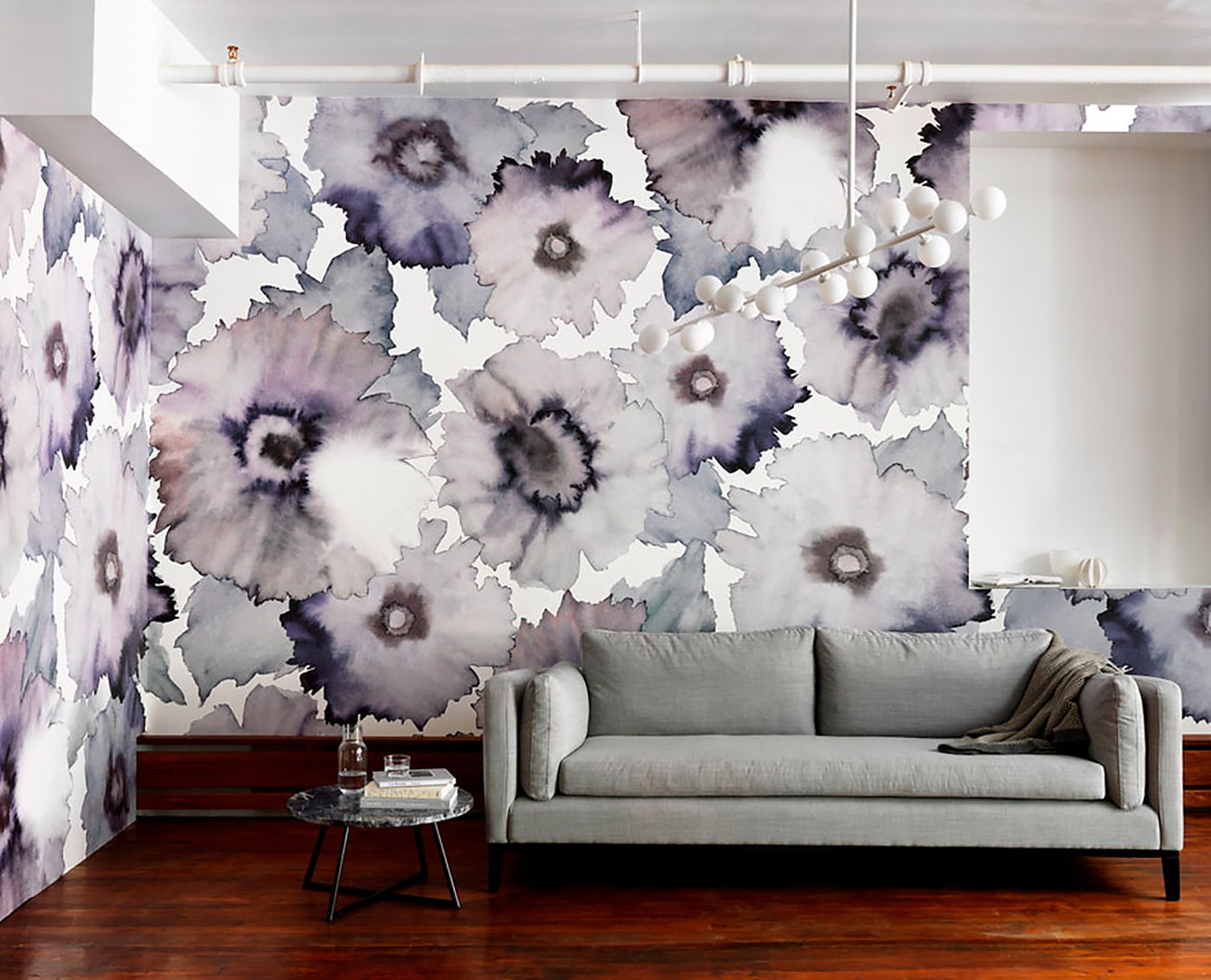 Phillip Jeffries
Textures, such as grass cloth, which has been wildly popular for years now, still have staying power, but vendors are expanding their lines and putting patterns into play, as well as stripes and metallics and using a wealth of materials, including hemp, raffia, bamboo and cork.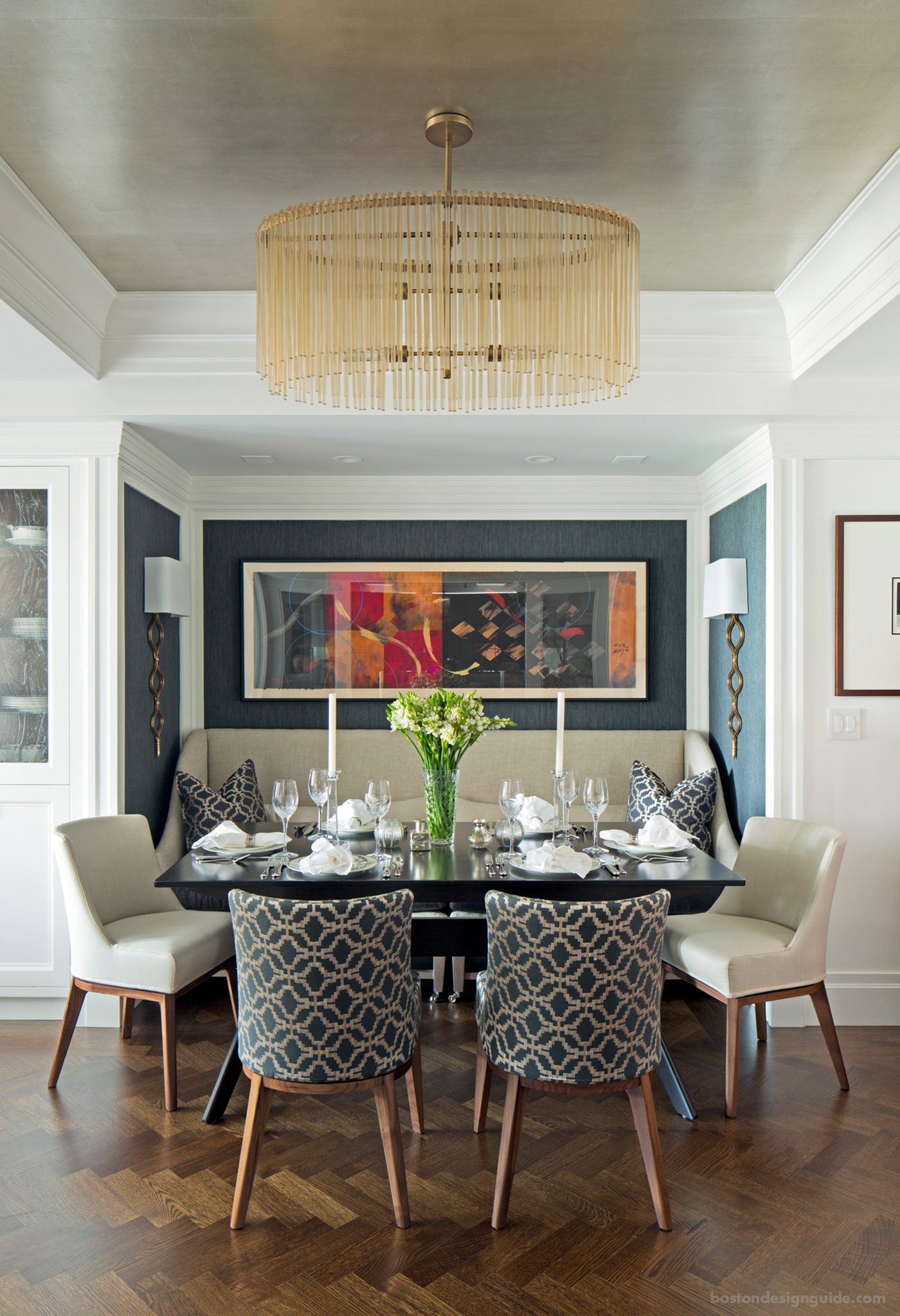 LDa Architecture & Interiors; photo by Sean Litchfield
LDa Architecture & Interiors reveals that homeowners are using every surface—on an accent wall or even as a statement on the ceiling—to bring layered, lavish beauty into the home. "Eclecticism is on the rise," says Sawyer, and he responds by mixing and matching prints throughout the room.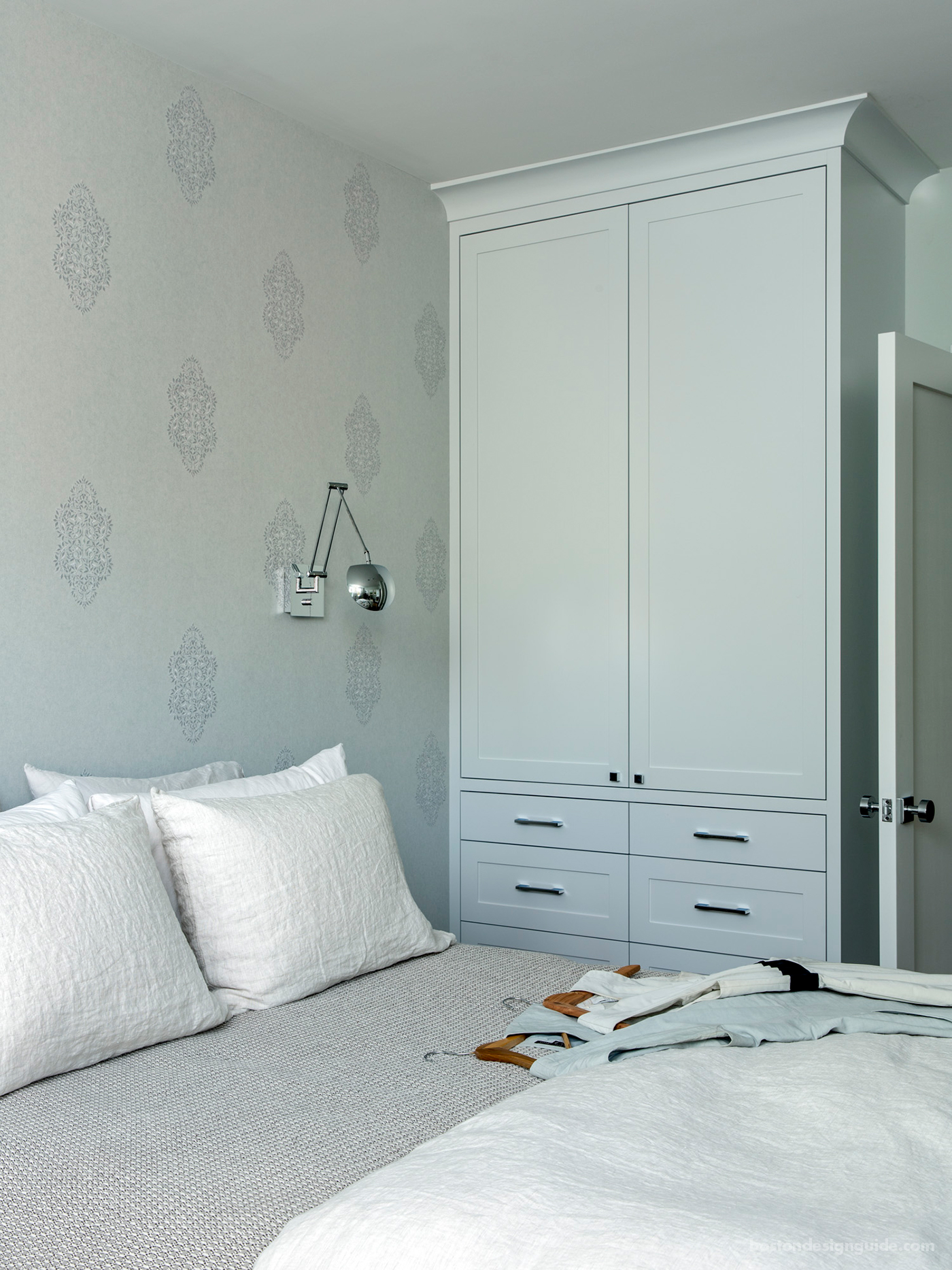 LDa Architecture & Interiors; photo by Sean Litchfield
Formality is also making a return, says Erin Tracey, another interior designer at LDa Architecture & Interiors. Her clients "are looking to get more formal again but still incorporate it with a minimalist palette. We're seeing wallpaper used as an accent to a room rather than a statement." She urges homeowners to think of wallpaper as an accessory when envisioning their living spaces. As an accent, it's easy to swap out when another new pattern excites you.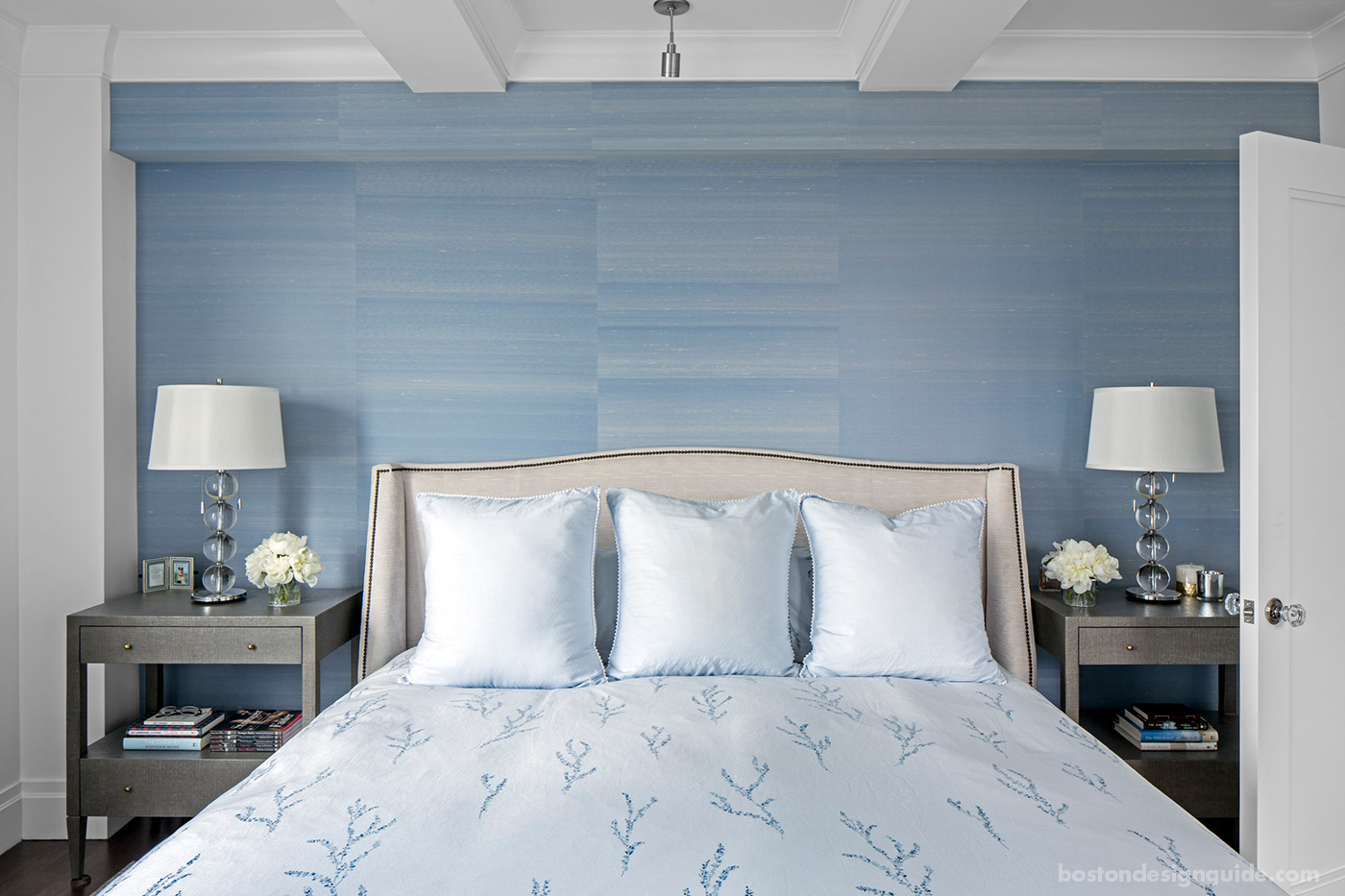 LDa Architecture & Interiors; photo by Sean Litchfield
You can also think of wall covering as art, like interior designer Audrey Sterk of Audrey Sterk Design out of Nantucket, who creates her own bespoke lines of wallpaper (as well as fabrics and murals!). She, too, is moving away from hard lines, and shares that she "has been feeling a shift to an organic painterly pattern for walls and fabrics instead of a tight geometric pattern."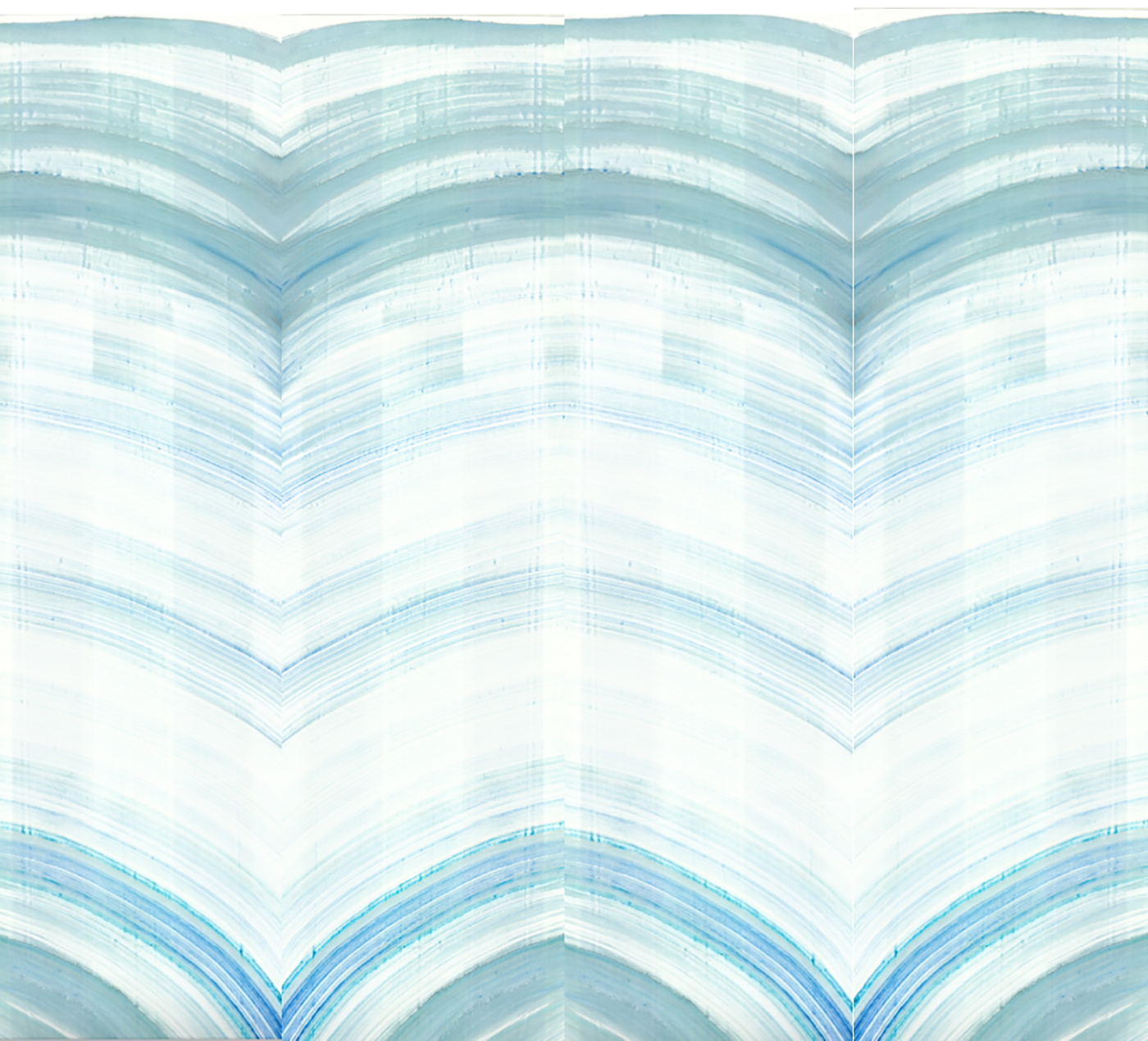 "Swish" wallpaper; Audrey Sterk Design 
She describes her newest pattern, Swish, as a "free flow yet stylized" pattern and loves its scale and the repeat, which can be configured in a variety of ways and directions.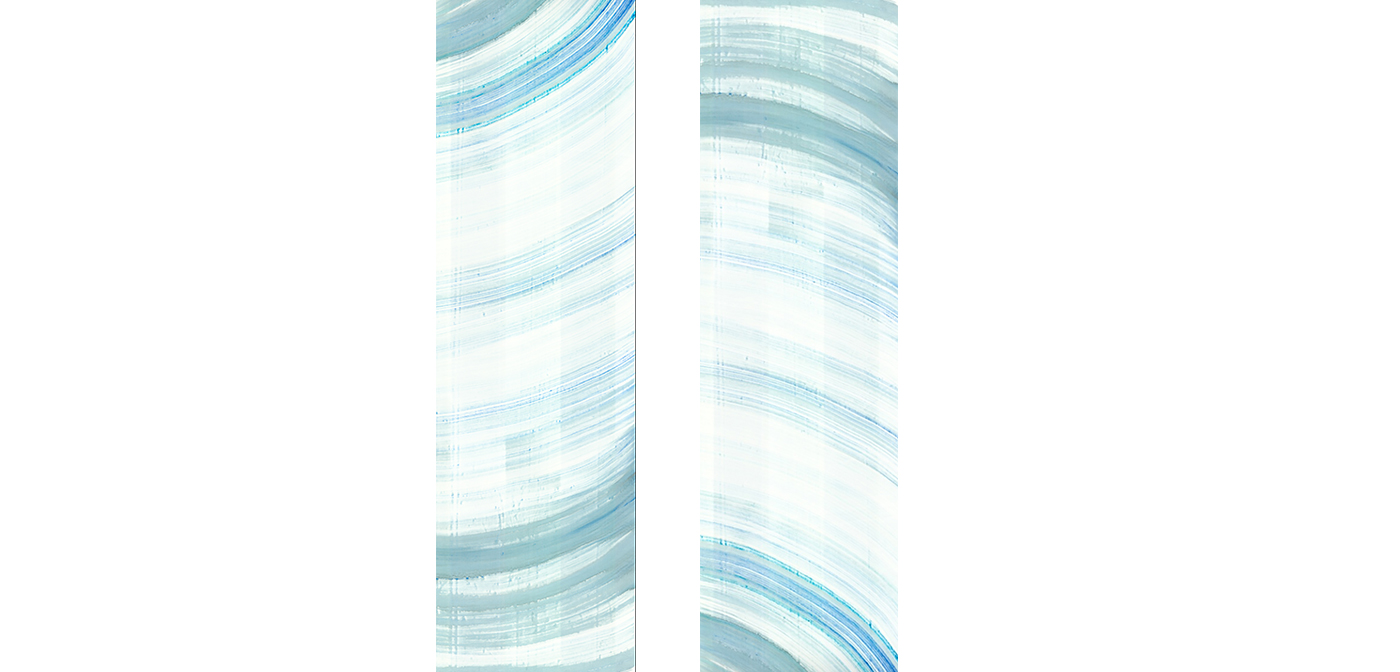 LDa Says: What Walls Are Wearing Now....
Metallics
Phillip Jeffries
Embroidery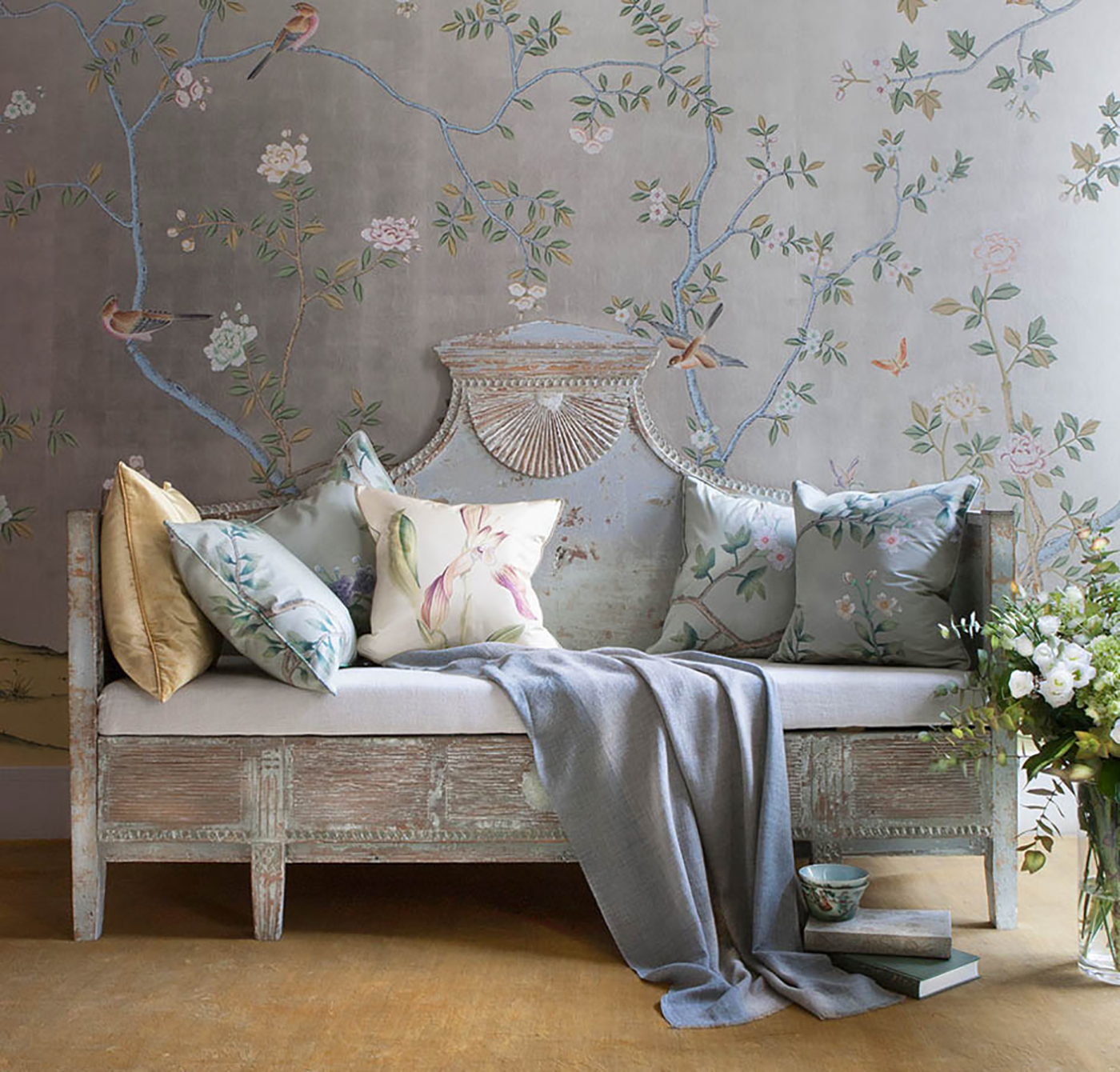 De Gournay; photo by Dan Marshall
Texture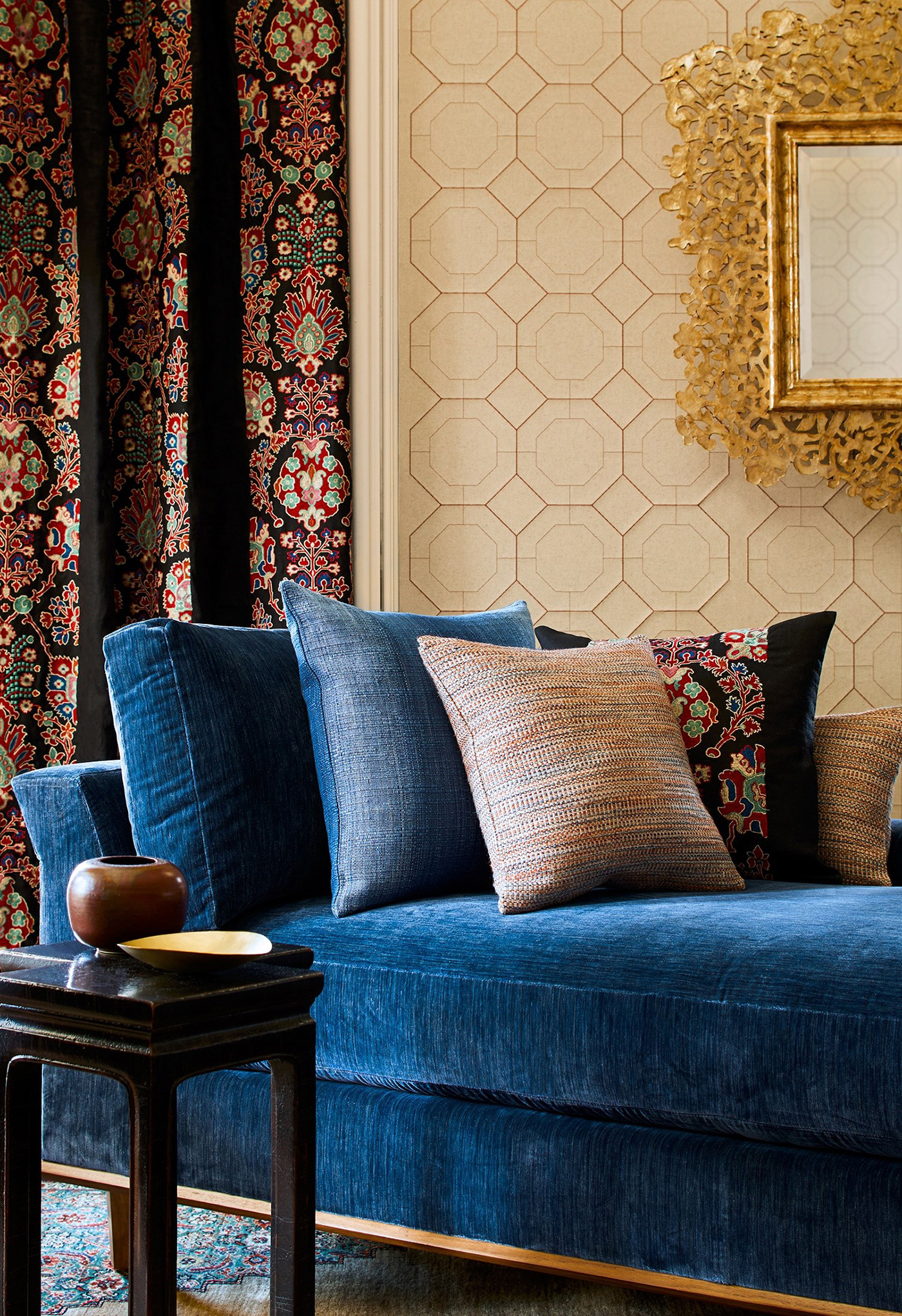 Cowtan & Tout
Florals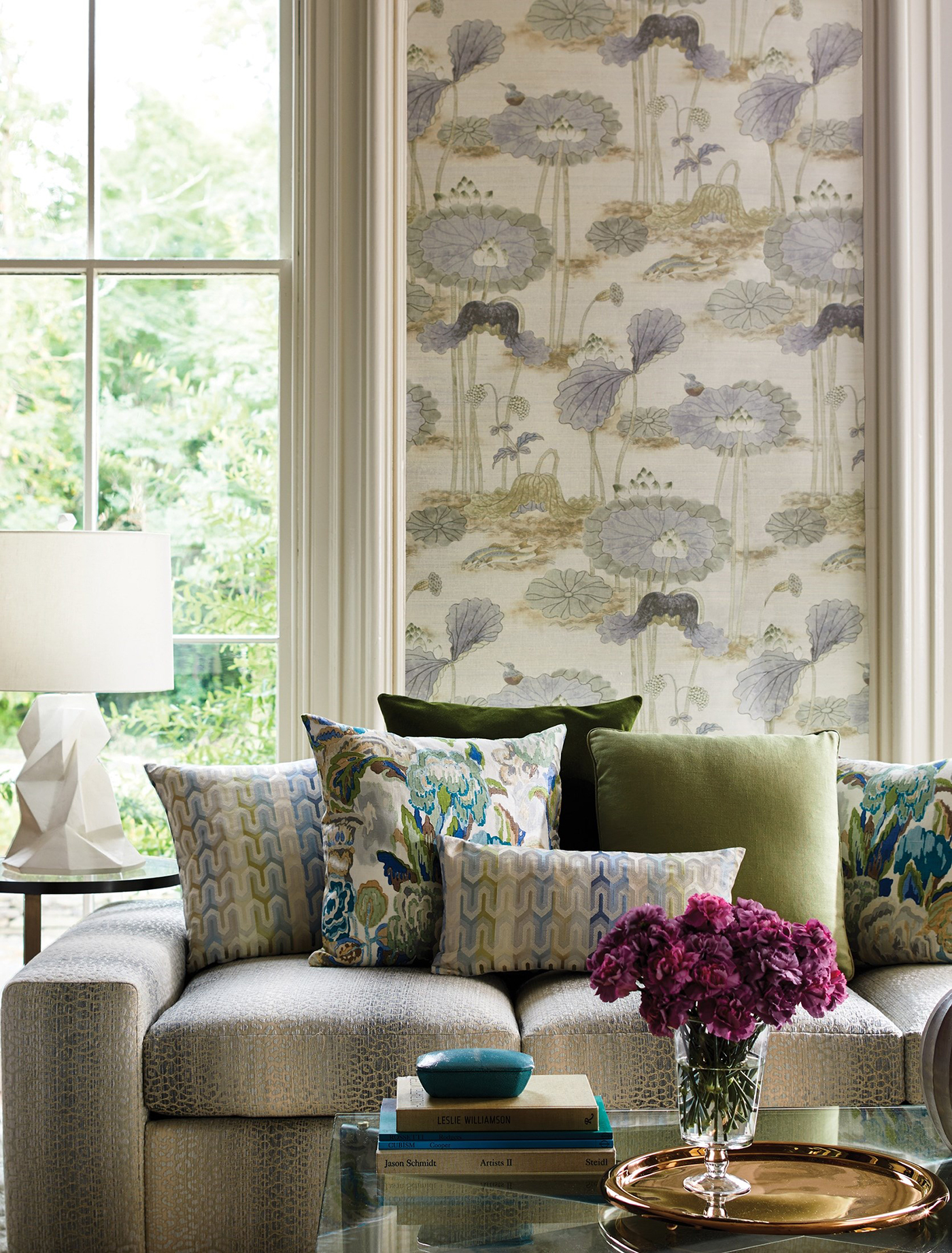 Cowtan & Tout
Stripes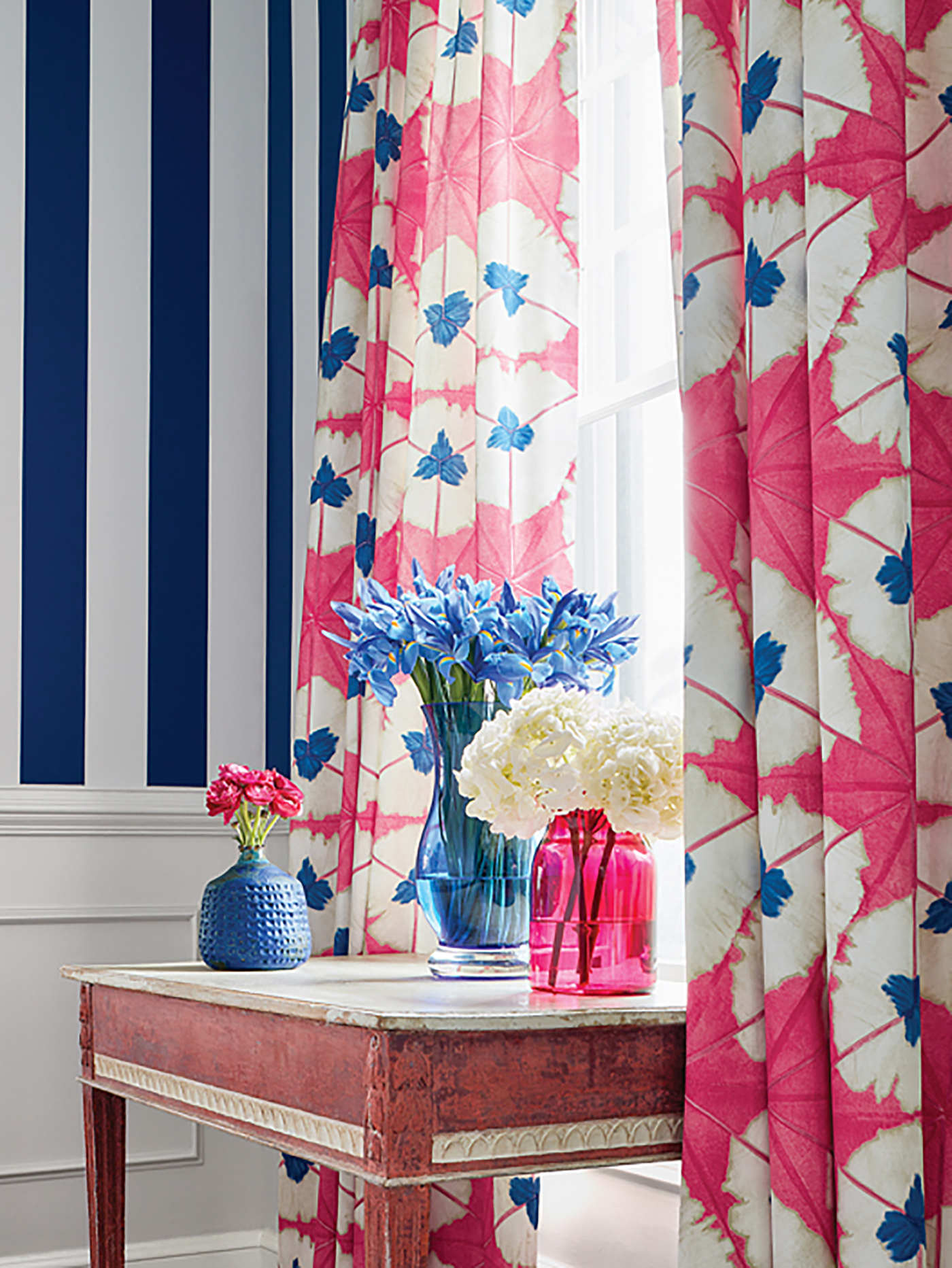 Thibaut
Catalfano's Favorite Brands...
The industry is really beefing up on their wallpapers, whereas they weren't in the past five to seven years, says Catalfano. His faves?
Cowtan & Tout
and
Thibaut
. And, for textured, you can't do any better than
Phillip Jeffries
—they're fantastic.
 Main image: Thibaut