June 18, 2021 | Marykate Forte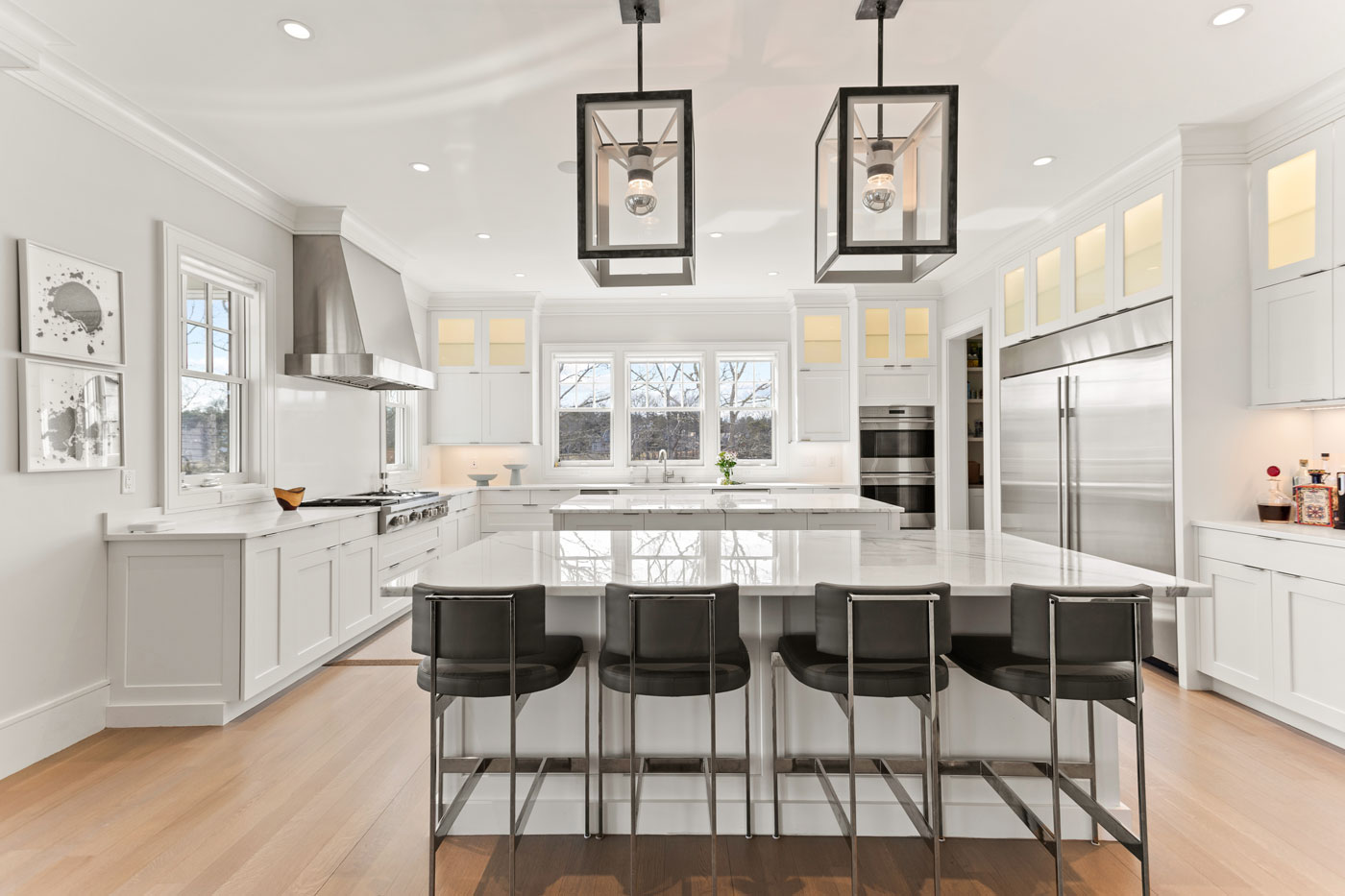 Boston Stone Restoration's process for protection.
Boston Stone Restoration offers More AntiEtch sealer for natural soft stones to create a protective barrier against etching and staining without altering the stone's finish. The durable, micro-thin layer is applied as a liquid and is cured with a UV light before being polished. With a 10-year warranty, this process can be applied on marble, limestone, onyx, travertine, and soapstone.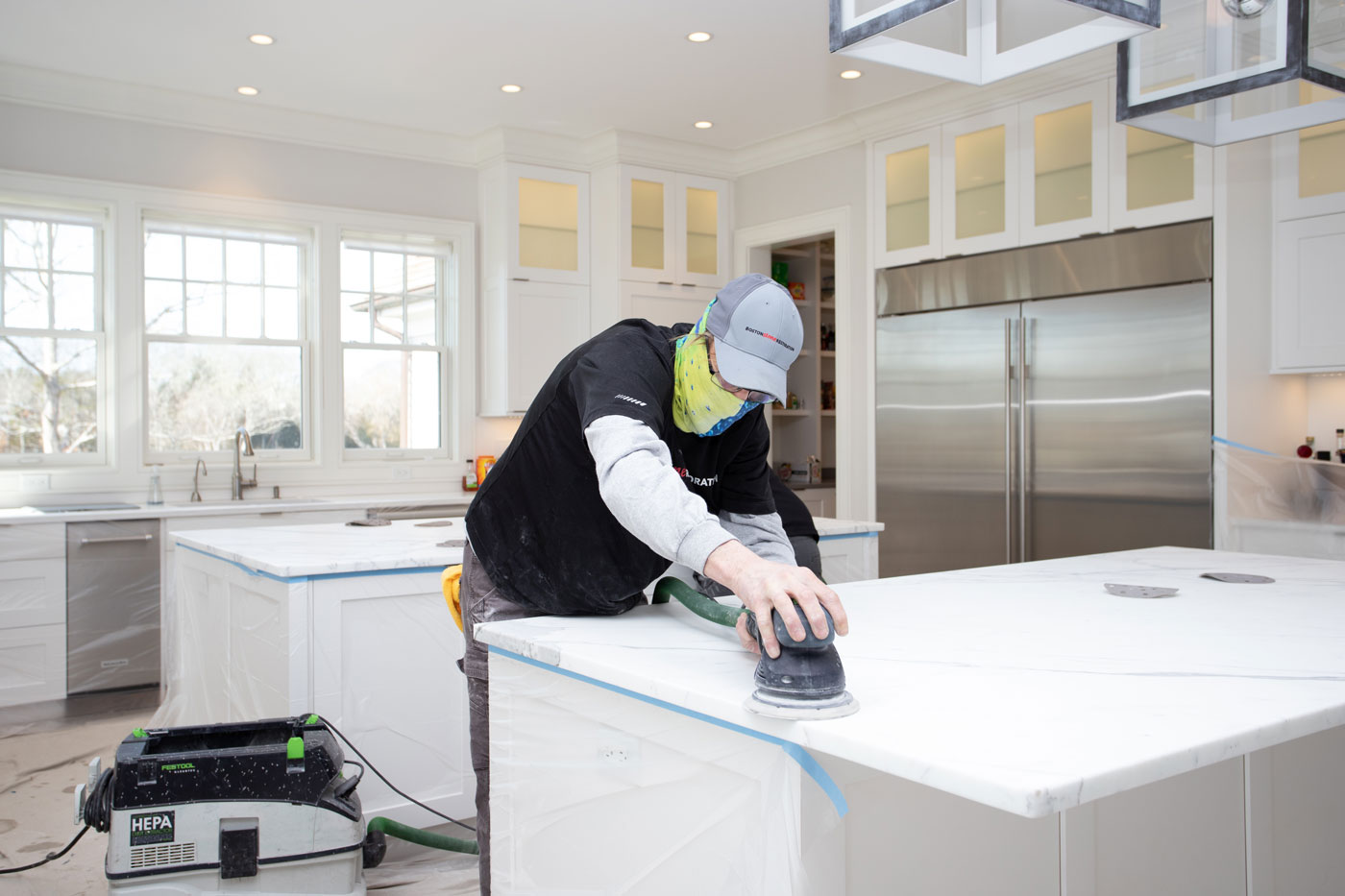 "We have a lot of customers who choose this process on a new installation before the product gets used and that's the best time to do it," says Melissa Bunis, co-owner of Boston Stone Restoration, New England's leading natural stone and tile restoration company. "Treating the product before it's been used is best, but more than half of our work is on existing installations."
More AntiEtch eliminates etching caused by acidic food and liquids and prevents tough stains, watermarks, and rings. With no smell and minimal dust, the process is usually completed in two days and the coating can be polished to any level of shine or a matte finish.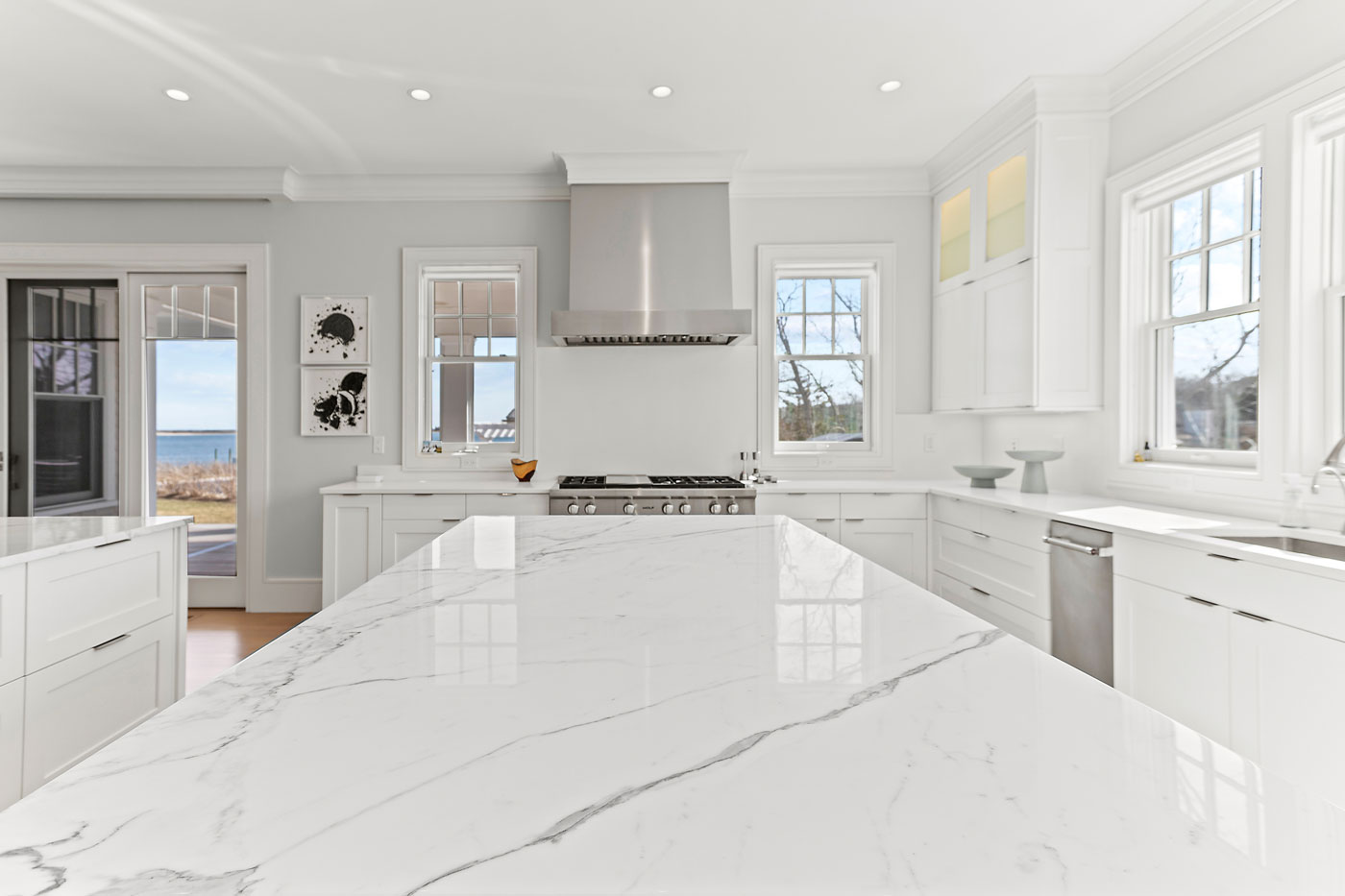 "For people who entertain and really want to be able to use their kitchens and enjoy them worry-free, this is a phenomenal product," says Bunis.
For more information, visit https://bostonstonerestoration.com.