May 4, 2020 | Sandy Giardi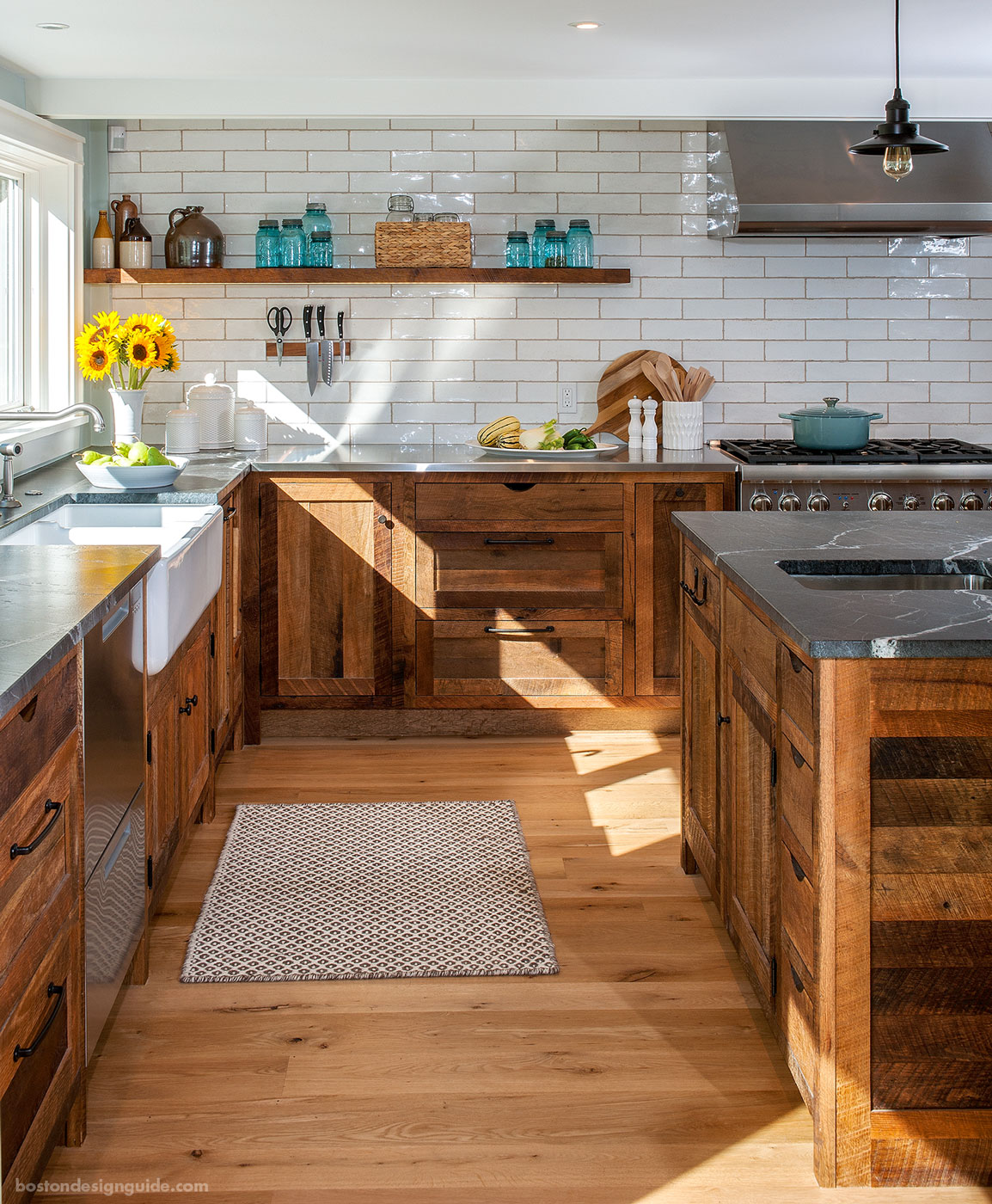 With the home cooking, prepping and assembling that has been going on of late, we all are spending more time than ever in our kitchens. Storage shortcomings are coming to light, functionality issues are making their presence known (all too frequently!) and many of us are pining for the beautiful new look that custom cabinetry brings.
If you're among those contemplating a kitchen renovation, Crown Point Cabinetry, the premier, family-run cabinetmaker located in Claremont, New Hampshire, has options for every budget. In the summer of 2018, the industry leader in inset wood cabinetry launched Crown Select, a secondary line offering the same high-quality inset and frameless cabinetry for a lesser investment.
President Brian Stowell describes Crown Select as the Toyota to Crown Point's Lexus. Both lines share the same quality, are built by the same artisans, and use Crown Point's beautifully durable oven-baked finish. Custom fit appliance panels and accessories are available for all, including recycling centers, tray and flatware dividers, rollout storage and LeMans corner units.
There are some key differences, however. Crown Point offers complete customization for those looking to "reinvent-the-wheel," while Crown Select boasts the merits of Crown Point with limited customization. Which is for you? The following distinctions should help you decide….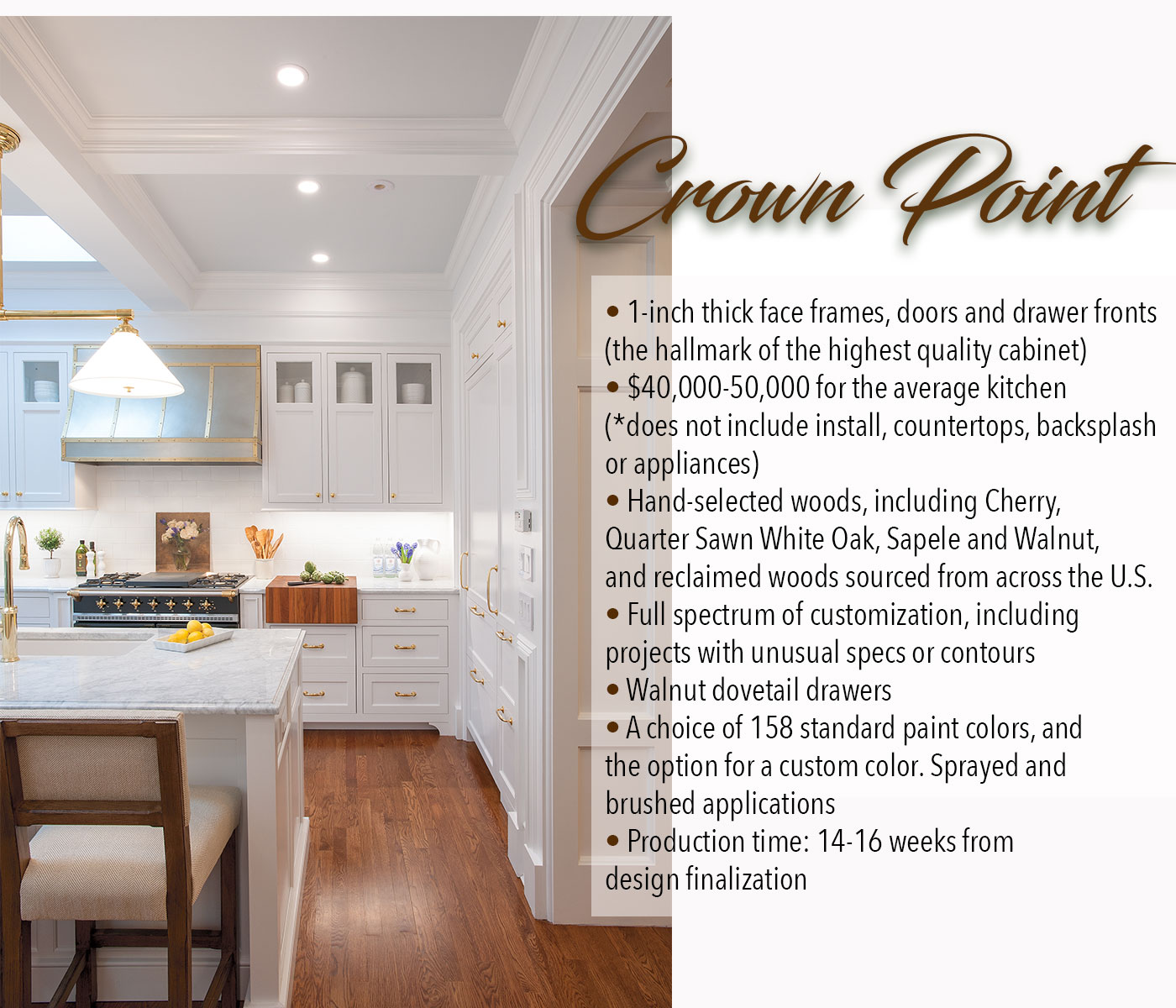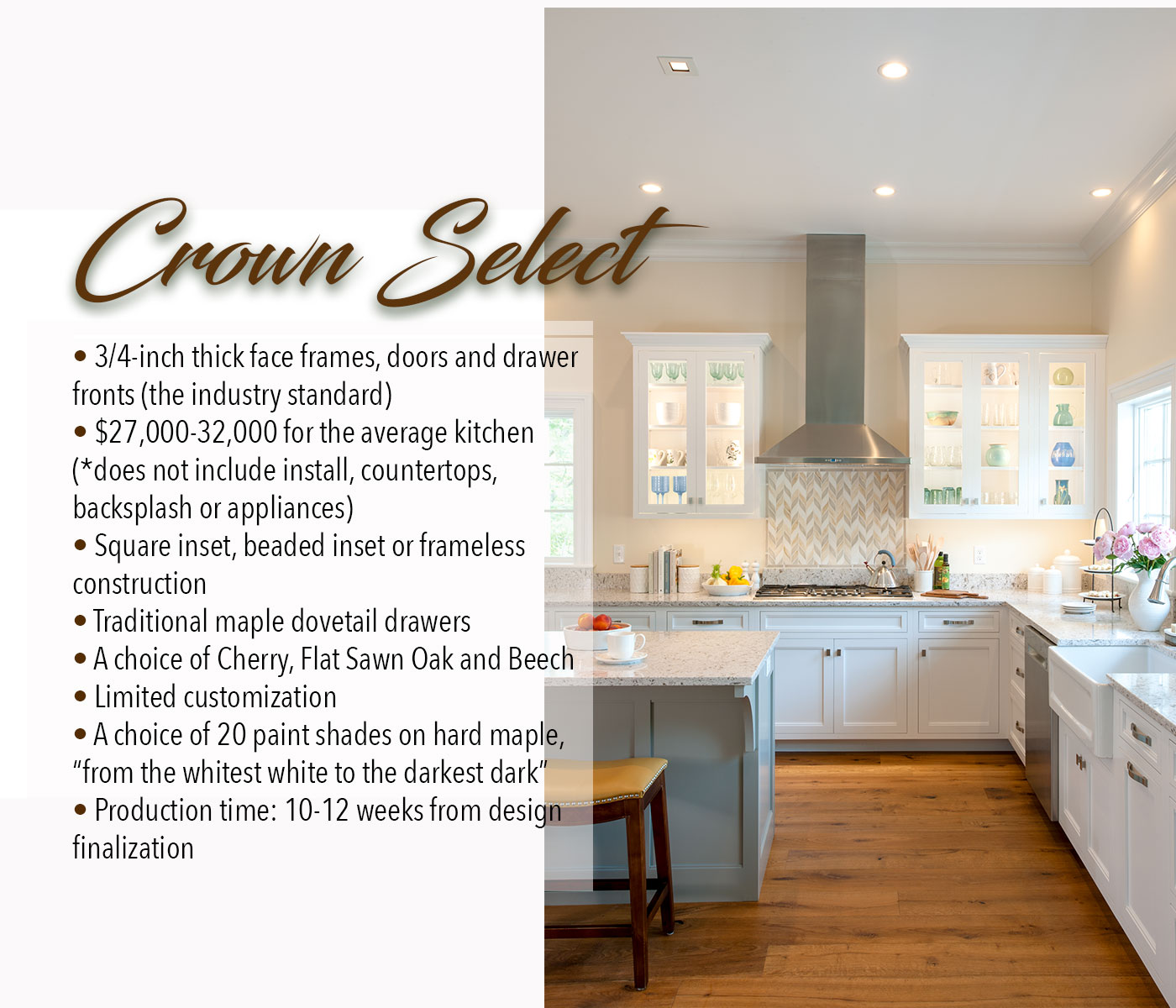 Crown Point and Crown Select offer cabinetry solutions for all of the rooms of your home. Both are backed by a comprehensive, 10-year warranty; cabinetry is shipped direct to the site and arrives blanket-wrapped. For more information, visit crown-point.com and crownselect.com.