November 28, 2017 | Sandy Giardi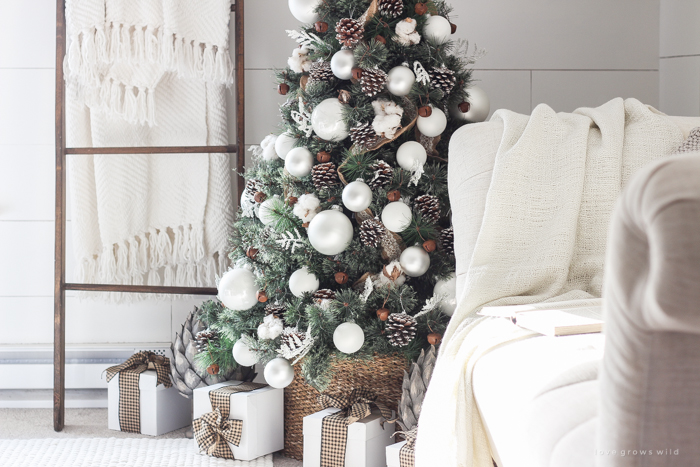 You should have an artificial tree if…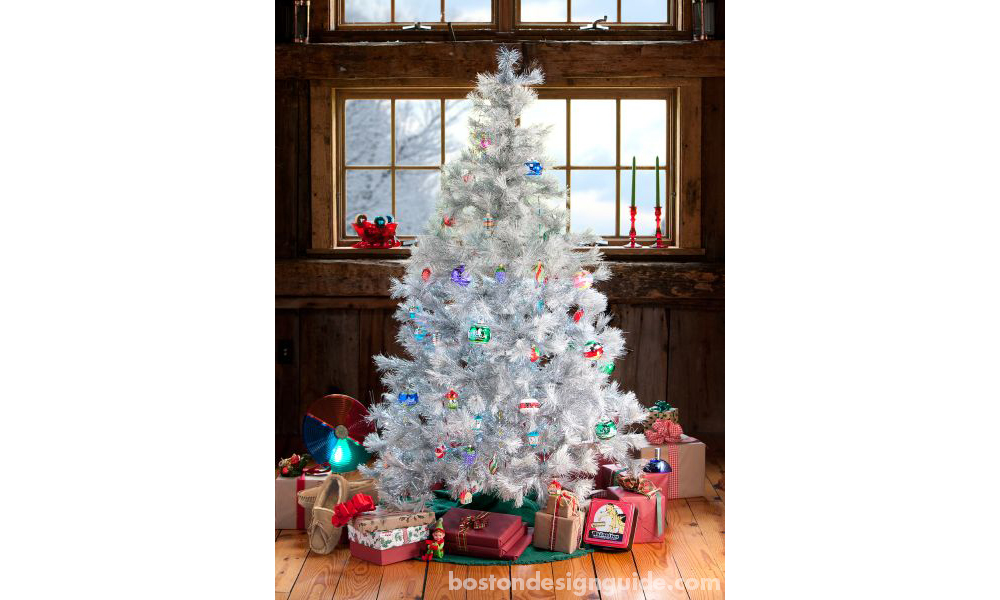 You're a nonconformist…. Evergreen shmevergreen, you're thinking you may want a snow-white tree this year strung with candy-colored ornaments or maybe you're in a blue Christmas state of mind. Colors aren't just for Easter anymore, in this age of Pinterest, we're seeing white, sapphire and orange trees out there and plenty of merry makers looking to get creative with their color palettes.
You hate a mess…. While pretty, real Christmas trees shed their pine needles and require continual cleanup, like, say, when the dog wags his tail or a wide-eyed child gives a present under the tree an enthusiastic shake. They also leave a pine-green trail in their wake on the way in and out of your home, meaning a vacuum is never far behind.
You plan to travel…. An artificial tree can be set up and taken down on your timetable. If you are traveling over the holidays, a flame-retardant artificial tree allows you all of the joys of decorating yet gives you peace of mind while you're out of town. Plus, real Christmas trees need to be watered regularly, and you can't do that if you're sunning yourself on a beach in Belize.   
You're short on time…. If you can't possibly do one more thing this holiday season, artificial trees eliminate an outing to a Christmas tree farm or your local nursery. Also, because good fakes come pre-lit, you can avoid a few hours stringing lights or the time it takes to find that lone broken bulb that's preventing your tree from full illumination.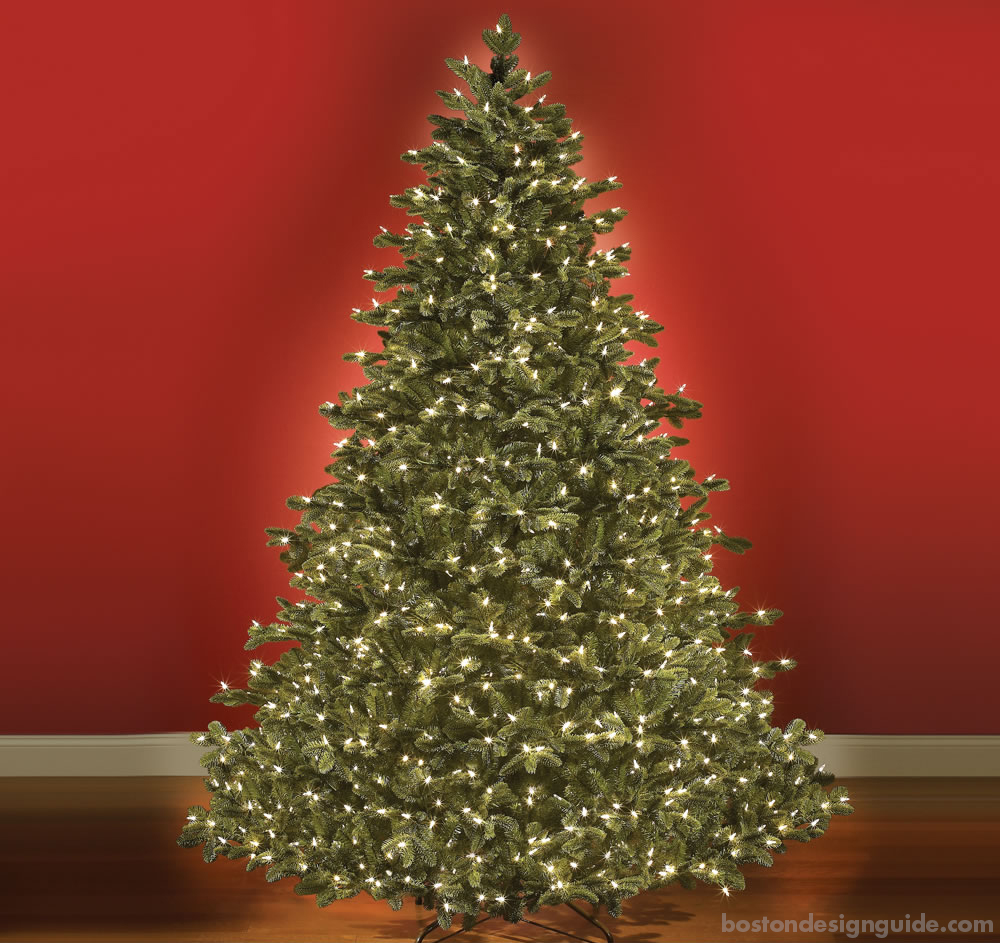 TIP: Makers like Hammacher Schlemmer and Balsam Hill carry artificial trees that are wildly realistic. Their offerings replicate the growth patterns, branches and needles of Fraser, Noble and Douglas firs, and have up to 40 percent more branch tips creating fuller looking trees.
You should have a real tree if…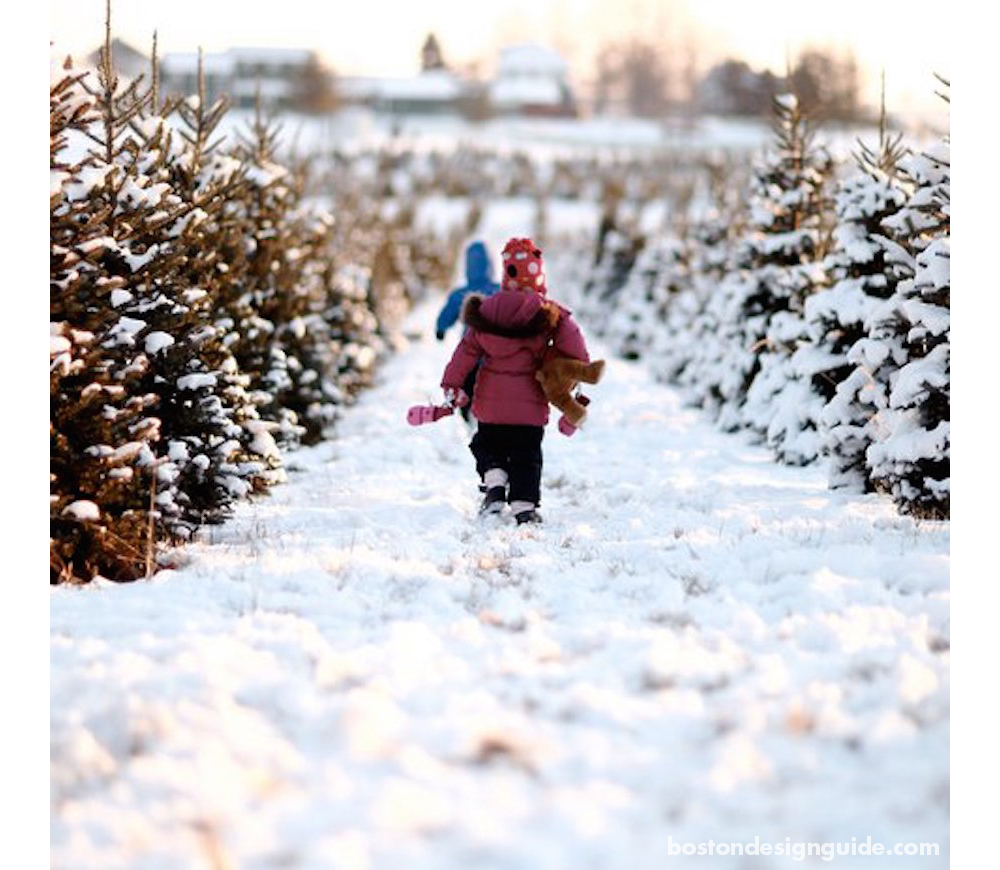 You're a traditionalist…. You wouldn't dream of having a tree that is anything but au naturel. You enjoy the symbolism as well as the journey, when you and the family venture out to choose the perfect symbol of Christmas. For you, the ritual and selection process is as memorable as the big day itself.
You appreciate beauty…. A freshly cut Christmas tree has an inherent beauty that even the finest artificial trees can't duplicate. There's a majesty and charm to ushering the outdoors indoors, as well as that festive, unmistakable scent of pine that fills the home.
You're an environmentalist…. You're not harming the earth by cutting down a blue spruce. Christmas trees are grown expressly for the holidays, with seedlings planted to replace harvested trees. A fresh Christmas tree is an eco-friendly choice that allows revelers to support community growers and preserve green spaces. While they're growing, real Christmas trees absorb carbon dioxide and other gases and emit oxygen into the air, and, after they're used, they can be recycled. Christmas tree farms also create a scenic and important natural habitat for local birds and wildlife.
You're short on space…. City dwellers often don't have the storage for the oversized box that houses their soaring artificial X-mas tree. Or, perhaps, though you might love the yuletide, you don't love clutter, and know that come January you'll be happy to haul out the tree (and the holly) to tackle the organizational and clean-slate projects that the New Year often brings.
TIP: Compost or mulch your Christmas tree after the holidays to reuse it. If you're truly ambitious—and crafty—slice your tree trunk to make woodsy coasters or another home accent or chip it to make pine-scented potpourri.