October 15, 2020 | Sandy Giardi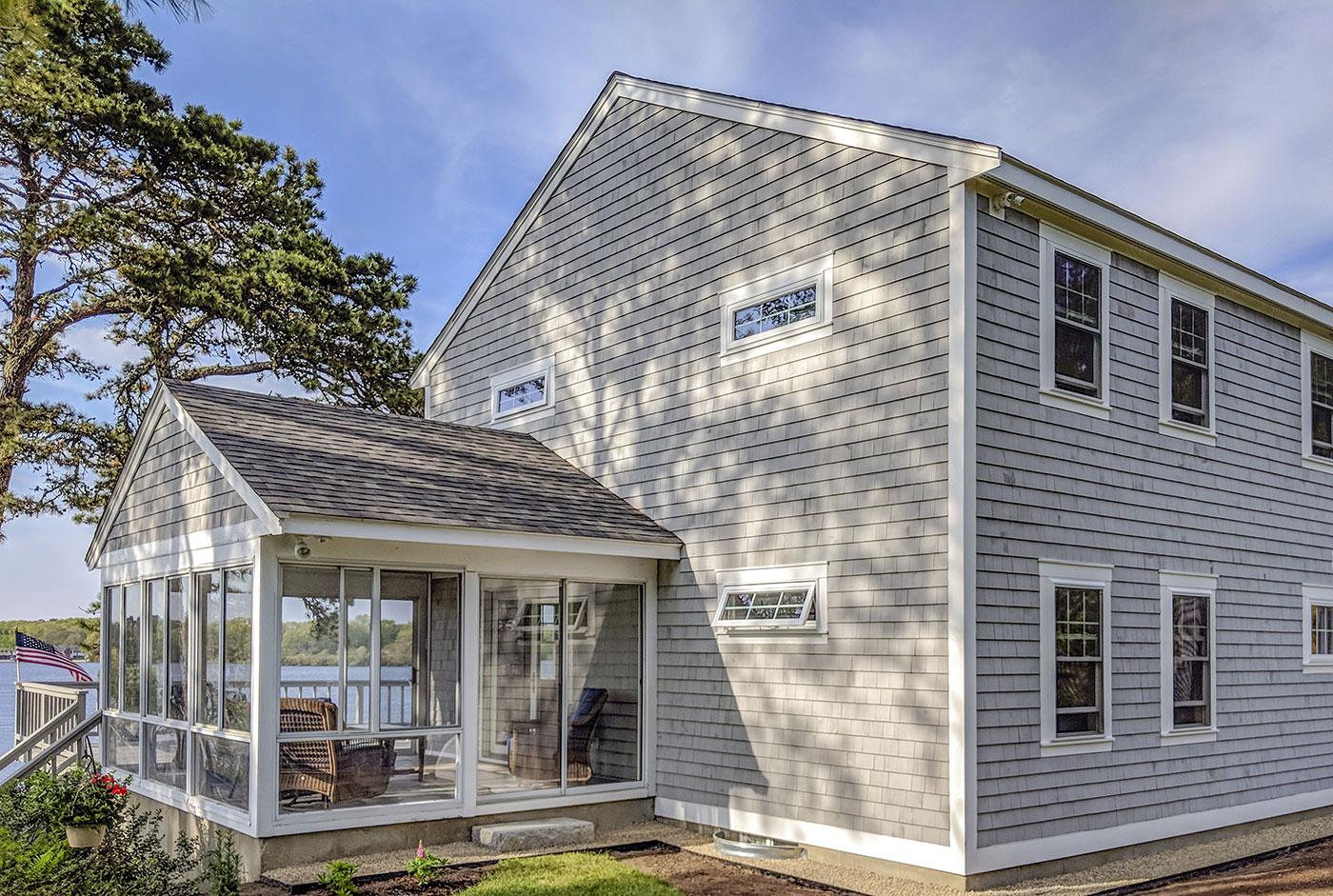 In this day and age, every last one of us has to multitask, and Longfellow Design Build believes our houses should work as hard as we do. It's likely your home has extra living space hidden in plain sight. Maybe you are all too clear on what could use a transformation or perhaps you need help envisioning the opportunities. Either way, the team at Longfellow Design Build can help. The design-build firm has mastered the art of remodels and additions; here follows a few of the ways that Longfellow Design Build has made much of the settings where homeowners live, work and play. 
Screen It In...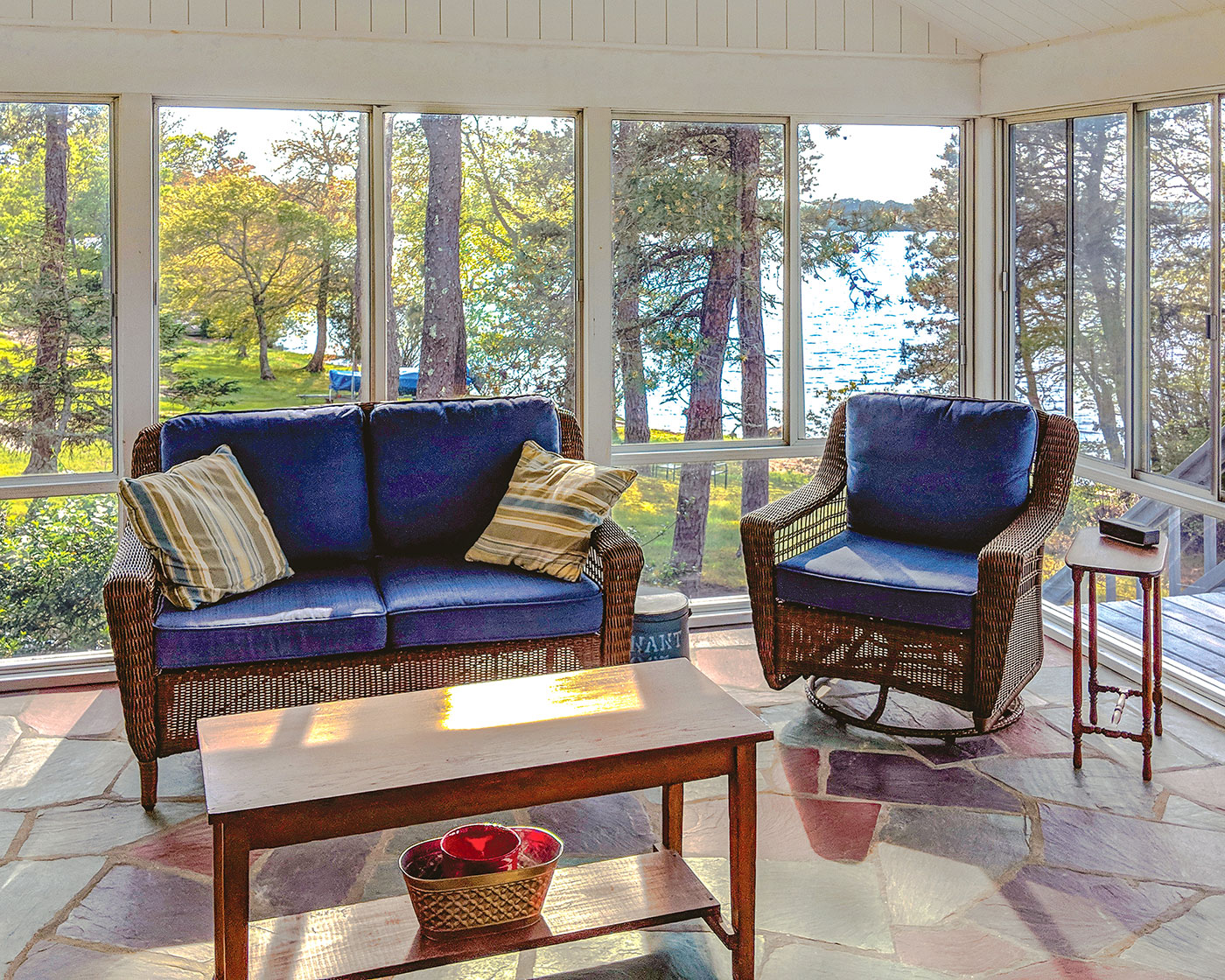 Screened-in porches and sunrooms are easy additions with a big impact, maintains Longfellow Design Build. A cheerful, three-season room with plenty of natural light and fresh air is just the antidote needed when you're feeling stir-crazy.
Deck It Out...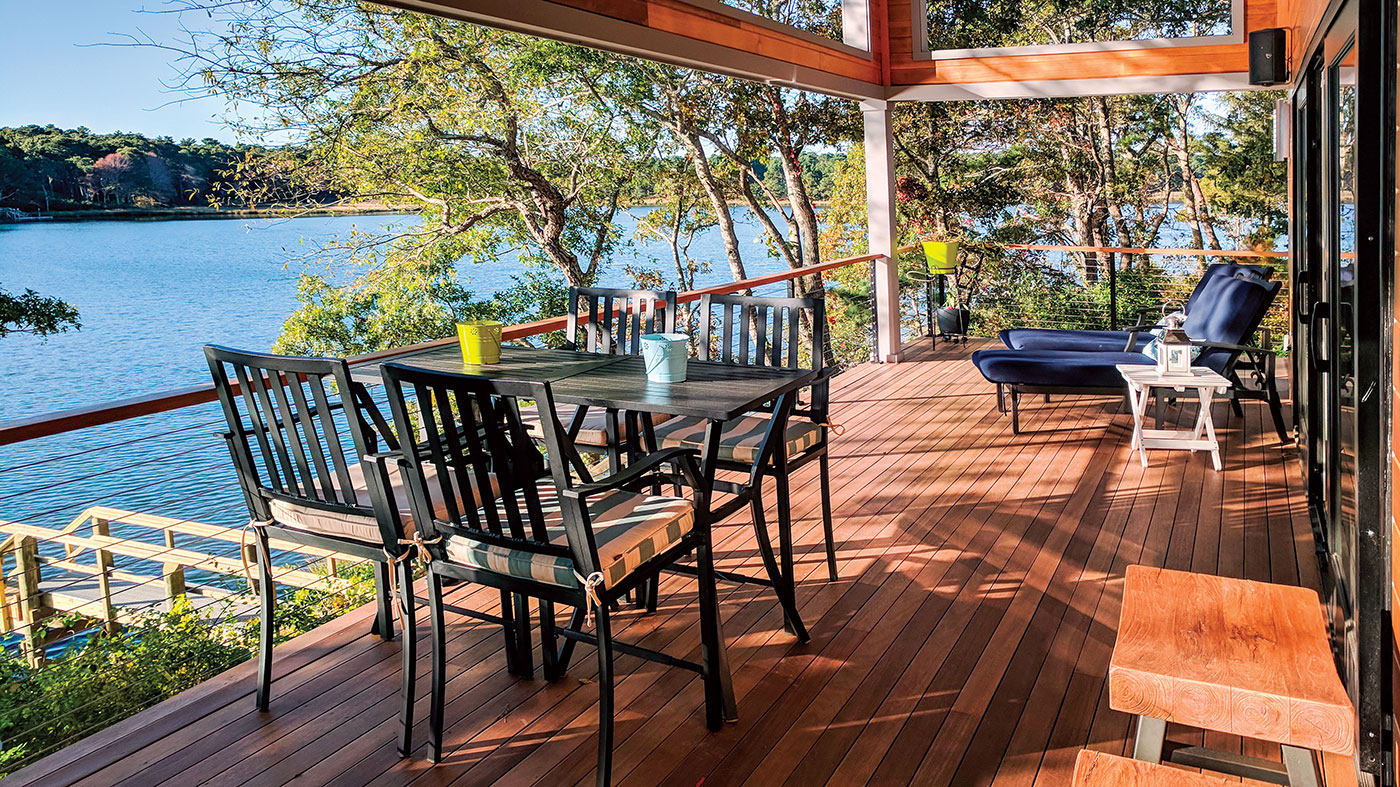 Given social distancing, adding opportunities for outdoor living is high on every homeowner's wish list. This expansive deck is an asset to an award-winning mid-century postmodern project in Cotuit and provides a welcome connection to the great outdoors.
Over the Garage...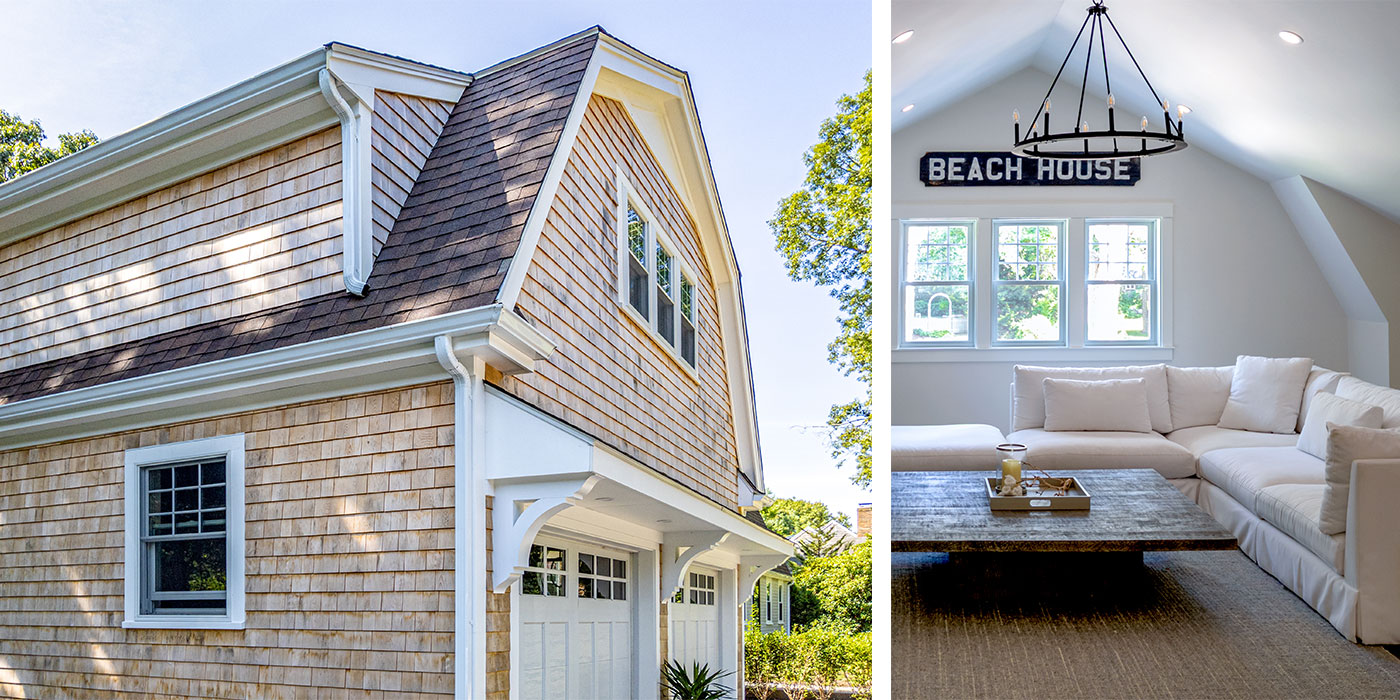 A garage addition is an optimal place to grow your living space, and gain a little ground. These projects are best suited to offices, guest suites and family entertainment rooms—all places that benefit from a little distance from the main home.
Open It Up...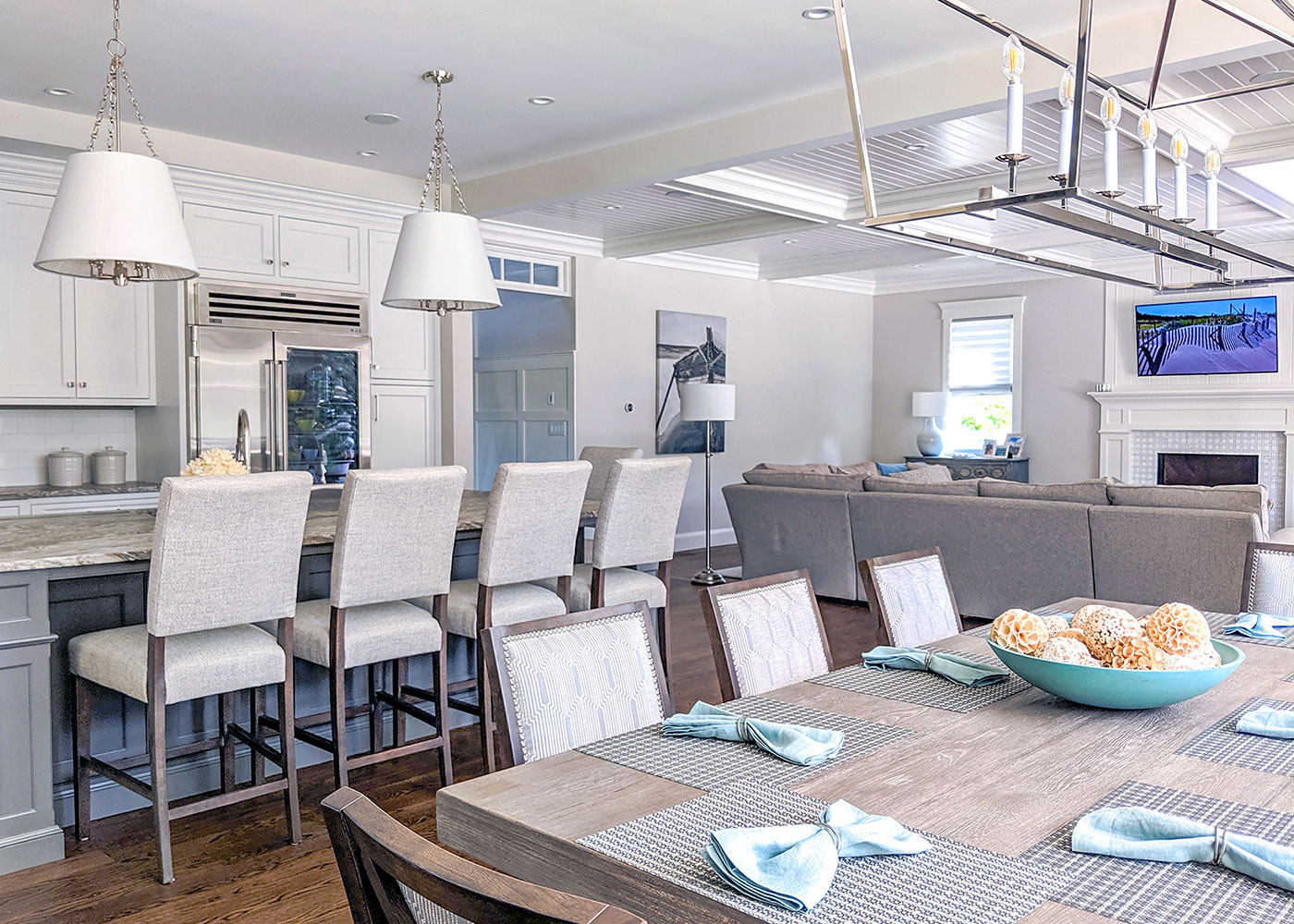 Homeowners are often surprised to find that Longfellow Design Build can transform multiple first-floor rooms into an open-concept great room. By removing a load-bearing wall, the firm can create vast, wide-open spaces to accommodate families spending more time at home.
Up on the Rooftop...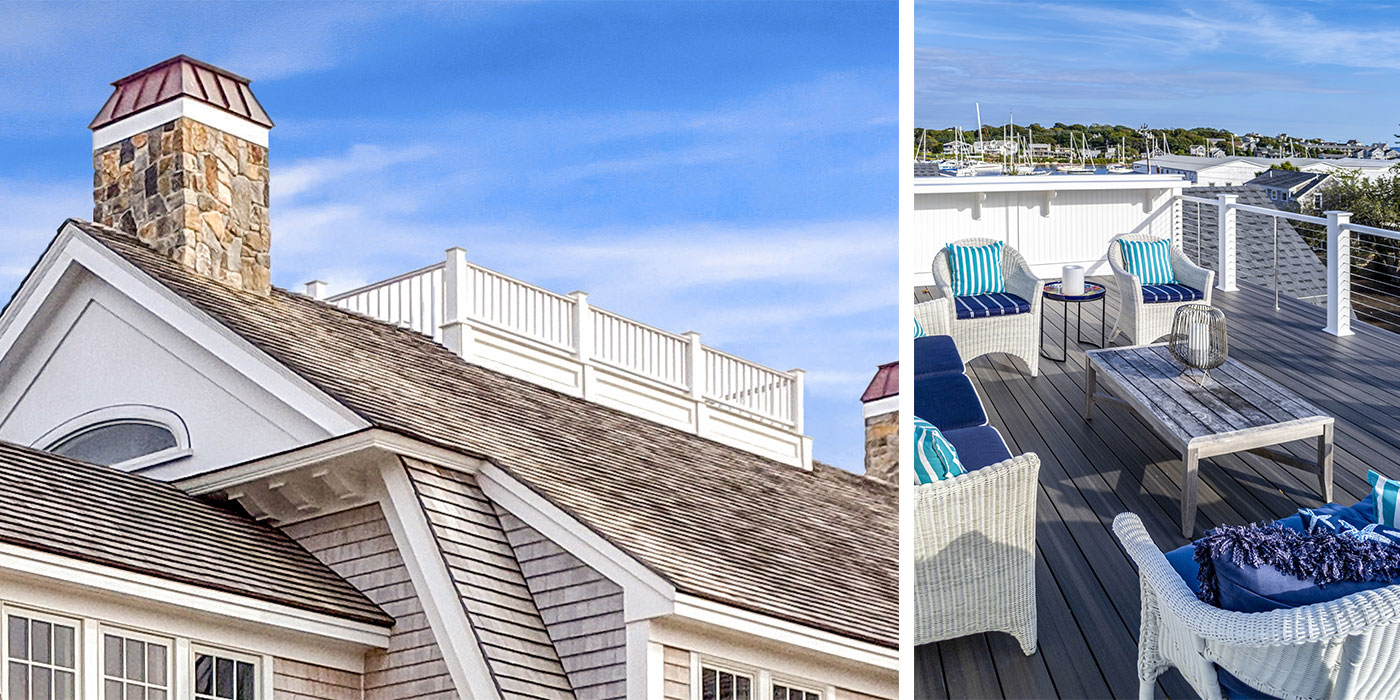 The Cape Cod company is happy to offer homeowners a little perspective, as well as an amazing view, often of the water. For decks and roof decks, Longfellow Design Build schedules a drone session as part of the design process to scout out the ideal outlook.
Visit longfellowdb.com to begin your home transformation.