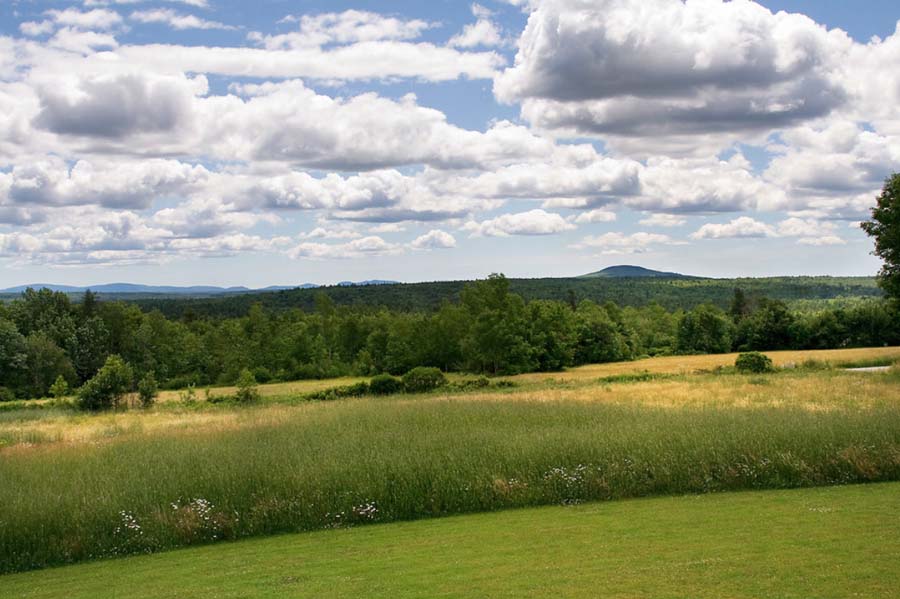 People often associate mountain homes with fall and winter, but there's something so peaceful and refreshing about a mountain home in the warmer months. Flowers and trees come alive, and nothing beats that mountain air and view. 
Below, a rural hillside residence in Penobscot, Maine returns to a more natural state through a landscape architecture overhaul by Matthew Cunningham Landscape Design. Fragmented native plant communities were restored, expansive areas of mowed lawn were rehabilitated, and new plantings were implemented to define edges and boundaries. A gorgeous view of the distant Blue Hill Mountain and Cadillac Mountain is maintained, making this mountaintop residence a truly magnificent place. 
New gardens with flourishing native plants were installed on the property to create flow and bring in bold color.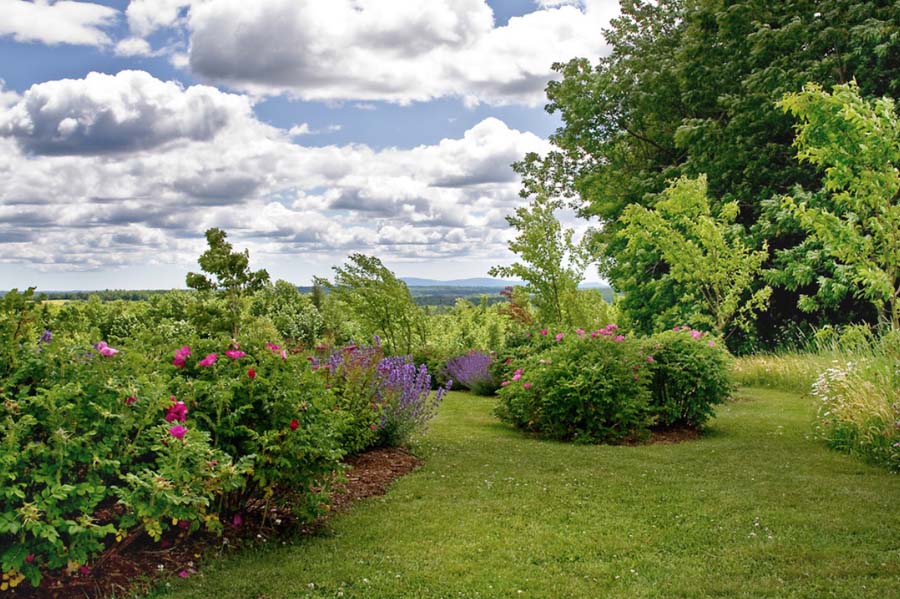 An outdoor terrace is surrounded by a beautiful and complex combination of flowering plants and shrubs, including Salvia 'May Night,' chive Alliums, Sedum 'Autumn Joy,' Iris 'Caesar's Brother,' Alchemilla mollis, and Perovskia atriplicifolia. Matthew Cunningham Landscape Design made sure to choose hearty, strong plants that would be able to withstand the elements on the exposed hillside.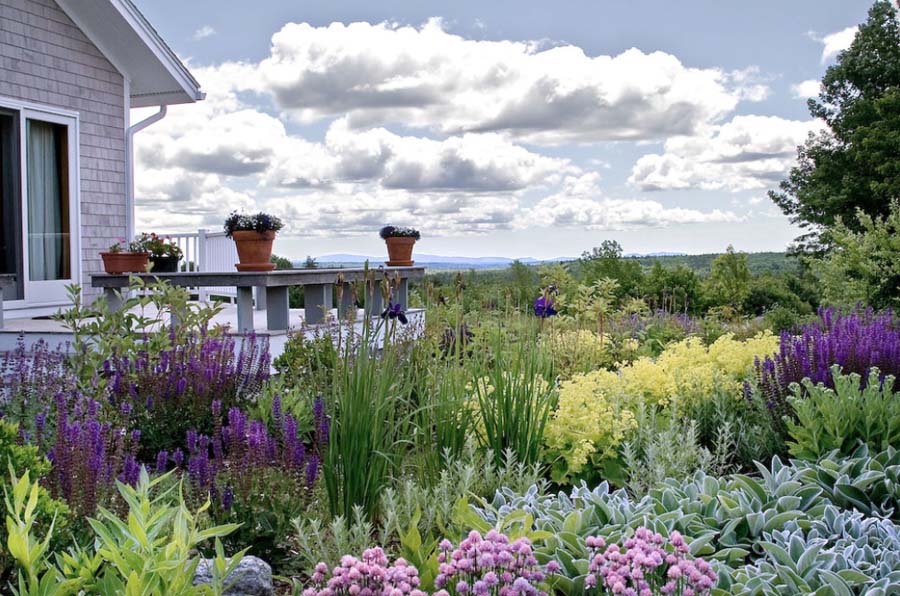 The home sits atop the hill, overlooking a grassy meadow dotted with lovely wildflowers.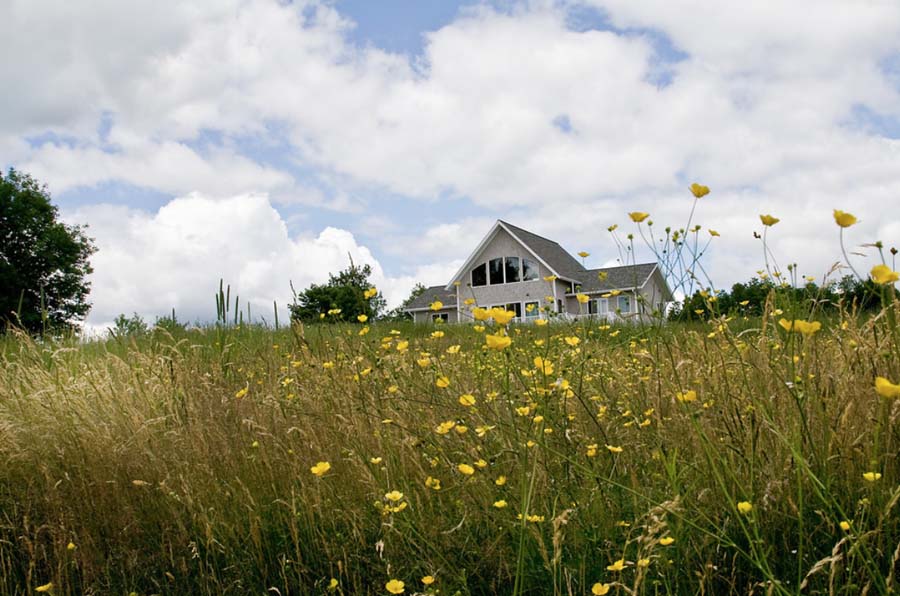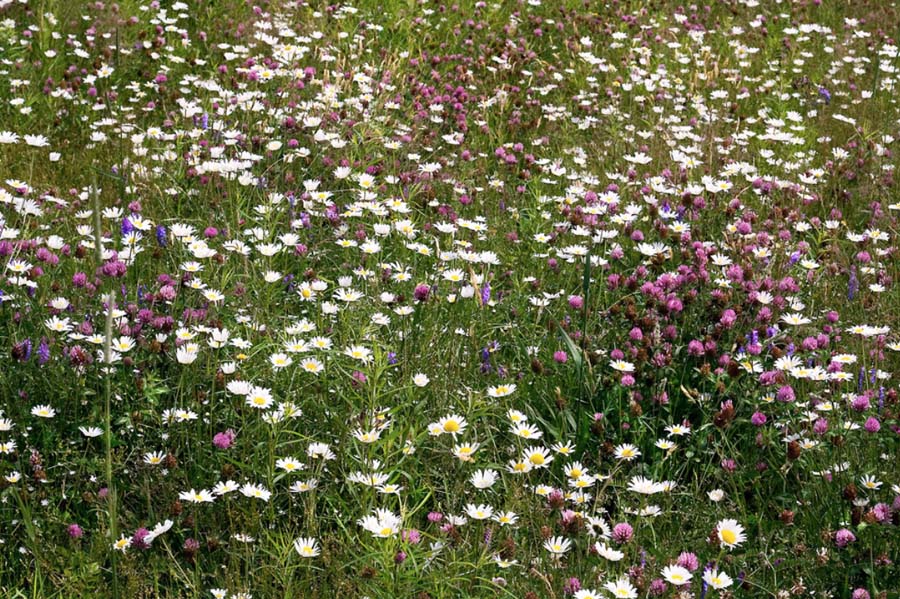 Mowed pathways allow the homeowners to explore their beautiful land without disrupting the natural plant communities.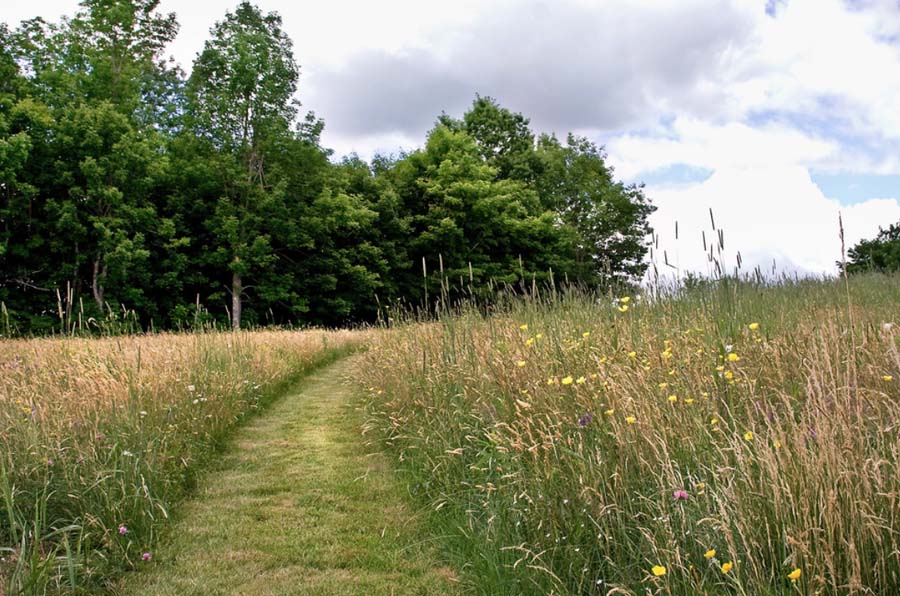 When summer eventually transitions into fall, the beauty of this hillside retreat will change and transform, revealing the colors of the new season.