November 12, 2020 | Sandy Giardi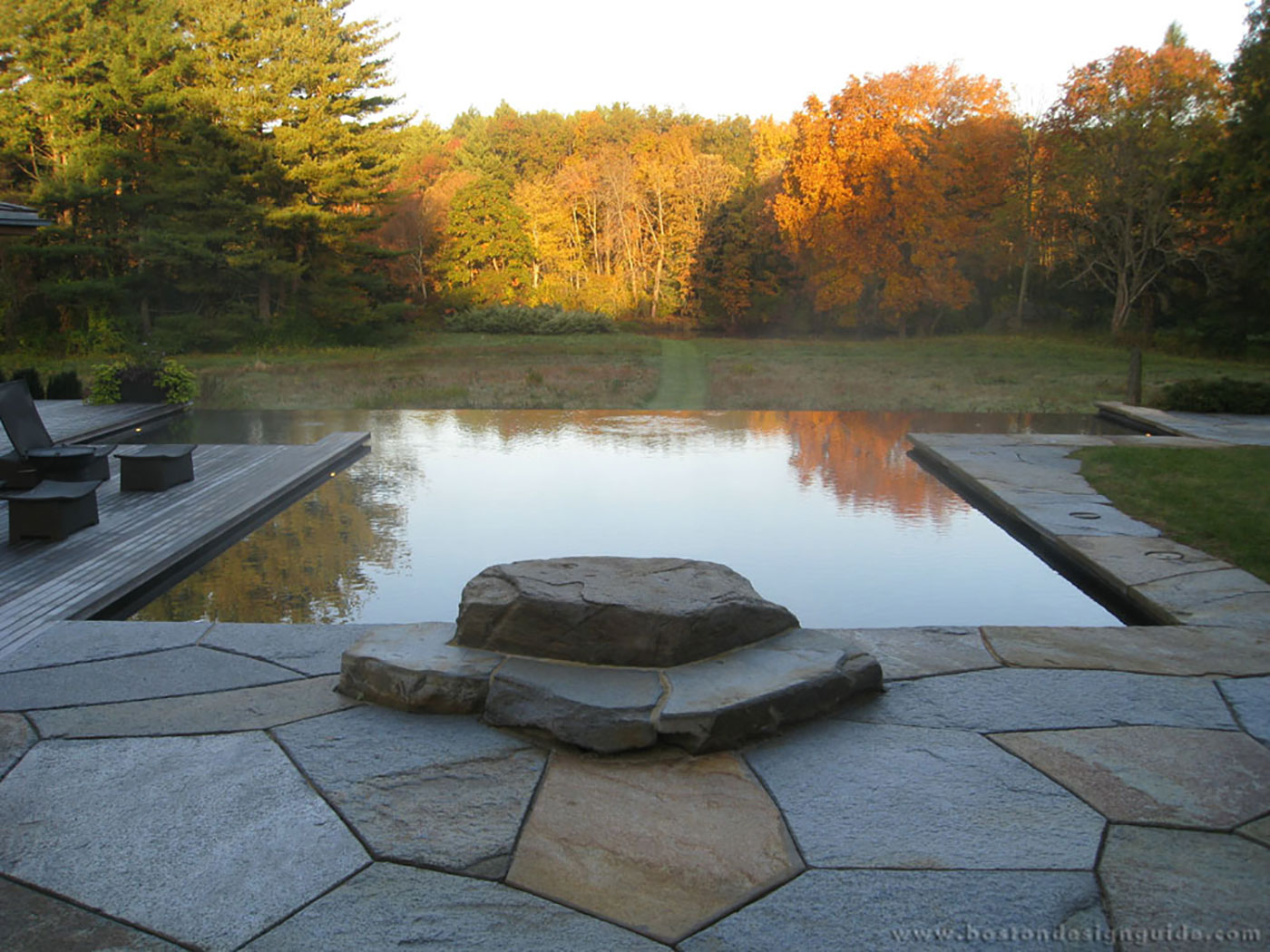 According to South Shore Gunite Pools & Spas, Inc. there's no reason you can't enjoy your pool right up until Thanksgiving—and with recreational opportunities being as limited as they are, we say you glean every ounce of pleasure out of the amenities you have in your own backyard. 
When a homeowner has a gunite pool in New England, they are advised to have a heater. And, so long as you are taking good care of your pool and running your heater, you can enjoy it until the outside temps start plummeting into the 30s. If you have a spa? All the better! People just have to use a little imagination, say the experts at SSG. "If you can use your pool for eight months, why use it for six?"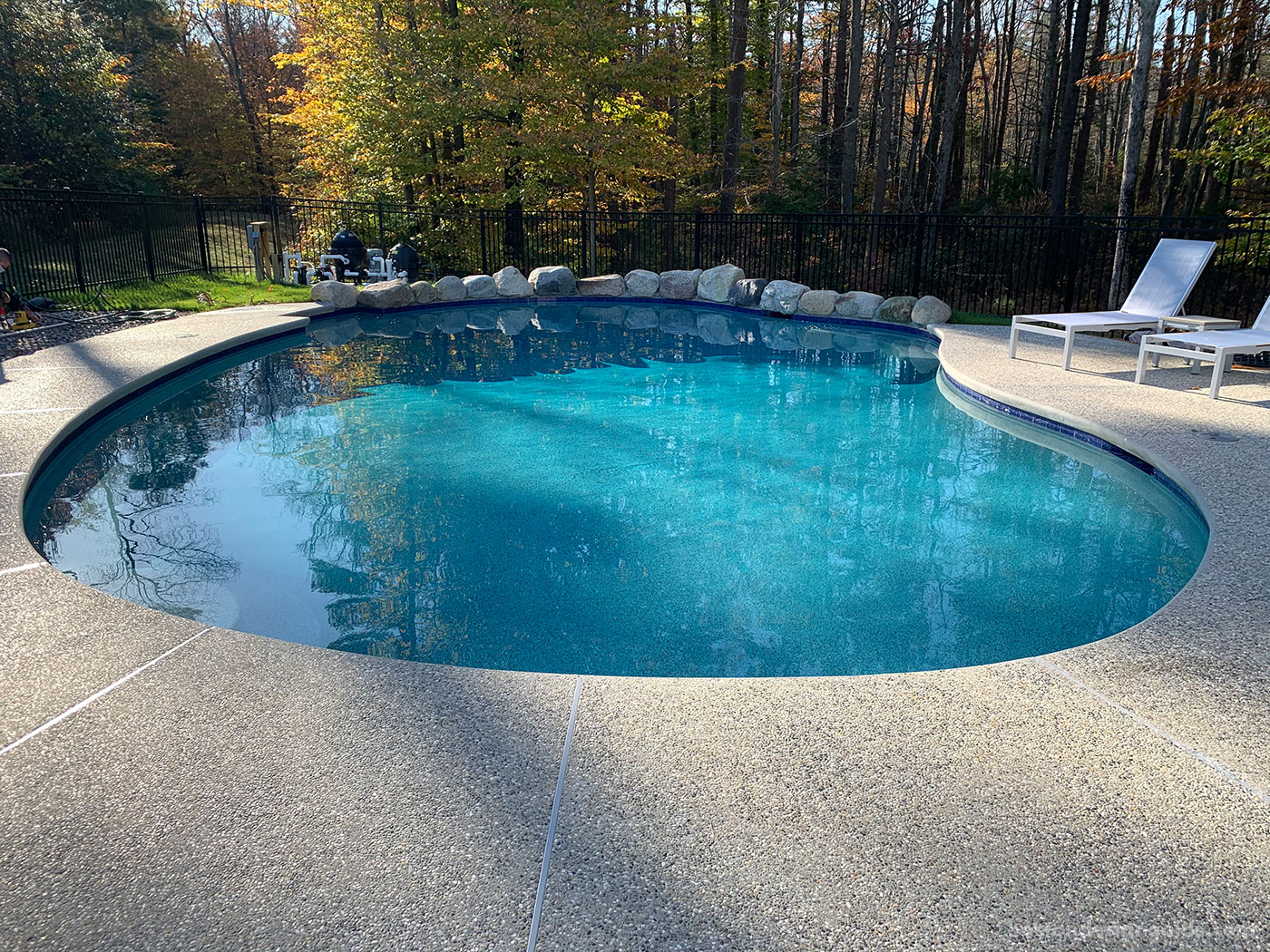 Photo courtesy of SSG Pools & Spas, Inc.
Due to the high demand from COVID, SSG Pools has been working at a breakneck pace to build gunite pools and has put in twice the number of pools as they did last year. About 80 percent of residents who invest in an SSG pool also sign on for Guarino's Swimming Pool Service, the company's in-house maintenance team, to ensure that their backyard oases receive weekly, biweekly or monthly care.
Photo courtesy of SSG Pools & Spas, Inc.
Even as their maintenance division is in the process of closing an estimated 1700 pools this year, they took time out to offer the following best practices for homeowners as we head into winter....
• If you haven't already, make the appointment for your pool closing. And next year, set the appointment date at the end of the summer—even if you plan to enjoy your pool deep into the fall.
• Keep your pool clean until the close. Pools require weekly attention, and removing autumn's debris allows your pool to be closed up easily. Also, keep your pool warm. "It's not a hard science," says the SSG team, but it's effective.
Once winter strikes, your pool still requires some attention. "It's so easy for people to think: 'Well, my pool's not open, so I don't need to take care of it.'" That isn't true—checking in on your pool is essential. What to do?
• Maintain a proper water level. If the water level rises atop your winter cover, it needs to be pumped out. Also, to avoid damage to your tile or coping, periodically check that the water under your cover is below the tile line.
• Re-secure your pool cover right away if it comes loose. Also, holes in pool covers cause problems. SSG Pools works with Meyco high quality pool covers and can be a providing source—with a lot of negotiating power—should you need a new one.
These off-season tasks aren't much, but they're key to ensure that your pool doesn't age quicker than it needs to and that it is ready when you are next summer.
Click here for more information on what Every Pool Owner Should Be Doing This Winter, courtesy of SSG Pools & Spas.