August 14, 2017 | carly stewart
Gone are the days of open-air showerheads mounted to the shingles. Outdoor shower designs have soared into spa territory, with refreshing new settings to rinse off that salt and sand.
1

Landscape Architecture by Sudbury Design Group; Photography by Jim Westphalen
A traditional Cape Cod landscape features a unique spiral outdoor shower with an oceanfront backdrop in Chatham.
2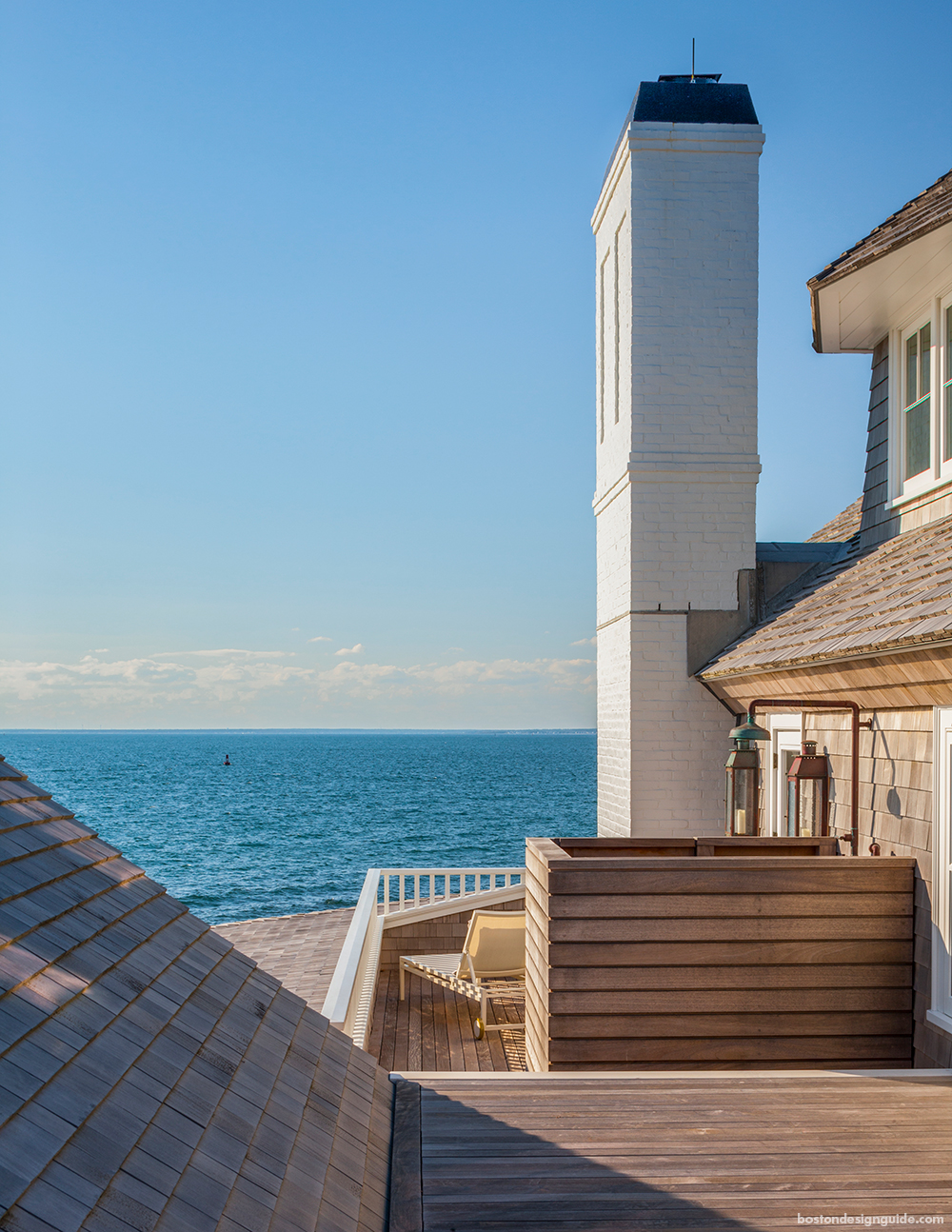 C.H. Newton Builders, Inc.; Hutker Architects Inc.; Photographer: Brian Vanden Brink
A water feature among natural water views on Buzzards Bay in Cape Cod.
See more from this project: Step Inside an Oceanfront Paradise on Cape Cod
3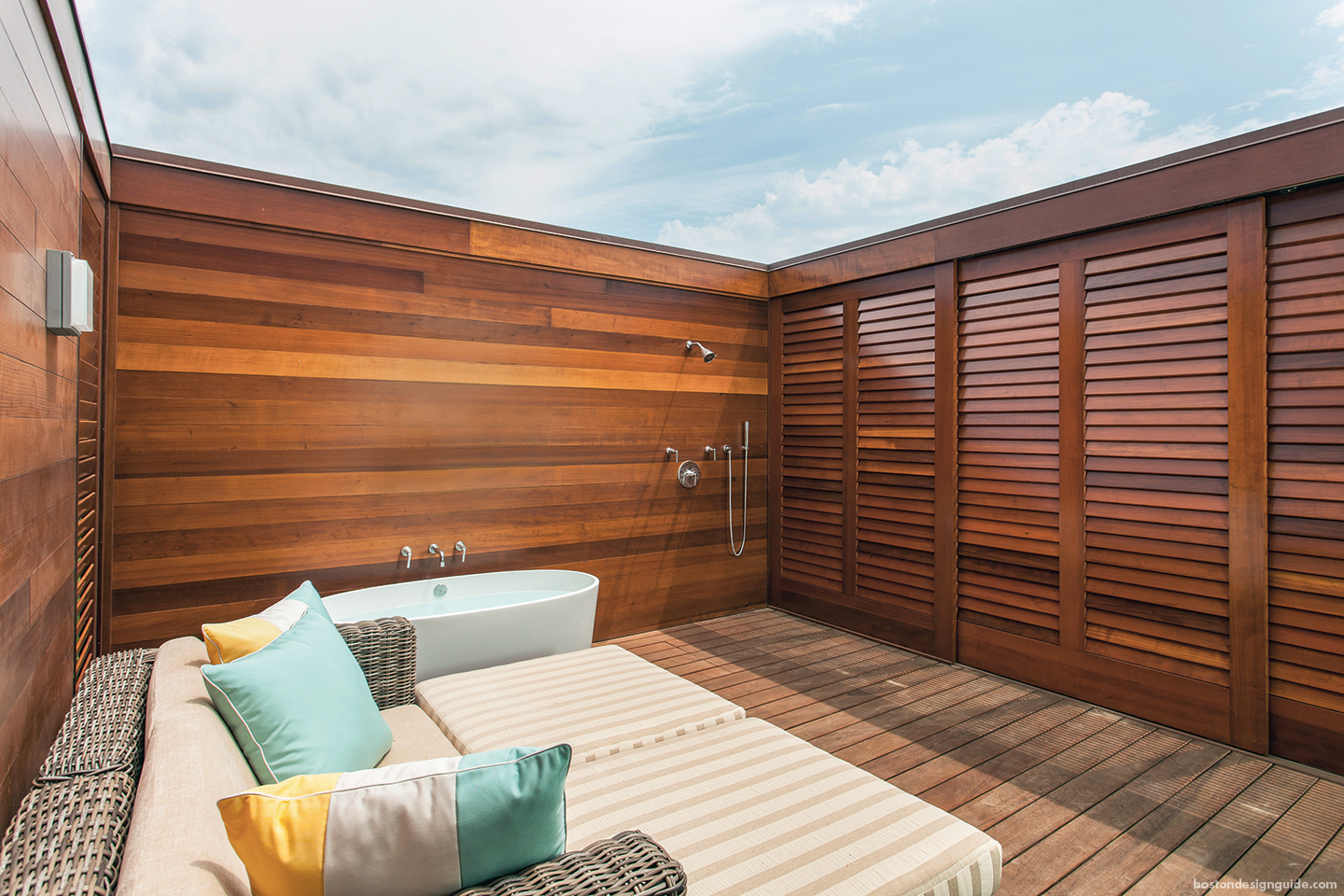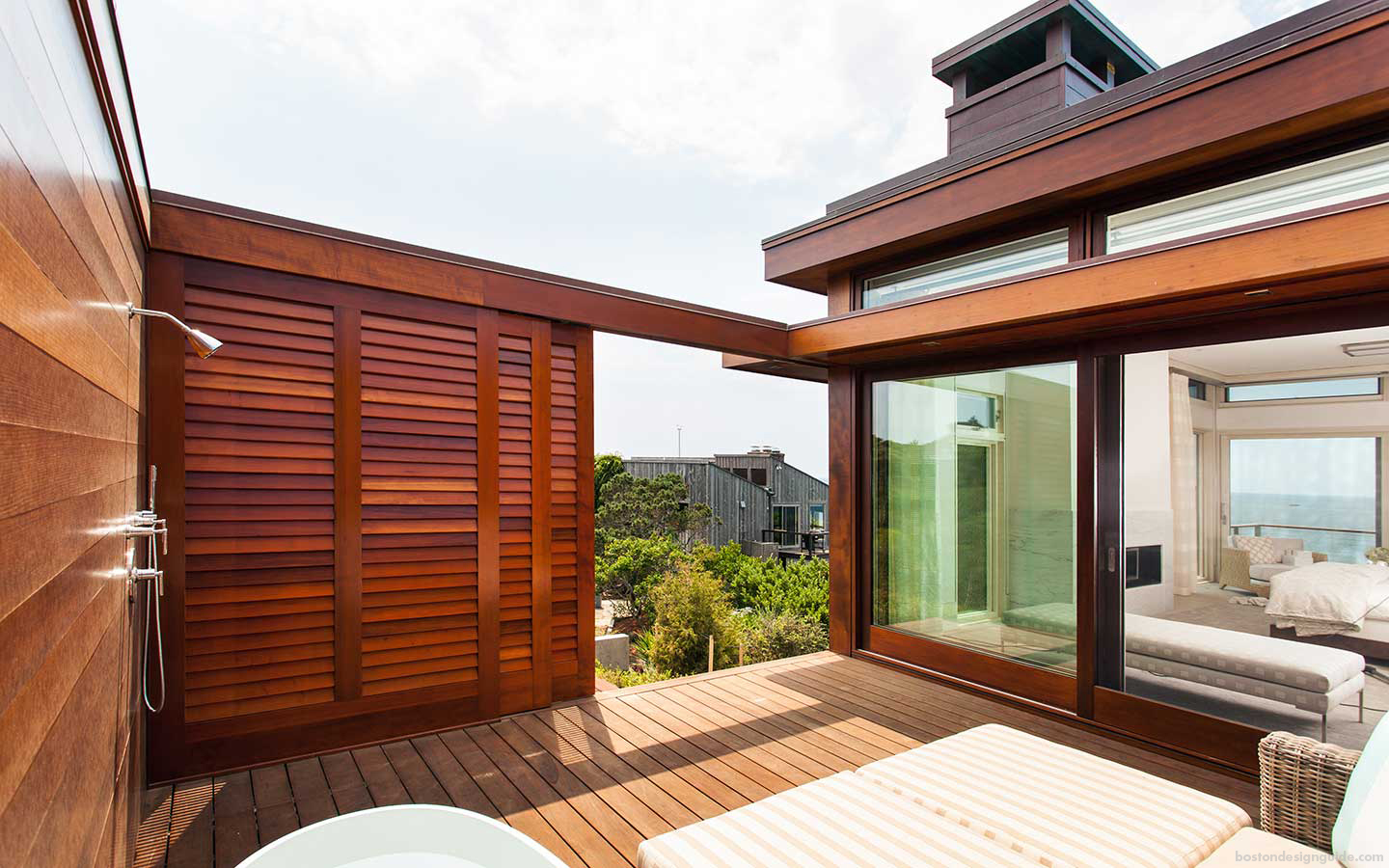 Cape Associates, Inc.; Jill Neubauer Architects, Inc., Photographer: Dan Cutrona
A modern home in North Truro overlooks the Cape Cod Bay with a back wall dedicated for the bath and shower.
See this project featured in Summer Homes & Style: California-Style Dream.
4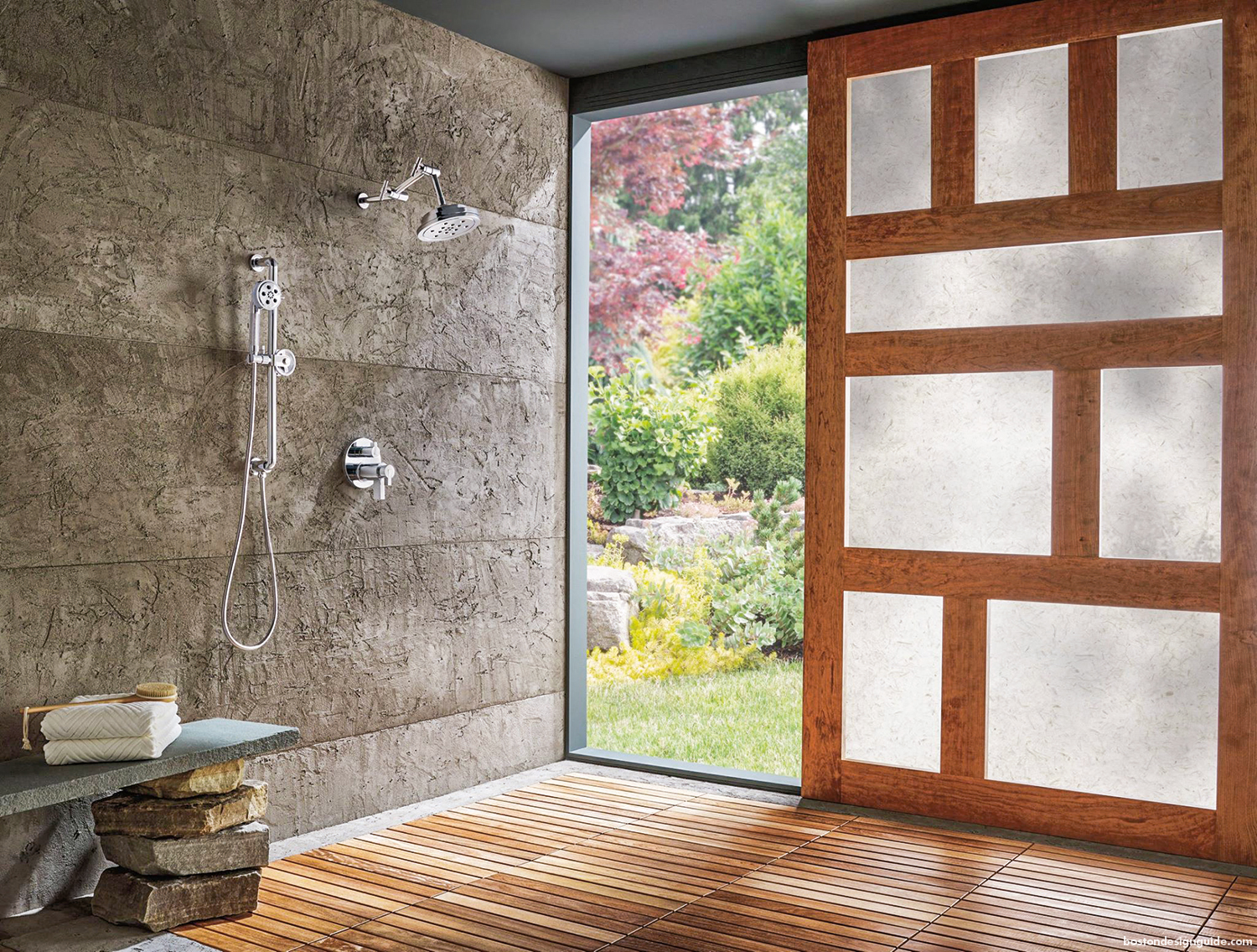 Brizo; The Brizo Litze Bath Collection, available in MA at Designer Bath & Salem Plumbing Supply
The one-with-nature daily cleanse.
5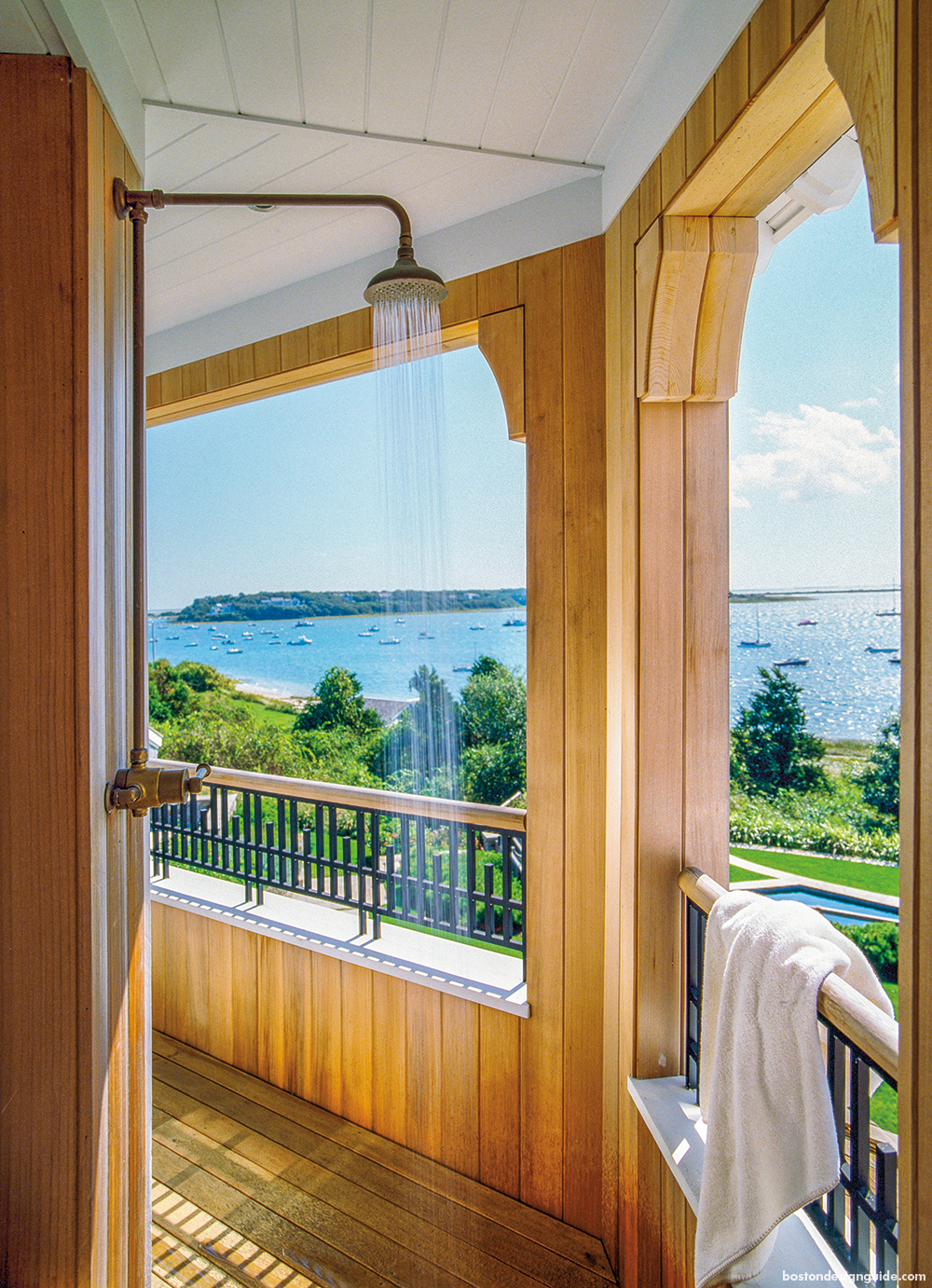 Polhemus Savery DaSilva Architects Builders; Photographer: Brian Vanden Brink
An open shower from the porch with sweeping views of the harbor and the Cape Cod home's gorgeous landscape.
6
Backyard pergola usage like no other.
7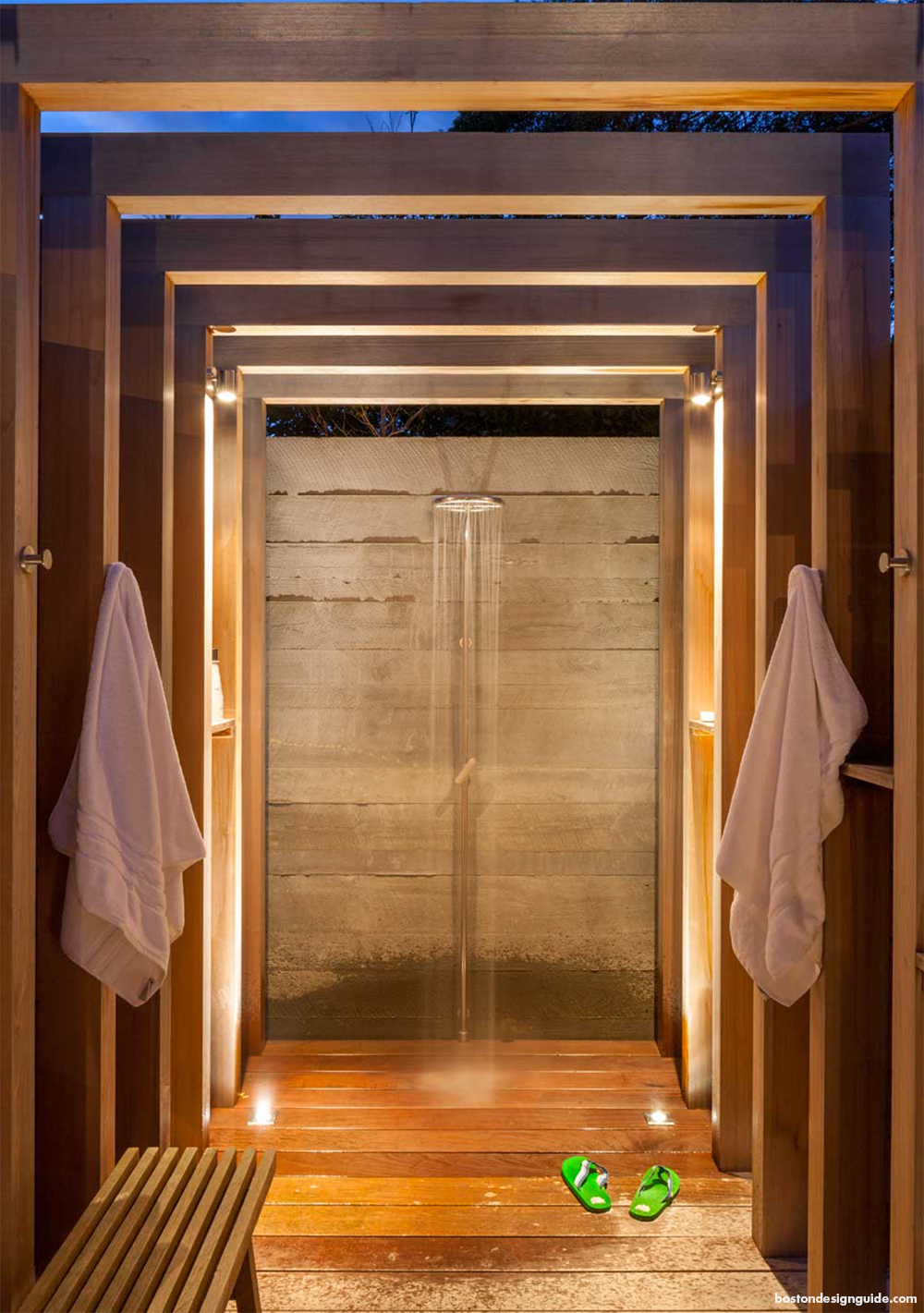 Custom built by C.H. Newton Builders, Inc.
Spotlight after sundown.
8

Architect: LDa Architecture & Interiors; Builder: John G Early Contractor & Builder; Photographer: Greg Premru
Boston homeowners' vacation spot on Martha's Vineyard gives them something they won't find in the city!
See some of our top picks featured in BDG's Cape & Islands, 2nd edition; "Cape Clean." Subscribe here!