December 13, 2016 | Sandy Giardi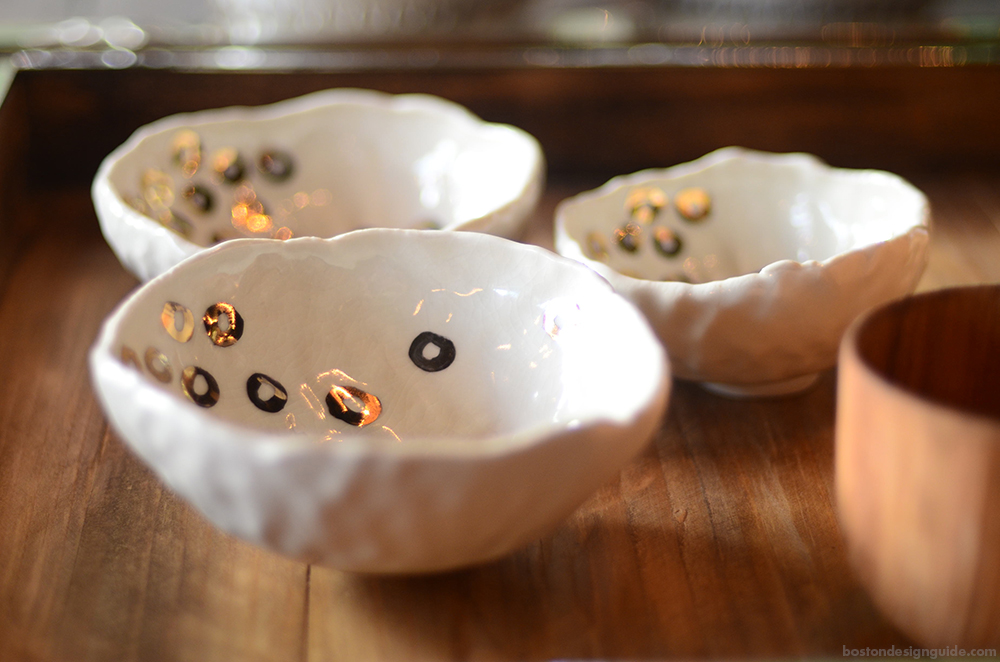 We've wrapped up your holiday shopping, sourcing some of the area's most unique gift ideas. We think you'll agree; there's no time like the present!​
Shimmering cream glaze bowls by California ceramicist Antonia Campanella are among Artefact Home | Garden's selective treasures. Hand pinched and glazed, these "fancy bowls" with their glinting golden O's make a shining addition to any table. Available in three sizes, they're lovely unadorned or filled with nuts, candy, black pepper or jewelry.
1000 Pleasant St., Belmont, www.artefacthome.com.
This time of year, Lexington's Seasons Four channels the North Pole. Their Garden Center has hauled out the holly, trees and lights, and their Christmas City gallery is brimming with festive decorations and gifts. Their Fraser fir scents are a natural choice for gift giving. Candles, soaps, room diffusers and aromatic lamp oils fill the home with the glorious fragrance of pine.
1265 Massachusetts Ave., Lexington, www.seasonsfour.com.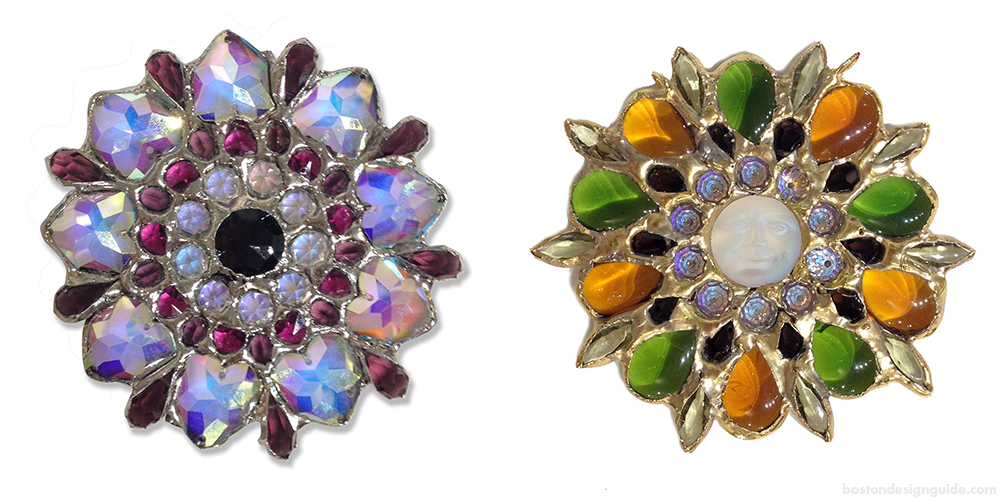 Give them the sun, moon and stars this holiday. Available exclusively at Cassidy Gallery At Jackson Village, Michael Sleeper's suncatchers double as ornaments, and unite vintage glass jewels with Swarovski crystals and Austrian and Czech cast glass. The Bar Harbor glassmaker is among the few to have access to the iridescent glass shown in the second of the two images. The enchanting face of the moon at the ornament's center changes with the daylight.
95 Main St., Jackson, N.H., www.cassidygallery.com.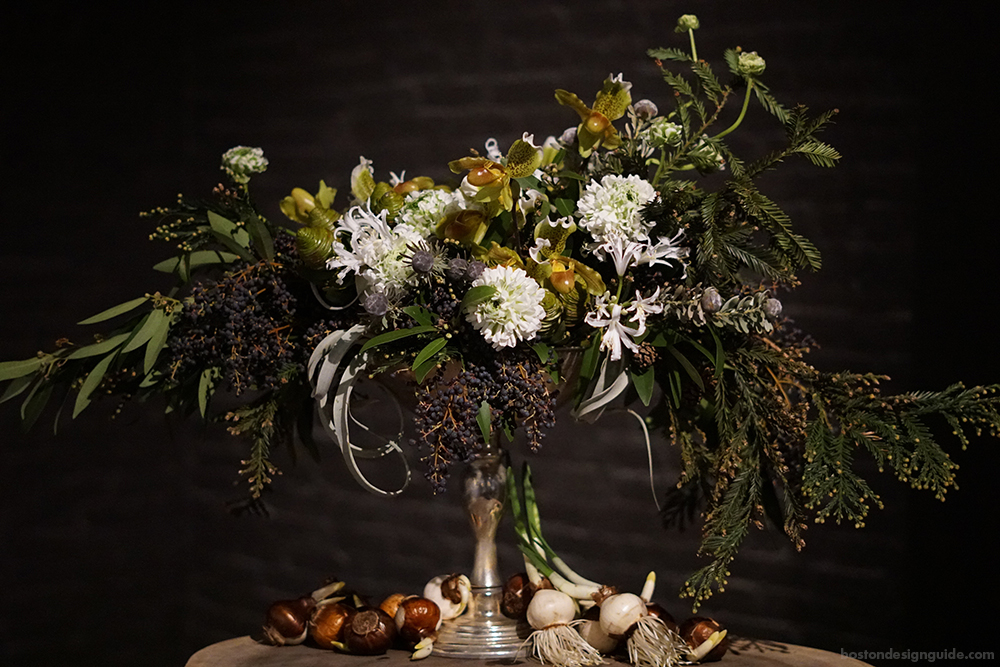 When decking the halls, foyer or buffet, consider Marc Hall Design's bespoke botanicals. Stunning in composition, and featuring unusual greens and blossoms, the designer's lavish seasonal arrangements are the ultimate finishing touch. One caveat: if you're gifting these unique floral displays, present them before the festivities begin. These sculptural blooms should be showcased, not lost in the shuffle. Requires 24-hour notice. Delivery available.
535 Albany St., #105a, Boston, theworldofmarchall.com.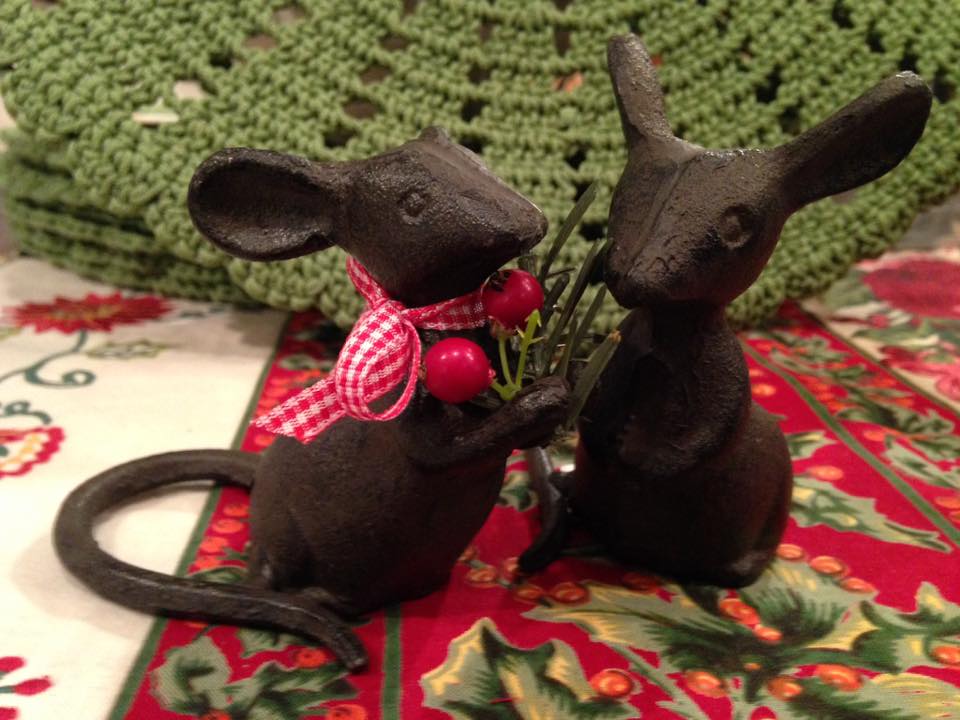 These adorable creatures are not only stirring, they make a fanciful gift that can serve an array of purposes. The proprietors at The Cottage, an interior design shop and home furnishings store, suggest using the cast-iron pair to dress up a cheeseboard (genius!), as bookends in a child's room, as a desk paperweight or even a doorstop.
15 Monument St., Concord, www.thecottage.com.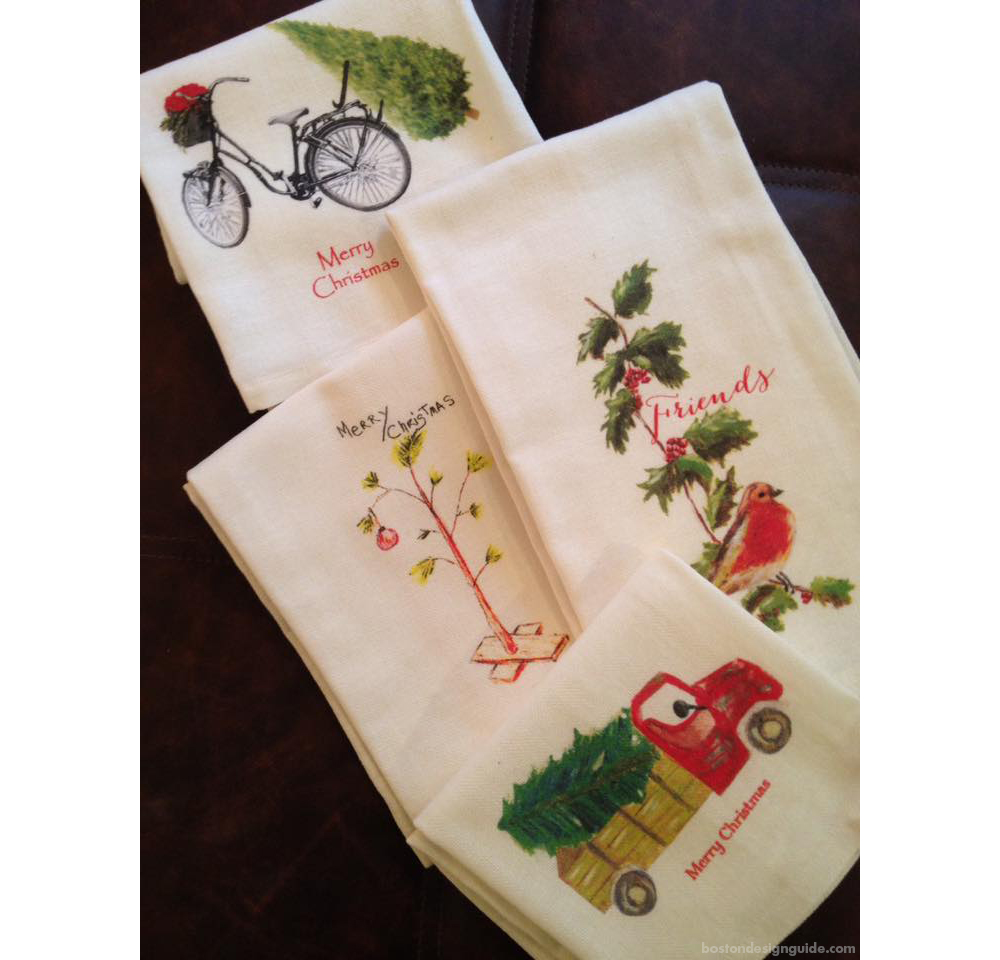 Bring a taste of an old-fashioned Christmas to the kitchen or powder room. Printed in the USA, these spirited hand towels from The Cottage work well on their own (tied up with string!), or paired with baked goods or a hot chocolate mix. They travel well, too, and can easily be stowed in a backpack and delivered to a teacher.
15 Monument St., Concord, www.thecottage.com.
See Unique Holiday Shopping Gifts: For the Home, For the Art Lover, For the Family